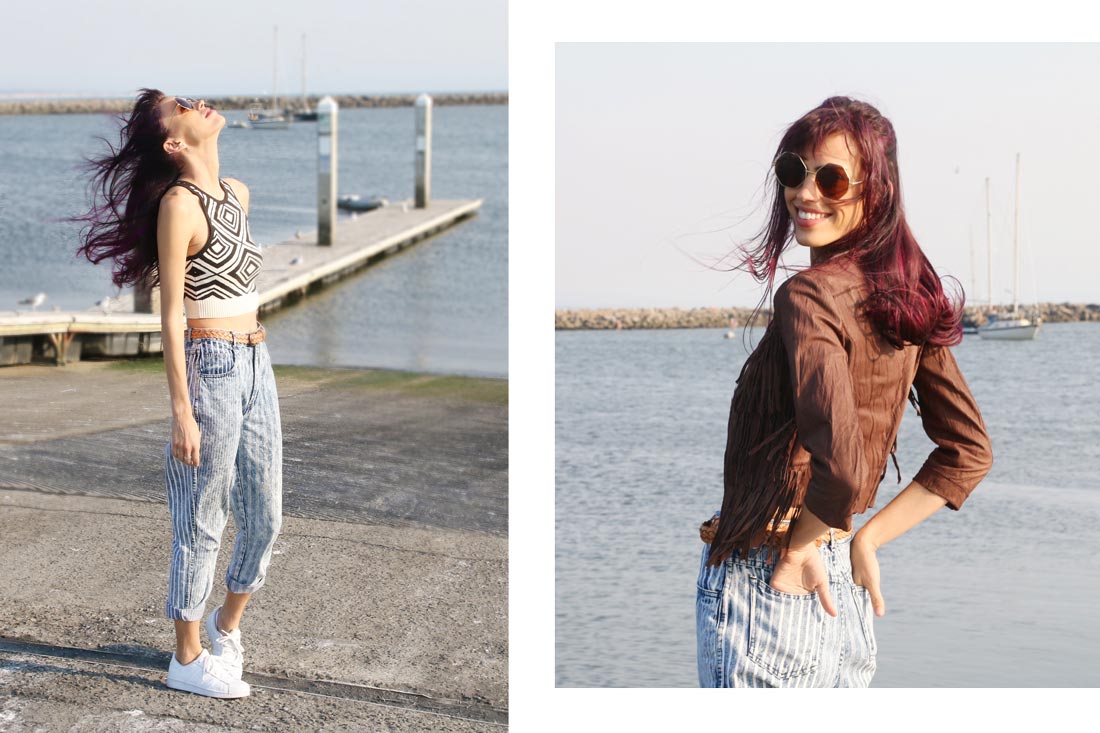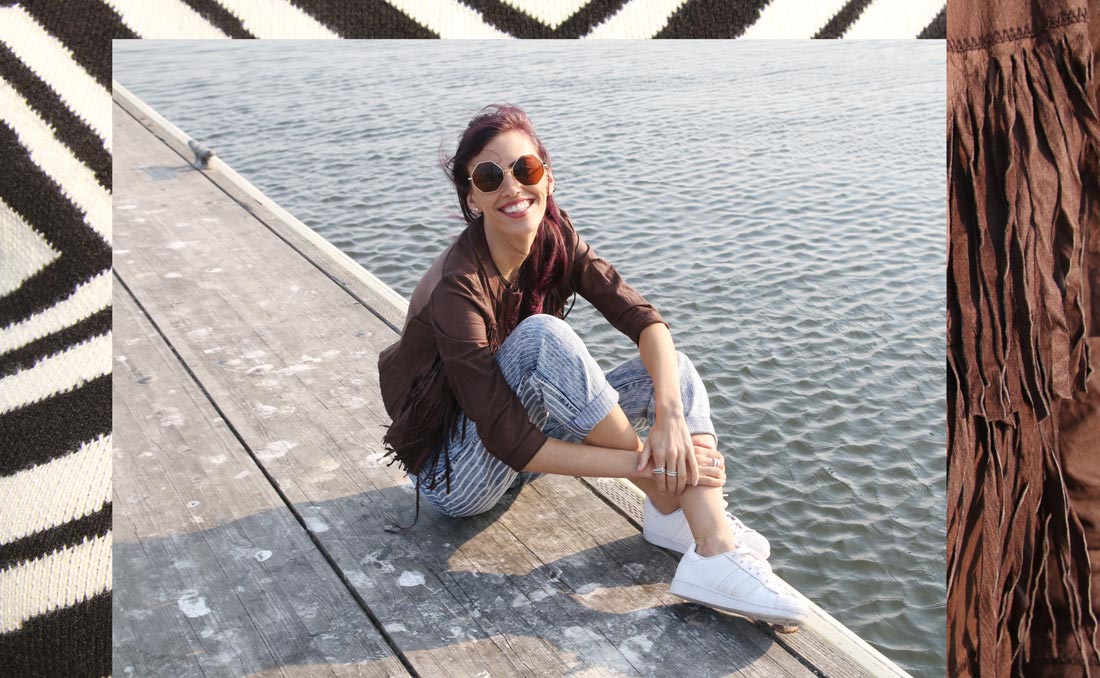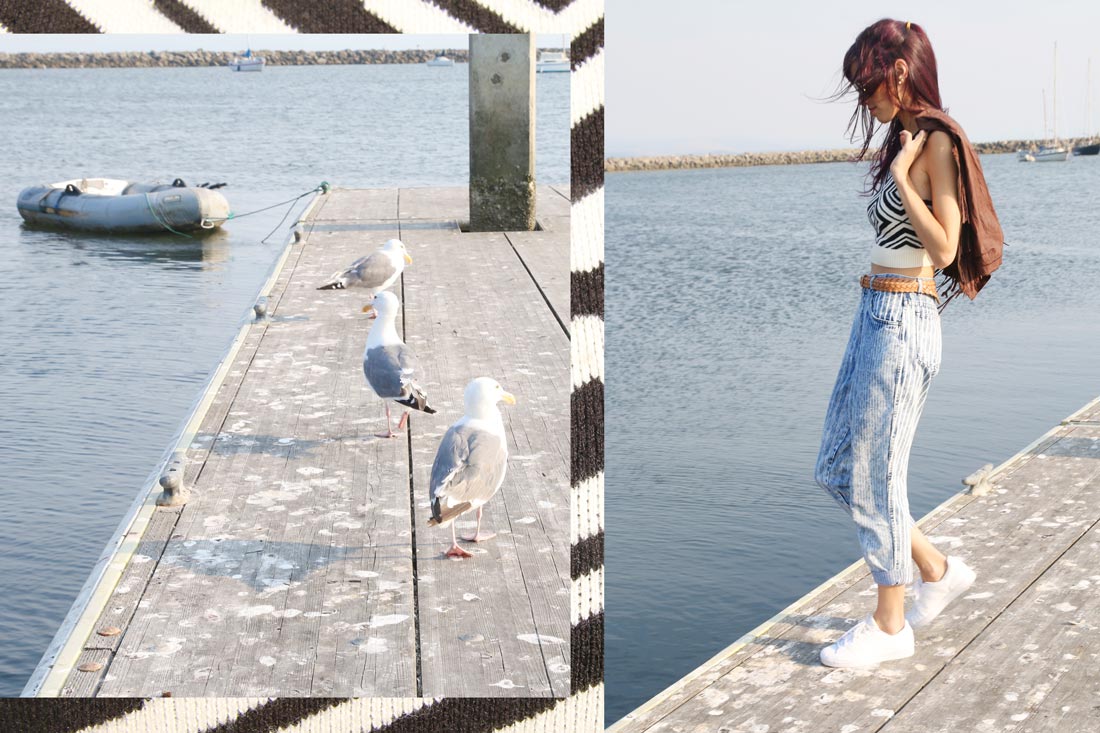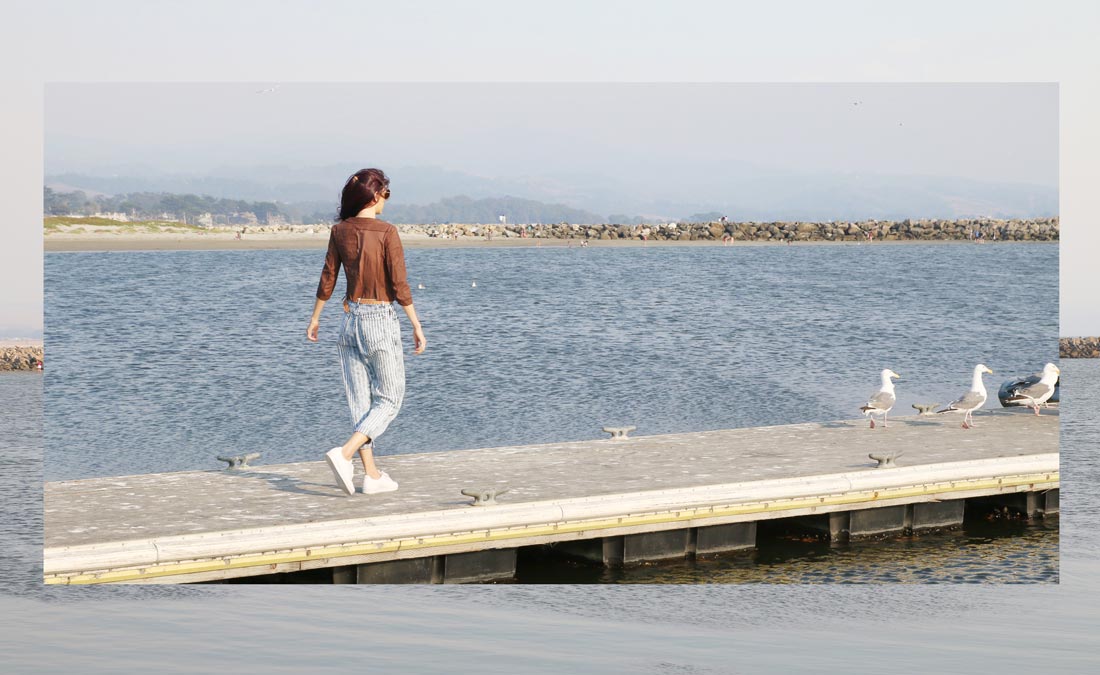 Pantones of the Post

Part two of our Half-Moon Bay excursion this weekend…and looking back at the pics I'm chuckling because I think I might have gotten stuck between the 70s and the 90s when getting dressed! But who cares?! No one said that's a bad place to be… and I'm loving it ✌💛
THE DECADE FACE-OFF:
Half-up, half-down hair (total middle school status) ➩ 90s
Brown leather fringe jacket ➩ 70s
Crop top ➩ 90s
But the crop top pattern suggests an ethnic vibe ➩ 70s
Lose fitting, straight leg, "mom" jeans ➩ 90s
Adidas ➩ 90s
Woven belt ➩ 70s
Large, round golden sunglasses ➩ 70s
VERDICT: 4 points for 90s and 4 for 70s therefore, its a tie!! And I'm definitelyyy stuck in decade limbo.
Although, being born in the 90s with the spirit of the 70s, I WOULD be caught between these two decades lol so I'm pretty sure this is right where I'm supposed to be. 🙌 And with the crazed fashion world we live in today who cares what "decade" is trending, it's all trending (if it looks bad-ass 😜). So get stuck in limbo! Mix and match to your heart's desire.
What do you think? To agree or disagree? Comment below with your favorite decade!! 😃✌😃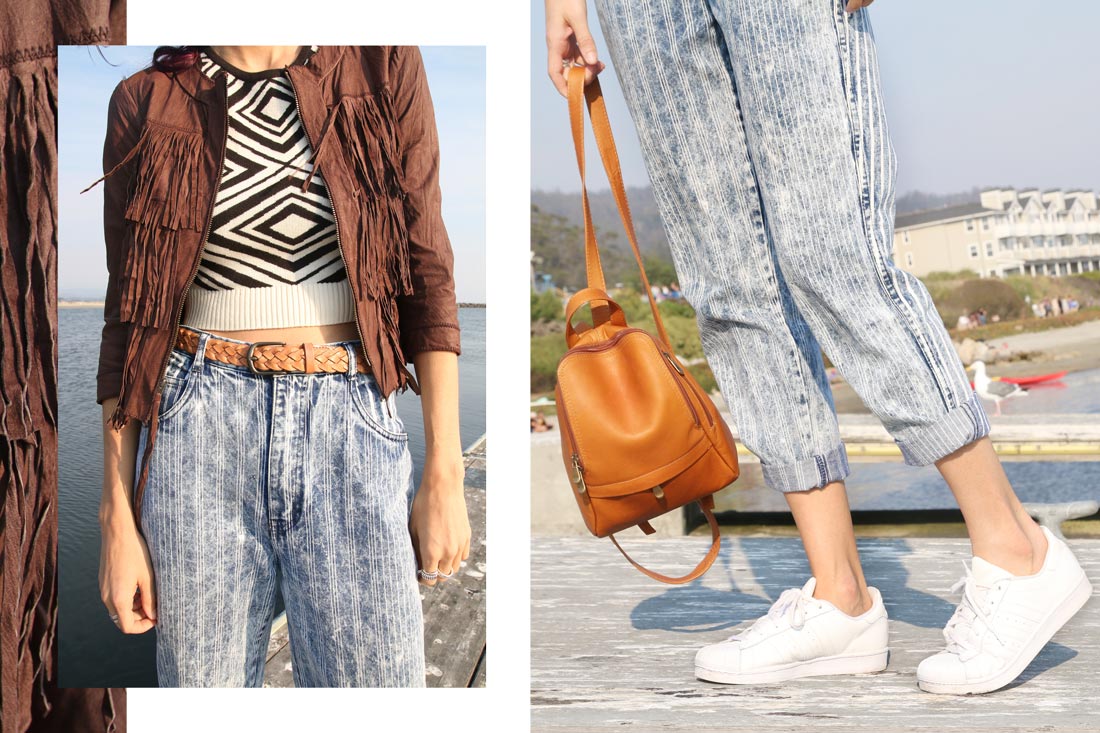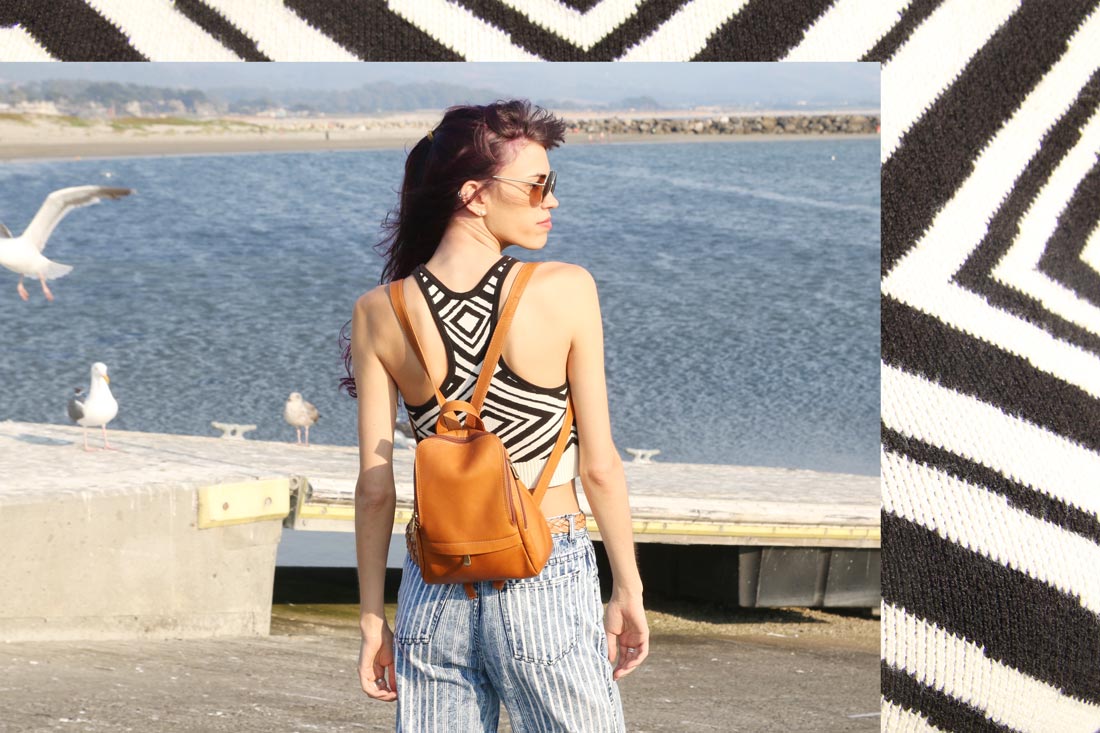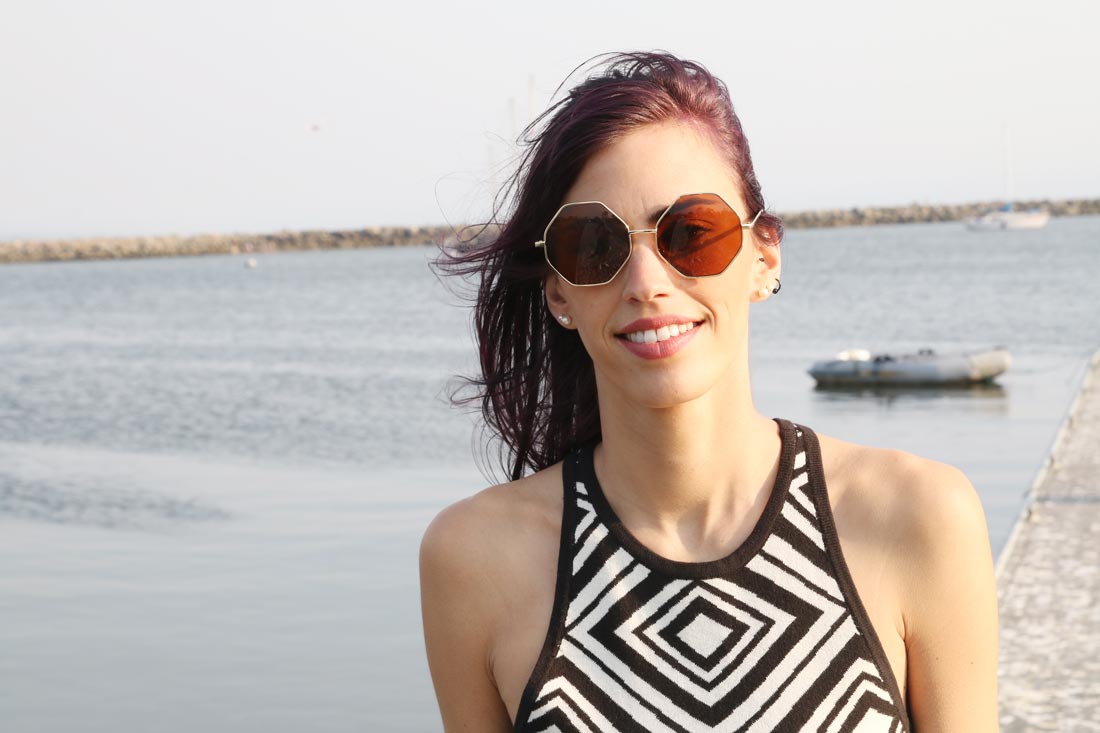 ---
Wearing //  Shoes: Adidas / Pants: Thrifted from Zig Zag Wanderer / Shirt: Urban Outfitters / Jacket: Illia (similar: here, here, here, here) / Backpack: eBags Online / Belt: J.Crew (similar) / Sunglasses: Amazon (similar: here, here) / Lipstick: Laura Mercier //
Colors (left to right) // Pantone 5425C / Pantone 5395C / Pantone 4545C (30%) / Pantone 7413C / Pantone 174C //