For the sake of dressing like a pirate, err wait was it Harry Potter? Oh crap I think she actually called me Johnny Depp the pirate ☠️ 🏴 (but hey, he's hot so I'll take it  – am I right?!😂🔥).  But what I think my girlfriend who knows no fashion was referring to was my velvet duster, to which she may not have deemed a "spring/summer" piece. But alas, we know I don't play by the rules! Especially when living in SF and June gloom is in full [60 degree] effect.
Velvet was huge this year and still is only for spring I'm definitely seeing a move toward pastel colored and crushed velvets. I'll be wearing my pirate-like duster coat any day of the year because it's just the right layering piece for SF weather year-round. Plus it brings a 🆒-factor to any edgier look or night look. For spring, I wanted to bring the coat down to a more boho state of mind. These soft suede FRAME denim pants are my fav because they can be paired with a lace/eyelet top for a softer feminine style or with a band tee and some dark velvet for this rocker boho vibe! 👇😎🤘
But, incase your not an SF girl, or you just rather oggle some more spring/summer appropriate velvet pieces – I've gathered all the best ones below!
In fact, one of my favorite combos right now, (inspired by my trip to LA last weekend), is a pink/orange crush velvet cami and some light wash denim. Woo! 👌👌👌✨✨✨
Also a few favorite shoes and accessories because I want them all – toooo fun!!
**Pssst you can also shop my look directly at the end of the post!**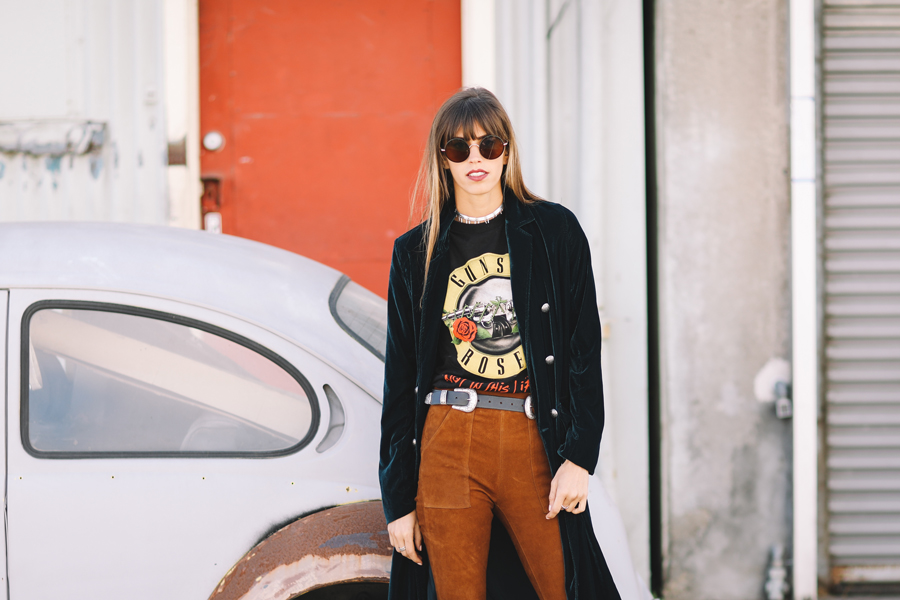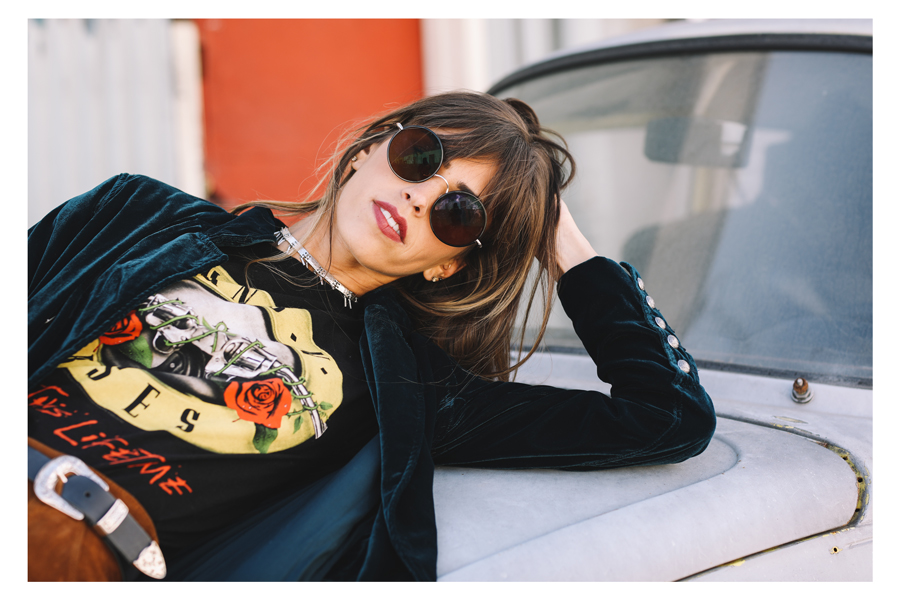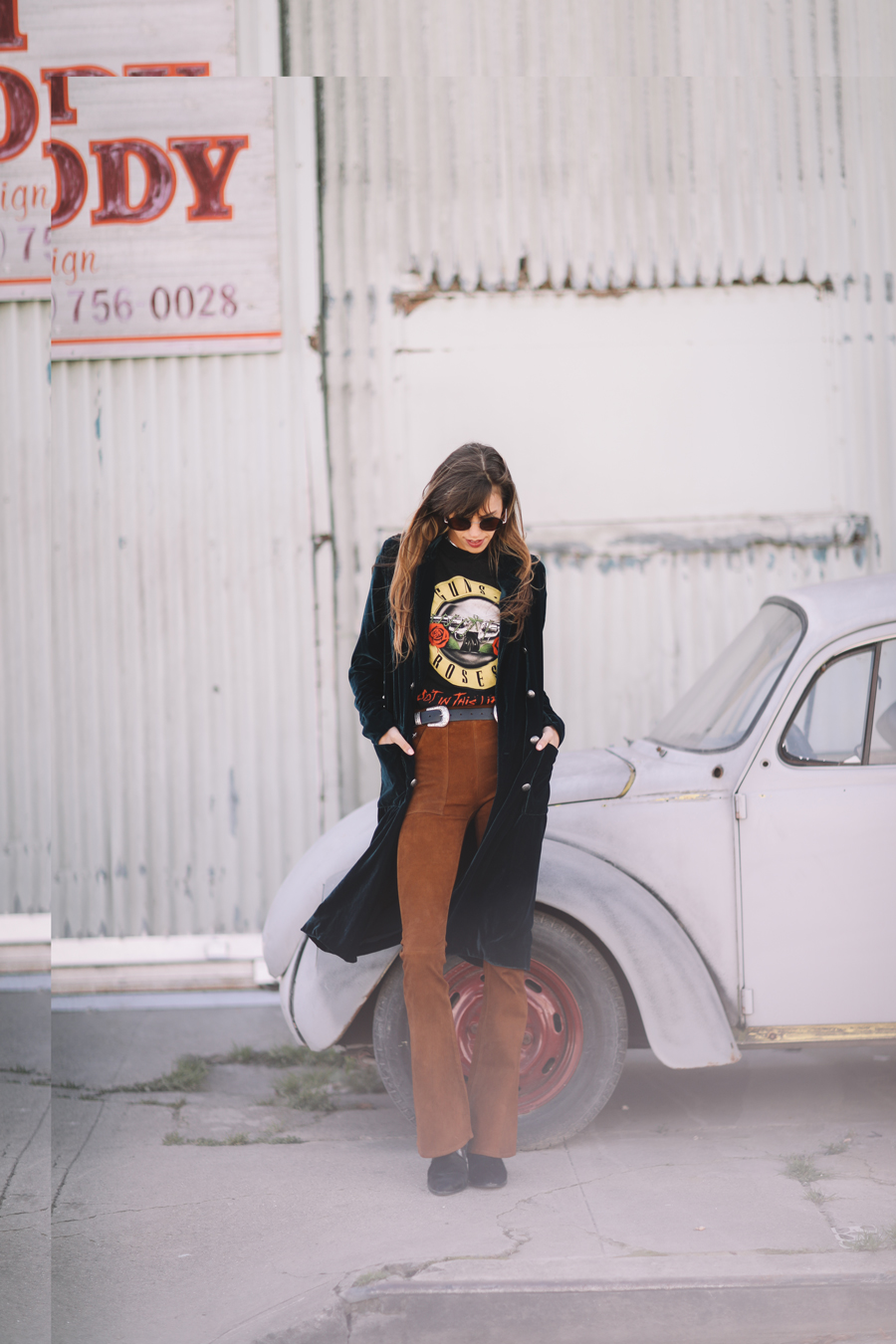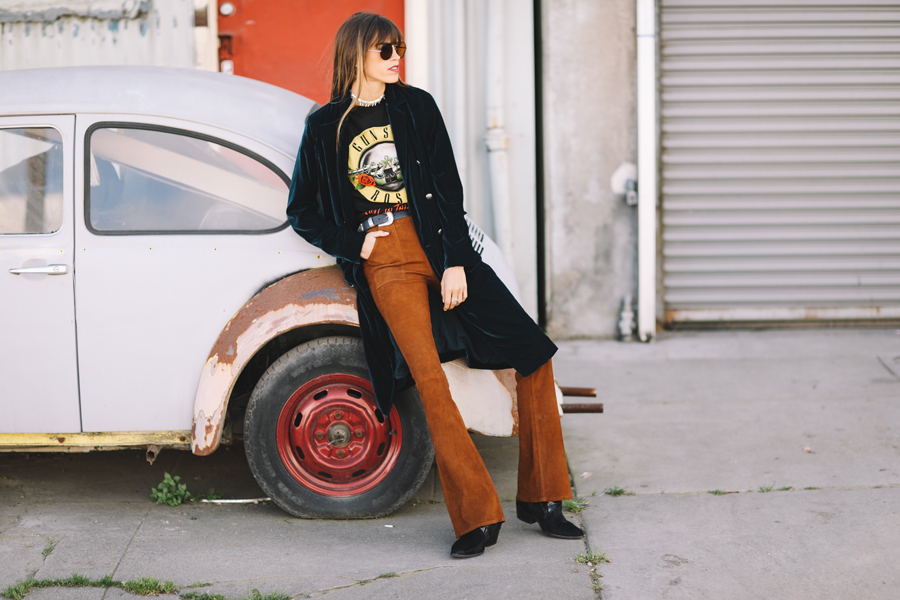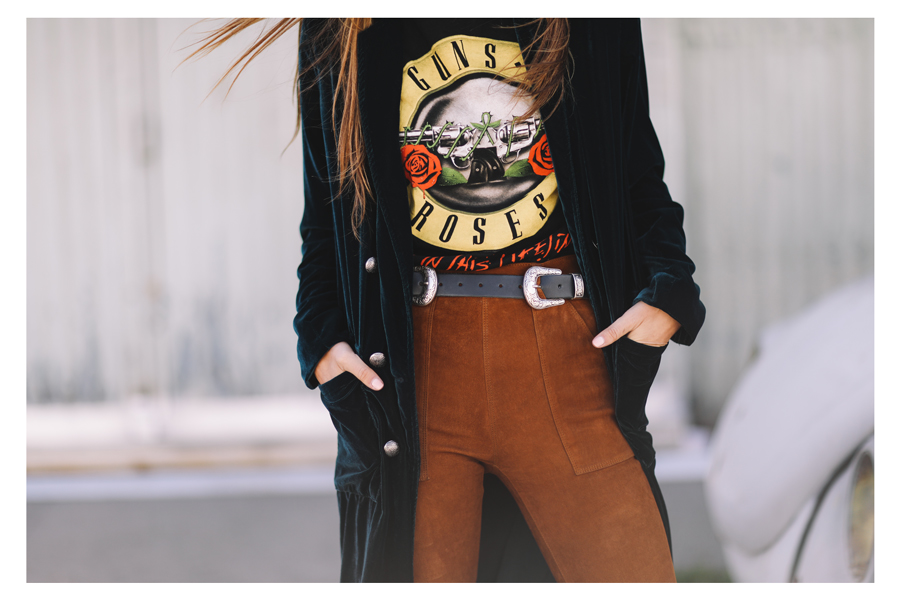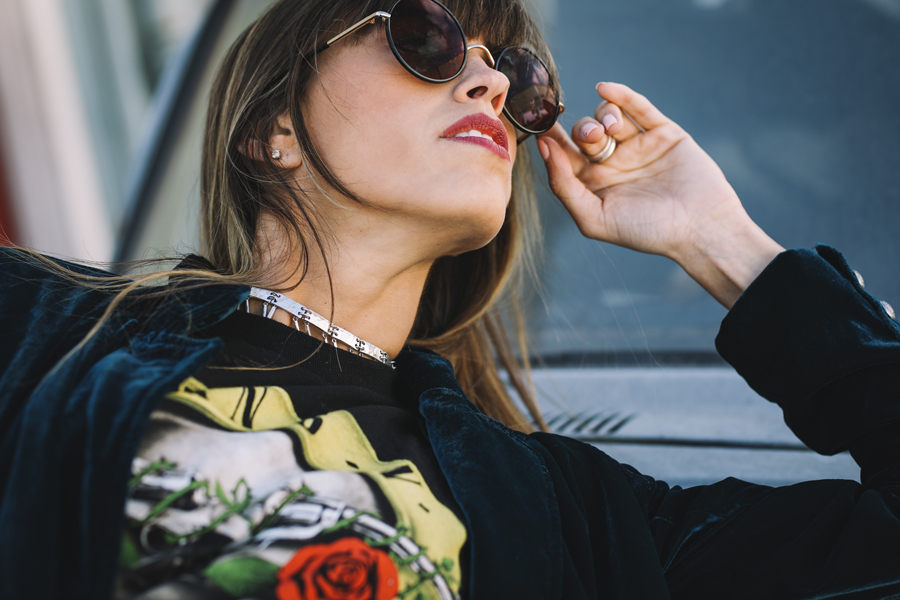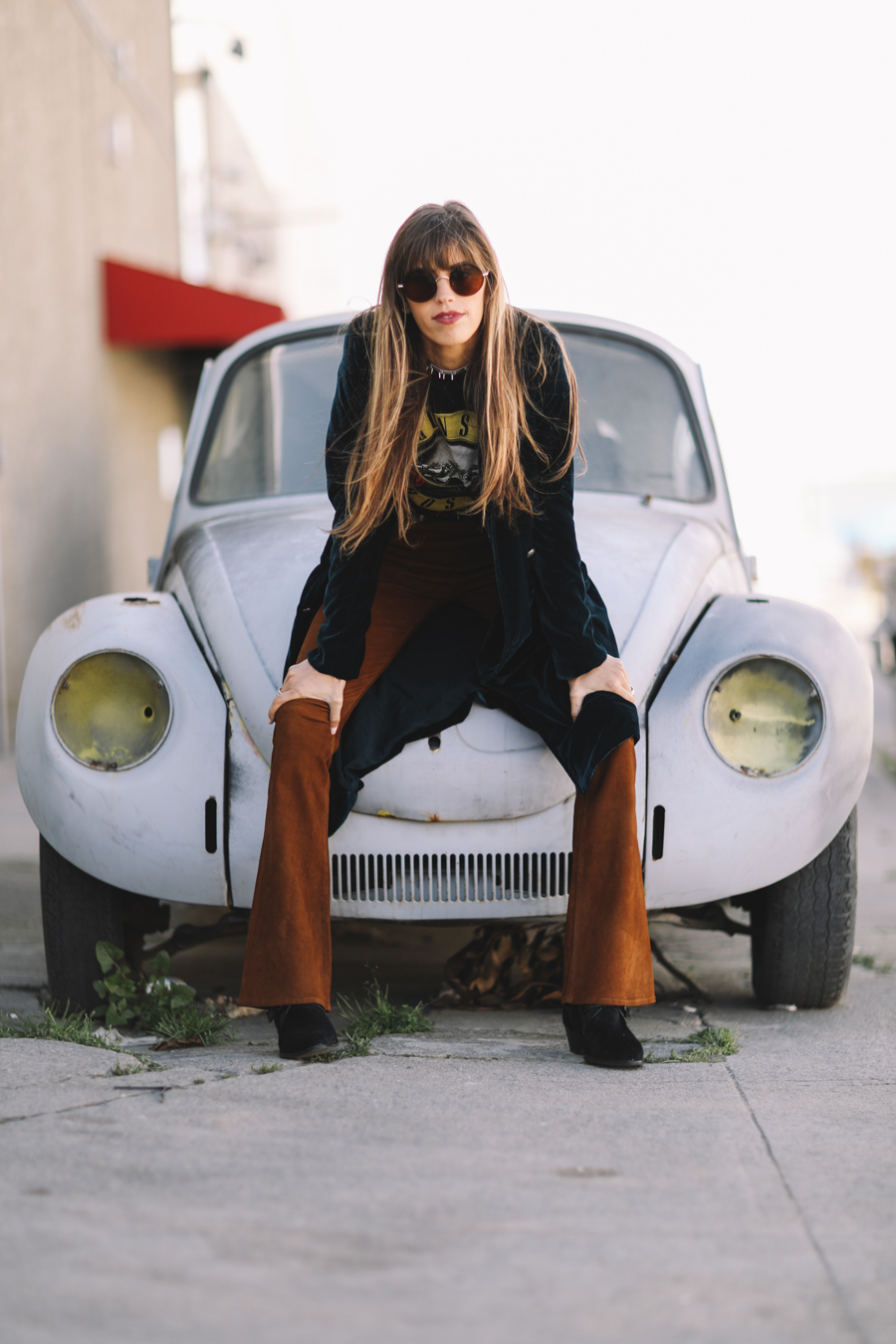 Shop the look: