One of the biggest trends for spring is the revival of the hoodie (round of applause). No longer is it just the item you toss on braless at home, or to run curbside to snag your food delivery, or to cover your greasy hair when you go to the movies on a Friday night… (not like I'm speaking from personal experience or anything)…
It's the new hot ticket to crushing the street style world, and I'm most def onboard! But we know this already, of course I am! Because I loveeeee soft things. #comfirstfirst ….well, of course, when it looks better to… well…not.
My top hoodie picks:

In this new hoodie revival, my favorite way to wear the sweatshirt is with unexpected pairings. Under a blazer or over a midi or maxi skirt with some sneakers (ha, surprise surprise). The contrast in polished and unpolished, I think is super interesting and keeps the hoodie feeling fresh and fashion forward…not like the disguise from yesteryear.  Wearing about taking on the trend? Layer it under a blazer and you seriously can't go wrong.
Shop blazers:

STYLE TIP: If you're gunna "make a statement" with one of the layers, let it be the hoodie with a sweet graphic or cool print, keep the blazer pretty neutral/minimal.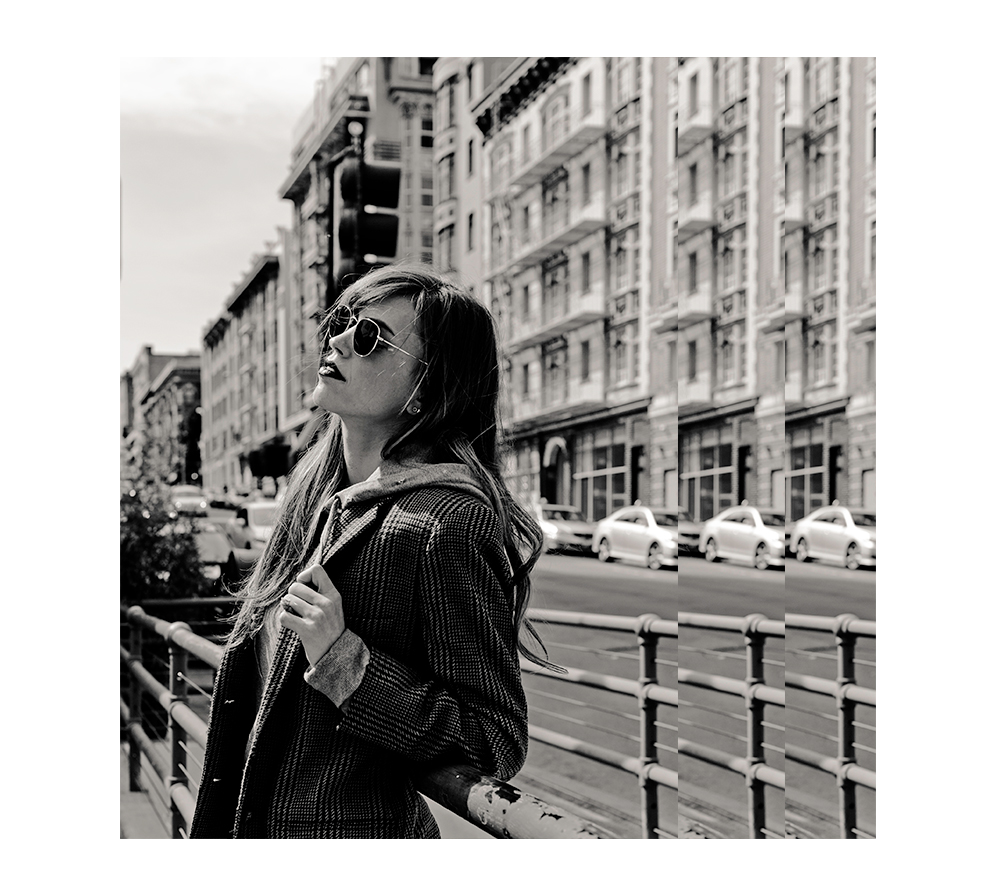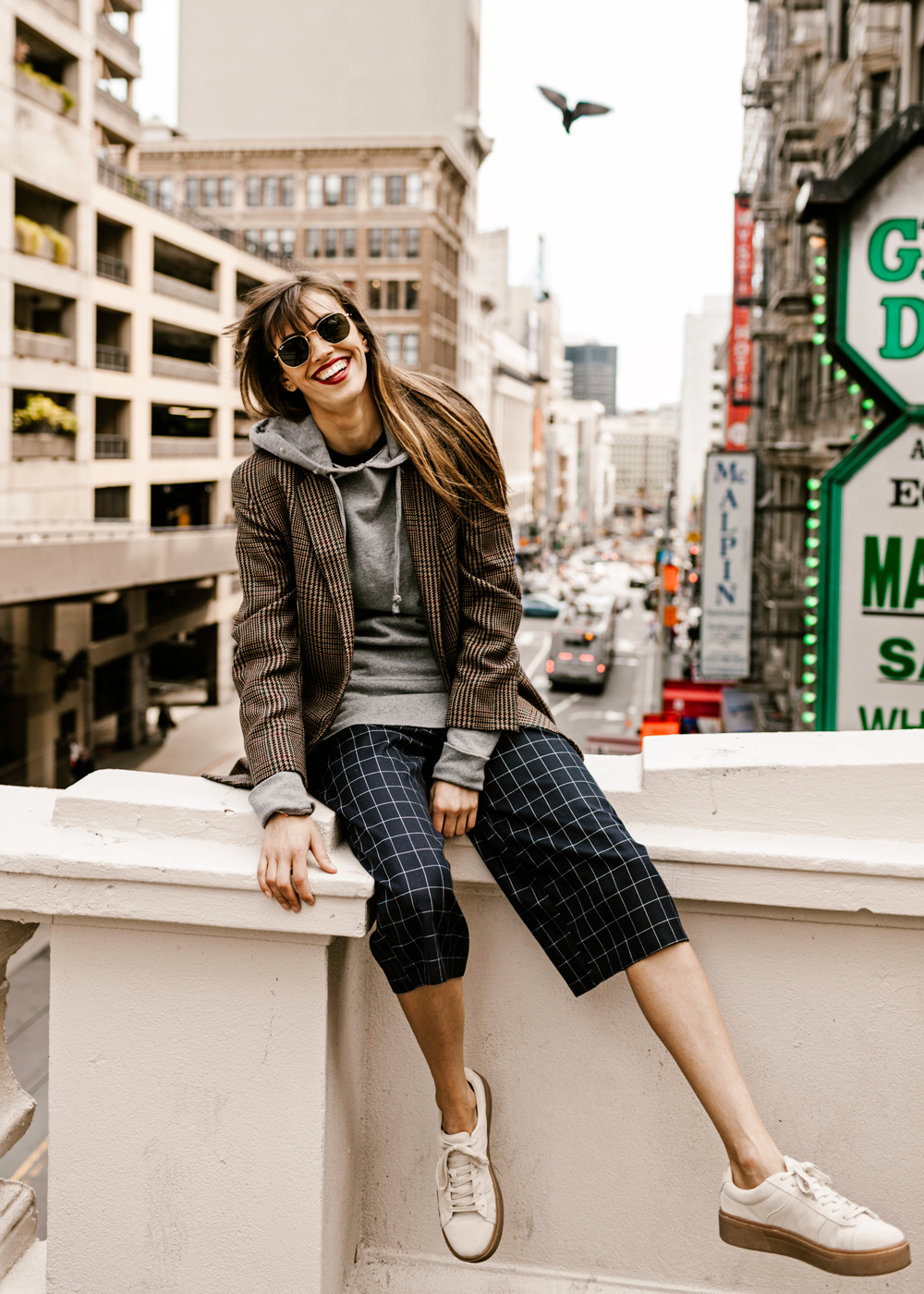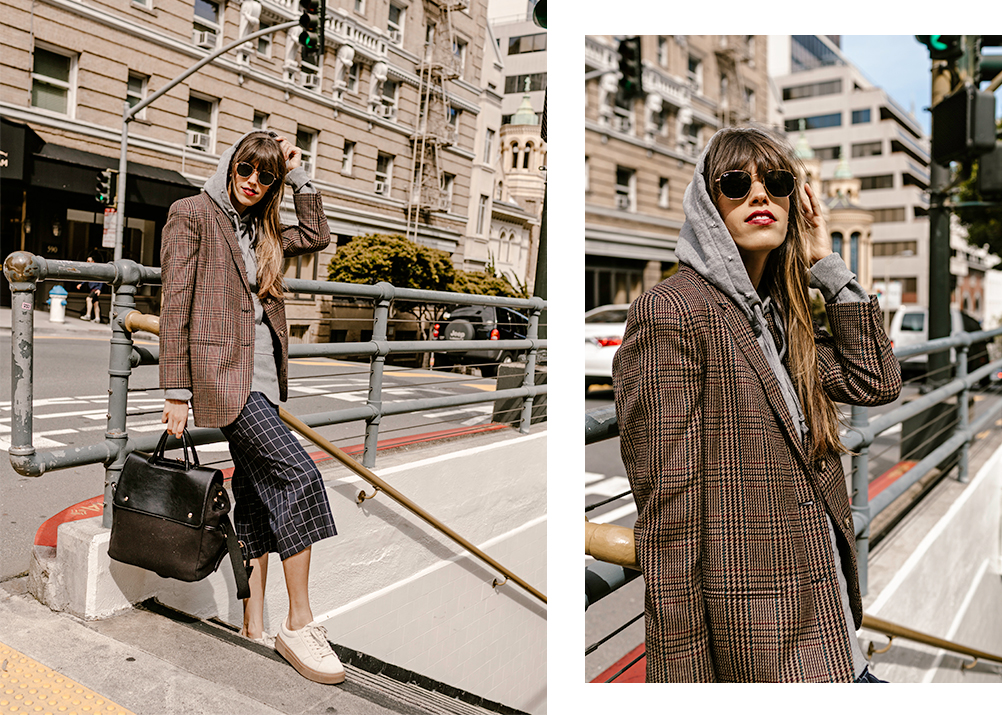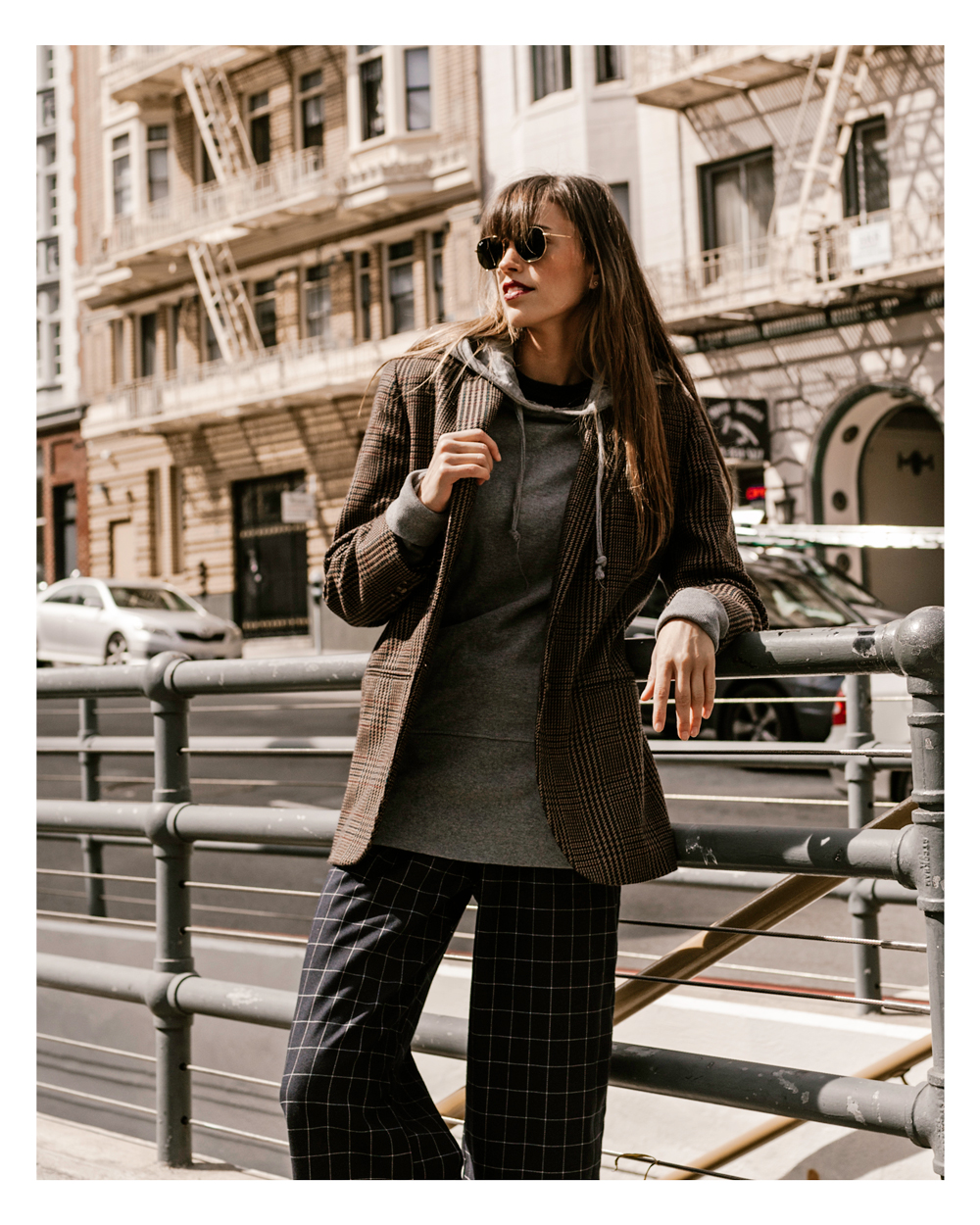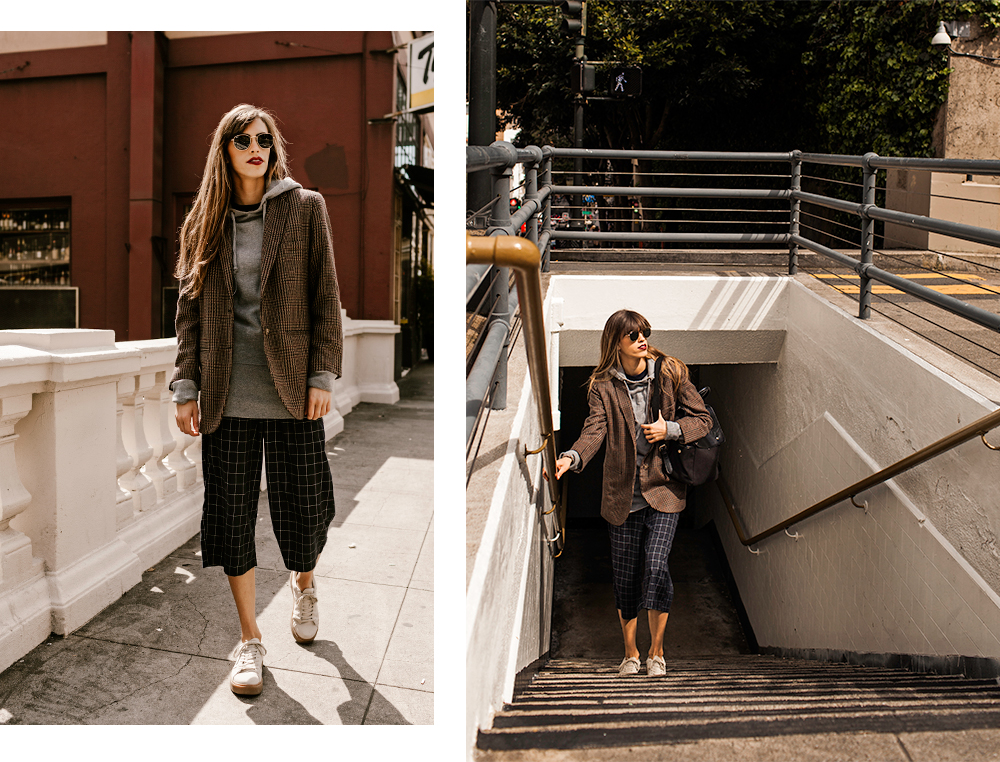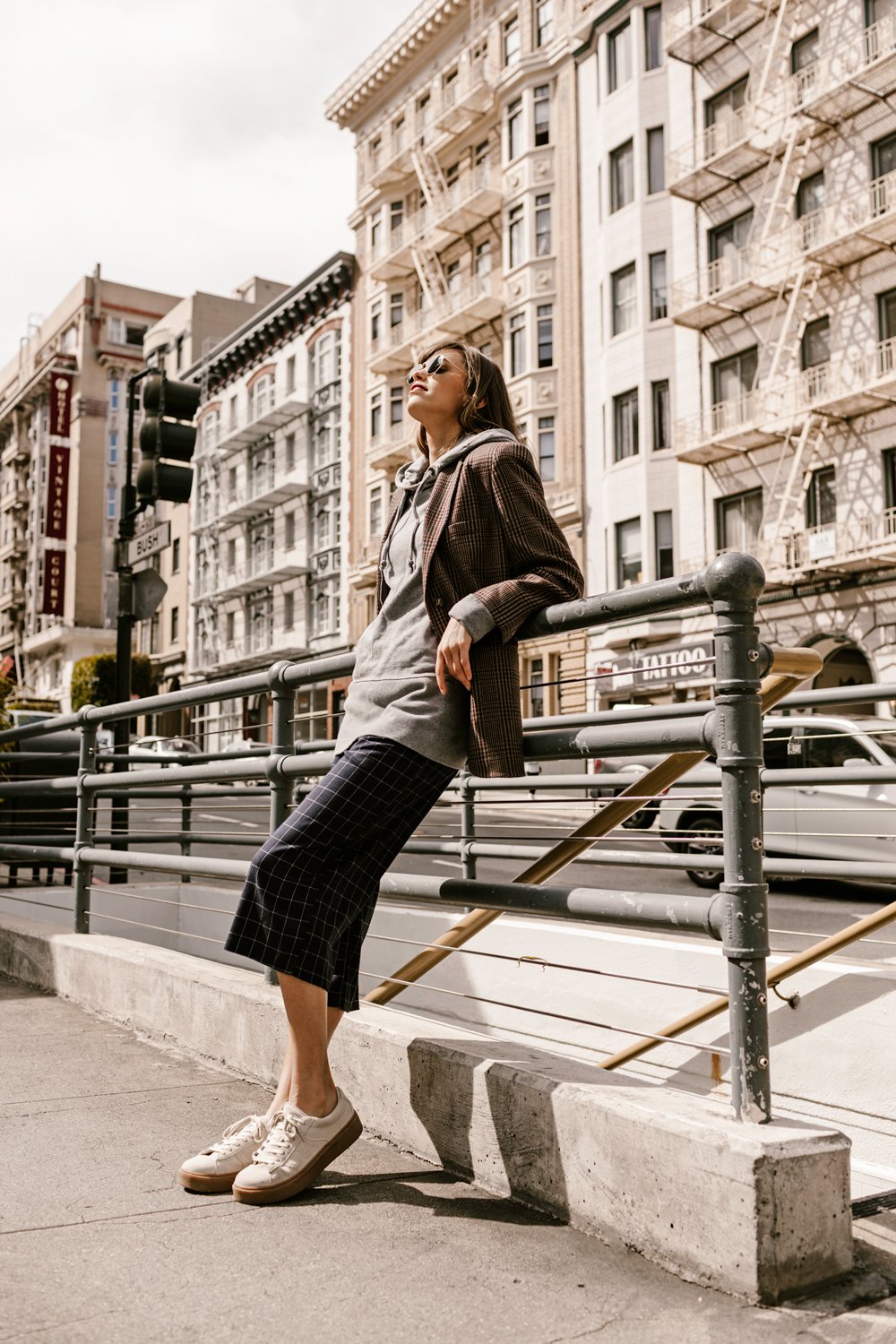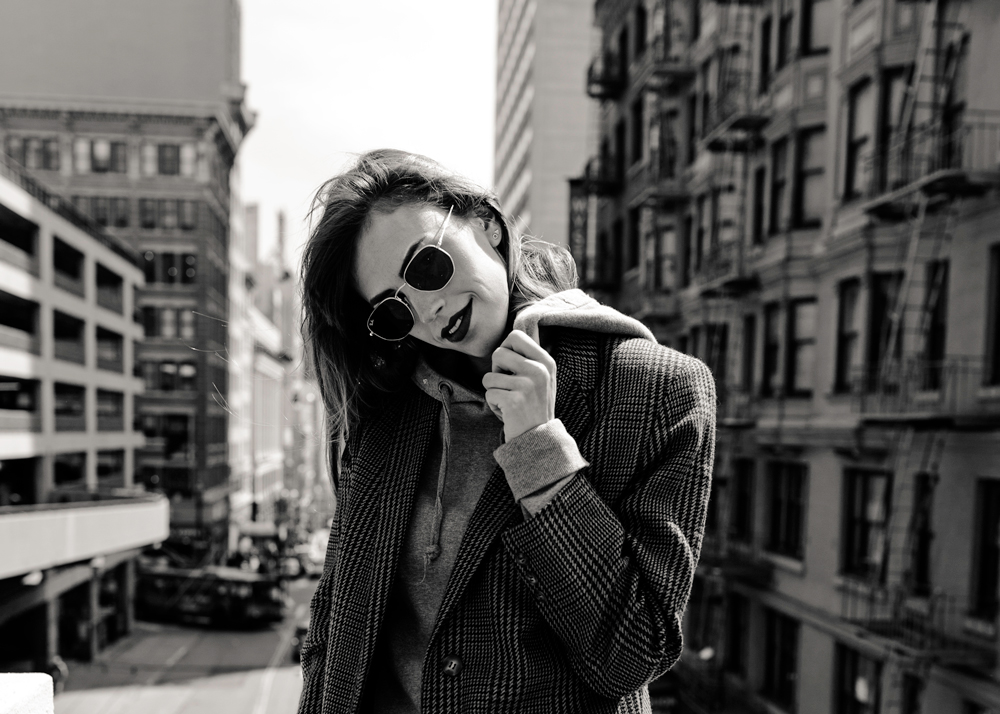 Pantones of the Post

---
Wearing // Shoes: Zara (similar: here, here) / Pants: Oak + Fort / Hoodie: Free People (similar: here, here) / Coat: Vintage (similar: here, here) / Sunglasses: Ray ban / Backpack: Ms Littles Bag (similar) / Lipstick: MAC //
Colors (left to right) // Pantone 426C / Pantone 7533C / Pantone Cool Gray 1C (50%) / Pantone 410C / Pantone Warm Gray 6C //
Photography // Riva Ramos