I'm fresh of the plane from a family trip to Barcelona and Ibiza!💃🇪🇸🌞 It was beyond amazing. Just the perfect amount of time to actuallyyyy feel relaxed 😊… and then ripped back into reality, ugh. 😖
So anyway, I hate packing for trips, it takes me AGES and lots of gray hairs… Whyyy?! But I loveeee dressing for vacations!! There is an automatic sense of freedom and wave of happiness that comes with vacation style.☀️🍷🙌  New goal: vacay vibes all day, every day. 💅
I was too busy drinking Aperol Spritz to link up my looks while over there (#sorrynotsorry 😬), so nowwww you can shop all my favorite instagrammed looks from Spain below!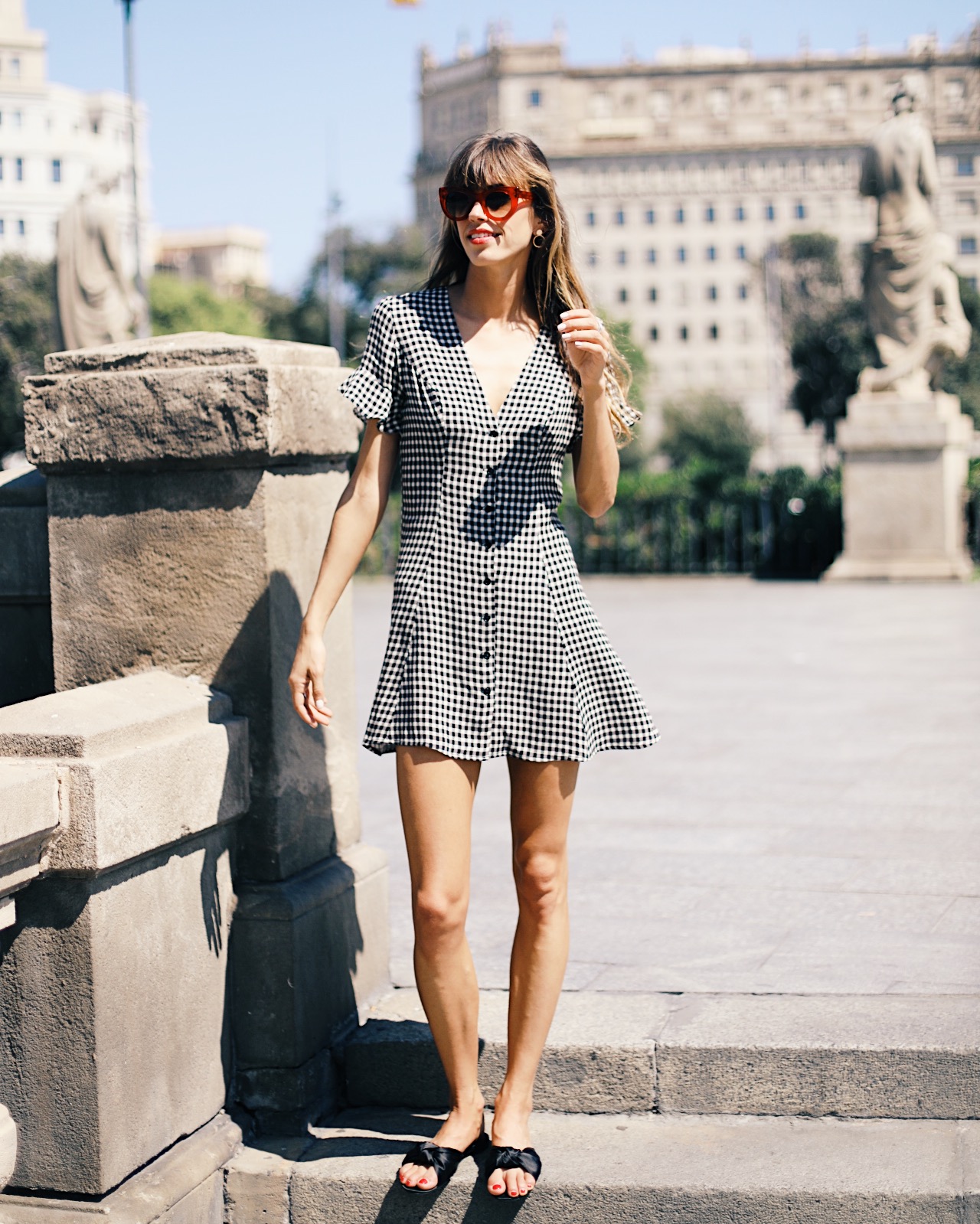 Gingham
Gingham is hittin' hard this spring/summer and what better location to try it out on, than the city streets of Barcelona?! None! 🏁👍
The dress I'm wearing is from Reformation (currently waitlisted), so I rounded up a few of my other favorite gingham dresses – all sure to get some heads turning on your next vacay.💃👀 Plus these Forever 21 black satin slides were the perfect shoe pairing, and actually comfortable! Yay for no blisters (f*cking finally). 👏👏👏
[show_shopthepost_widget id="2720951″]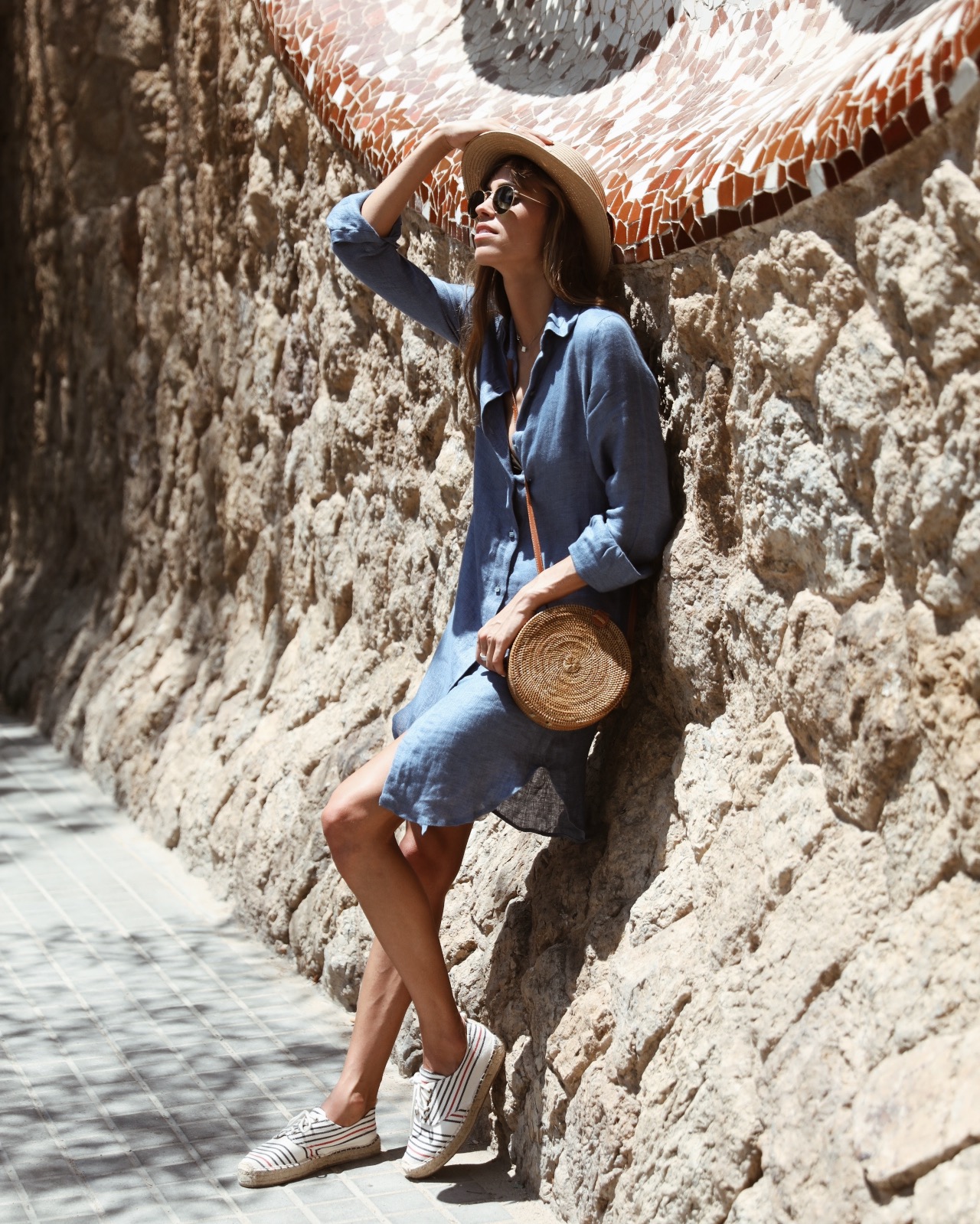 The Linen Dress
True life: I have a substantial collection of linen going from all my tropical vacations. The affinity I get from my Dad, who is literally ALWAYS in a linen shirt when he's not in the office. 💯🕔  The best linen really should only be purchased from linen stores while on vacation (better quality, better price) like this one from Mykonos last year. 🏖🔝 But I did manage to track down a few of these vacation staples online. ✔️
After all, nothing says its time to drink rosé quite like a linen get up. ☀️🍷☀️
[show_shopthepost_widget id="2720968″]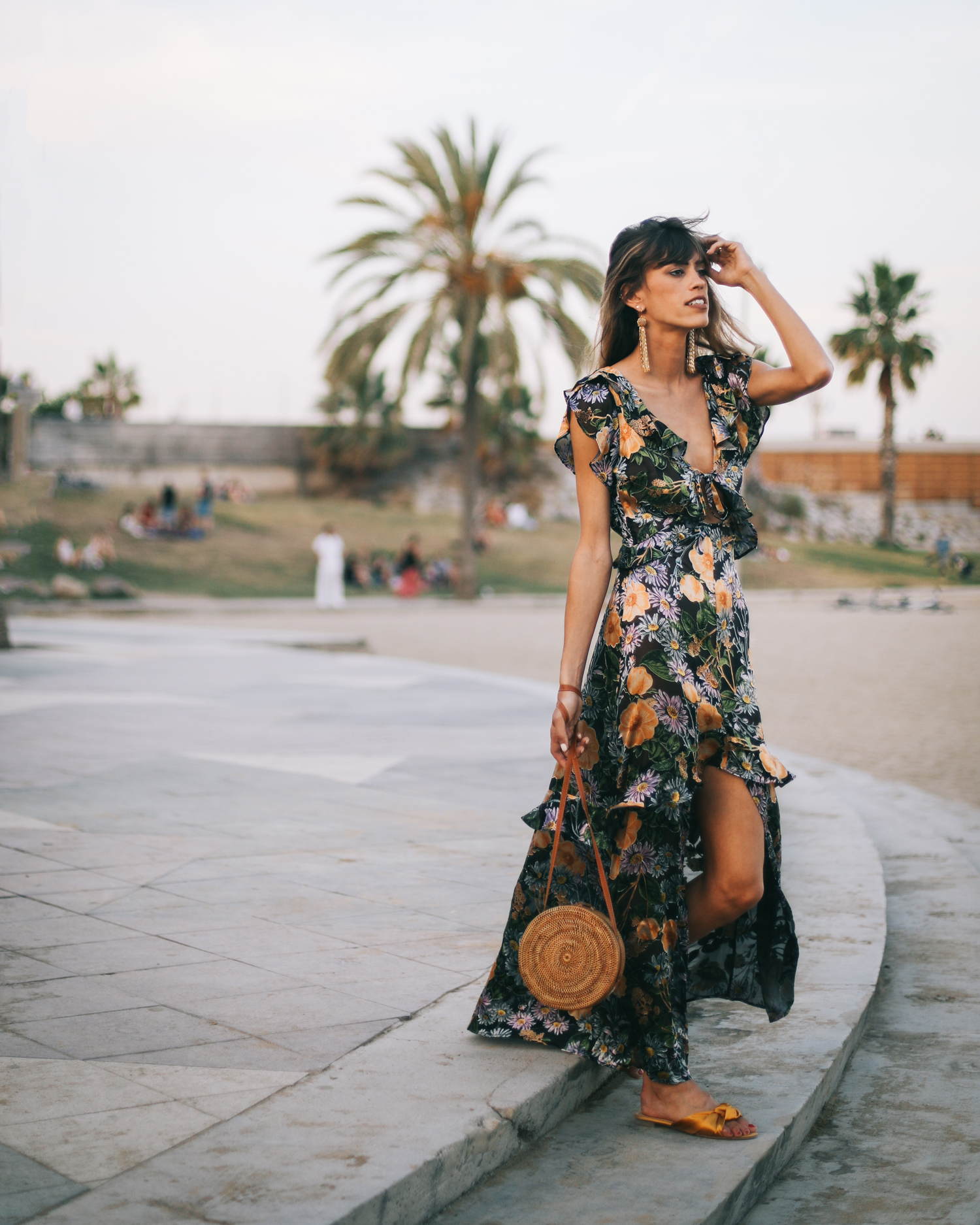 The Ruffled Sleeve Maxi
This high heat demanding maxi dress is quite possibly my favorite look from the trip (been saving it for several months just waiting to drop it heheh).🌼 🌸 🌺👗  Actually, I've been seeing these ruffle sleeve maxi dresses a lot, and they always seem to pair well with sunshine filled, humid, oceanside environments. 🌊↔️🌇  Whether I'm in LA or Barcelona, Hawaii or the Amalfi Coast this style is surely one I'm going to revisit. 💛💛
[show_shopthepost_widget id="2720919″]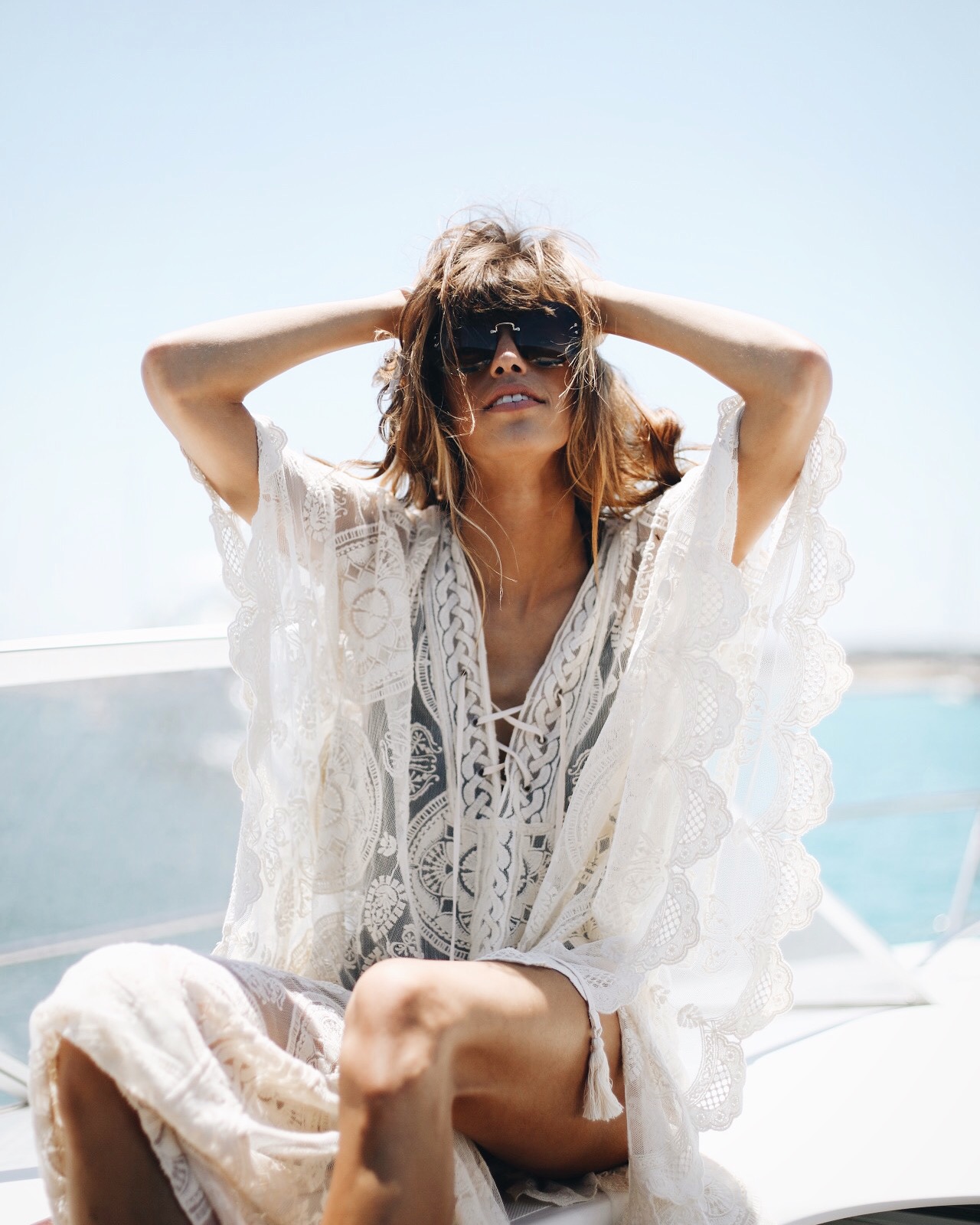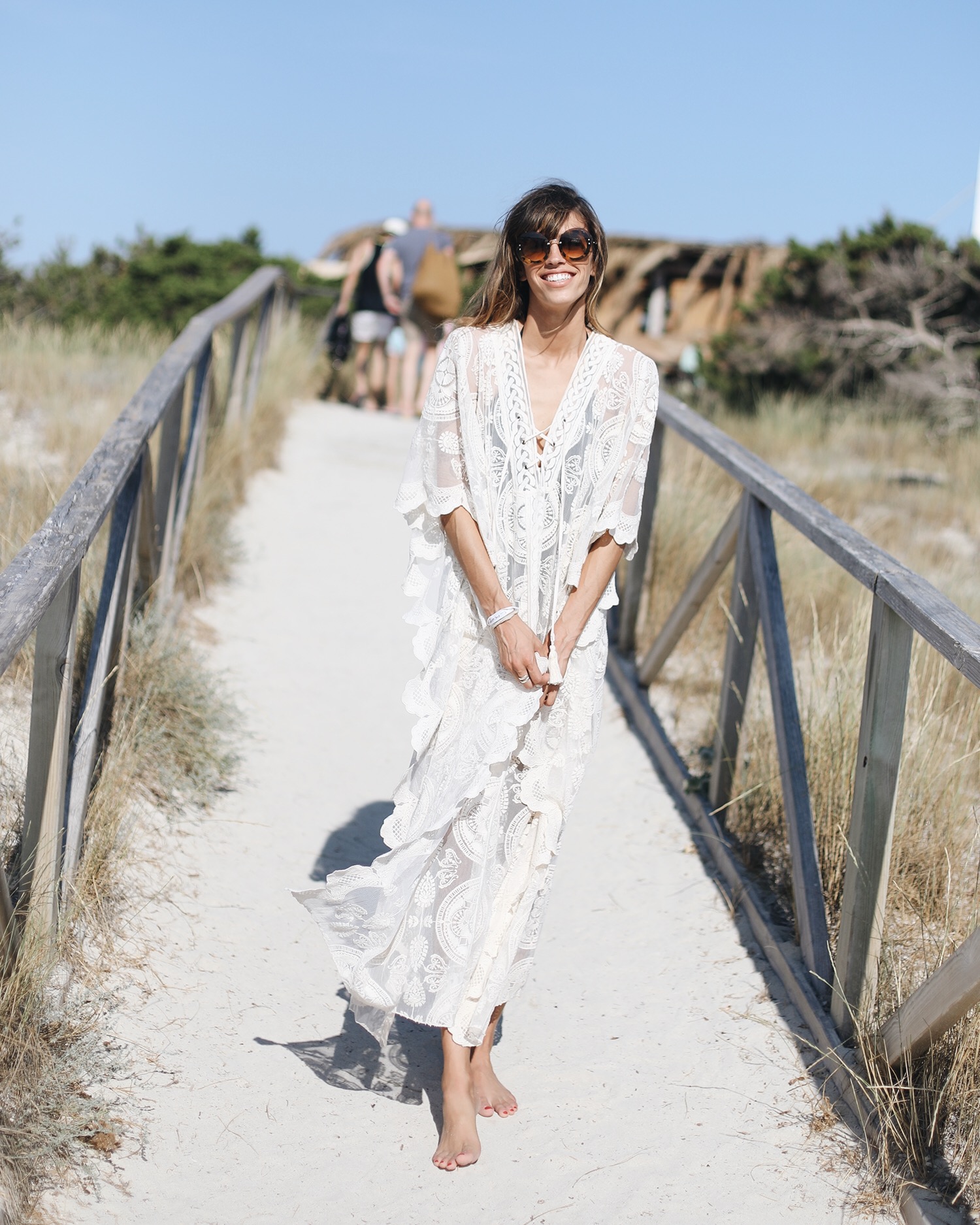 Caftan Coverup
A vacay necessity for the ultimate #vacationvibes. This lace caftan works wonders as a beach to lunch cover-up. 🌞👙👘 No shoes necessary! 👣 But before I let my toes fill with sand, they were on the boat in some huarache sandals. 😉
PRO TIP: I've also totally rocked it with some short cut western style boots for a boho chic city look. Score for multi-purpose (in which case, this dress slip is V important).
[show_shopthepost_widget id="2721010″]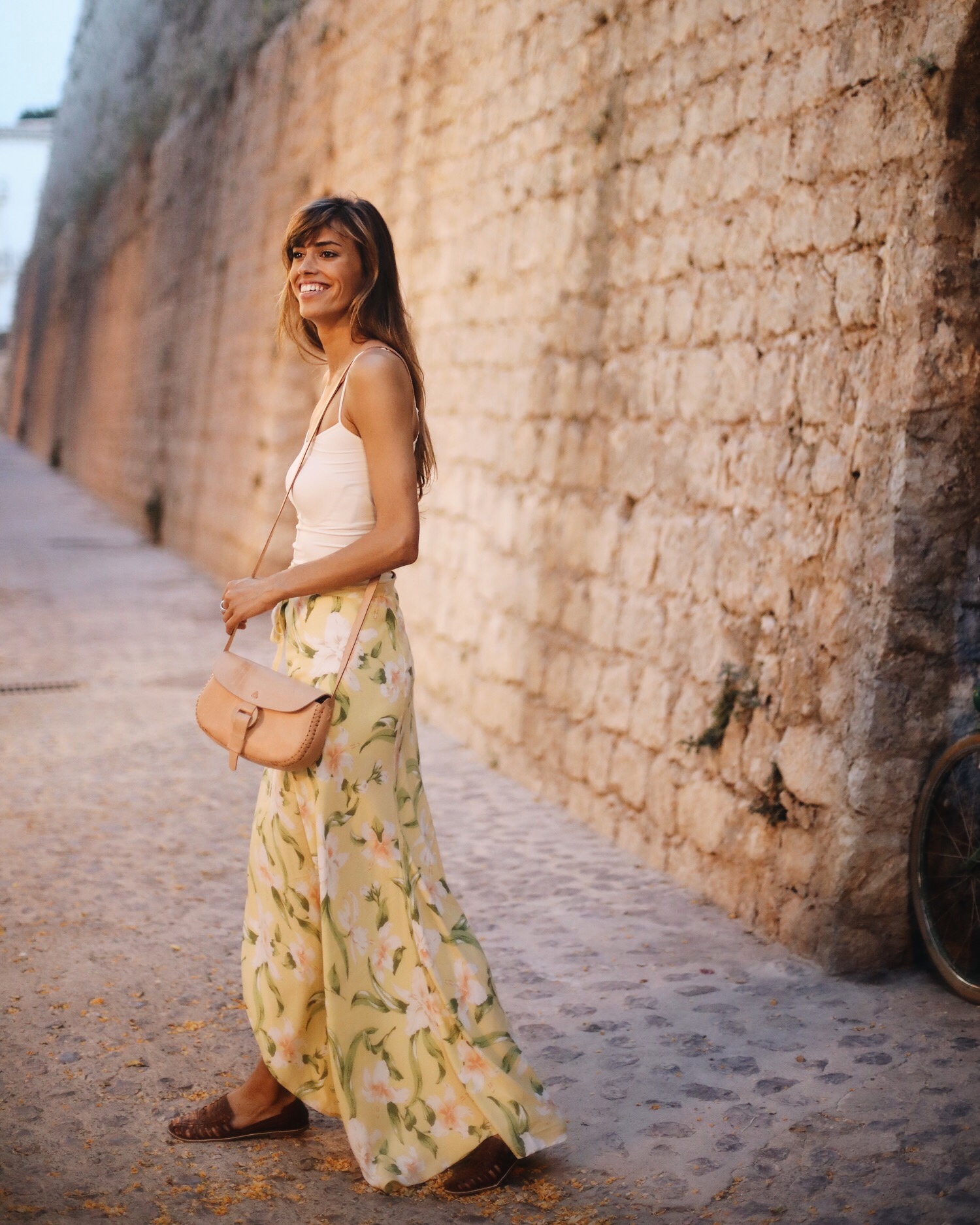 The Wrap Maxi Skirt
I just bought this floral maxi skirt from Reformation a few weeks ago for alllll my upcoming summer travels, because let's be honest, when would this skirt not work.😝🤷‍♀️ Pairing a high waisted wrap skirt with just a simple white cami or off-the-shoulder crop is the perfect level of casual chic that I like to go for on vacation.🌼 🌸 🌺  That effortless cool, like you just got off the beach but now are ready for a glamorous dinner. 😉✨☀️💅
Get the look:
[show_shopthepost_widget id="2723078″]