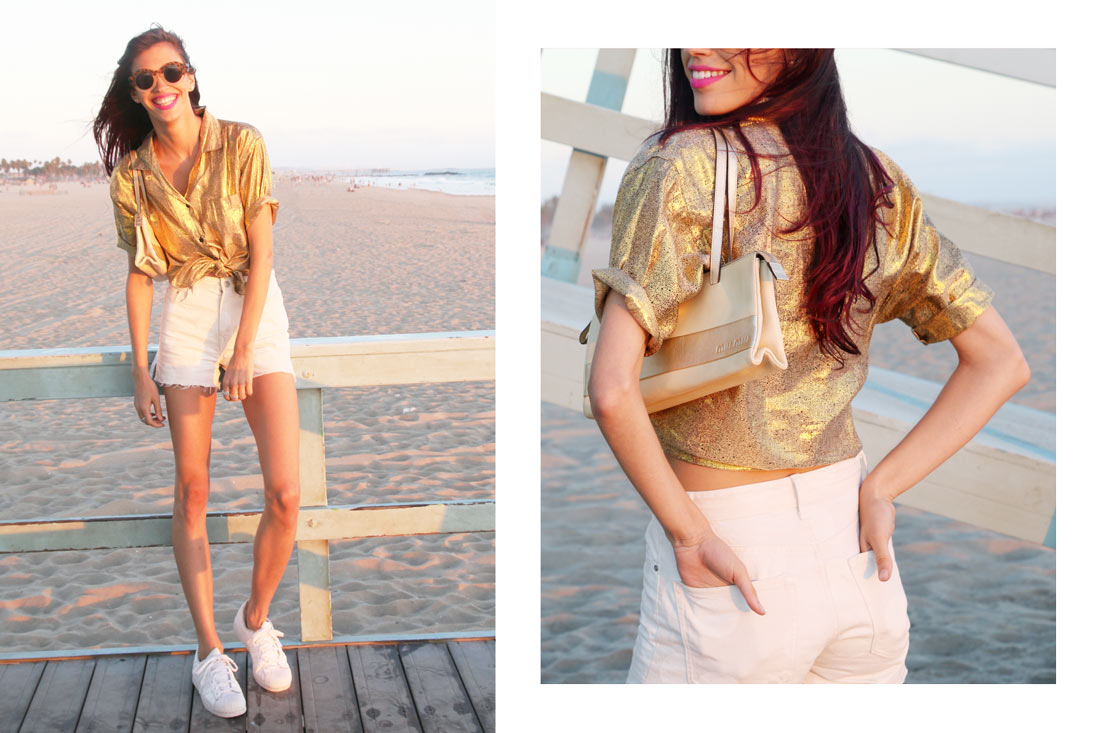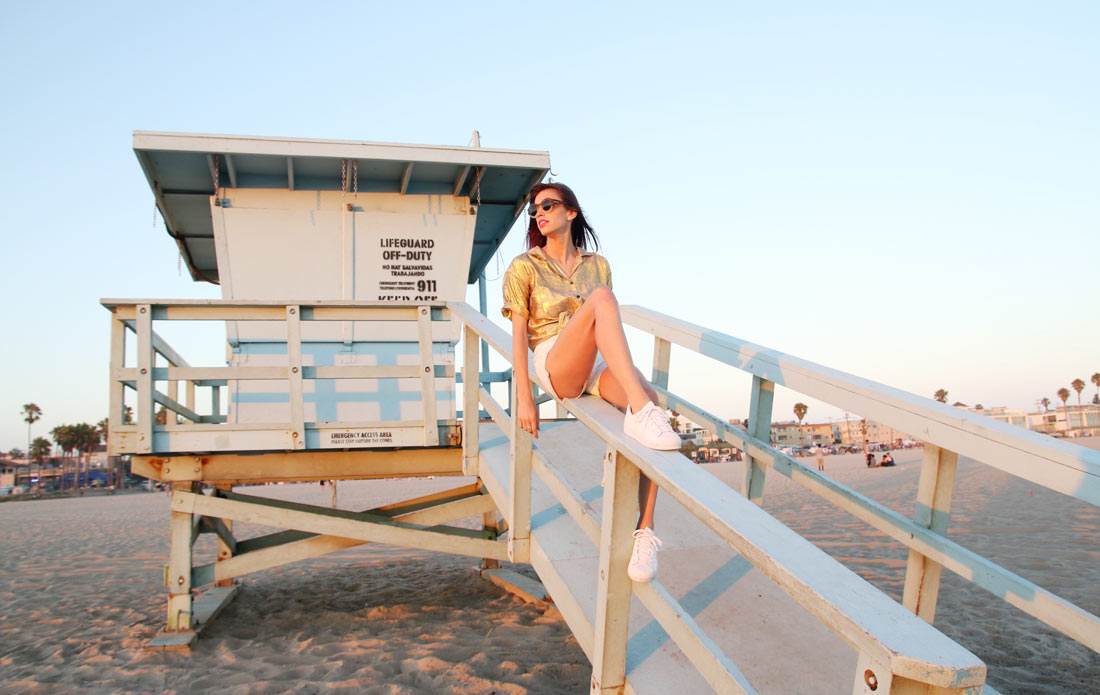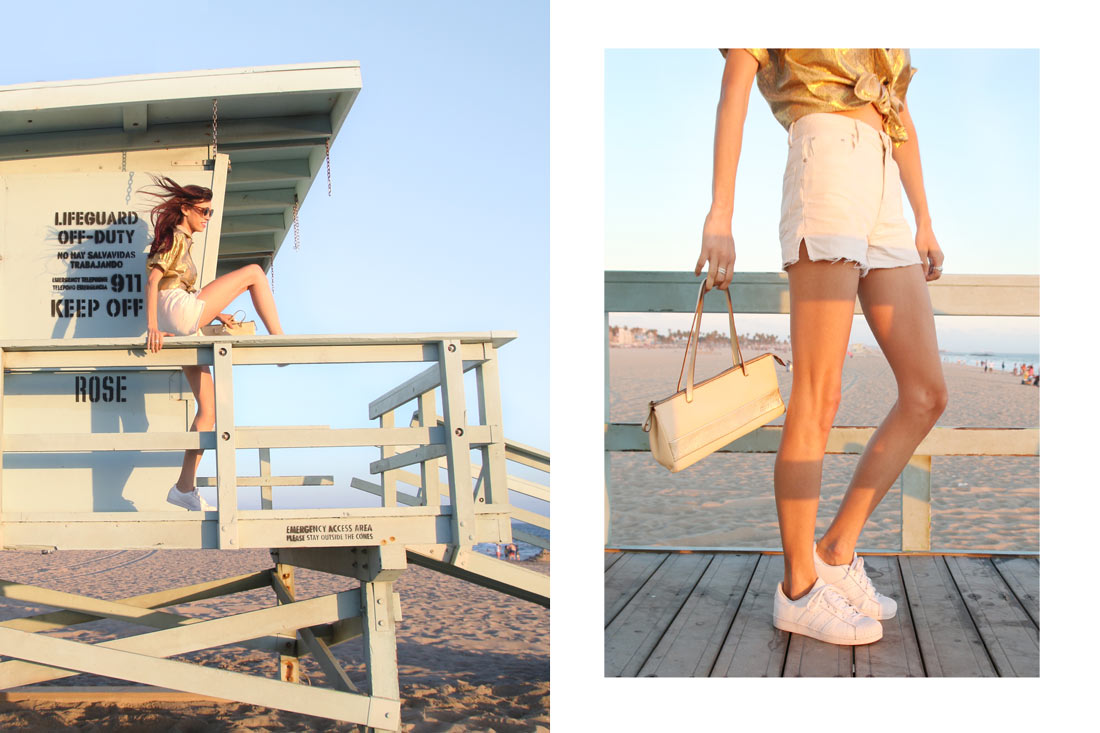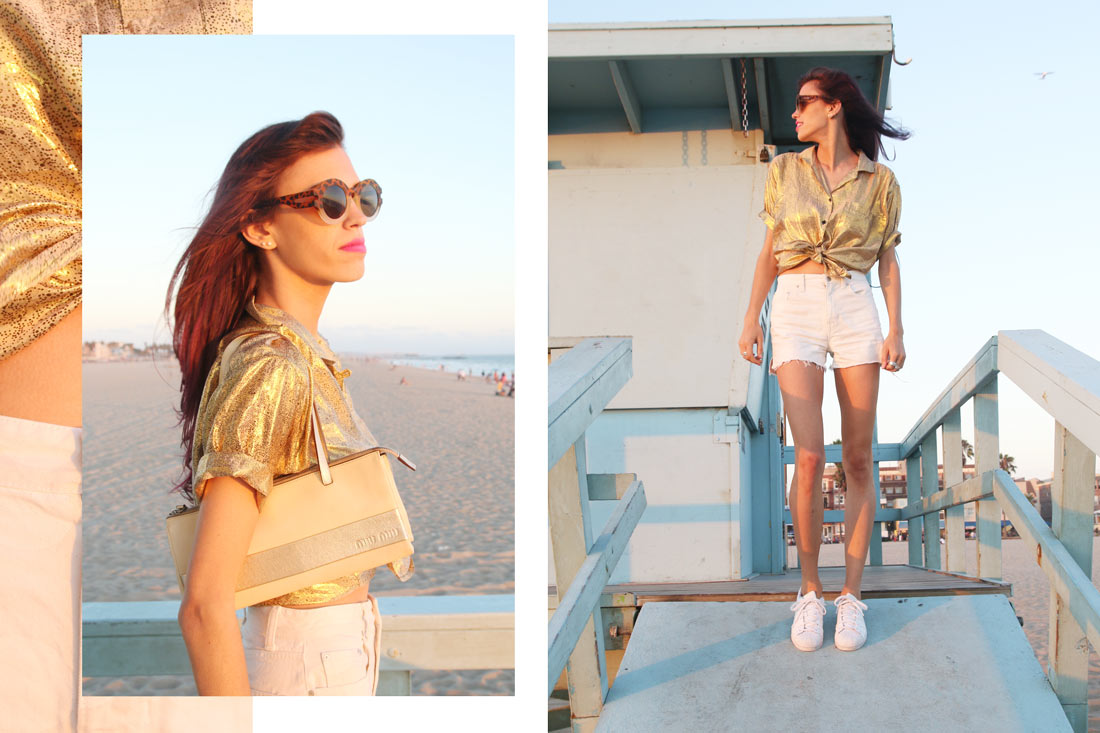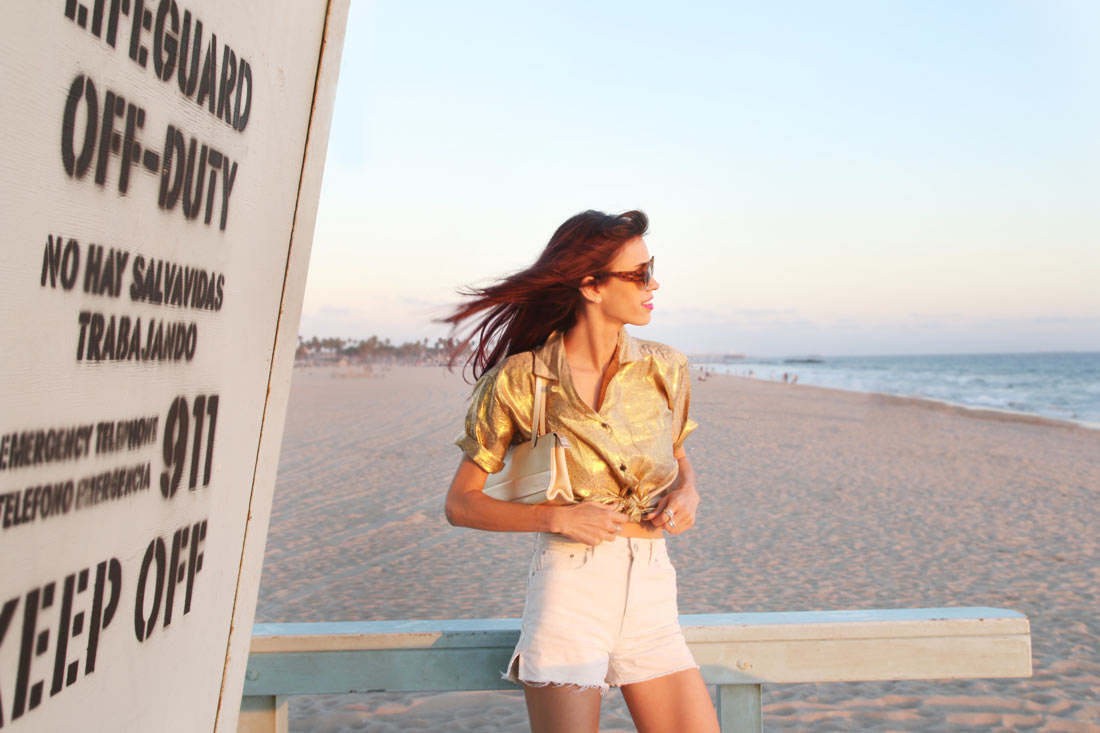 Pantones of the Post

Well, I may not be in Miami, Florida but I am quite the Golden Girl reveling in this gorgeous California sunset… Really just a golden girl in general because….
Lets get one thing straight. Gold is never, and I mean NEVER a bad idea.
Literally everything gold catches my attention (and my girlfriend's for that matter)….we're OBSESSED. Like please, pleaseeeee bathe me in liquid gold🙏✨…. Actually true story for ya, I covered my ENTIRE body (hair included) in metallic gold paint once. Man that was a bitch and a half to peel off lol. 
Anywayyyy, I ventured down to LA this past weekend and boy was it a whirlwind of fun – and by whirlwind I mean omg omg omg so exhausting but so.much.f*cking. fun. (More to come about the parties later this week) but this moment is oh so accurate for the day because we were SO busy biking, drinking, shopping, drinking, running around, drinking that we never found time to shoot! Just squeezed this in with the last drops of sun light. But sometimes accidents are a good thing!! This golden hour light really solidified the golden shimmer of my shirt and the hard golden state vibes that is Venice Beach. 🌅
⭐ Tip for any bloggers out there!! …. Shooting at sunset is QUITE the task! The light changes with every second, no joke; so if you have an amateur photog it can get prrrrretttyyy dicey (sorry babe 😬). BUT it also can produce some really beautifully colored shots so don't let that intimidate you! Def give it a go! Just be ready to adjust your settings every 60 seconds.😜📷
Things happen for a reason, like this sunset shoot. I wouldn't have traded this moment for the world, (expect for the yelling at Katie HOWS THE LIGHT HOWS THE LIGHT hahaha). I got to spend all day with my family and girlfriend, maximizing daytime and relaxation – the most important things. And when it came time for the gold to shine.. it did! Or maybe it's those 7 Aperol Spritz and rosé drinks making me feel extra golden glam?!?! 😉😉
Gold is boss. Gold is queen. Gold is EVERYTHING. 🌟👅🌟
---
Wearing //  Shoes: Adidas / Shorts: Gap (old) similar: here, here, here / Shirt: Painted Bird (thrifted) similar: here, here, here/ Purse: Miu Miu (old)  / Lipstick: MAC //
Colors (left to right) // Pantone 2975C (50%) / Pantone 157C / Pantone 7525C / Pantone 7416C / Pantone 490C //