Currently: Caught between seasons
It's a funny thing, SF (and being a fashion blogger in SF), because our seasons sometimes have their head on backwards. Most of the world dresses seasonally appropriate, while it feels like I'm in Australia having opposite seasons. I mean yesterday was 80 for god's sake!!!
But maybe thats why I have a hibiscus on my thick sweater. Like is it warm or cold? Either way I got both covered! 👌🏼😜🌺 Or maybe its just because I love dressing like a grandpa. 🤓❤️ I mean have you ever see old people style?? They truly rock it. ZERO fucks given; I draw inspiration from that fearless, self confidence.
You can call it grandma style, but I love layering turtlenecks under things (chunky sweaters in this case). 😉  Layering in general brings a level of sophistication to the entire look, and also one of the easiest ways to look "casual chic" this fall. *Cough cough* an excuse to just be really snuggly and warm…😏
Shop turtlenecks perfect for layering:

Shop chunky snuggly fall sweaters:

Jeans but heavily ripped, a turtleneck but a short sleeved one, a sweater with a tropical flower…. there are ways to compromise. 😝 I may be caught between the seasons in this look, but my layer game is on point! 🙃
THAT SF SUMMER, WHO KNOWS…. It really just makes my hair frizz up! 🆘👇🏼😂😉👇🏼 // Shop my look at the end of this post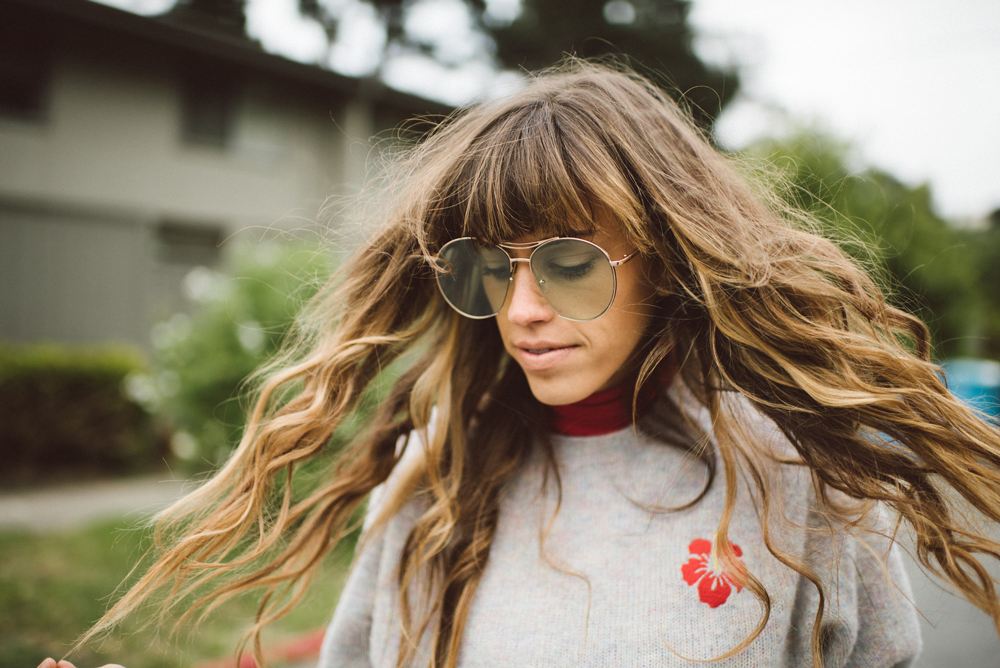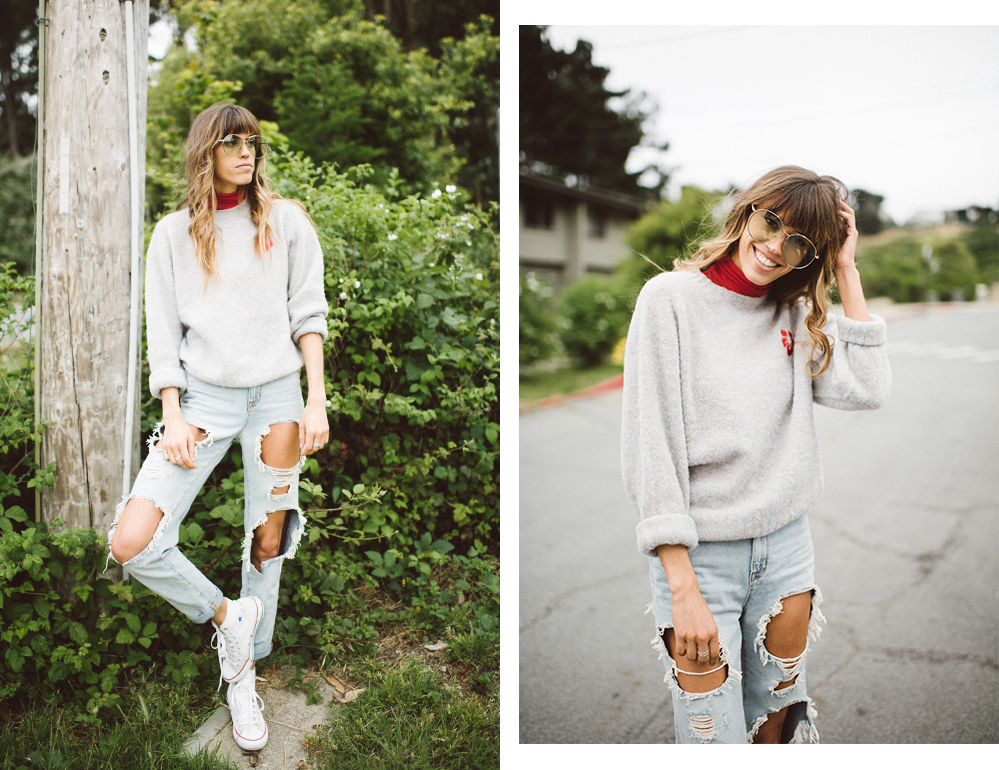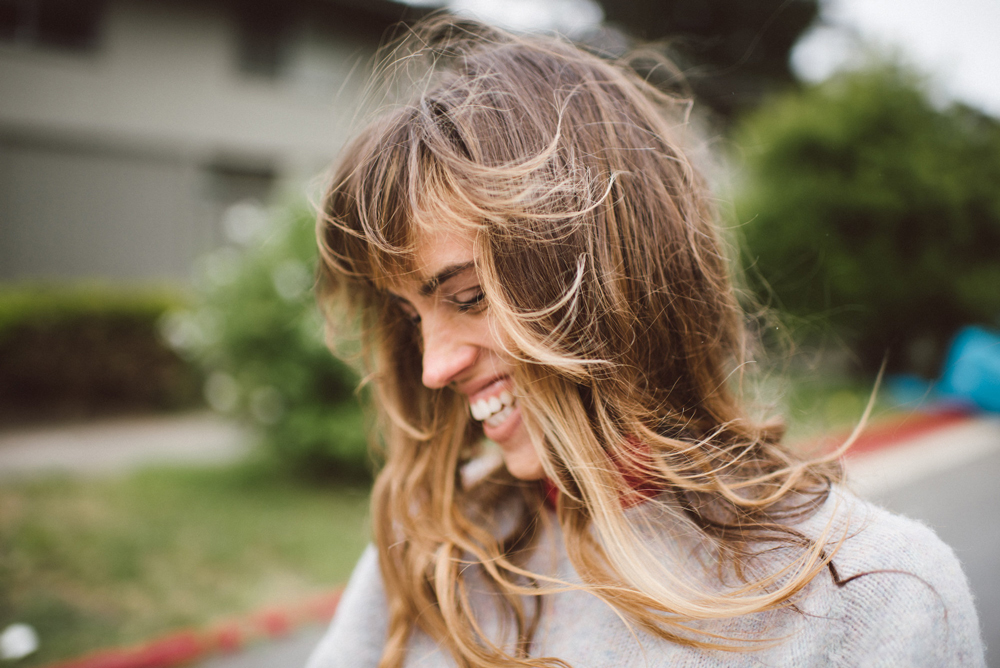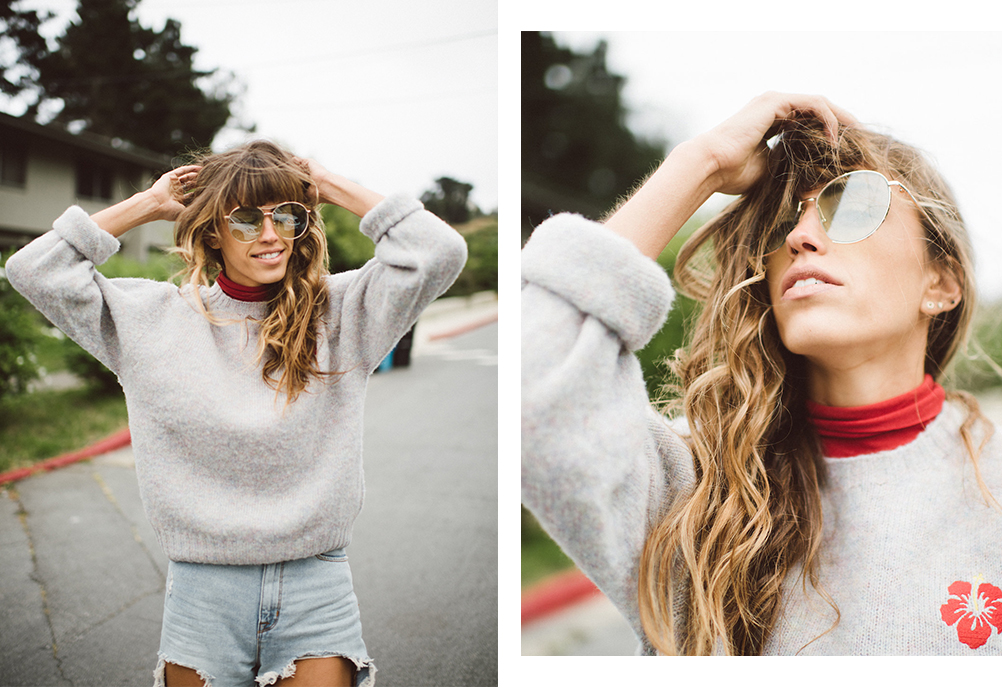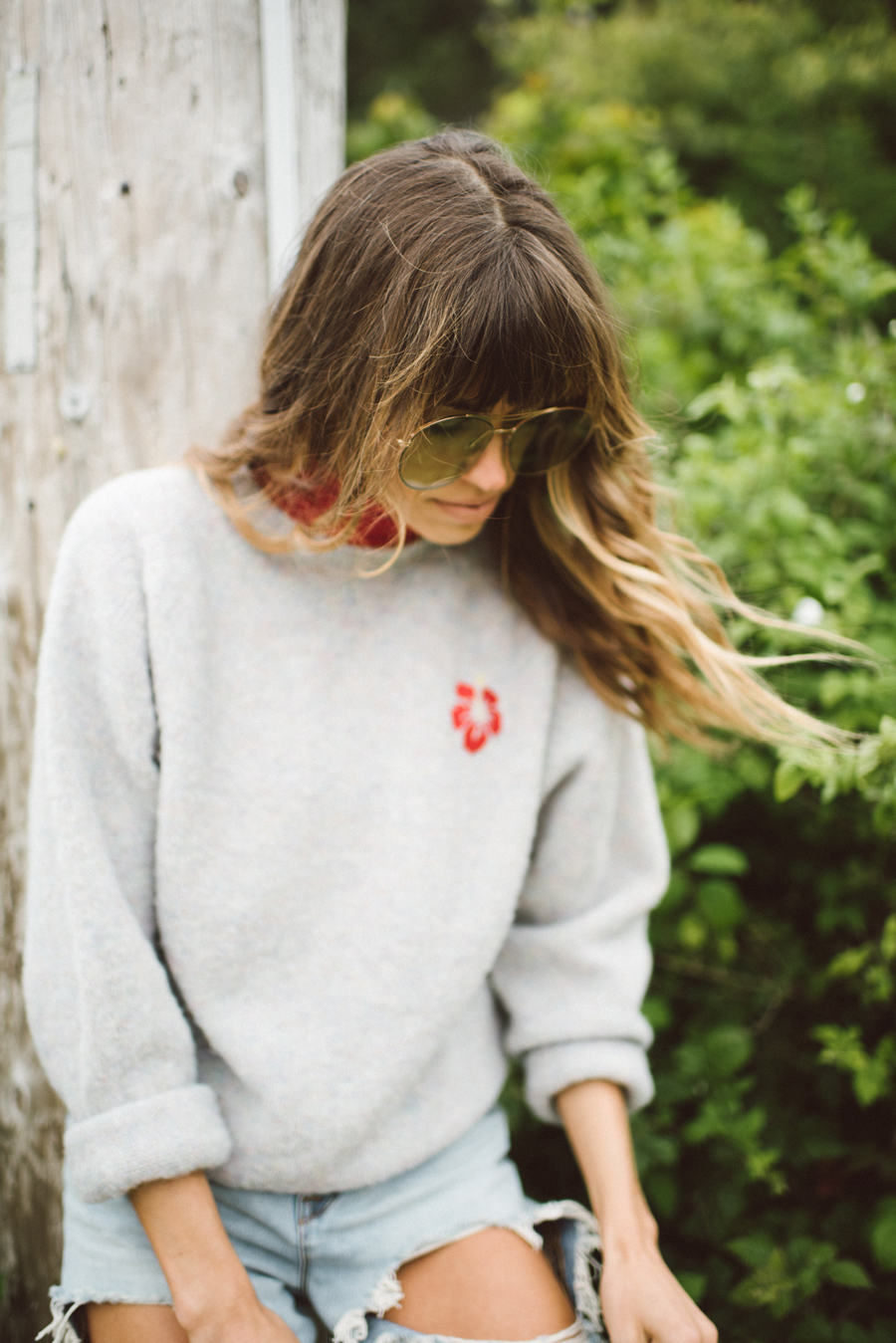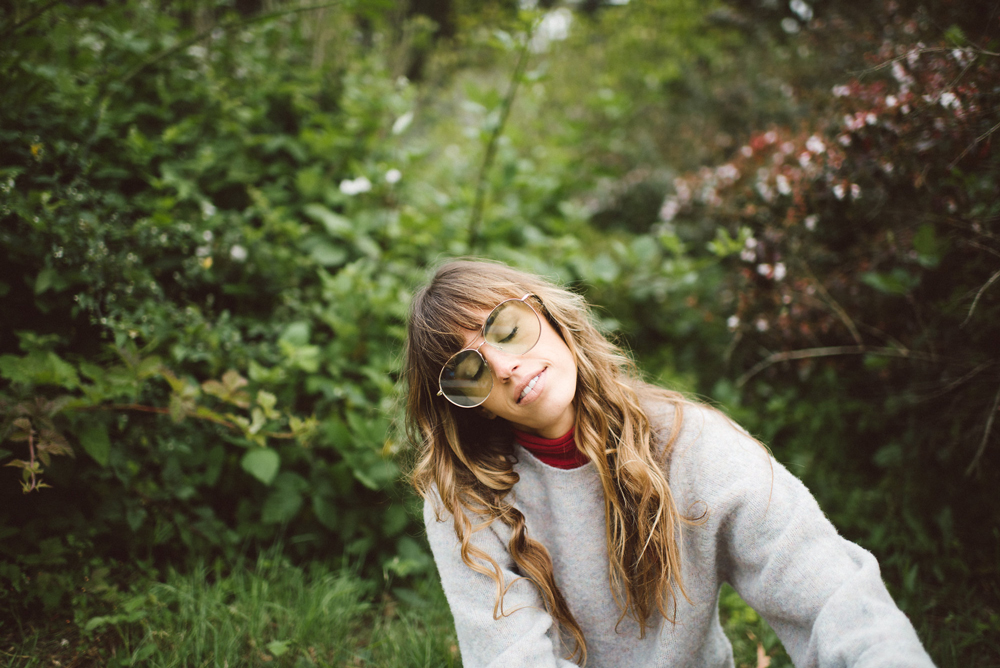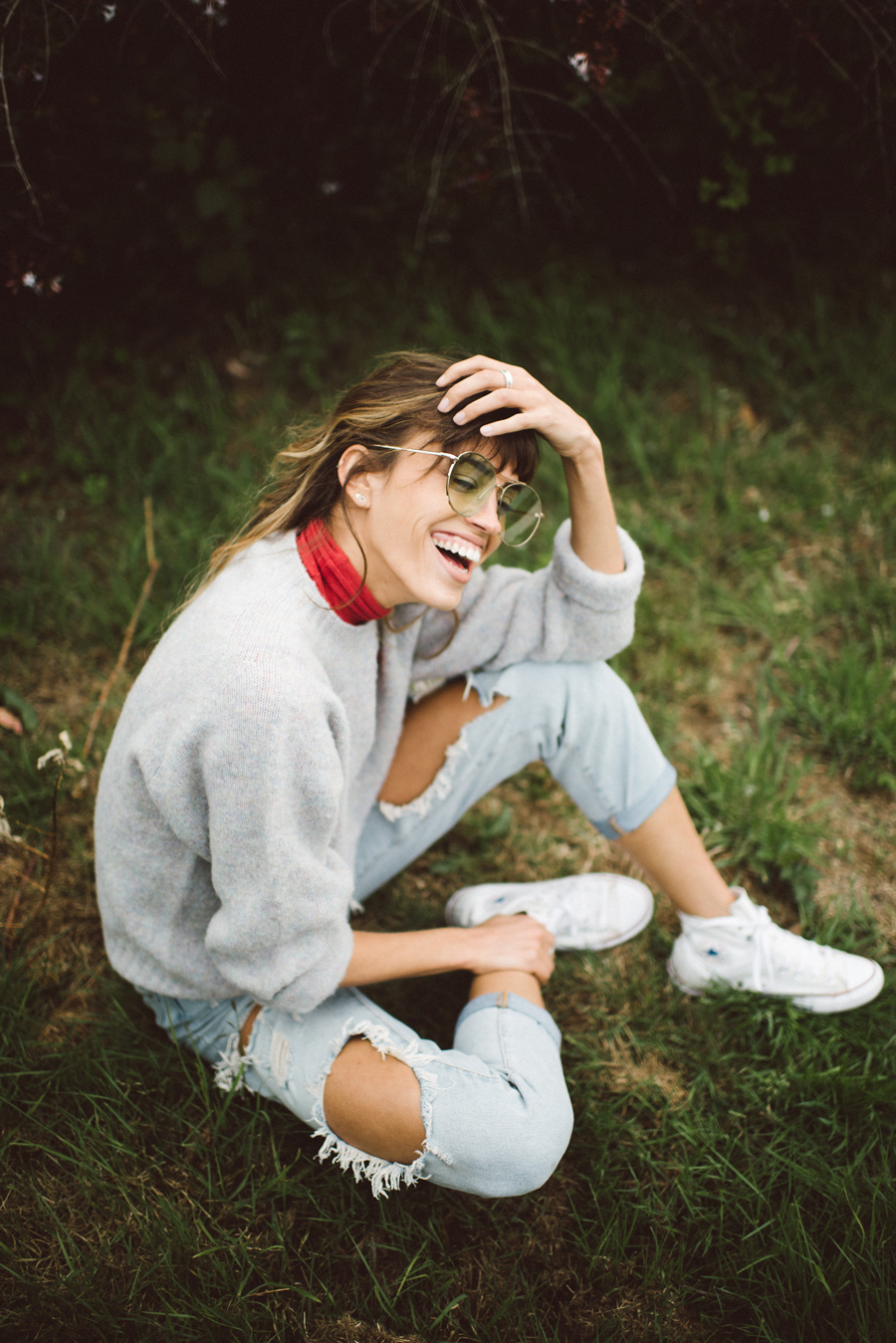 Pantones of the Post

Shop my look:
---
Wearing // Shoes: Converse /  Pants: Urban Outfitters / Turtleneck: Thrifted from Painted Bird (similar: here, here) / Sweater: Thrifted from Painted Bird (similar: here, here) / Sunglasses: Thrifted from Painted Bird (similar: here) //
Colors (left to right) // Pantone 1805C / Pantone 538C / Pantone 7762C / Pantone 481C / Pantone 419C //
Photography // Charlotte DuPont / @itsmecharlottephoto //