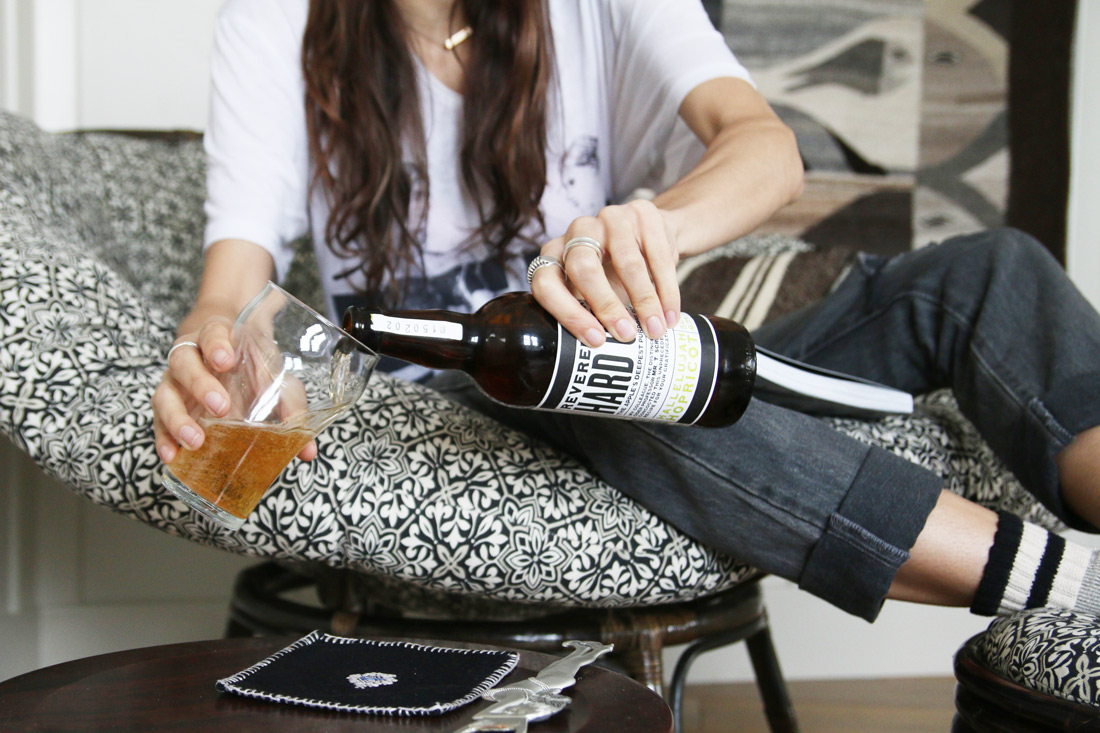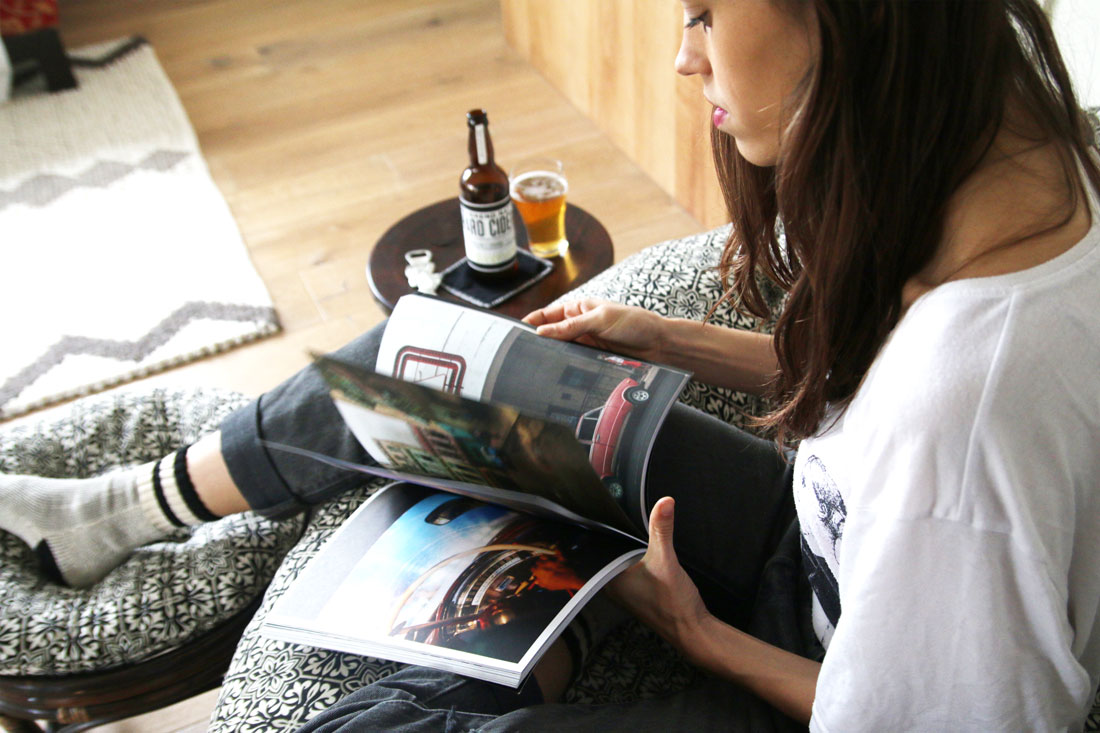 The Facts
Style: Hopped Cider
ABV: 6.7%
Brewer:  Reverend Nat's
Location: Portland, OR
Lazy (Sippin) Sunday… Spotted sunshine, but mostly rainy and clouds – what a great recipe for curling up with a boozy cider and some photography inspiration reads. Sundays are MY day. Sundays are the day you take care of what you need to do, whether that be logistics and errands or staying horizontal for the better part of daylight (no shame there). The best Sundays are the ones like these, when the weather is meh and I have an excuse to stay home and get lost in all the cool magazines I've been hoarding…but never without a drink in hand!
TASTE TEST: Pours quite bubbly but on taste, not very carbonated. Hint of apricot flavor but still, the apple cider taste is dominant. Smell the hops more than you can taste them but there is a slight bitter bite on the finish. Semi-dry on the tongue, well balanced. Not too sweet at all, barely sweet. Subtle tangerine
Hallelujah Hopricot cider is the perfect lazy Sippin' Sunday choice because its not sweet, easy to drink! Because after all, if you're going to look at through a travel mag, you're going to want to buy a plane ticket, and buying a plane ticket is SO much easier buzzed! Recipe for success.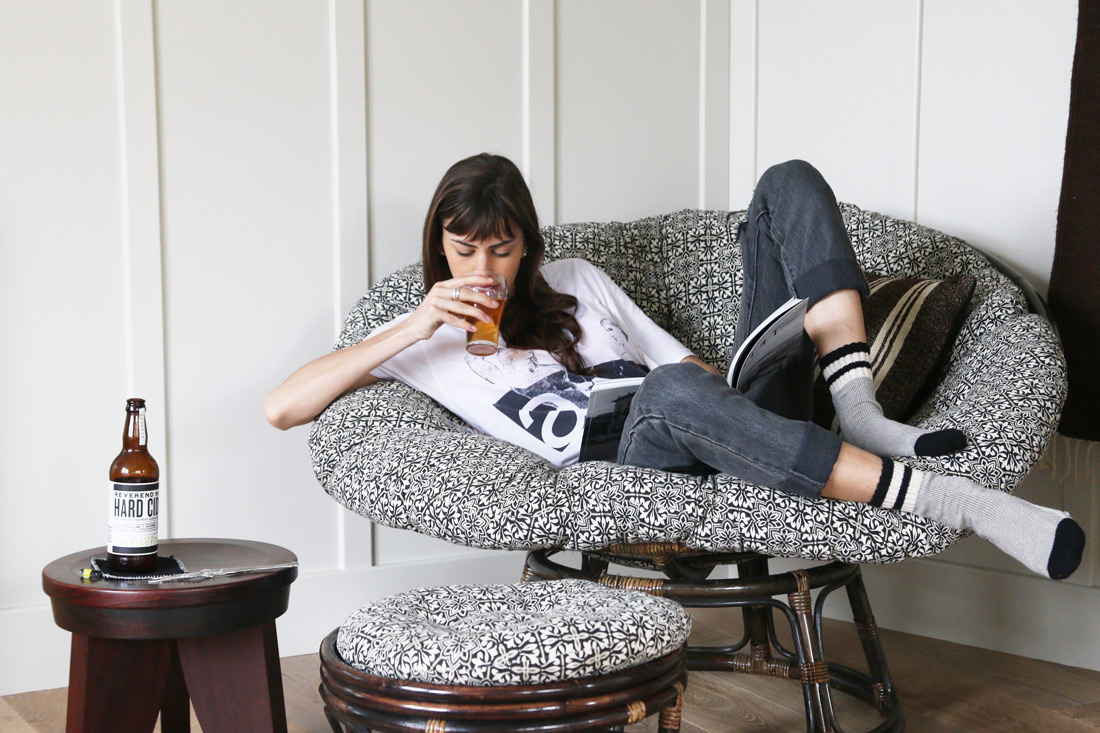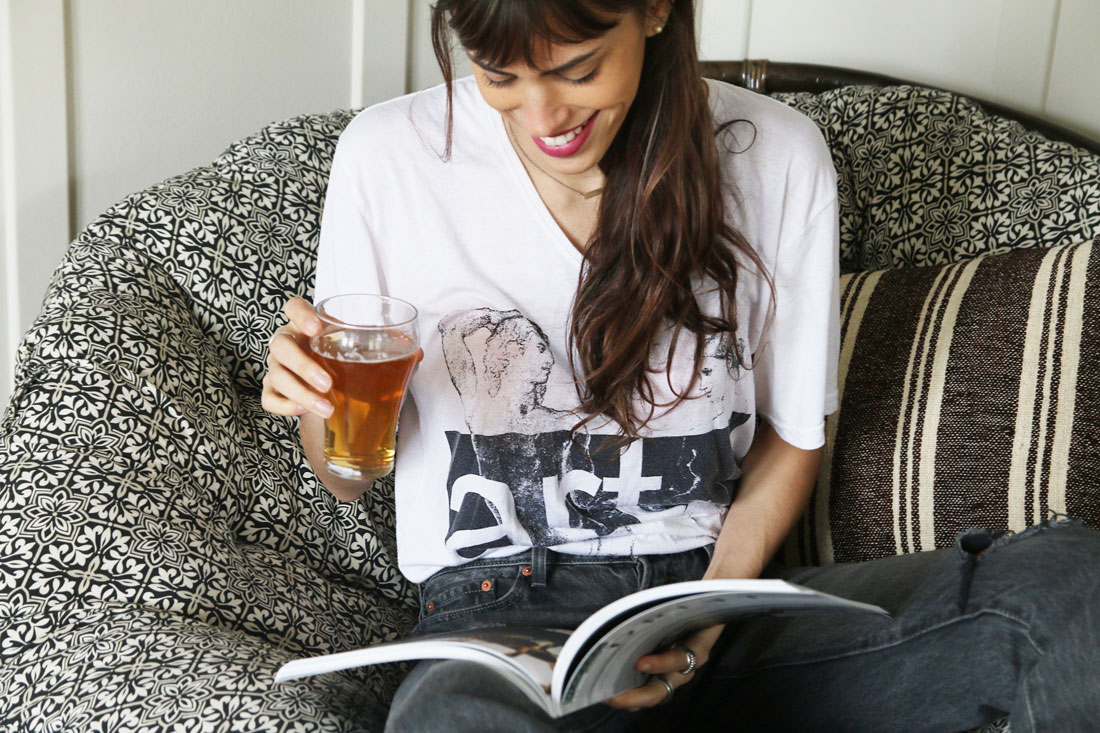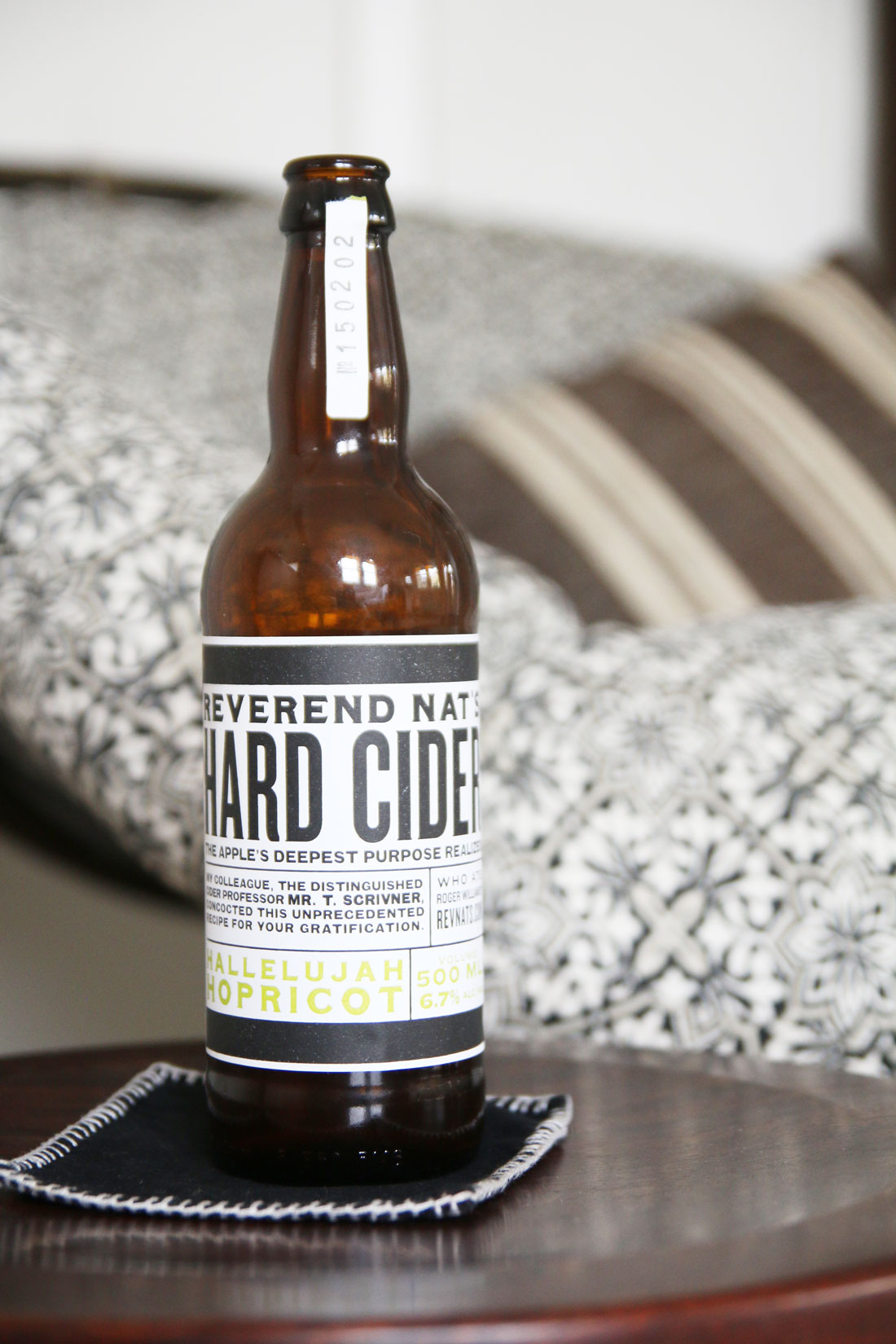 Pantones of the Post

---
Stuff // Cider: Hallelujah Hopricot  (Found in select specialty stores around the US, or buy online here) //
Colors (left to right) // Pantone 642C (50%) / Pantone 7545C / Pantone 424C / Pantone 419C / Pantone 7517C //