Im telling you right now, this isn't going to be one of the most aesthetically pleasing blog posts in the history of chasingkendall.com 😂😂 but NYFW prep is ugly. Not ugly like terrible (expect maybe a little), lots of work, but far from glamorous. It's  the heavy duty lifting. The glamour will come later…….At least I effing hope or this work was for nothing! Jk? 😬
I wanted to shoot exactly what the state of my house is because that's the real deal. NYFW prep is tons of hard work, chaos, stress. But stay tuned to see the rewards… 😉
For now, check out how I prepped for my first ever NYFW! My process for picking looks, what's "in my bag," packing #IRL, and show outreach tips!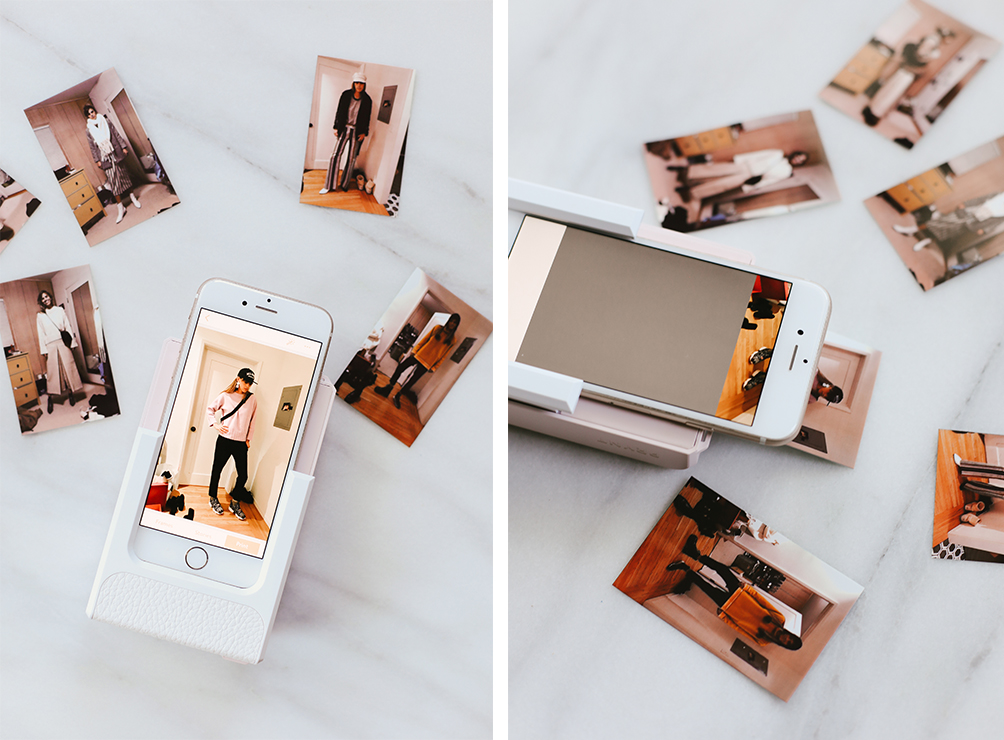 OUTFIT PREP
Let me preface by saying this looks like way more effort and organization than it really is/was. But I'm SO glad I did it.
Taking photos of outfit ideas is never a bad thing, I do it on the reg in SF to remember looks. But printing (with Prynt) is next level! It actually helped so much with packing because I could hold these photos like a hand of cards to decide which sunglasses or jewelry to pack (at the 11th hour 😬).
Now they are with me in NYC and it makes it super easy to get dressed in the morning. I just pic the photo I'm feeling most and GO! Especially nifty to write which days or shows I'm going to wear the outfit to on the back of the print….I unfortunately did not get that far, but it was my initial idea. 😉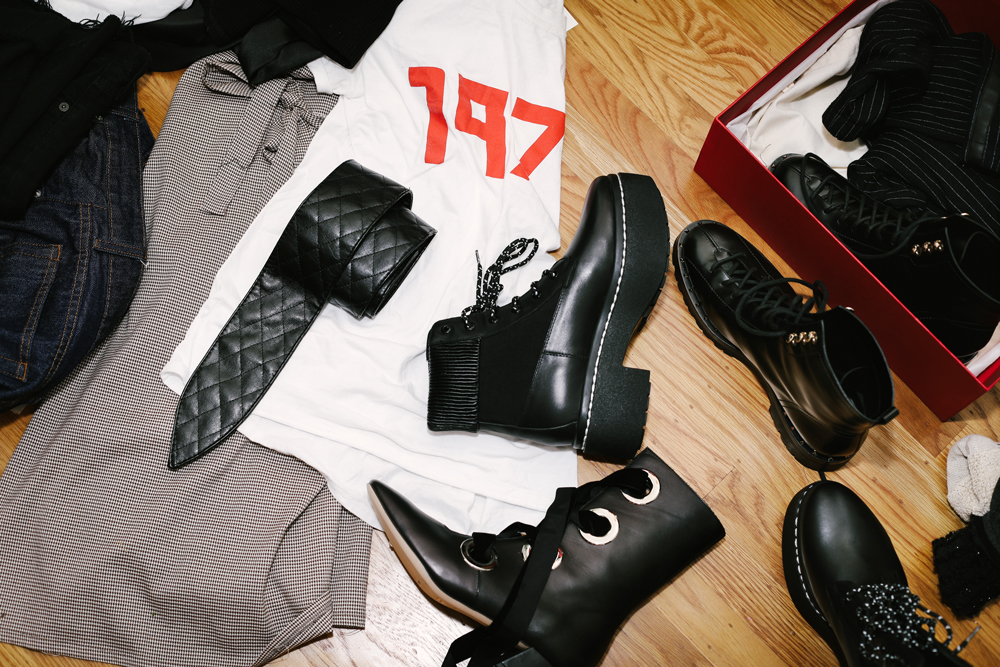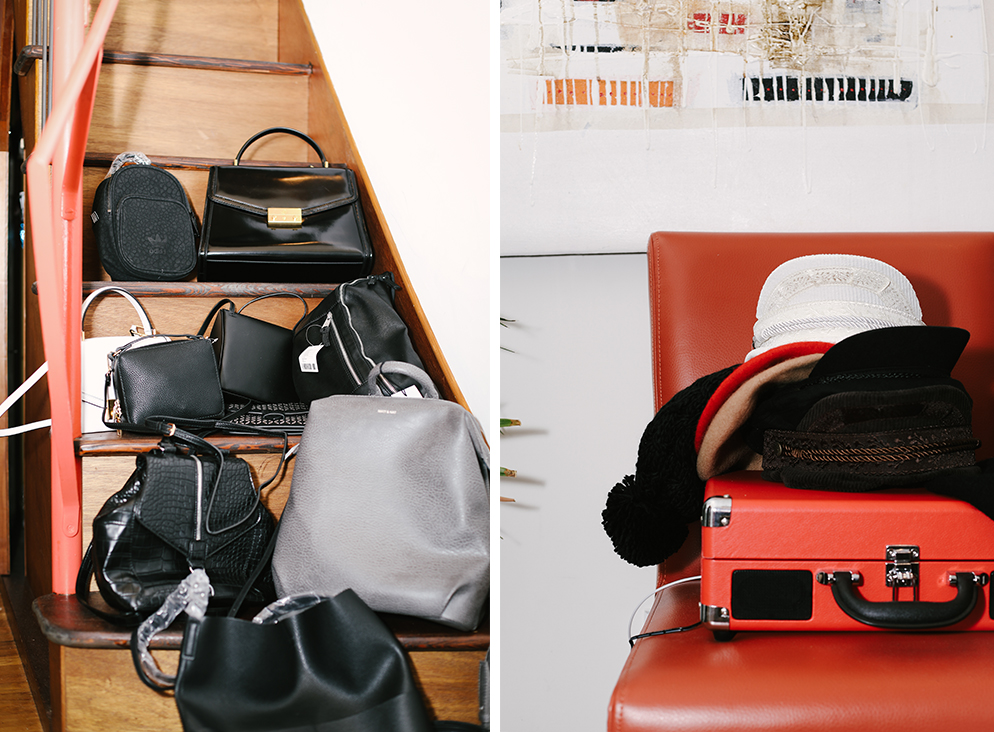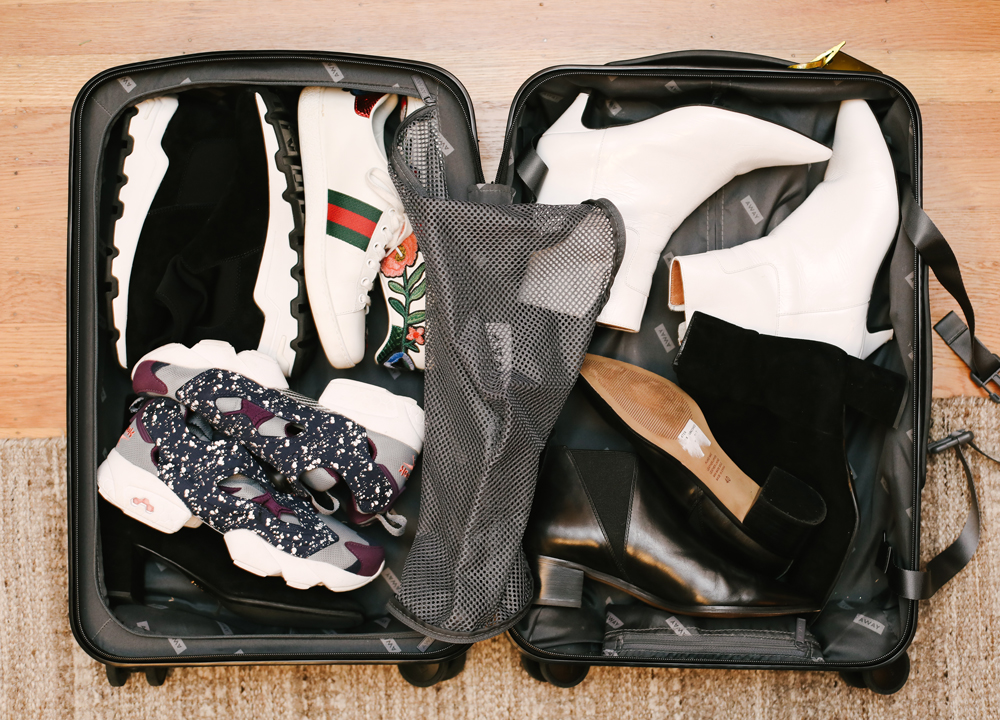 PACKING
So this 🔝 is raw and real. A mess. Sure, I could've folded all my clothes into a neat grid near my suitcase, al-a Instagram standards, but 1) that's not real 2) that would honestly take too much time of out actually putting alllll my sh*t in my suitcase. Time which I def don't have. Hahaha.
Moral of the story, go easy on yourself, get all the looks in one area and then figure out what fits in the suitcase.
Oh! And a carry-on JUST for shoes is non-negotiable. 😂😂 Let's blame it on the weight limit ok? Ok!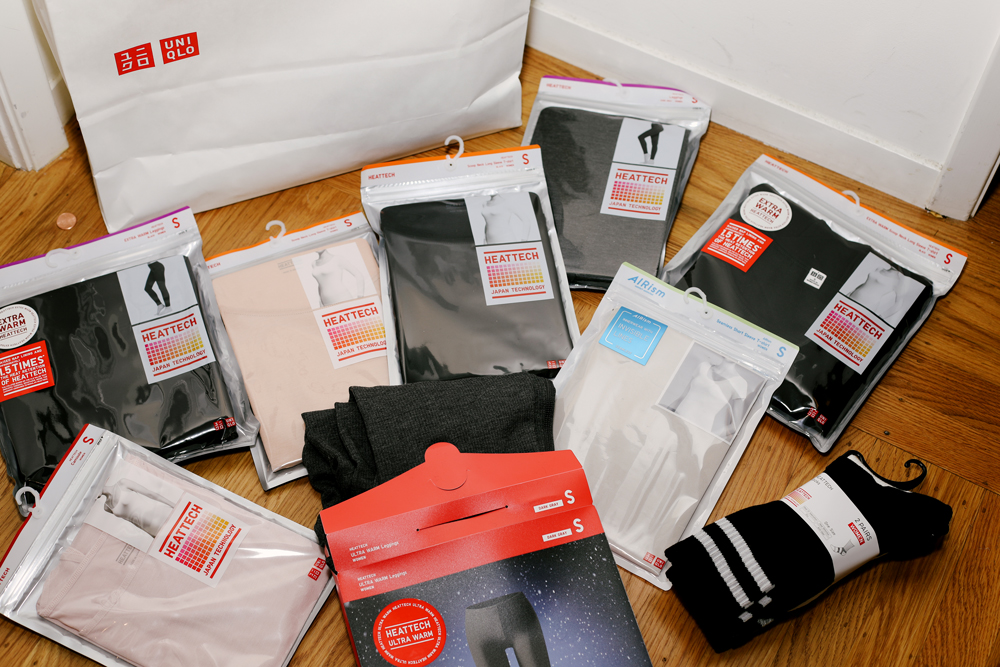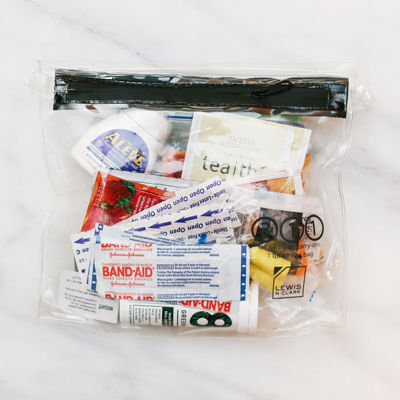 HEAT TECH
I've always heard about this Uniqlo phenomenon but hadn't had a great reason to further investigate, until now. Oh boy and has it's been my savior…
[post updated 2/10] Now that I'm here in NY I can honestly say it's helping so much. I'm able to wear cuter looks because of my heat tech layers. Leggings under wide leg trousers, camis under tees. Not even kidding you I went out this morning in 29 degree weather in ONLY a turtleneck sweater with the "extra warm" heat tech layer underneath and managed! I wouldn't recommend being out all day in that haha but for just hopping from place to place, I was very pleased and I didn't have to ruin my look with a big unnecessary coat.
Can't forget about all the vitamins, medicine, emergency, tea, etc etc! Make yourself a care package of preventative health stuff so you don't have to go buy a whole thing should the constant moving of NYFW tire you out.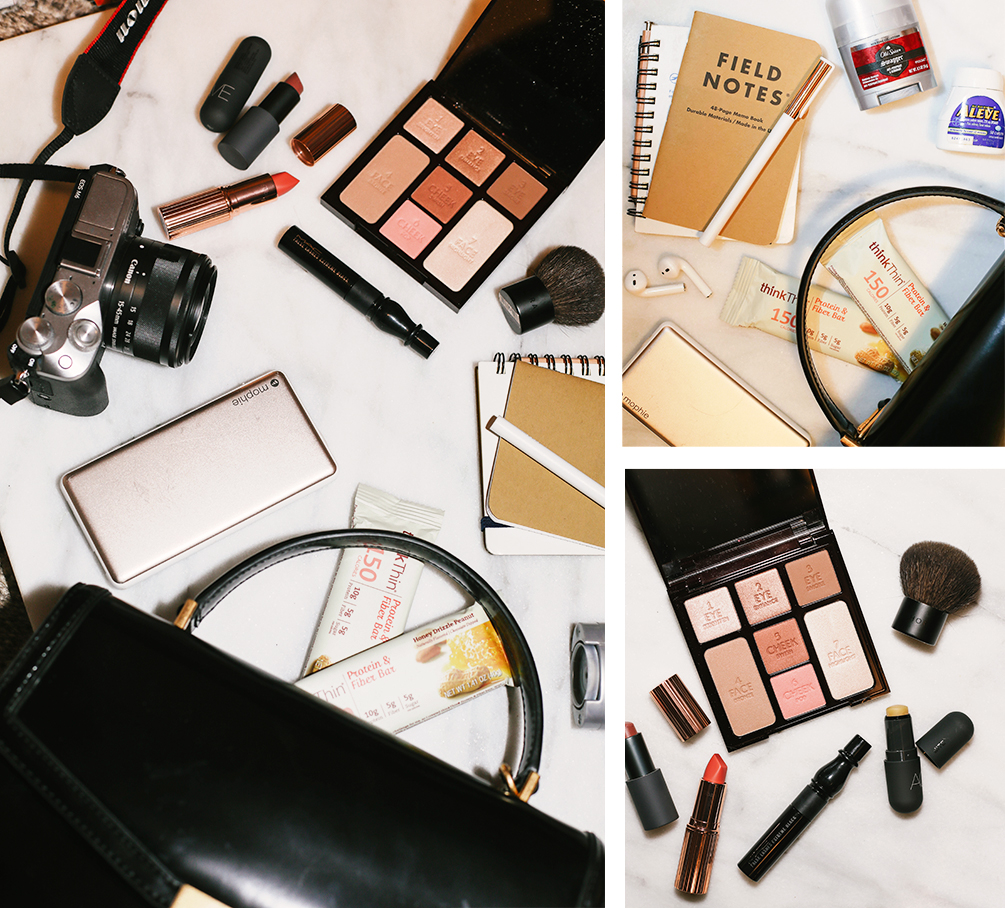 WHAT'S "IN MY BAG"
Aka My NYFW care package to myself, which consists of everything (I think) I'll need while hustling from show to show! Will have to update this afterwards if I missed something haha.
Shop my essentials:
[show_shopthepost_widget id="3028394″]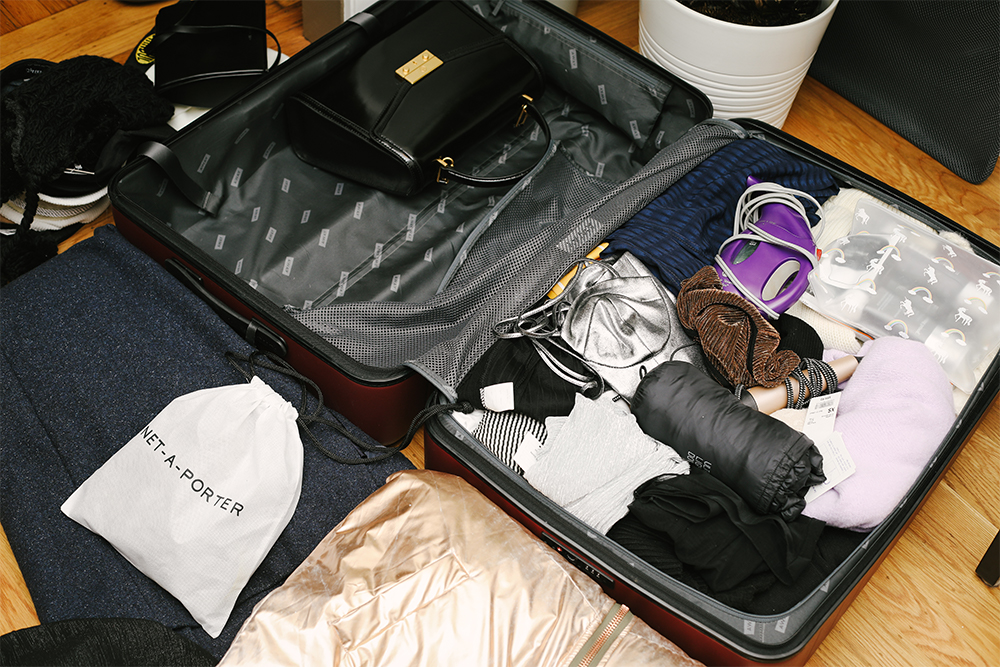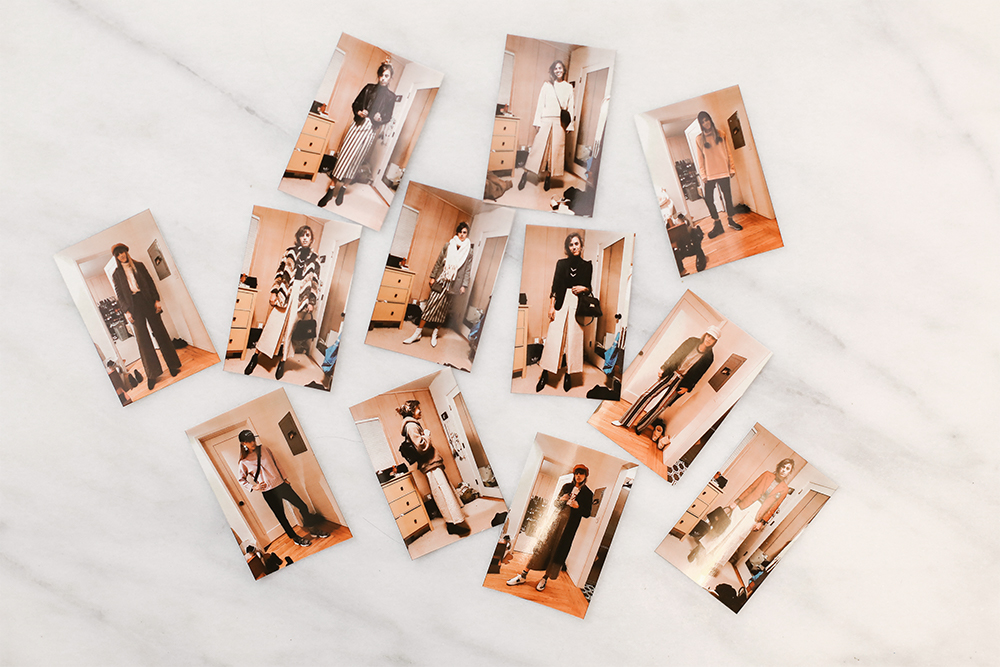 And there you have it! Mostly all my prep cataloged, hopefully I can refer to this next year when I'm stessing the Fout again!