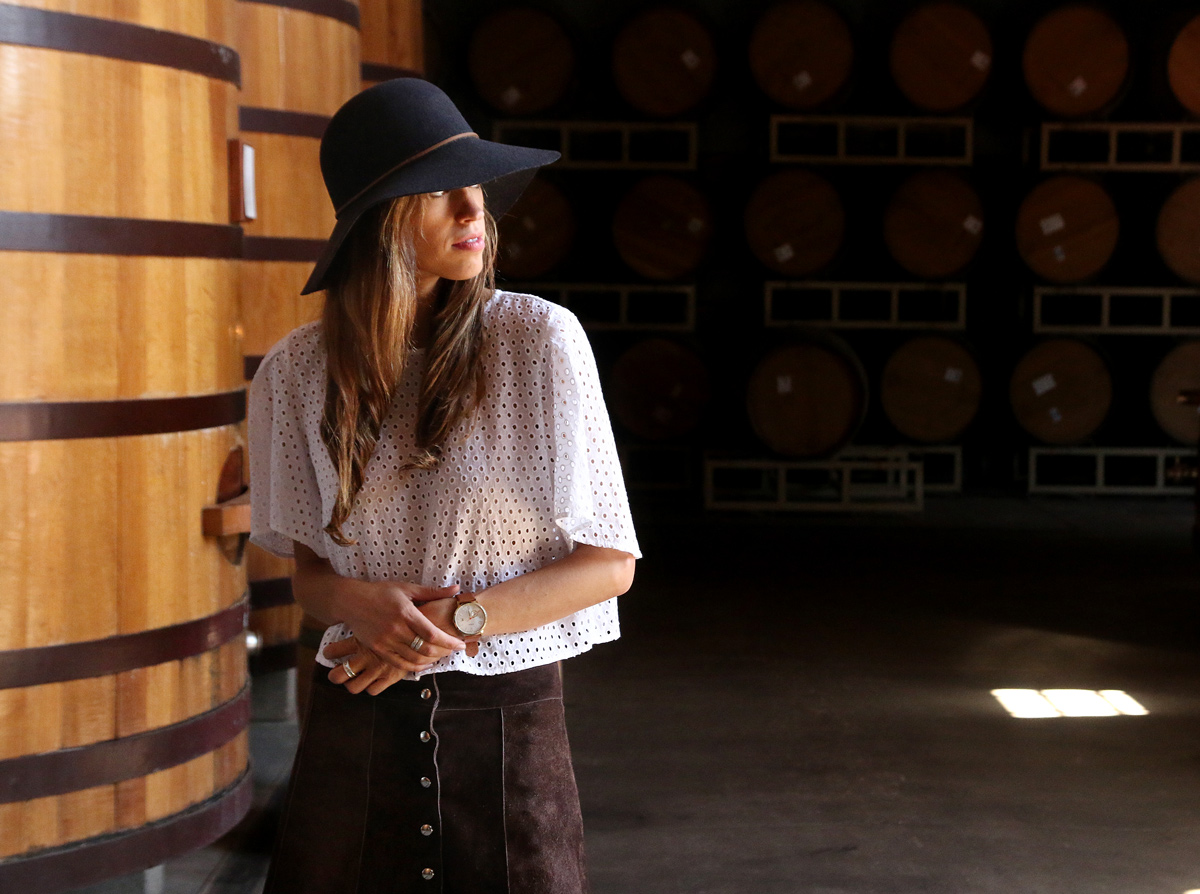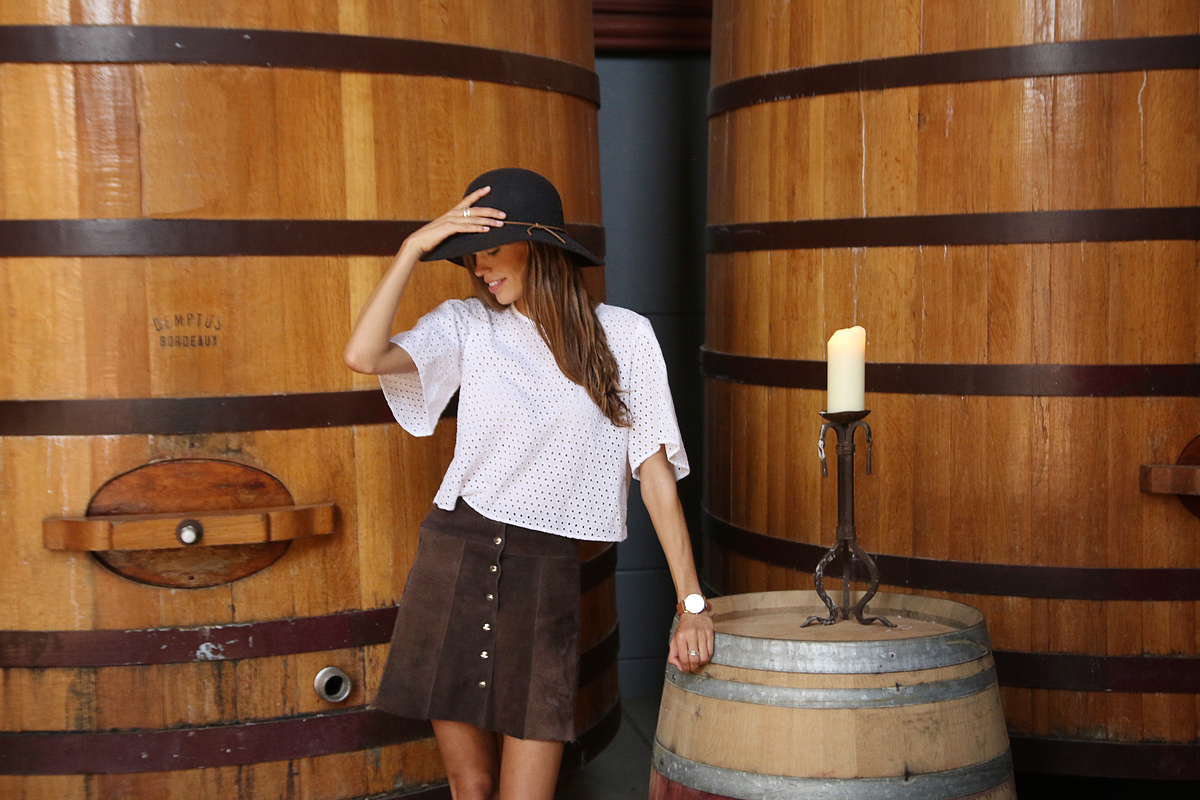 A bit farther up north than I'm used to when wine tasting, but Calistoga is SUCH a gem. From the quaint little old time downtown, to the less crowded wineries, I could definitely stay here for more then a day or two. Since I'm in between jobs, my dad and I decided to take a journey up there last weekend for a cute less than 48 hour relaxaaaaationnnn vacaaaationnnn. 🙌☀️
I had such a good time that I needed to spread the word on the whats what of wine tasting in Calistoga since I feel like it's a bit more untapped than the lower regions of the Carneros Valley. So I've compiled the perfect to-do list to knock a short stay in Calistoga outta the park! 😄😄😄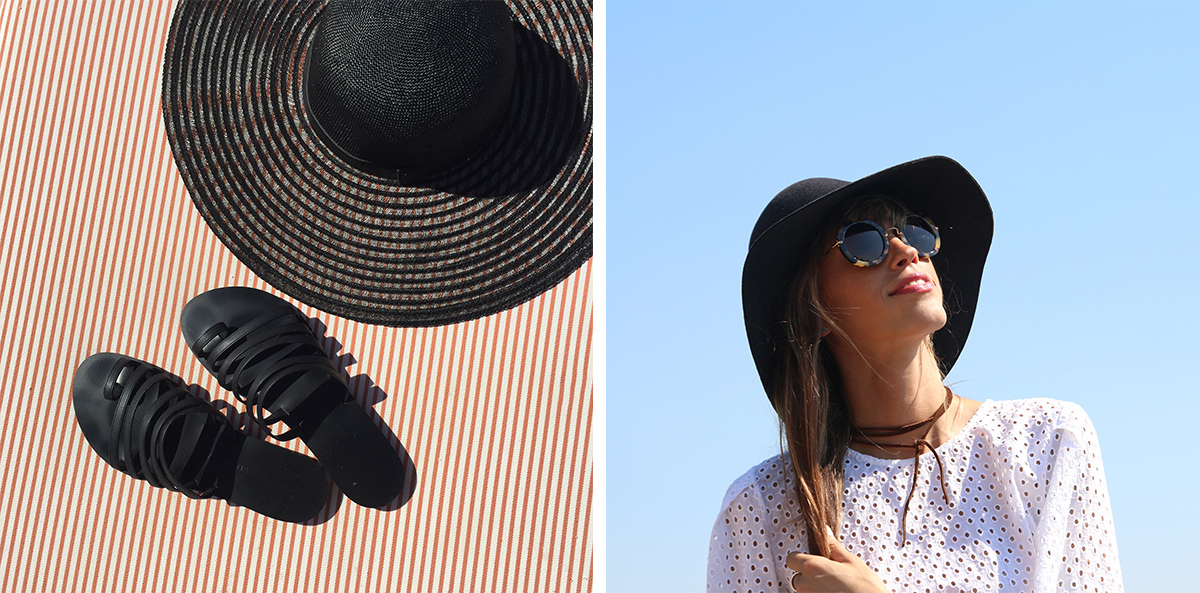 NEED: A Proper Tasting Hat
First things first…. you NEED a proper wine tasting hat. So what does that mean?! Let me tell you…
Idk what it is about Napa and sitting outside, sipping wine with my pinky out that absolutely requires me to wear a floppy or wide brim hat. Like an involuntary body reaction when I get dressed in the morning…honestly, If you remove my wine tasting hat, my whole body vibrates like Operation 😝… this is serious business. But what other way do I feel more FABulous aside the winery or hotel pool than under a sexy shaded brim? NONE! 💁👒
Shop my perfect picks for wine tasting hats (I suppppose they actually serve function too considering Calistoga is the hottest in the valley ☀️):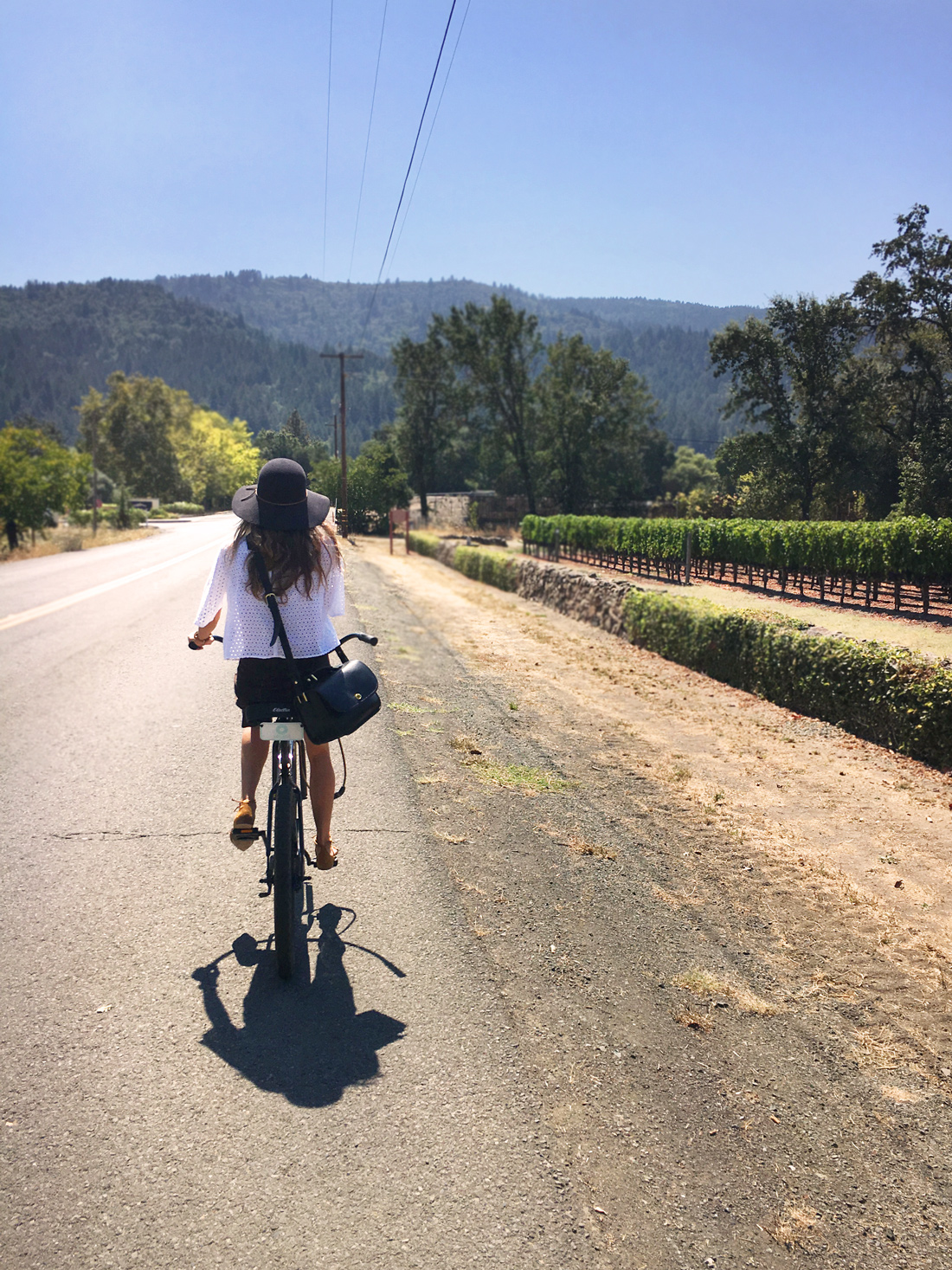 DO: Bike Around
Why waste money on a car service when you can easily nab a bike from the Solage and bike yourself around all day long?! I've stayed at Solage before but this was my first time biking through the wineries and it was heaven! 🙌🚴🍷I couldn't have been happier in👆THAT moment👆 – warm air in my hair, sun beating down on the vineyards as they blow by me… bliss.🌞 It really takes the day to a whole new level of peace of mind, not to mention that bit of exercise to make ya feel better about all that wine. 😁🍷🍷🍷
Start biking/tasting at 11am, end around 2 or 3pm depending and end with Palisades Deli Cafe. The answer to all your problems, this cute little deli in downtown Calistoga brought me back to liiiiiife. The perfect stop on the way back to the hotel for some much needed downtime before dinner in town.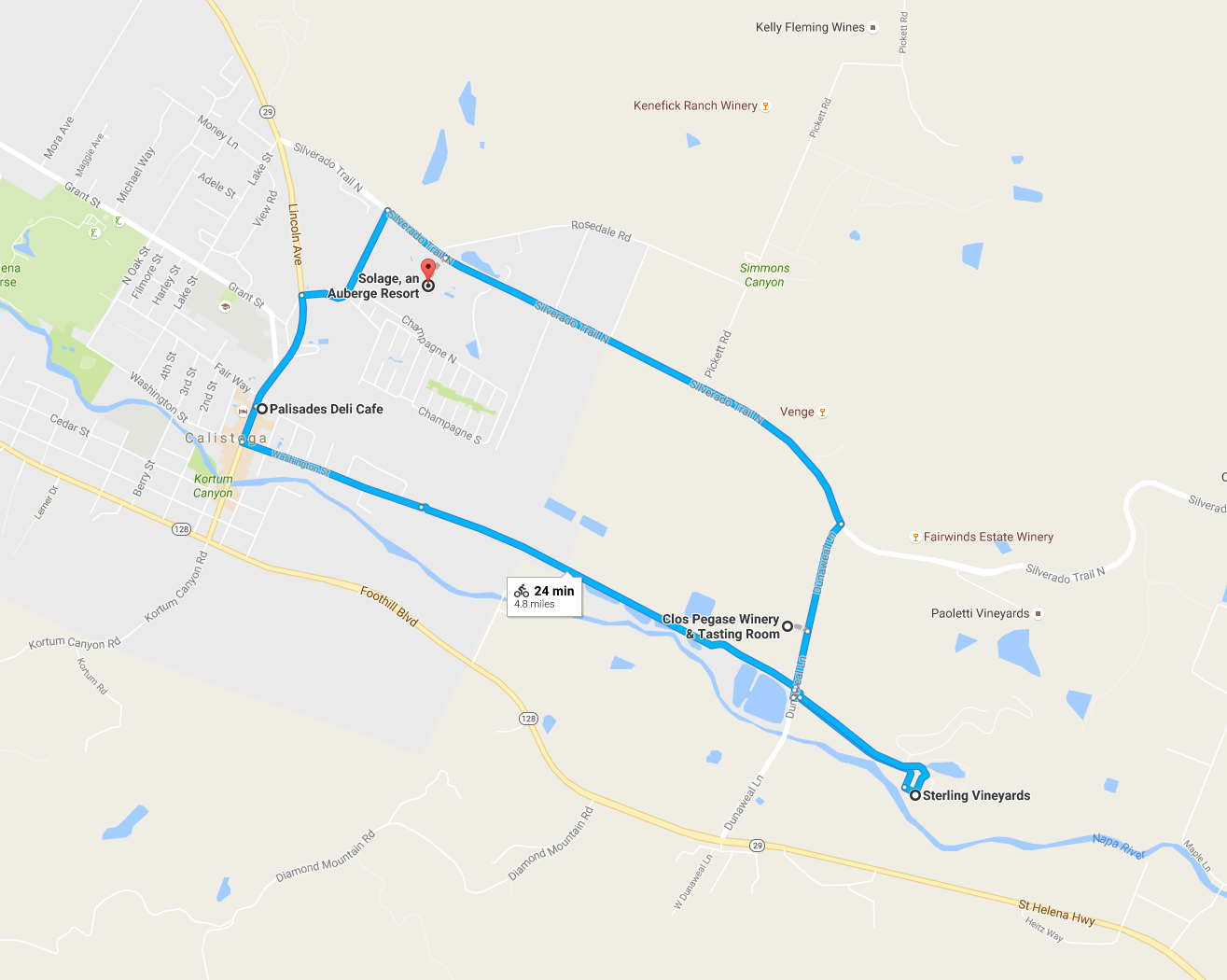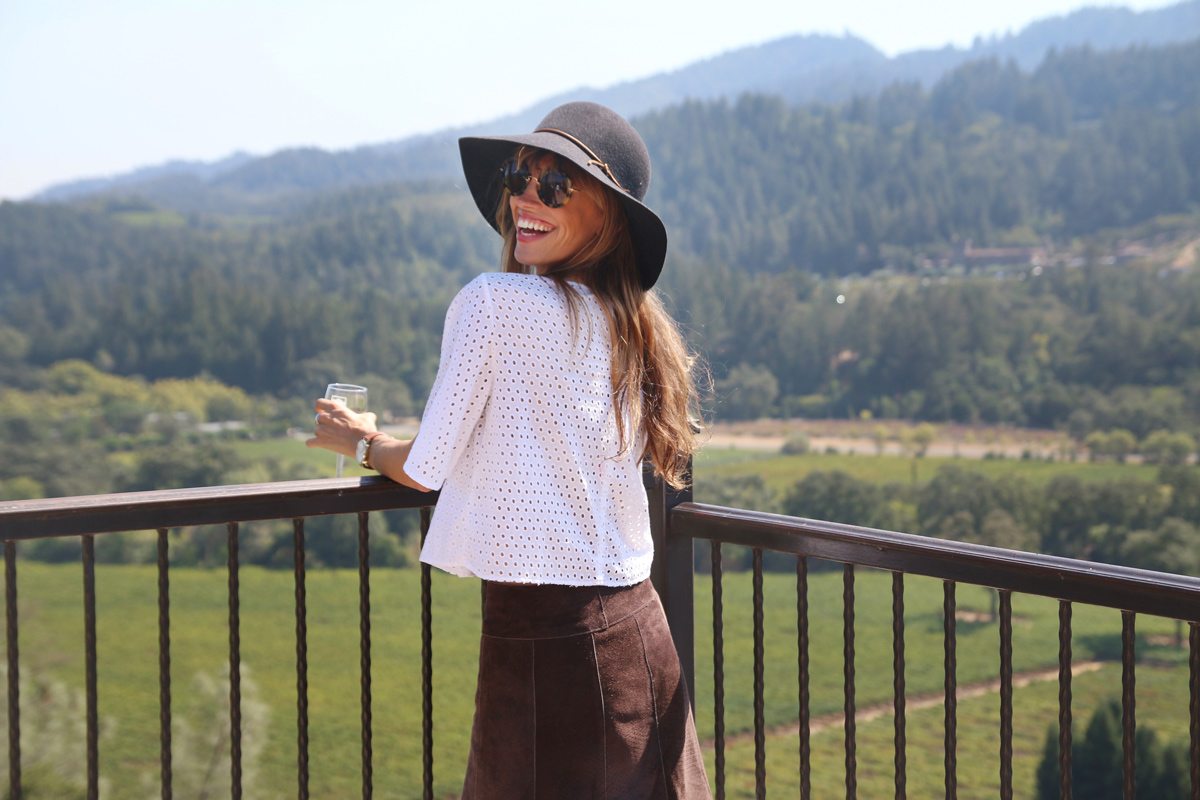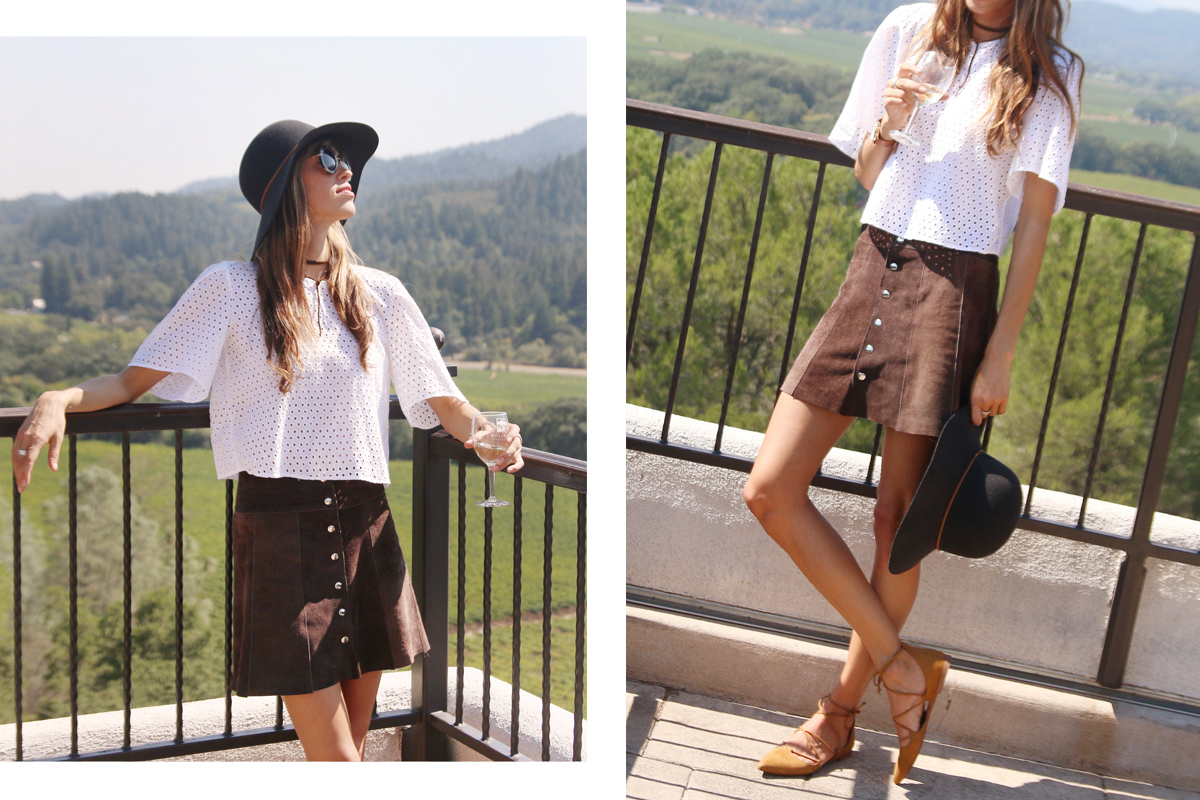 SIP: Sterling Vineyards and Clos Pegase
Right around the corner from Solage, both Clos Pegase and Sterling Vineyards are some of the most beautiful wineries in the valley. Architecturally, Clos Pegase is one of the best I've been to, very aesthetically pleasing and most defffff photo worthy (🔙 most important?). 😉 And well….Sterling on the other hand, you take a GONDOLA up to the winery, giving you the BEST view of the Carneros Valley that I only dreamt of! 🏞💃
We just went to 2 wineries so as to not have one of those "sloshy days"😜 but if you're on the wine train and don't wanna get off then weave in Fairwinds Estate Winery and Paoletti Vineyards (supa close, see on map 🔝) to get a buzz going before you hit these two beauties.👌🍷👌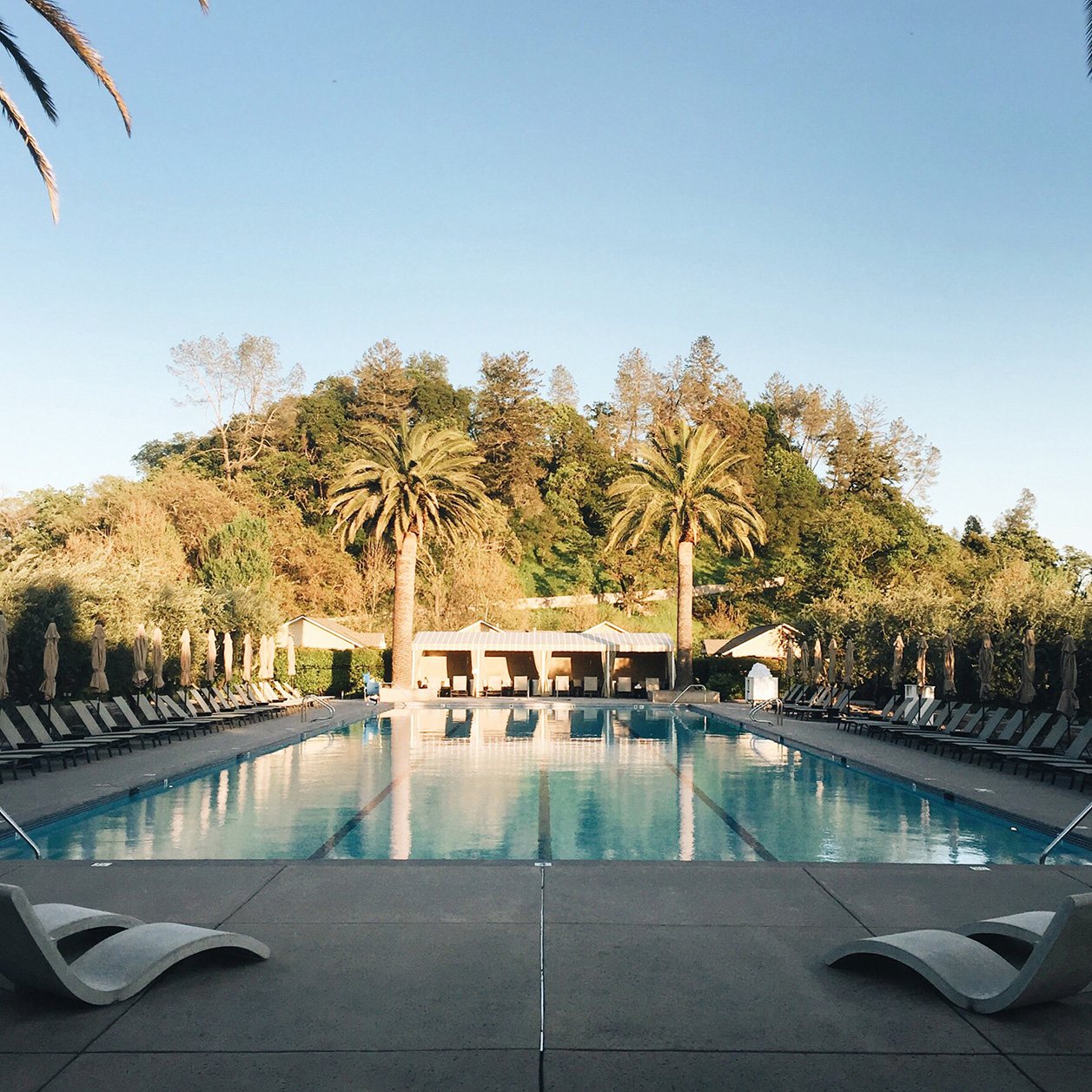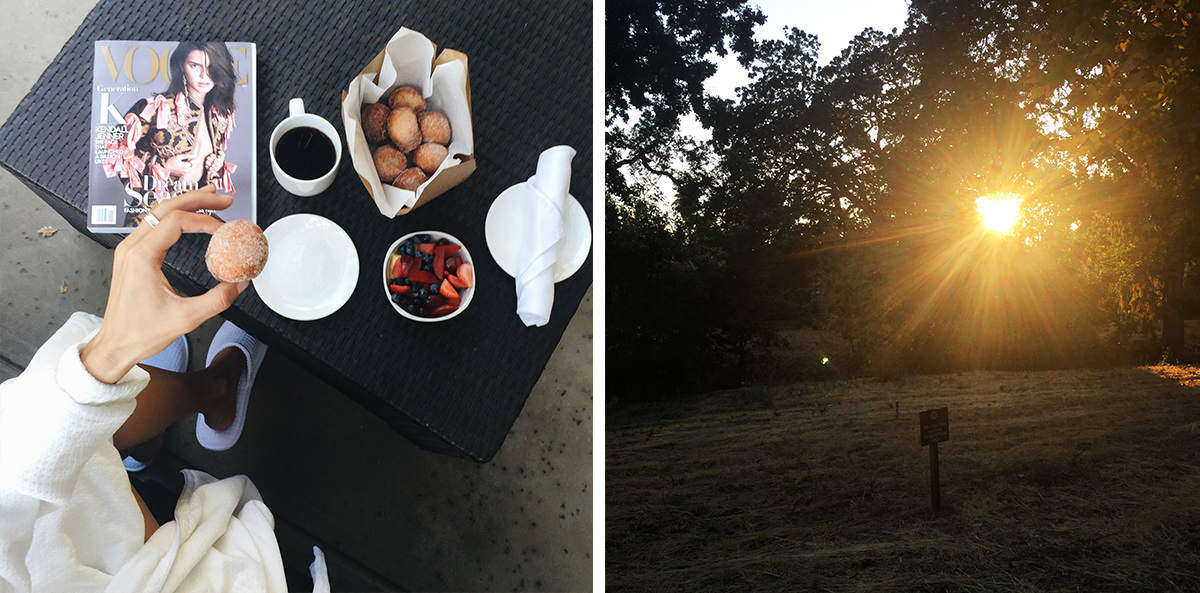 STAY: Solage Calistoga
Stay at Solage and your day will begin with the softest fluffy donut you've ever had and the perfect California sunset moment.🍩😋🌅 Each room is set up as it's own little cottage and comes WITH bikes! (problem solved, hurray! 🚴😃). They are known for their extensive spa offerings but I usually spend most my day out and about… That's not to say a little massage didn't sneak it's way into my day agenda hehe,😏 'twas the best way to wake up before hittin' the wineries. 😊
(Not pictured, but) The town of Calistoga is super precious and a bit frozen in time. If you're staying at the Solage and biking around make sure to end your day with dinner at Sam's Social Club (not one thing on the menu I didn't drool over and sexy fire pit ambiance) or Calistoga Inn's Restaurant & Brewery (live music on weekends and great friendly ambiance).✨🍽✨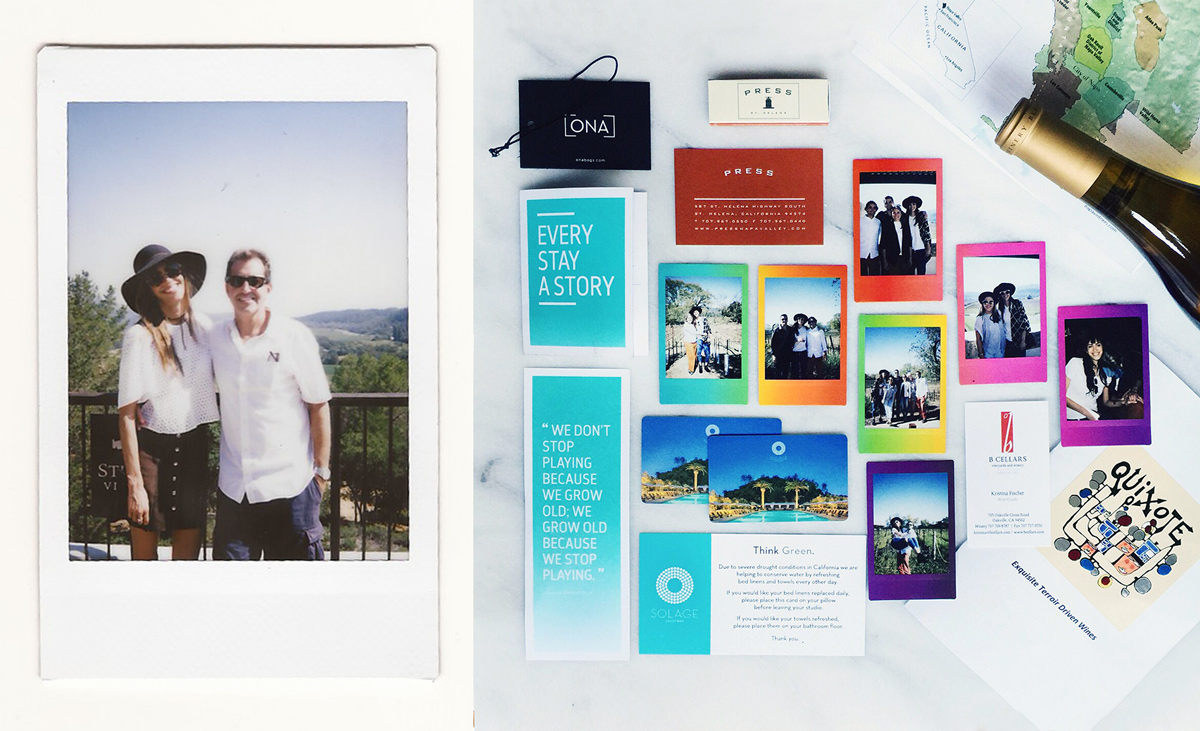 NEED: A Polaroid Camera
Lastly, I never forget to bring a polaroid camera wine tasting.👍📸😄  Not only are they the perfect way to have some tipsy laughs along the journey😜, but also are the perfect souvenir for each group member to remember the day (and trust…people are always grateful when you had them a fun polaroid 💕🤗)! Plus, they easily fit into a purse or backpack with all your other "necessities" (especially the Instax Mini 8 Camera) so no excuses!
Pick your poison of polaroid cameras (the appropriate film is next to it's rightful camera match):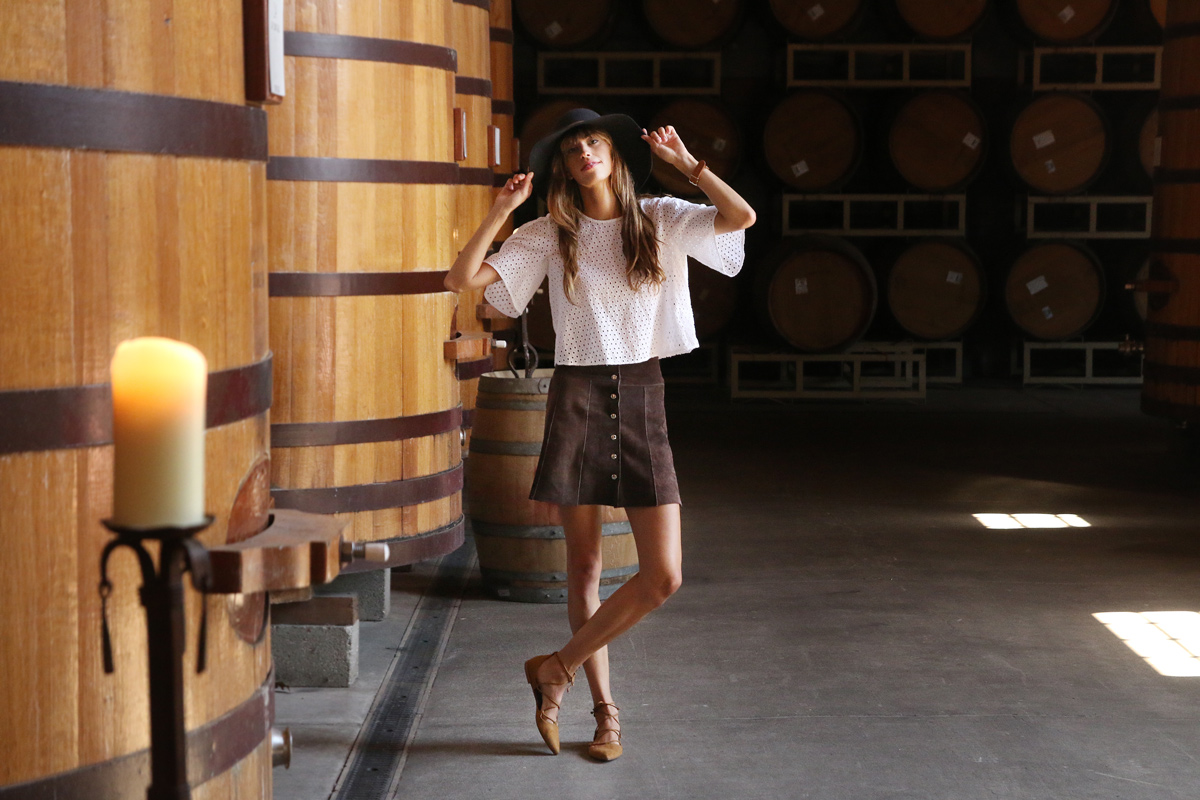 Pantones of the Post

Lastly, my outfit… 👒👗👡 Feeling glamorous but comfortable, not too fancy but fancy enough, not to hot all day or too cold at night (like this eyelet shirt, breezy but still keeps my shoulders warm/covered)…. all of that is quite the task! I usually try and strike a balance between California chic and hipster styles…I find it gives me the best combo and feeling no matter what winery I'm heading to in the valley.
Shop my wine tasting outfit below:
---
Wearing // Shoes: Zara (similar: here, here, here) / Skirt: 70s vintage from Eden & Eden (similar: here, here, here) / Shirt: Zara (similar: here, here, here) / Sunglasses: Miu Miu via Shop Ditto / Hat: Rag & Bone / Necklace: Forever21 / Watch: Fossil //
Colors (left to right) // Pantone 644C / Pantone 7457U/ Pantone 432C / Pantone 7756C / Pantone 721C  //