Madonna, Madonna ohhhhh Madonna. Where do I begin with you?! 🙌🙌🙌🙌  My queen, my  god, my religion, my idol, my everything ….(🔙  what am I obsessed or something??!😬)
YES. 📢
And just like a true fan, I've read her 349 page biography and hunted down her 90s Sex Book on eBay. But one thing has always been missing….
I've been searching high and low for the perfect Madonna tee. To be completely honest, I wish it had come from a super cool edgy thrift store in NYC and not Nasty Gal, but hey…I'll take it!! 😆 
What IS it about Madonna though…her badass style, the fact that she was THE OG #Girlboss, feminist, ballet trained, fuck it to the man tendencies? Maybe you're not as obsessed as I am but if anything I hope you can agree with me on her girlbossyness and give her that same R E S P E C T. 👊💥
⚡️ Shop this the look, be a boss⚡️
Need more convincing before repping her tee? Check out the playlist at the bottom and TELL ME you never shimmied once✨🎵 🎶😎  Oh hell, maybe I should just go play with my Madonna Scrapbook (😒 yes… I have that too 🙄🙄).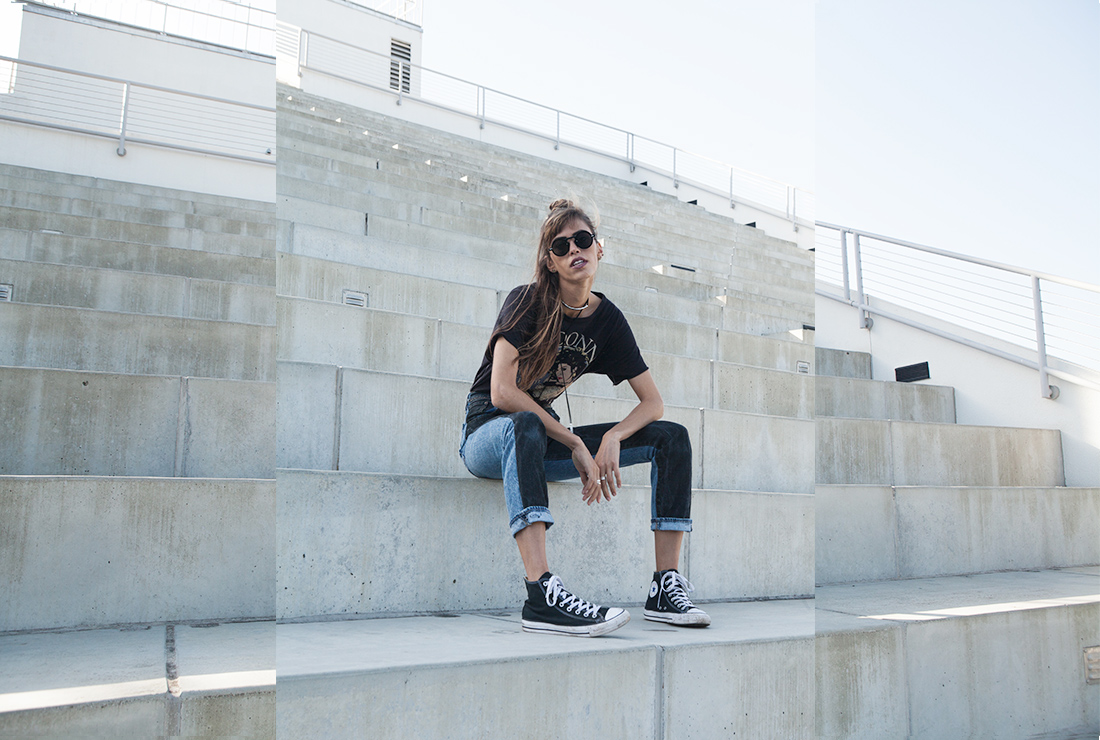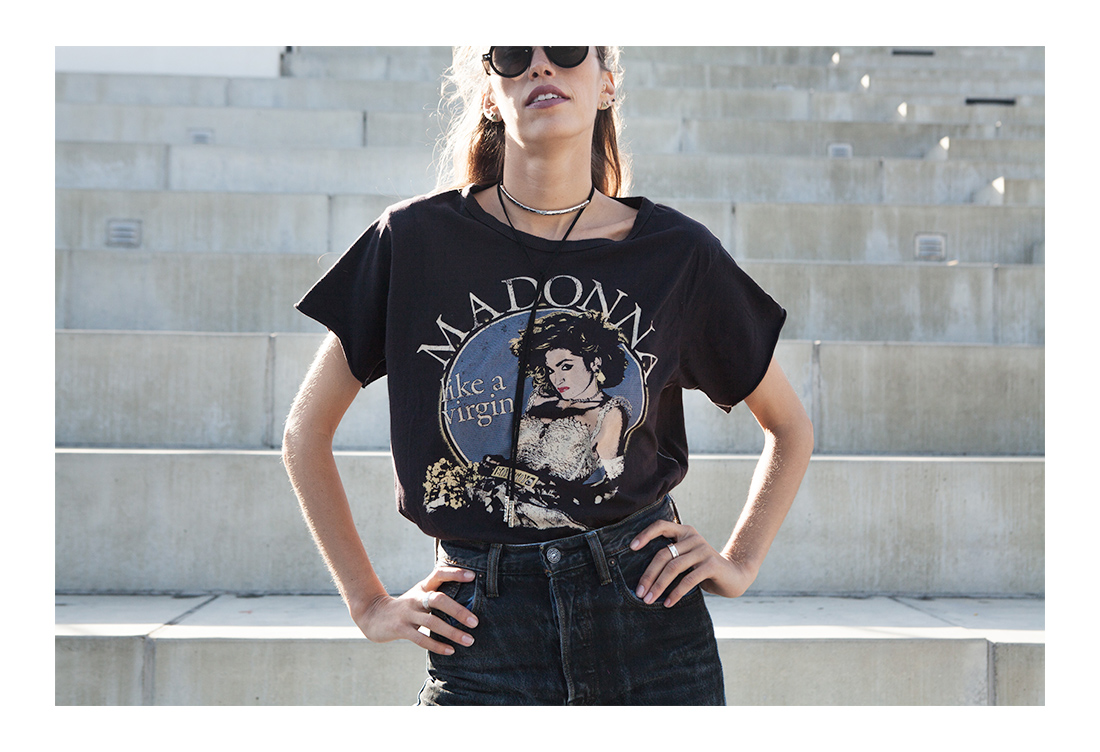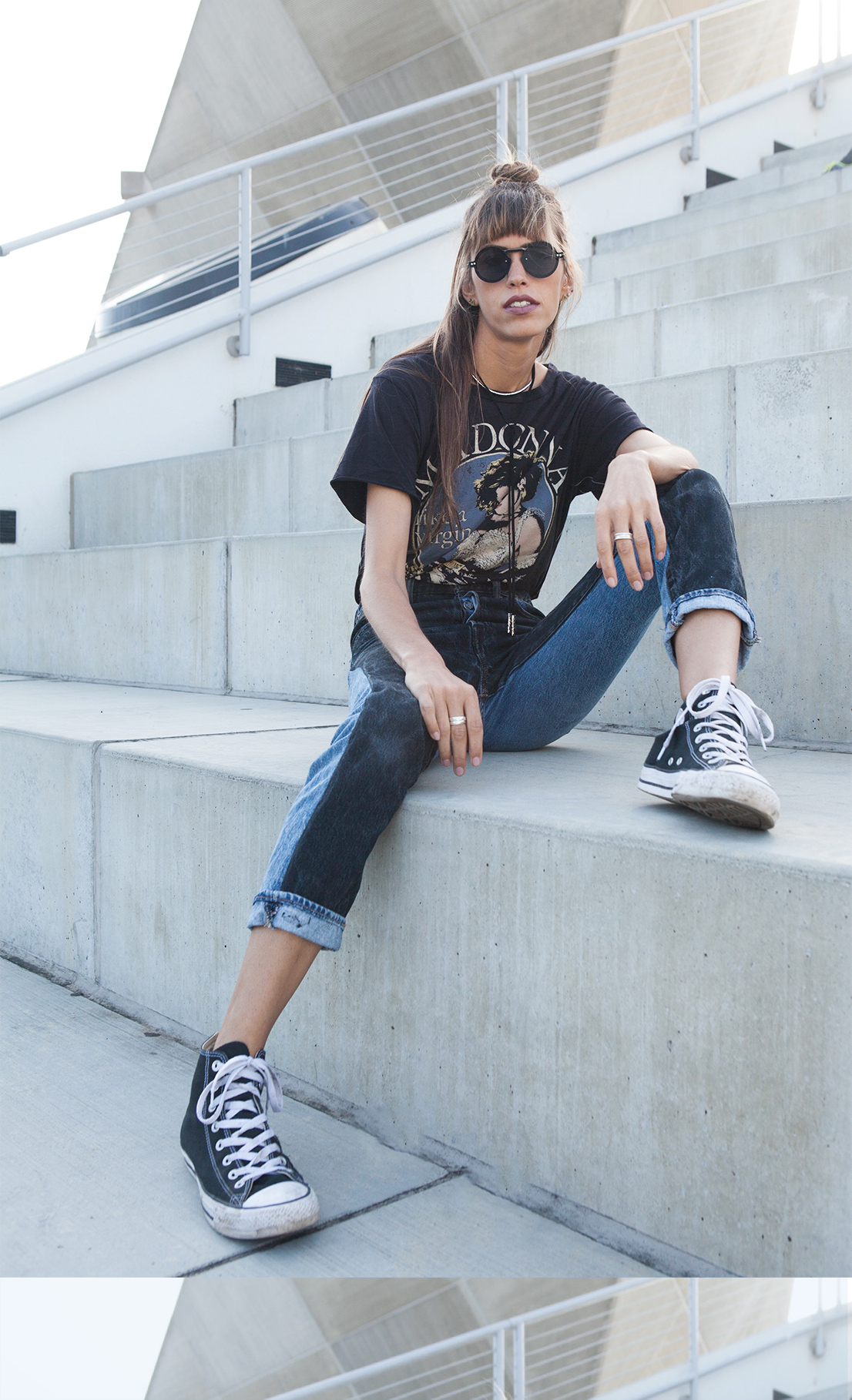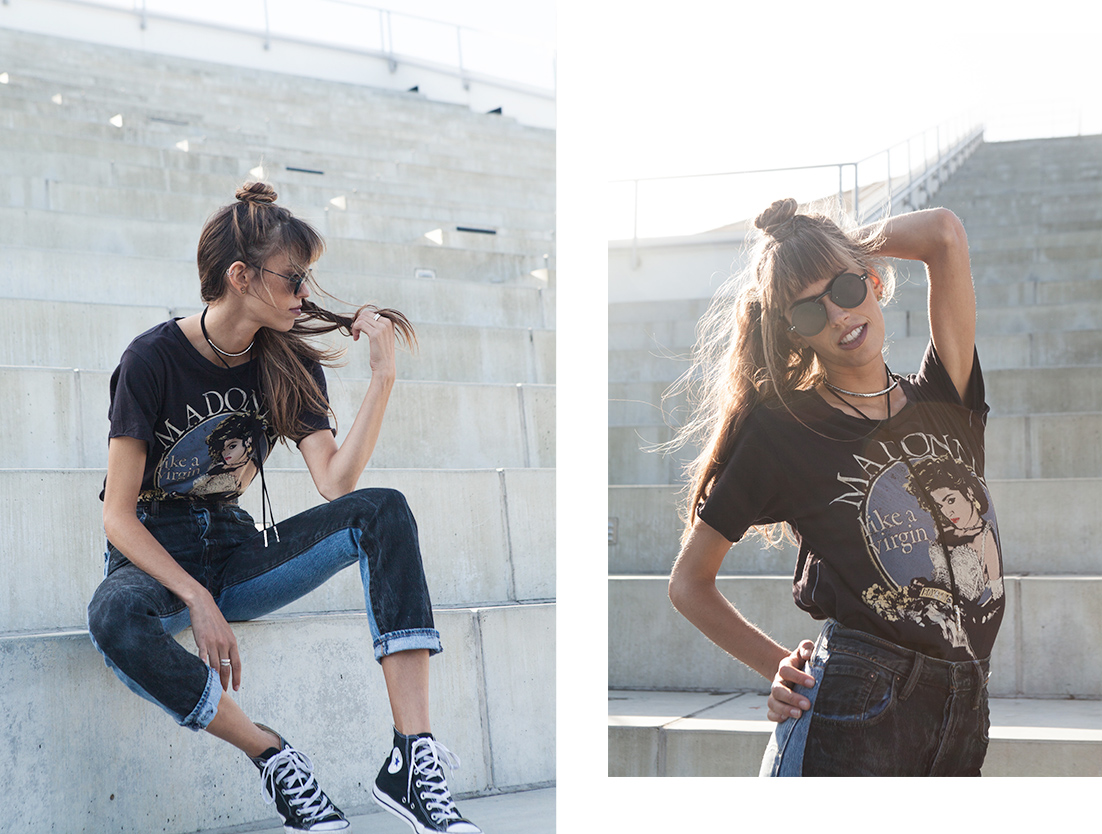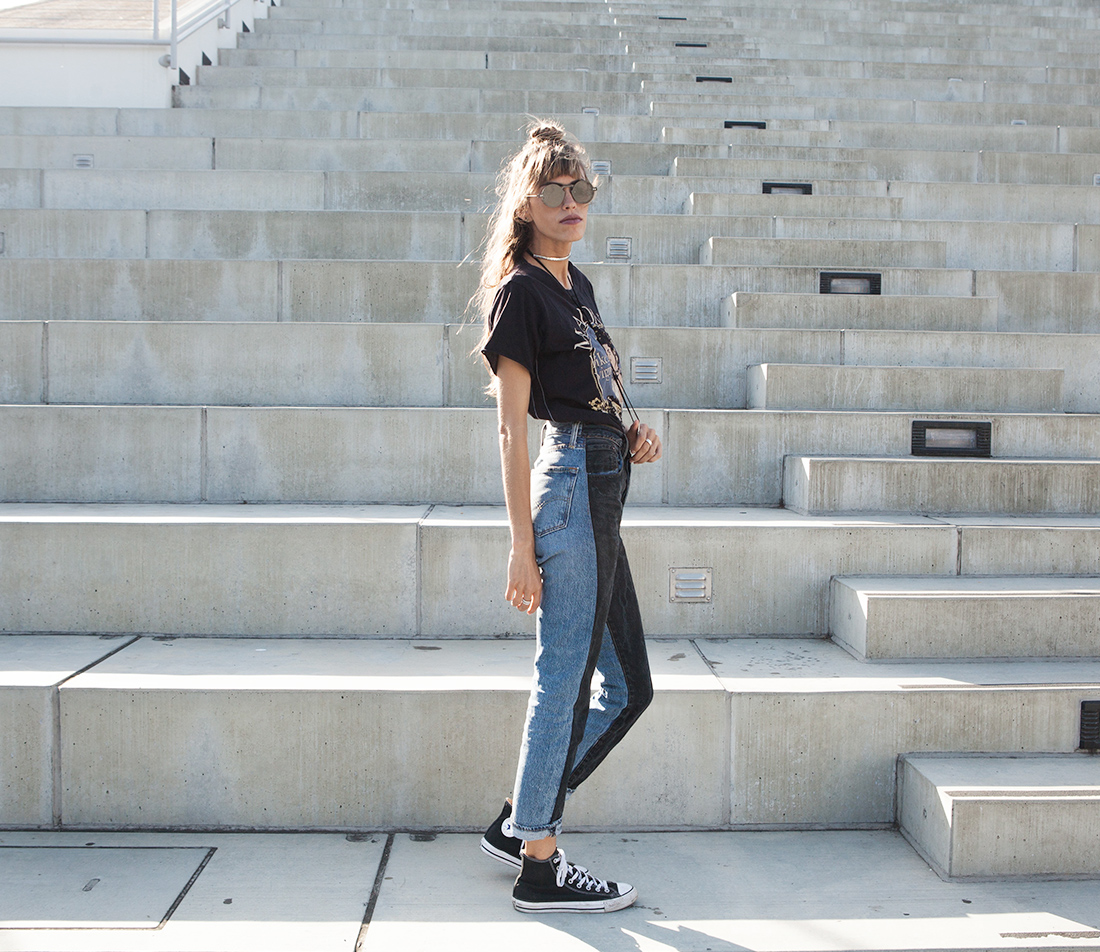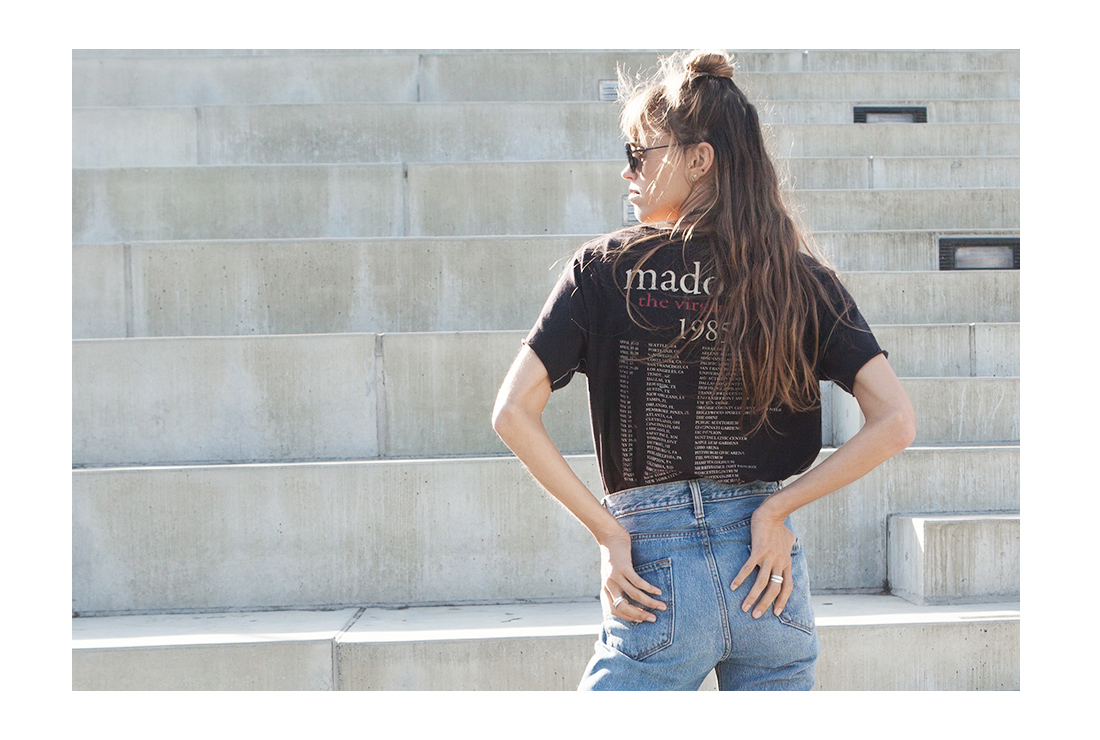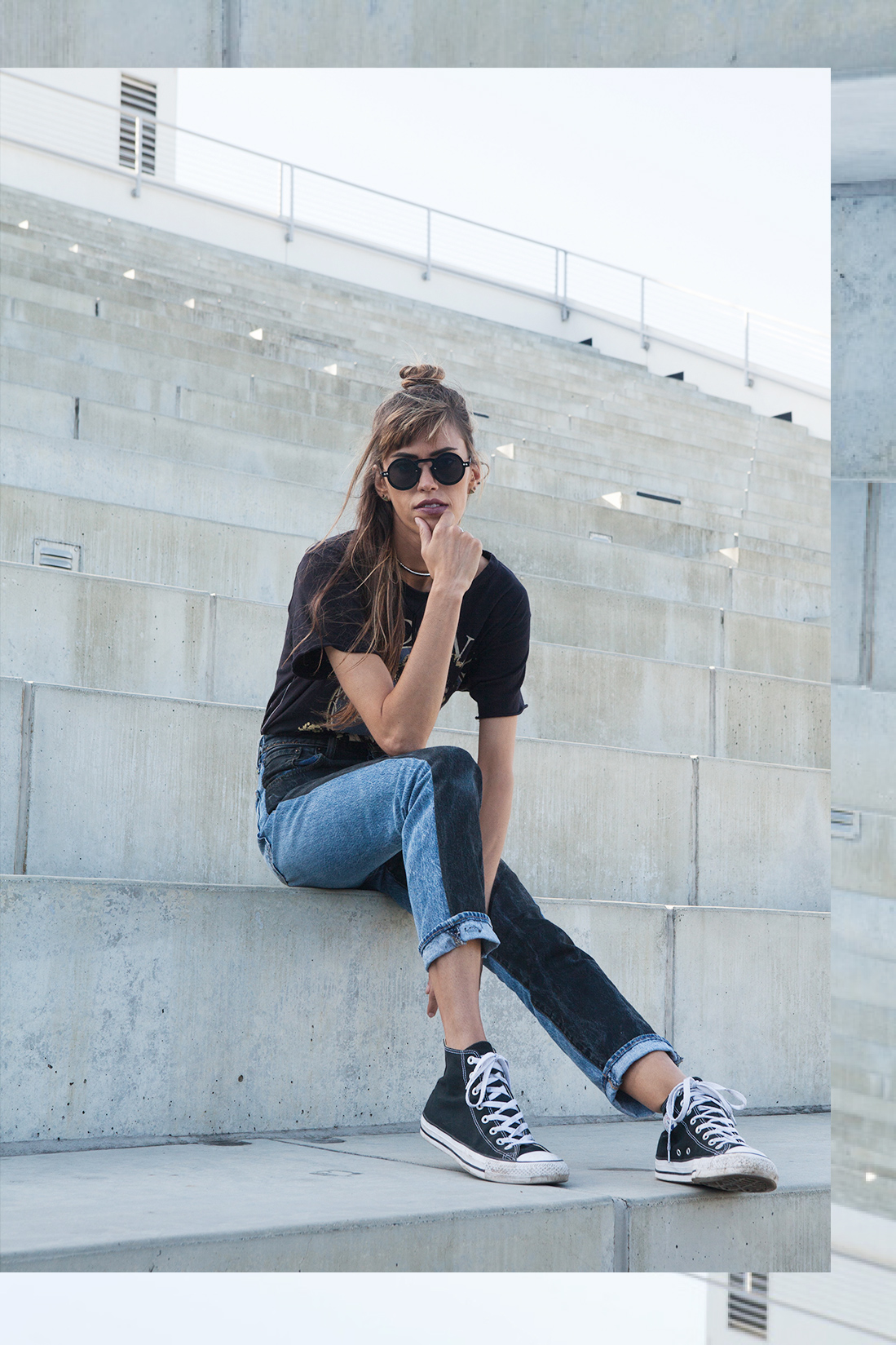 Pantones of the Post

---
Wearing // Shoes: Converse / Jeans: After Party by Nasty Gal / Shirt: Nasty Gal / Choker: Forever21 (similar: here, here) / Sunglasses: Spitfire //
Colors (left to right) // Pantone Neutral Black C / Pantone 648U / Pantone 649U / Pantone 7544U / Pantone 412C //
Photography // Sofola Mai //