So the countdown begins! Well, not quite at the 10 seconds to midnight BUT my countdown for end of year goals, deadlines, and most importantly a new years outfit is most definitely here. 💯
Yayyayyyy – It's almost New Years Eve! And I found the perfect outfit literally all at Topshop. Gotta love a one-stop-shop for outfit selection, making this busy AF time of year just a lil bit easier! 🙏😴😁😁
I've never been typical when it comes to style, so when I set out on my hunt for the perfect 'fit I knew I didn't want to just grab some festive dress and be done with it. *Enter this metallic crop top, metallic plisse pants and matching shoes*  SCORE!  ✔️✔️✔️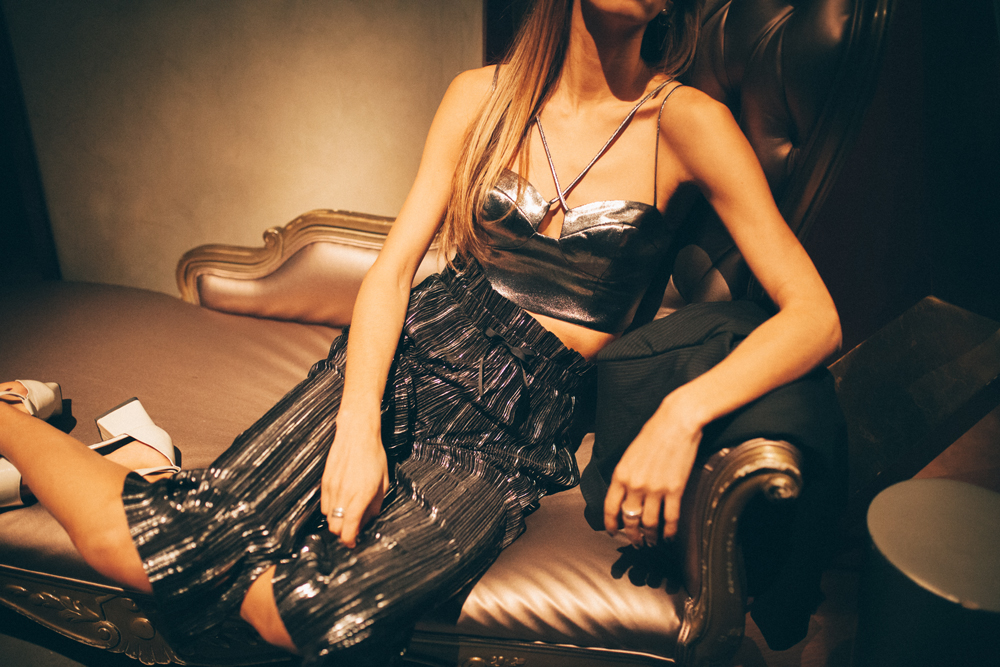 Now all I need is the perfect NYE night to accompany it…. If I had to make it up? 
Step 1: Grab a stand-out look, just the right amount of sexy + fun + comfortable (like these low heeled shoes). It's going to be a longggg night!! 🙃👍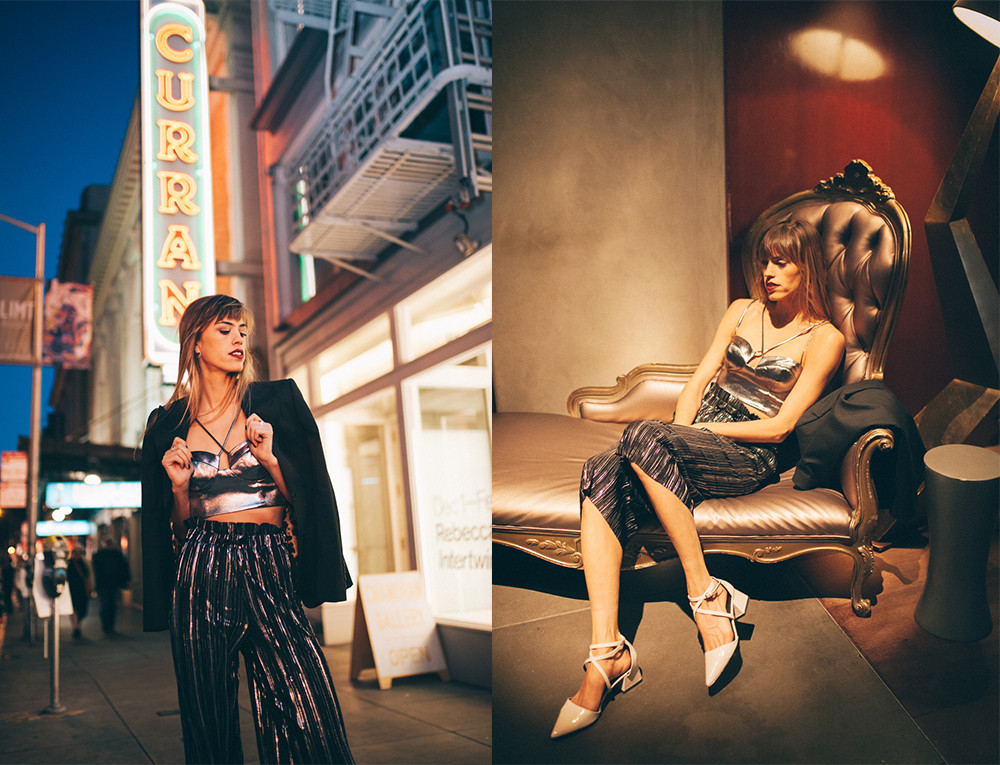 Step 2: Ditch my car for the evening (driving? nonsense). 🚫🚙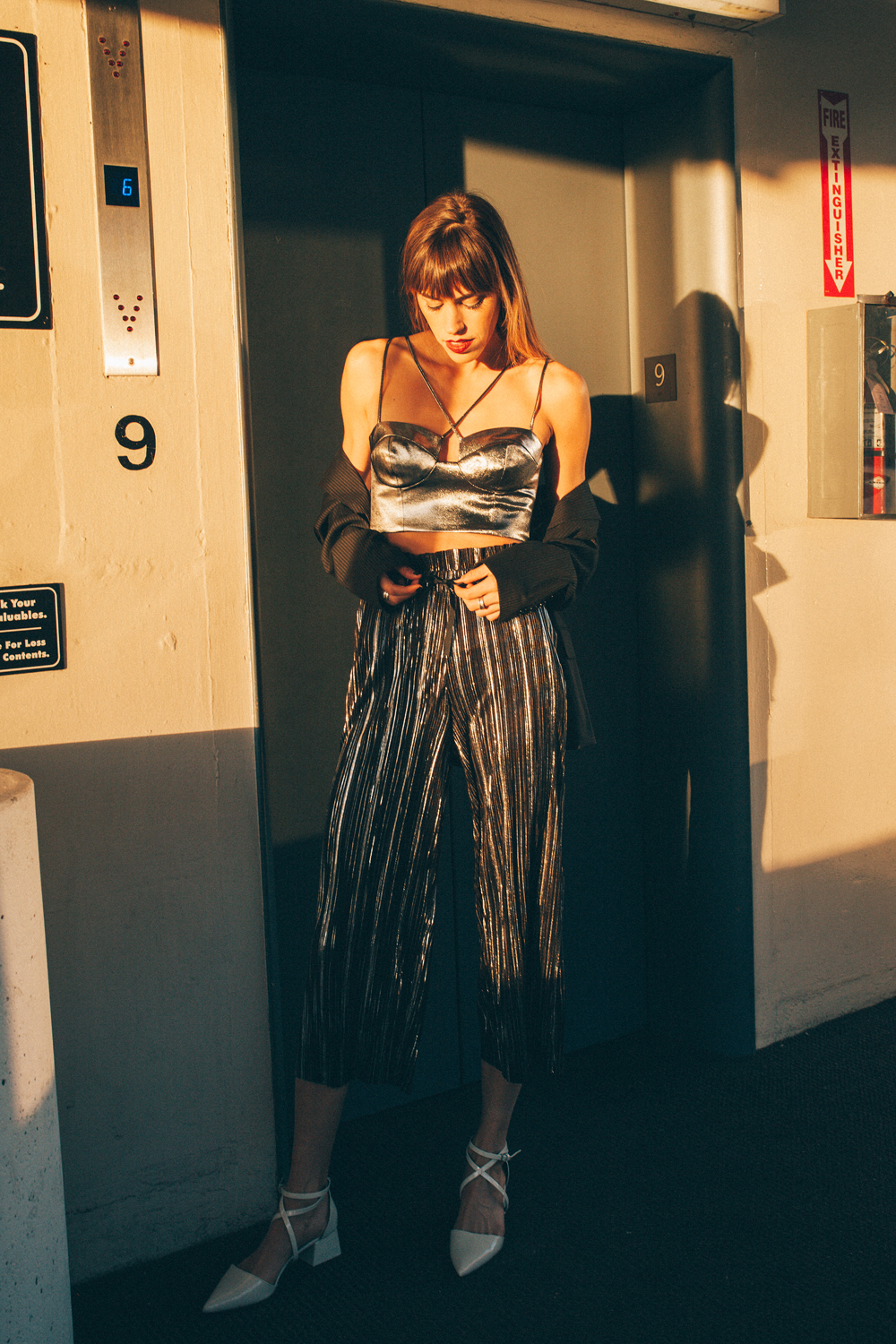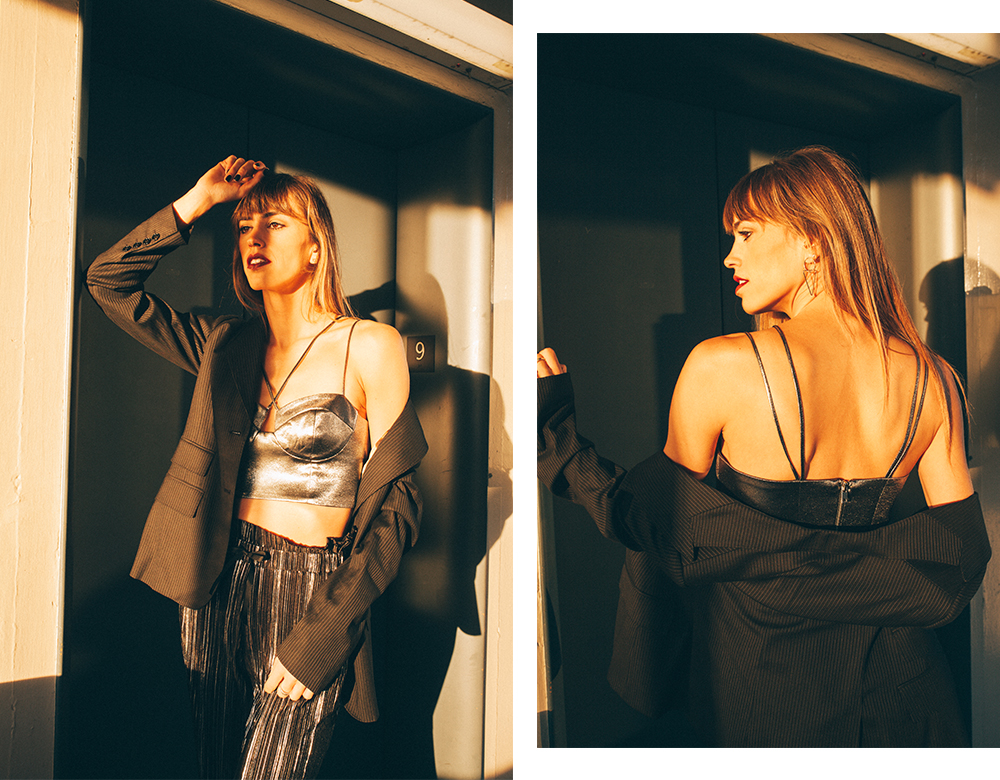 Step 3: Head downtown. I gotta be around an area with lots of lights!! I get so exhilarated and inspired by city lights, both neon signage and the city scape – they're just so festive! ⭐️ 🌟⭐️ 🌟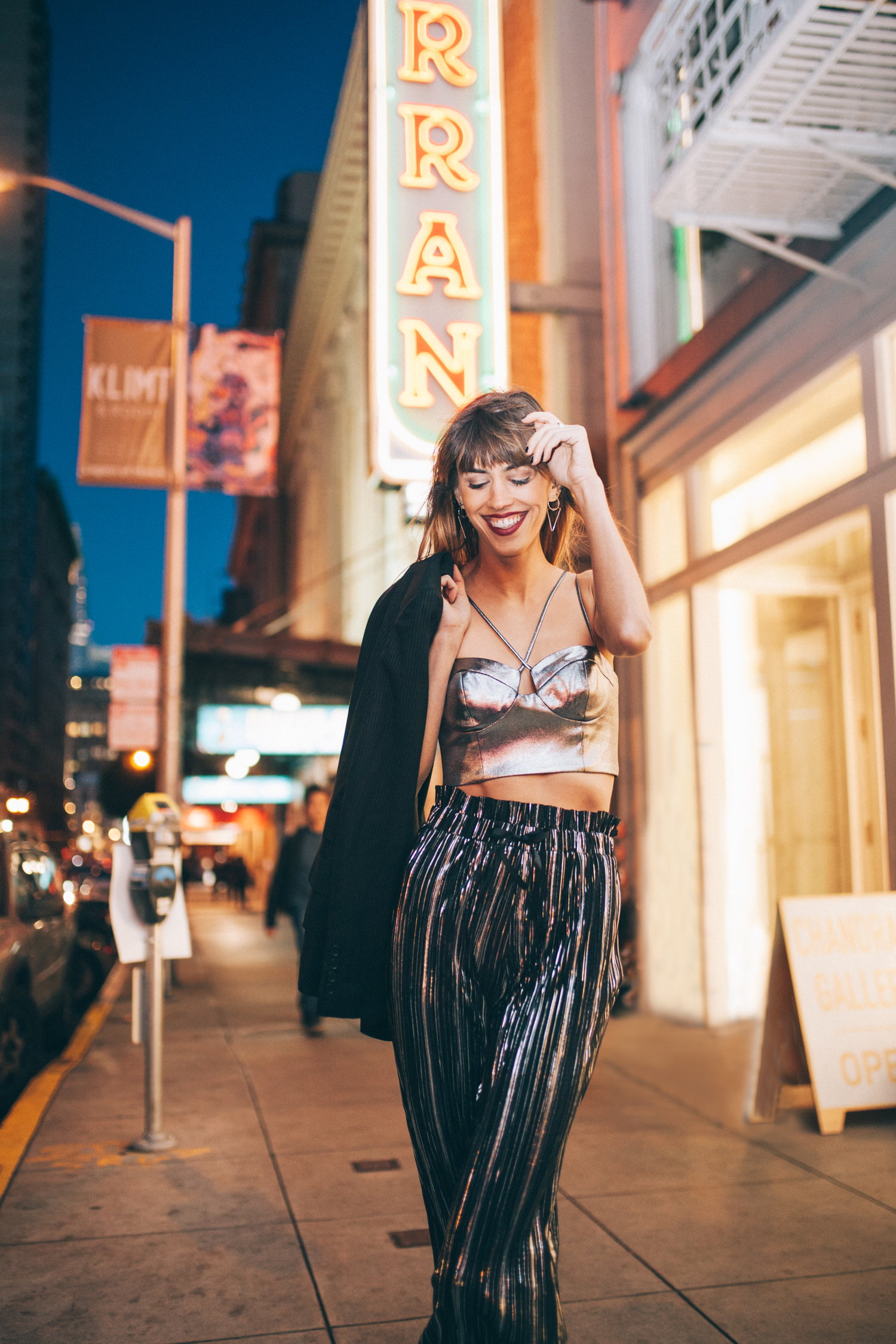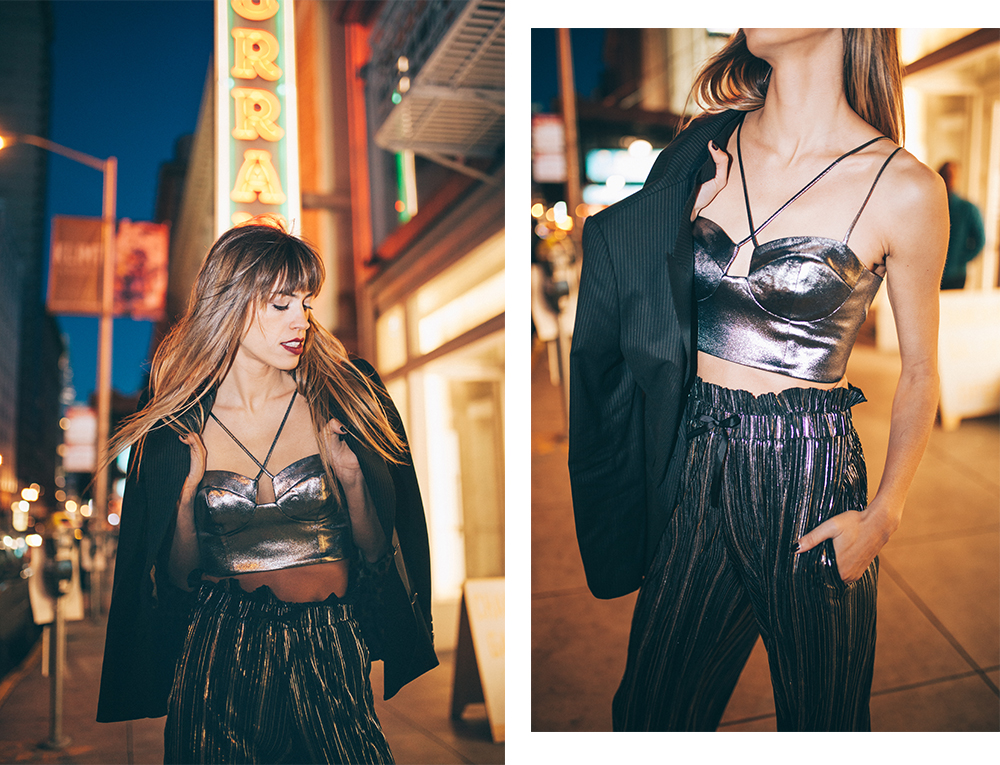 Step 4: Find a swanky hotel to get some drinks and kick off the night. I decided to make my champagne a bit more "heavy duty" if you know what I mean 😉👉 A.K.A. French 75 is the way to go. 🥂🍋🍸👌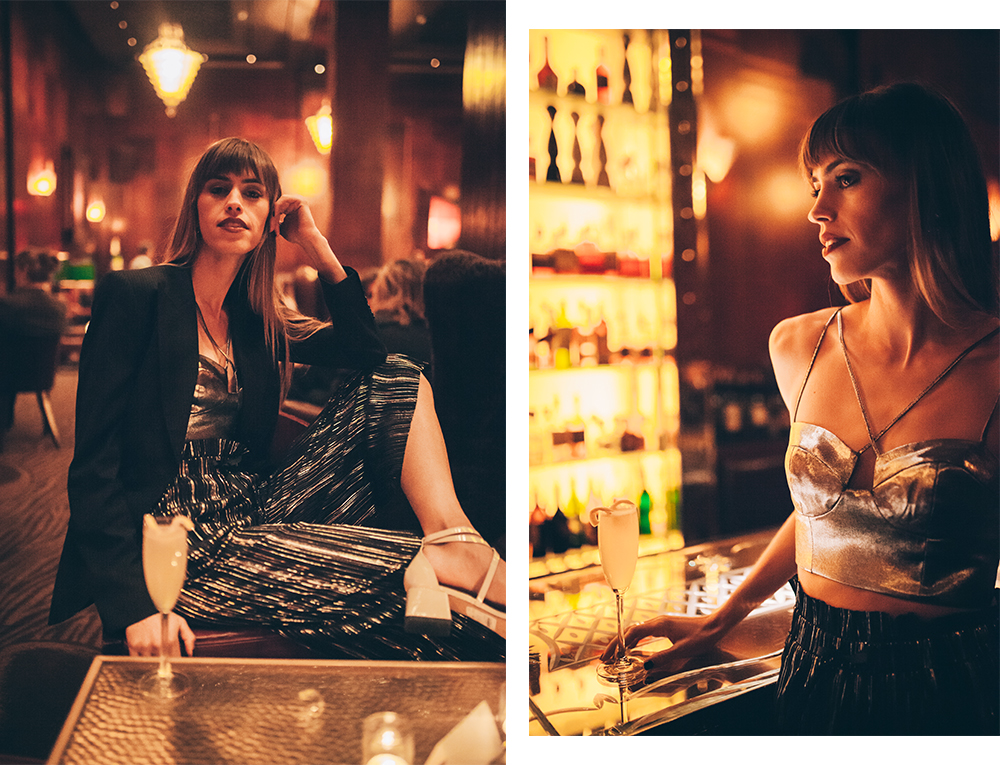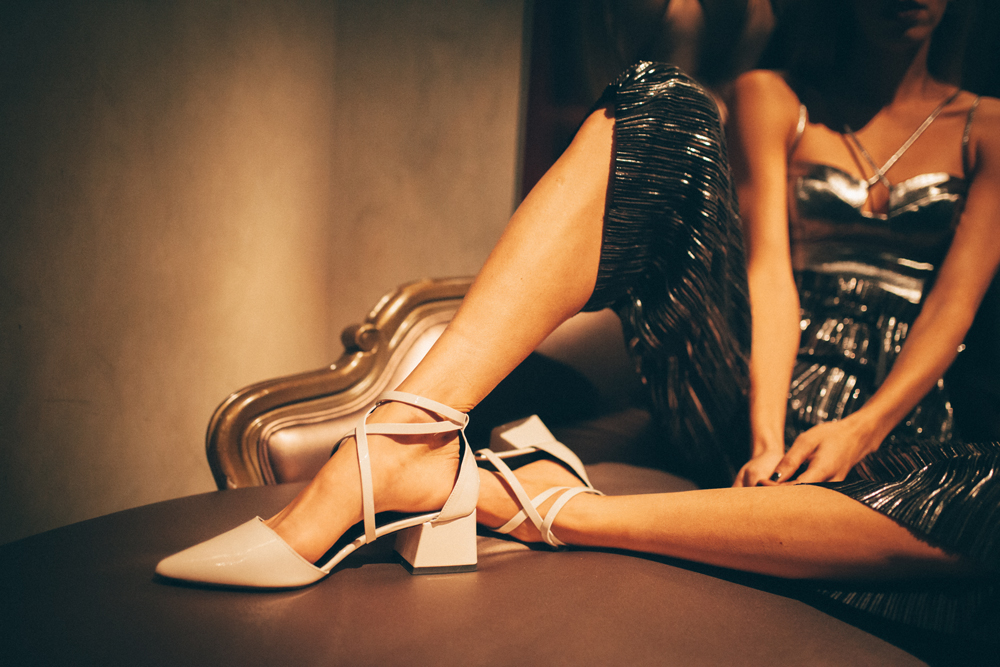 Step 5: Find a dance floor and shake it, shake, shake it. Shake it, shake, shake it. (not pictured — such a wreck). 🤦‍♀️🤦‍♀️
Step 6: Stay out until sunrise. Life may currently be a mess 🤷‍♀️, but it's a new year, I can just start over now right? As long as I'm still dancing, the fun continues. 💃✨💃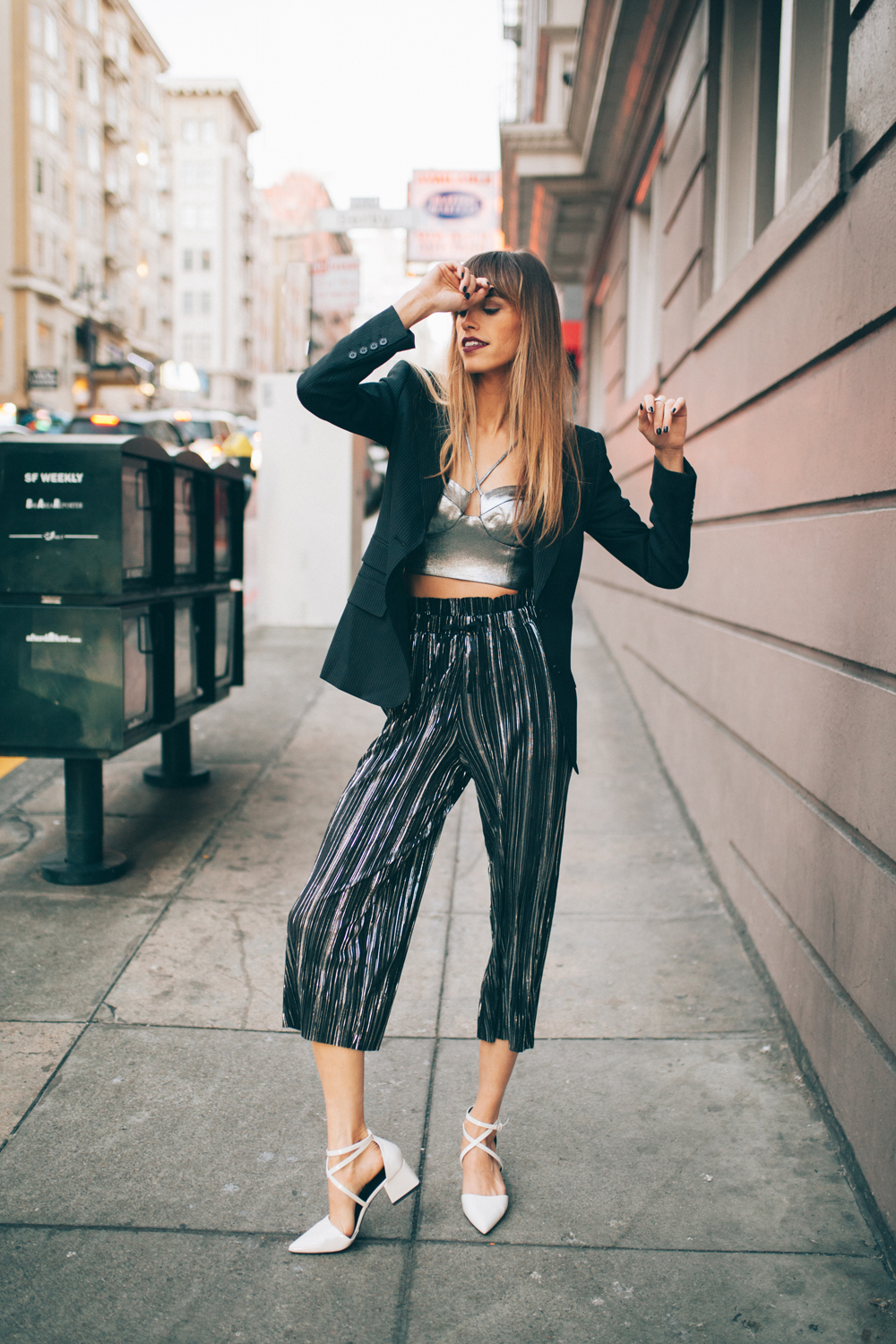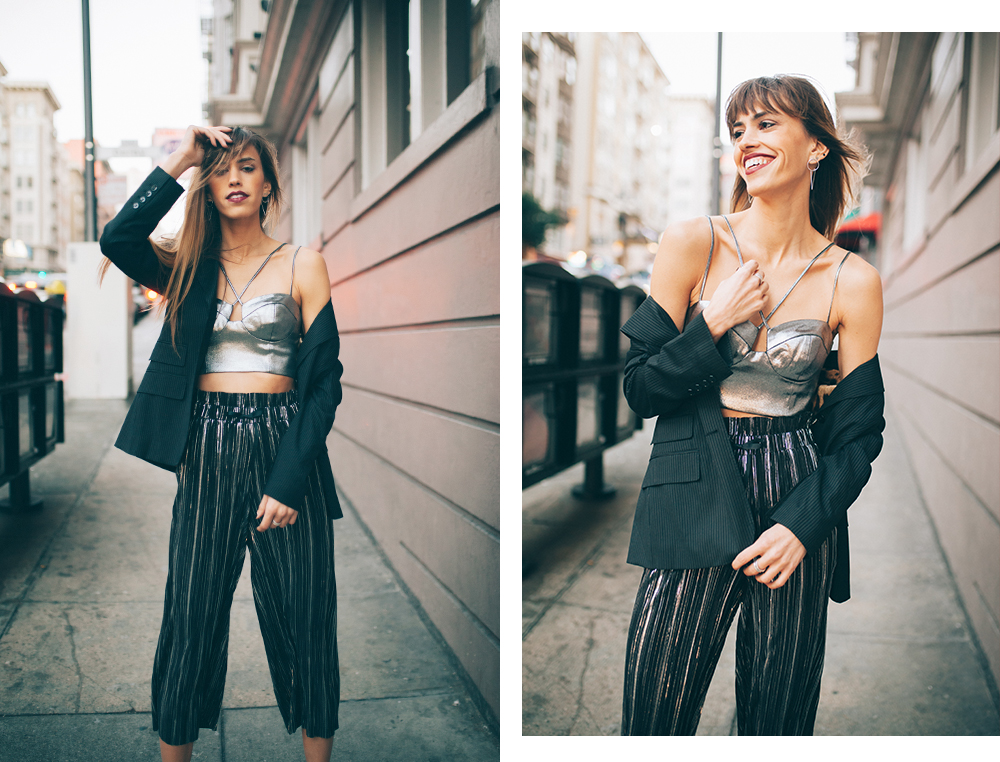 2017. MISSION ACCOMPLISHED. 
Shop my entire NYE look here – https://go2b.uy/@chasingkendall/0
Get Topshop coupons here – https://stylinity.com/coupons/@topshop/@chasingkendall
Special thanks to Stylinity and Topshop for this collab.
Photography by: Barbara Jayy