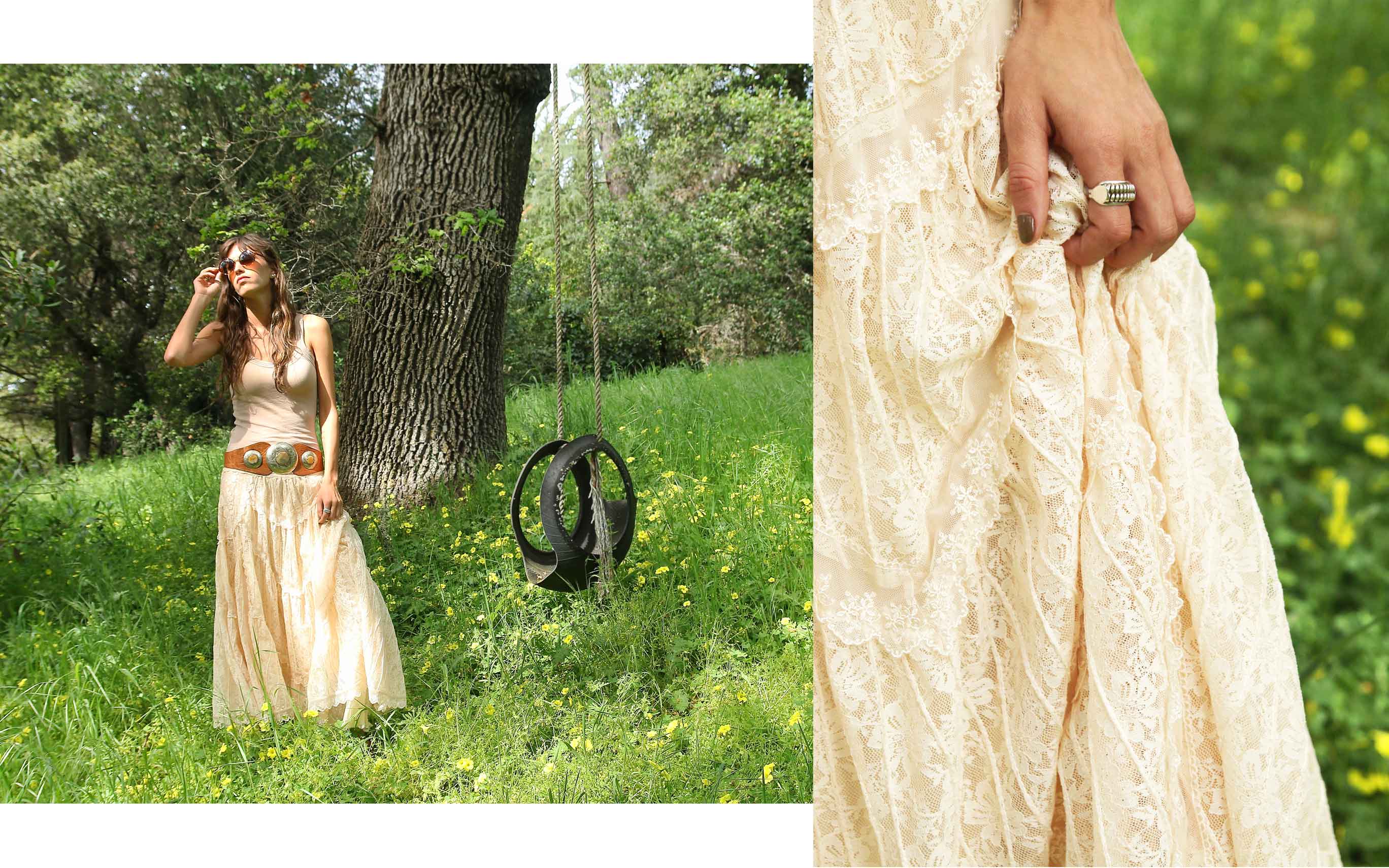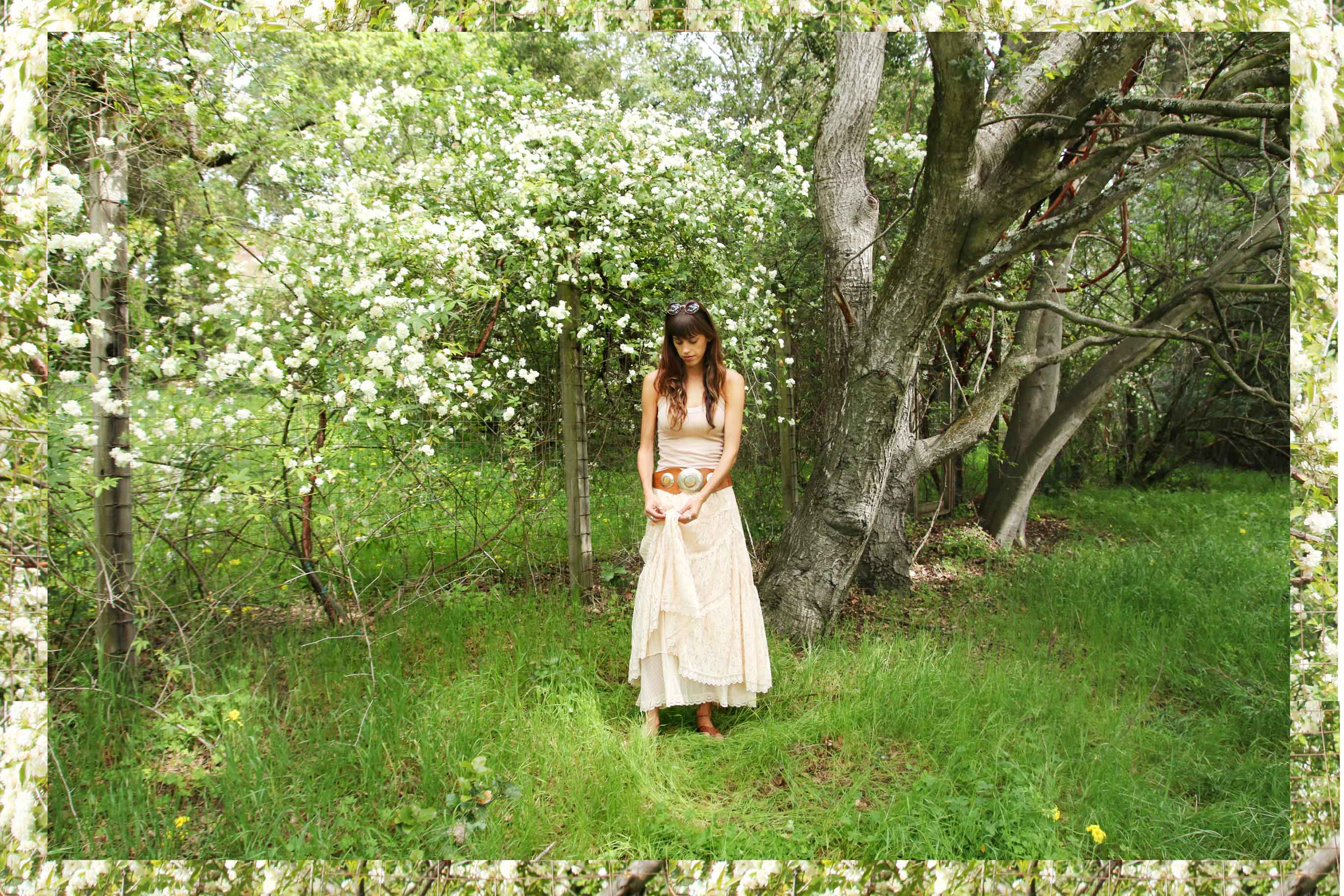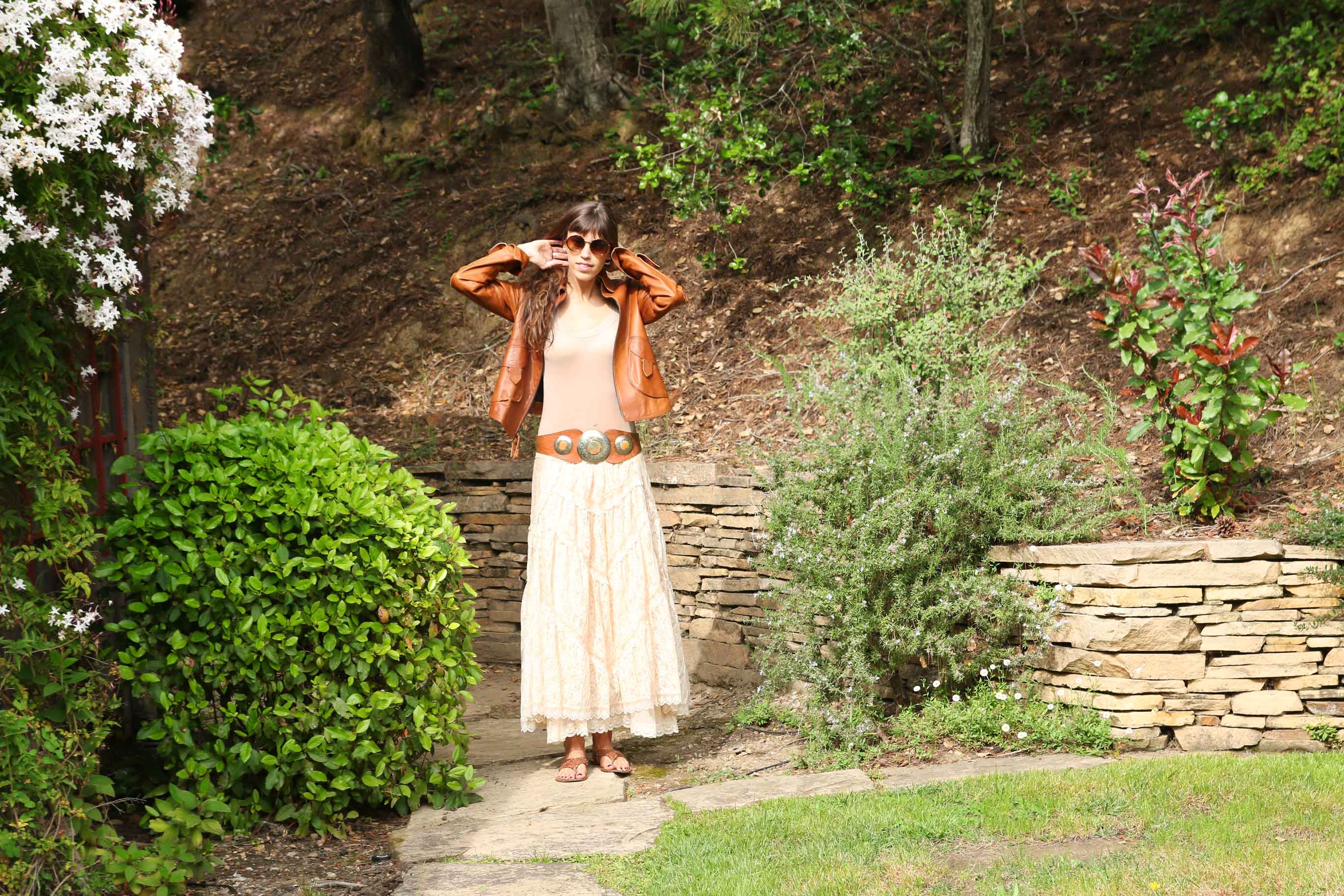 // Skirt: Free People (similar: here, here, here) / Shirt: C&C California / Belt: Free People (similar: here) / Jacket: Karen Groner of Grownbeans NYC (label extinct) / Sunglasses: Amazon //
Tis the season to be floral, fa la la la la, la la – la la. (I don't care that its still 231 days away from Christmas, the jingle works ohKAY!)
Flowers, flowers FLOWERS everyone is just OBSESSED with flowers this time of year aren't they?! And who most of all? My glorious mother. She jumps at the chance to take a photo of a newly blossomed beauty, put fresh flowers in vases around the house, or drive to central California just to watch the flowers bloom on this particular street. When she heard I was coming home for my brothers birthday last weekend the FIRST thing she told me was how the flowers were at their peak of bloom in the backyard and I must make a point to look. Clearly I did👆👀.
I'm all about dressing for the occasion. Items and events going hand in hand, if you will. Like Sperrys at a yacht club or sequins at a disco. So every time the flowers come out, so does this skirt. 
I have had this skirt for at least 5 years and that's what I love about it, it has stayed in style… You can't really go wrong with a long lacy skirt for spring! But this year when the skirt came out of the closet (cough cough – a familiar feeling😜) I thought I'd give the 'fit a touch more relevance by pairing with this leather jacket to dust on that 70s vibe (which, to be honest, I totally stole from my moms closet before the shoot). Long lace skirts already exude hippy vibes but give it a cropped leather or suede jacket and big round sunglasses and poof!… suddenly you're on the 70s trend train. 
Oh – and you gottaaaa have something in there to make it stand out… right? RIGHT. This chunky metal plated belt brings this outfit out of the ordinary. I mean, how else are you supposed to distinguish yourself from every other girl in a maxi skirt? (and that distinction is a must!). YES…Stand out.
So even though this stereotypical spring environment makes me chuckle inside… It is pretty satisfying and happy to be in a field of flowers not gunna lie… you try it! 👣🌼✌️🌼😉