In college I wasn't kidding when I said my favorite colors were rainbow, glitter & shiny gold!!✨🌟 🌈 🌟 ✨ Maybe it's the gay man in me but I cannot resist anything sparkly or shiny. LOVE the shine. 🙌 And because of that I have an addiction to buying metallic & sequin things. Seriously I feel like a moth always flying towards that bright light — maybe moth is a gross reference lol, speaking of have you seen one up close?!? SICK 😝
Anywho I'm ALL for metallic clothing. I enjoy the eye catching shine that makes people do a double take and also living that same #GirlBoss feeling you get when wearing metallics, like you pack a mean punch.💥 But you can't ever go wrong with metallics, especiallyyy at NIGHT! 🌠 
I find it's the perfect glimpse of desire in the night light… The quick reflection a fellow party-goer catches as you flash them le shine at the club or walking down the sidewalk. 💃✨😎 It's not too much, its justttt enough.
Get some attention in one of these metallic jackets 😉:
PAUSE for one second….Can we talk about these sequin shoes though?!?! ….moment of silence…YASSS 🙌🙌🙌 (Great ok thanks. bye).
Get your disco dancing feet on by shopping ALL these glorious metallic sparkly shoes:
Now let's all build a house of mirrored disco ball squares and loose our mind in a pit of shine….with lots of house music of course.😂😜 As I always say ✨you can find me under the disco ball ✨ …or in this case….in it.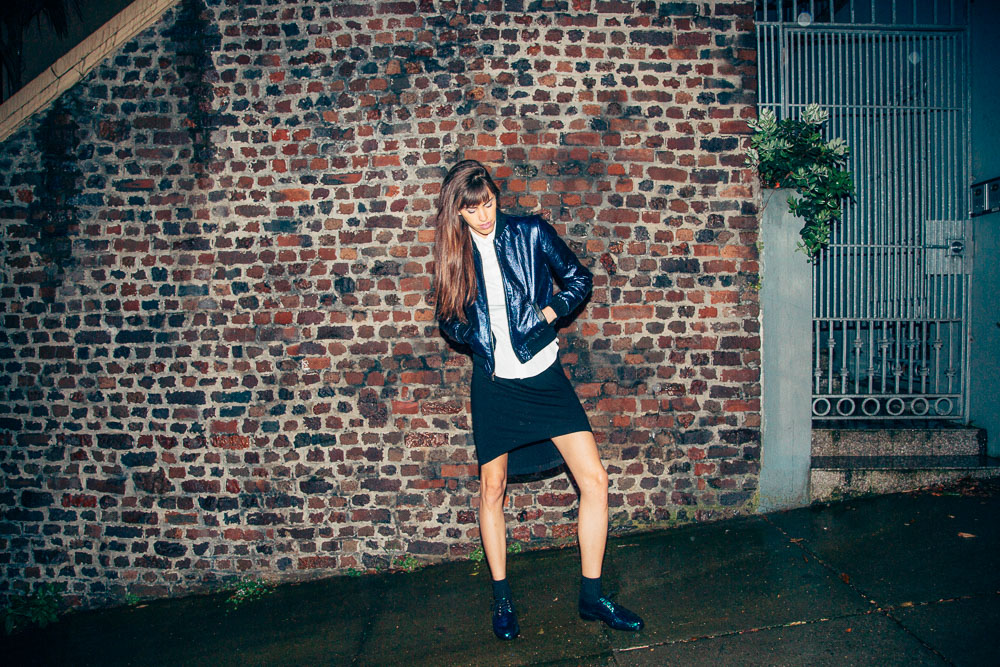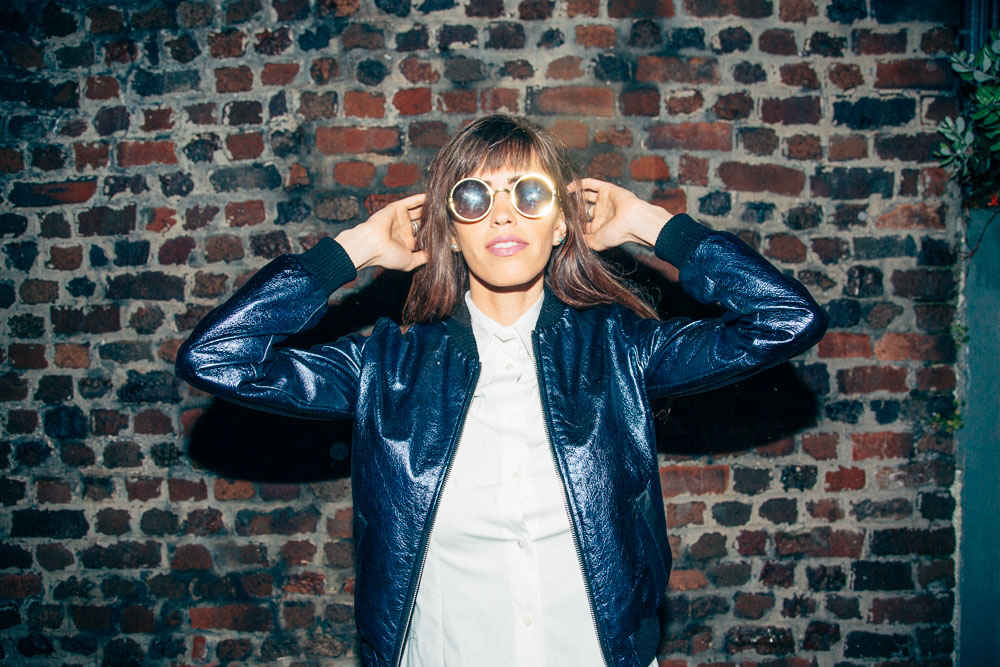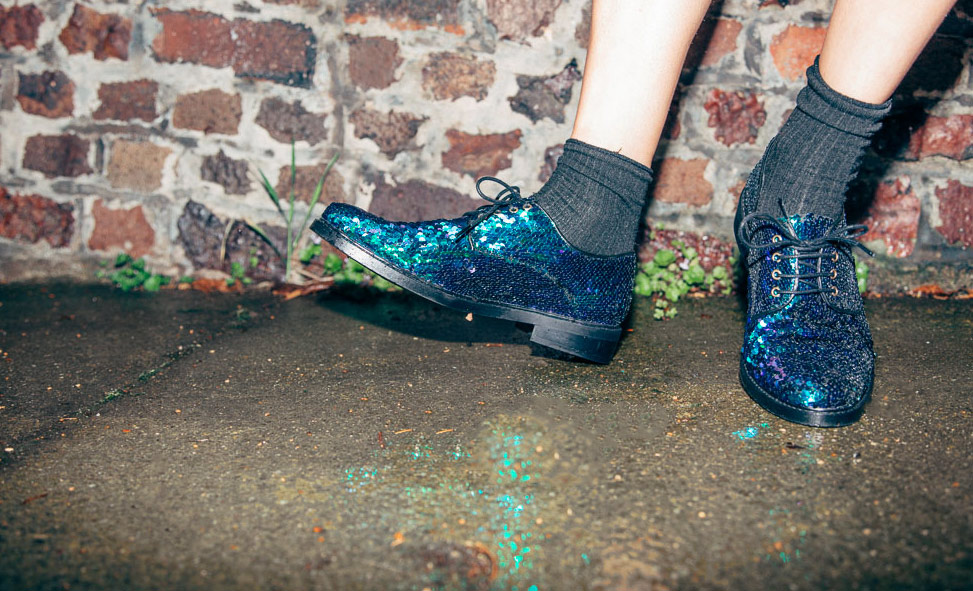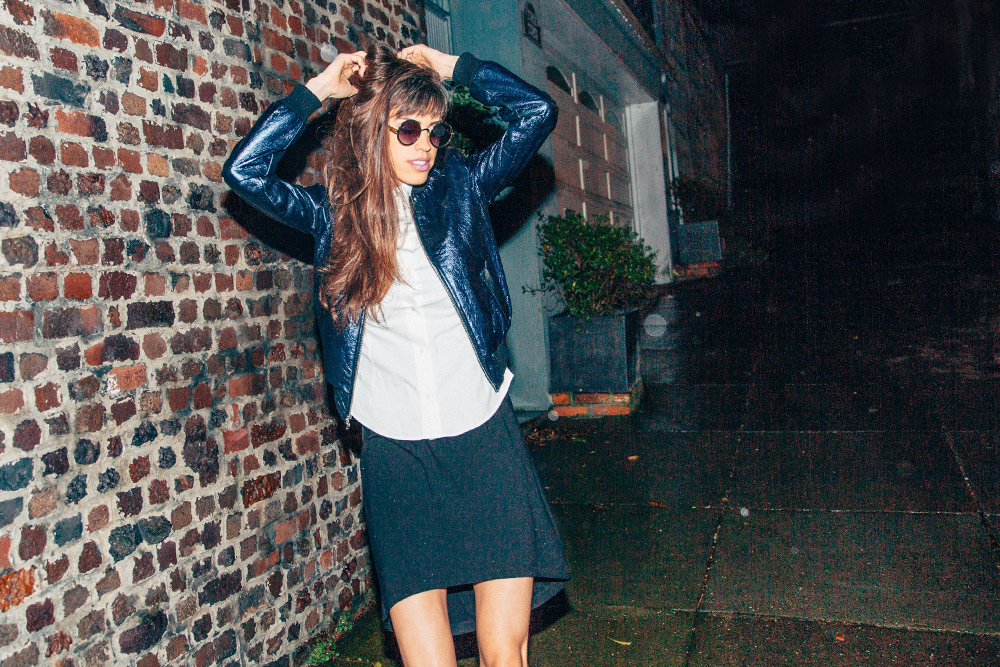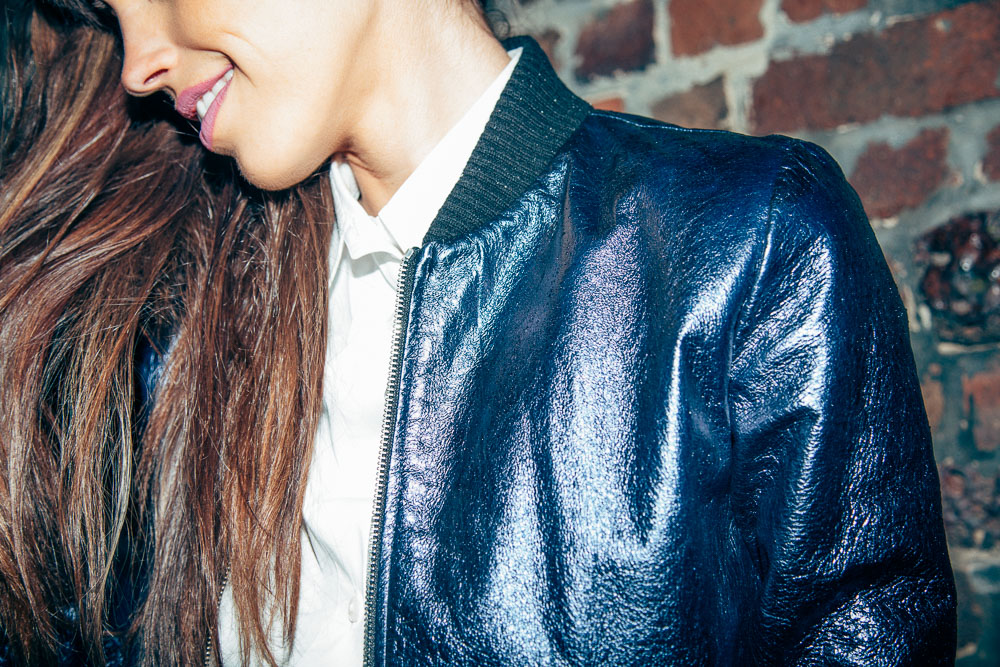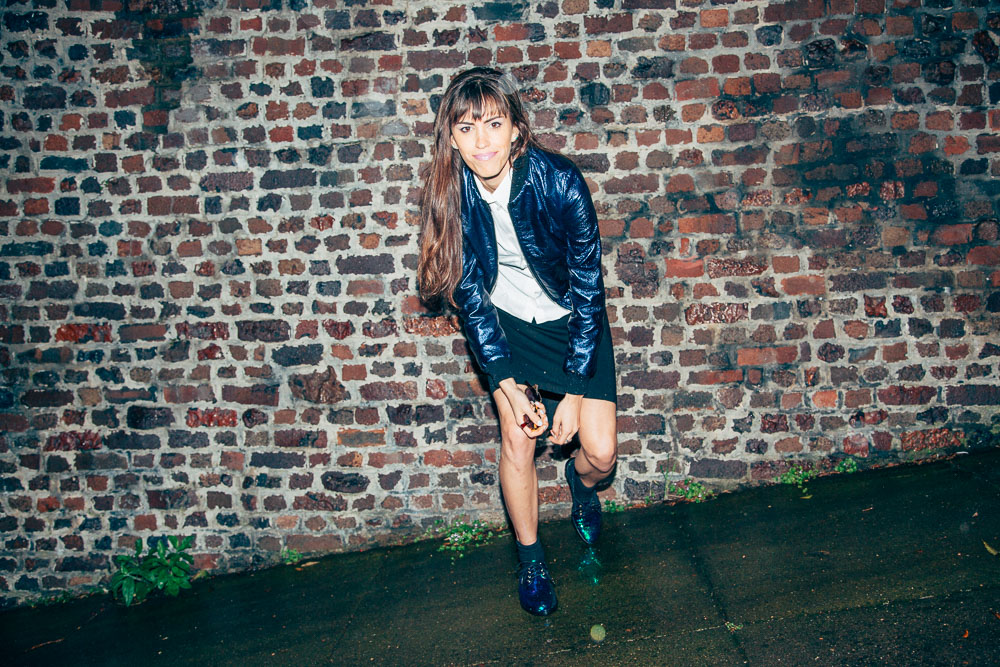 Pantones of the Post

---
Wearing // Shoes: Miista (similar)  / Dress: All Saints / Shirt: Everlane / Coat: J'Amy Tarr / Sunglasses: Supa Sundays  / Lipstick: MAC Cosmetics //
Colors (left to right) // Pantone 282C / Pantone Cool Gray 1U (50%) / Pantone Neutral Black C / Pantone 7476C / Pantone 499C  //
Photography // XingerXanger