Inspired by my recent (and soon to be return, hiiii NYFW) trip to Manhattan, I decided to make a Manhattan Transfer after work one night this week. I loveeee a good sipping cocktail, especially after work because I'm most likely just having 1 to take the edge off, so the slower I can sip it and the higher ABV are both wins!
I always approach cocktail making by whatever mood I'm in and vibe I want to exude. Although, I don't really have to worry about the vibe part right now since I'm kicking it at home haha. I ususally select my spirit and then thumb through one of my cocktail books to find a recipe that looks very rewarding with minimal effort.
A-HA! Found it… the Manhattan Transfer. Which incase you couldn't guess, is a play off the classic and steady, Manhattan cocktail….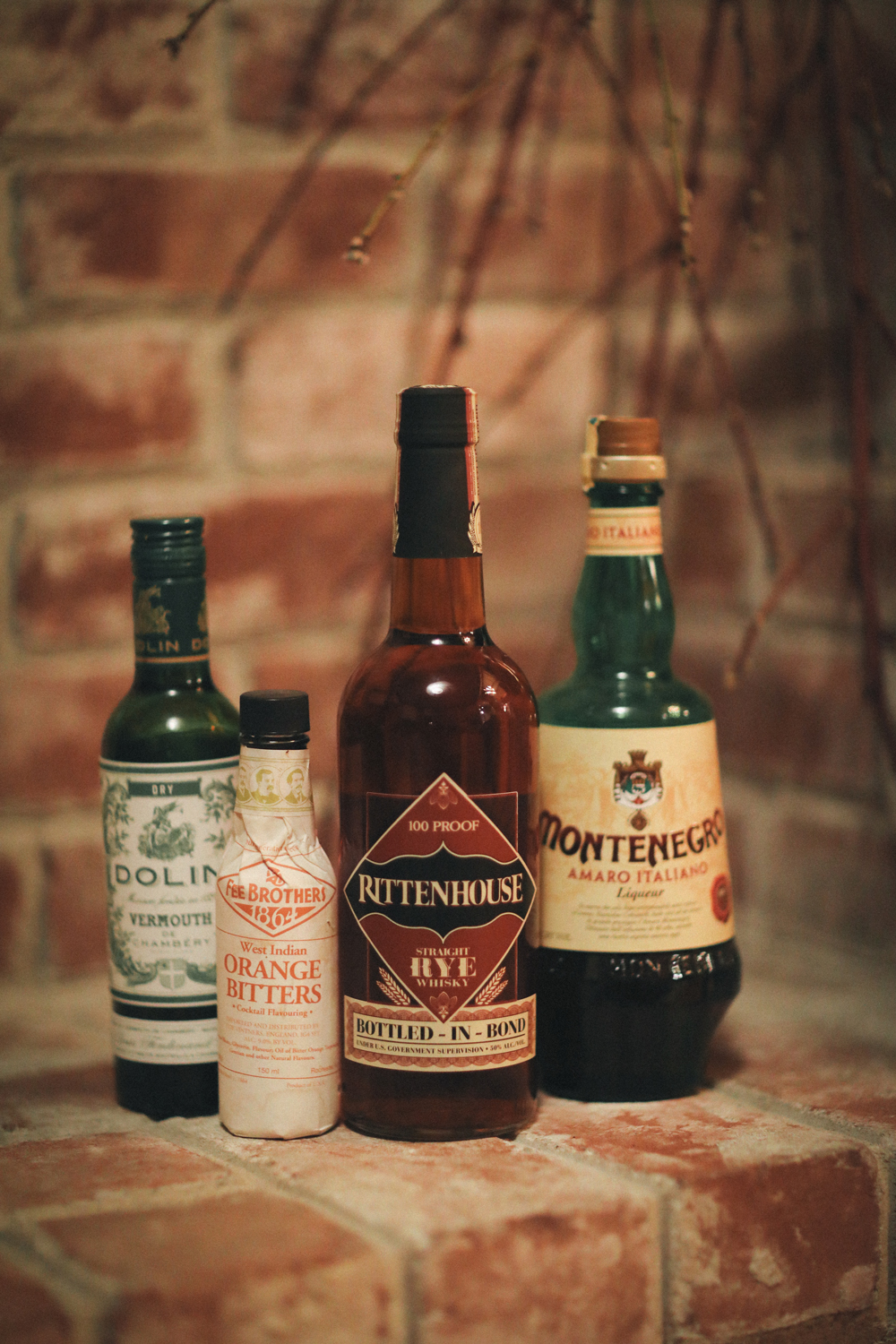 Ingredients (for 1):
1 1/2 oz Rittenhouse 100 Rye 🥃
1 oz Dry Vermouth
1 oz Ramazzotti Amaro (I used Amaro Montenegro and it was totally fine)
1 dash Orange Bitters

Process:
Pour all ingredients into a stirring glass with ice. Stir for at least 10 seconds until the glass begins to condensate
Strain into a nick and nora glass. No garnish necessary but if I was going to add one, it would probably be a Luxardo maraschino cherry on a toothpick.
Loving the smoothness of the cocktail! I tend to heavily gravitate towards darker liquors in the winter, bourbon and rye become my new best friends. It's important for me to find a drink that I can make in under 10 minutes (this one took 5 minutes), because after a long day's work I'm more concerned with how to get the booze in my belly as fast as possible.
The Manhattan Transfer is the perfect winter sipper