Happy Sippin' Sunday kids! I love this cocktail SO much because it's A) super easy to make. B) It's flexible with the choice of spirit; gin or mezcal and both are absurdly good. C) It's not unheard of, and most bartenders, at decent cocktail bars, should know how to make it if you ask!! (Anndddd they'll be hella impressed with you too, trust me from personal experience).
But screw them, I'm gunna teach you how to make your own! HA! And honestly when I made this for my two best friends their pants dropped in awe! They def weren't expecting me to whip out something this good…well jokes on them cause ITS THE BOMB! And obviously I want your friends pants to drop too, then you'll be the one having the last word. 🤣🤣
Although the ingredients are a bit harder to find, (gotta go to a liquor store not just Safeway) there is literally nothing else to it!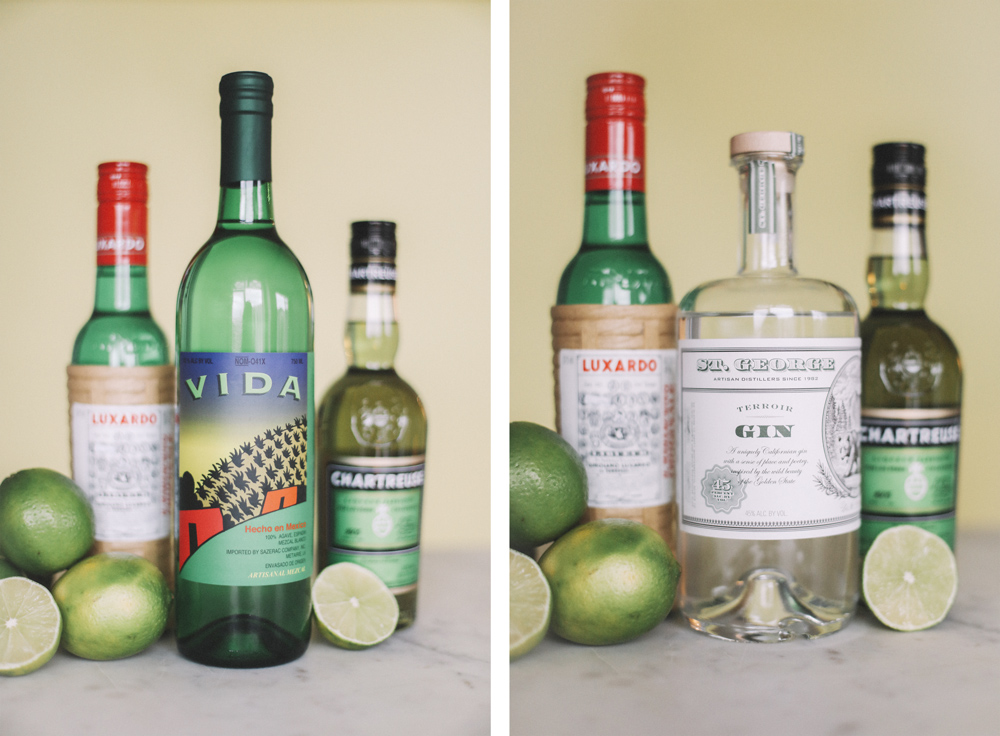 Ingredients (makes 1):
3/4 oz Gin or Mezcal (pick your poison)
3/4 oz Green Chartreuse
3/4 oz Luxardo Maraschino Liquer
3/4 oz. fresh squeezed lime juice 

Process:
Fill a cocktail shaker with ice. Add all of the ingredients except the garnish and shake well. Pour through a strainer into a coupe glass.
Enjoy! (Ha there is literally just one step!! Easy as pie) 👍🏼👍🏼
Comment below and tell me what you think! Or if you wanna see any specific spirits in my next Sippin' Sunday cocktail recipe! Cheeeeerrrrrsssssss.