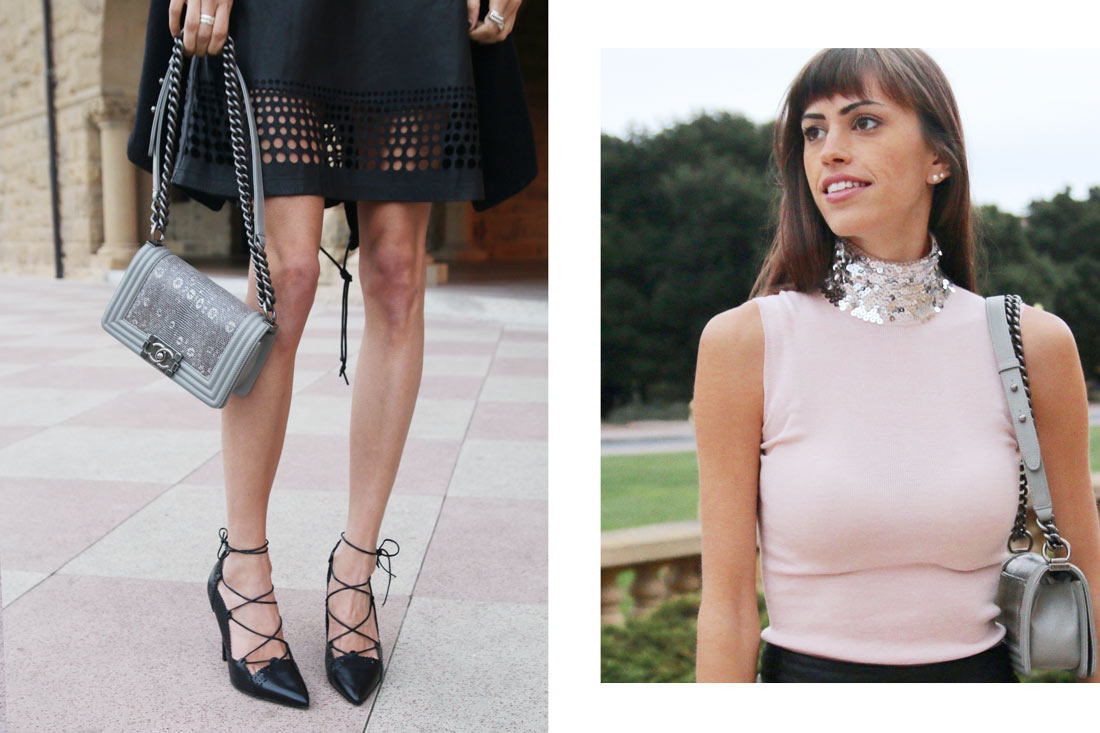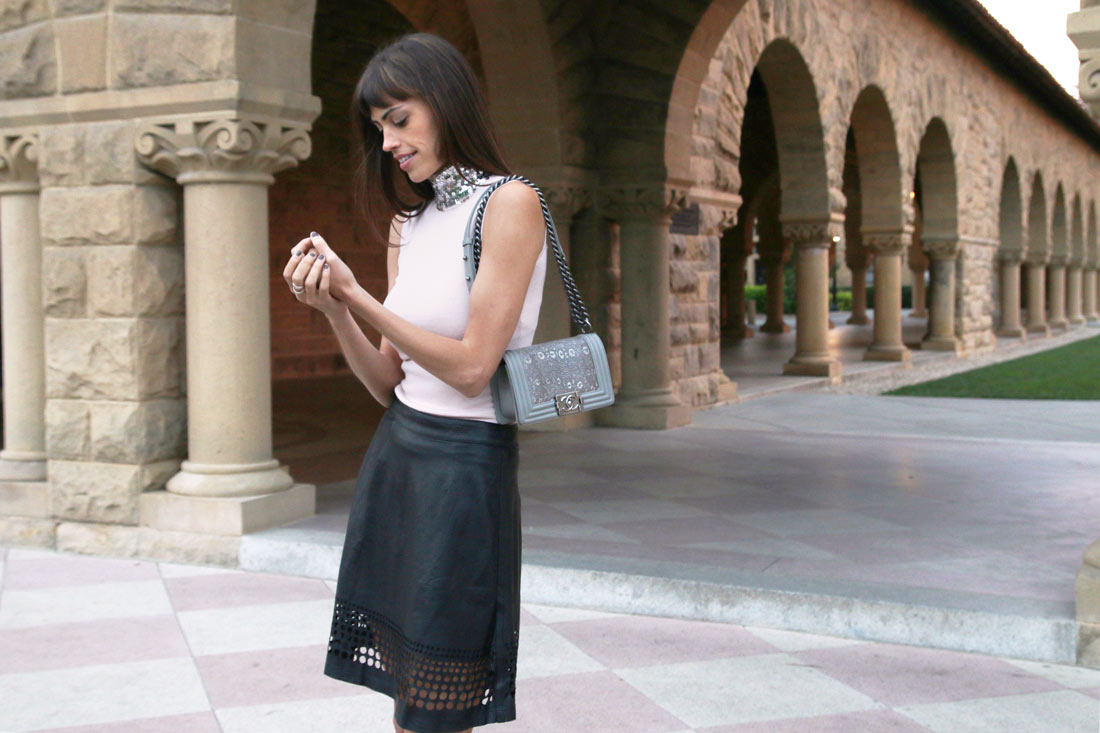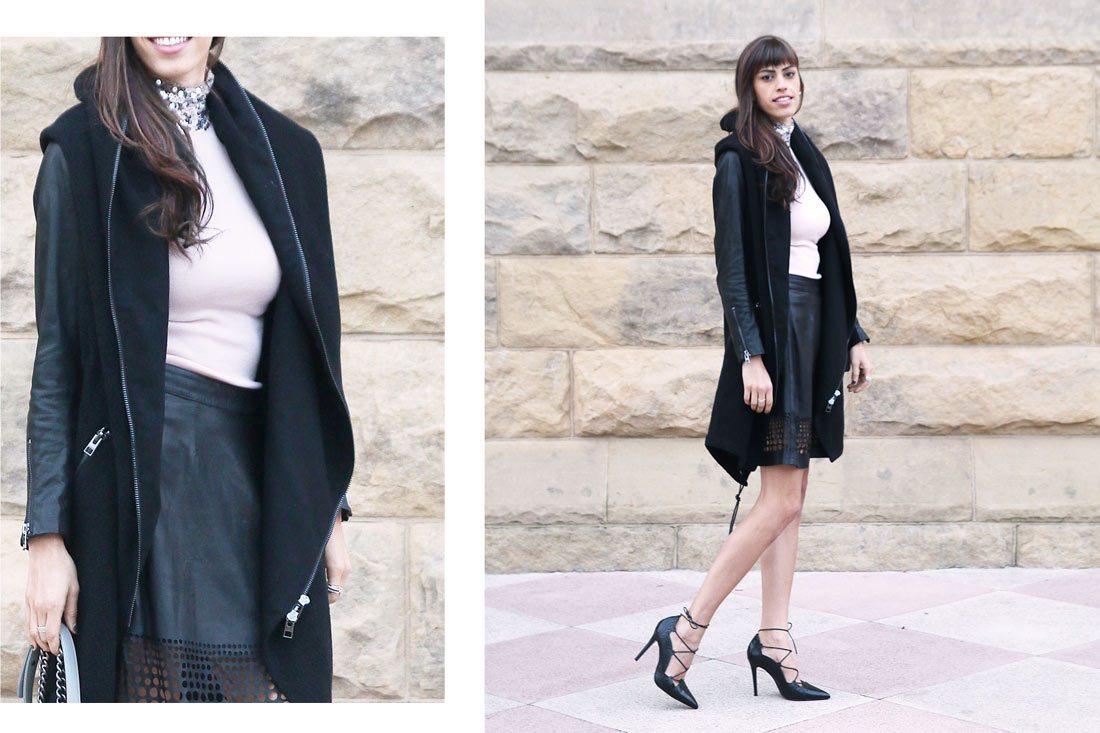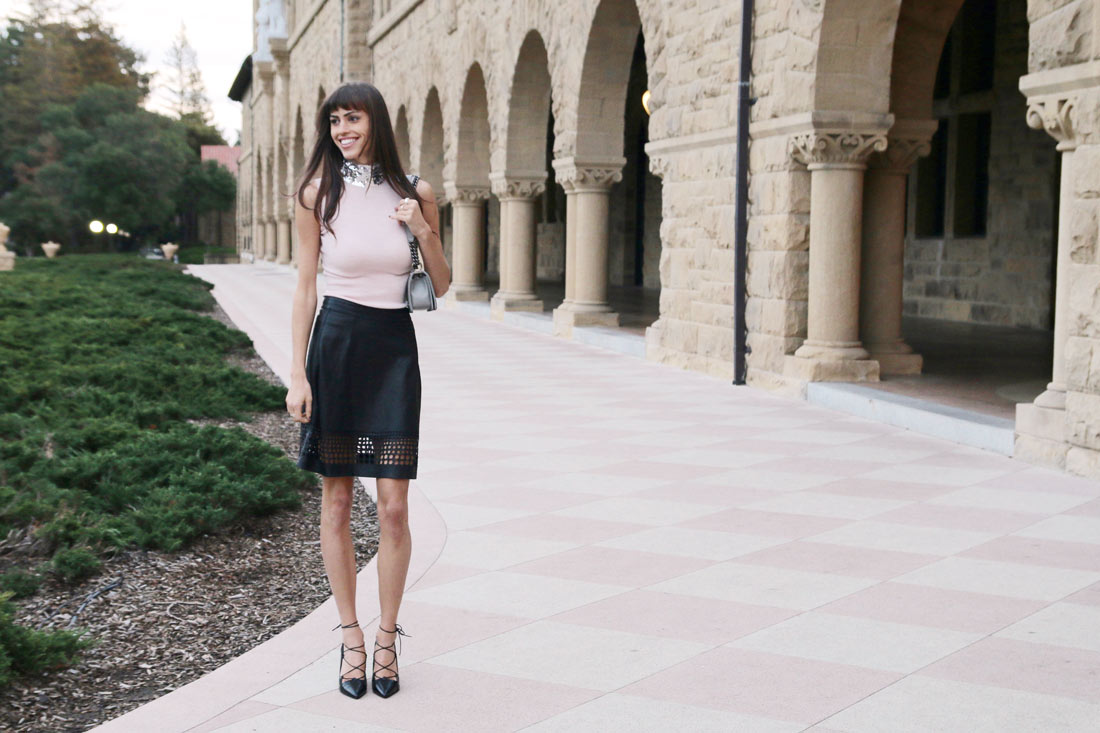 Pantones of the Post

Each year everyone makes a pact with themselves they wont leave their christmas shopping for the last minute…but every year you do, (still have to do ALL of mine, ugh😣) So this year I have decided to accept the inevitable and prevent the… well, preventable, by not saving my holiday outfit selections to hours before the party.
(Seriously, nothing is worse than than being late for a party, still trying to find that missing earring, uber driver is outside waiting but your skinny shoe strap heels wont buckle – BEEN there, no thank you).
The holidays always succeed in making me dust off my heels and force myself to dress up. Ok fine, not forced. I'll admit I do love dressing up, I just don't do it often. With that said, I think an great way to nail a "dressier" holiday look is with a festive top and black skirt – leather black if you wanna be less conservative (always 😉). 
Festive top [fes-tiv top]
noun.
1. something to cover your "upper half" that's lacy, shiny, sparkly, satin, or embroidered
 check my snapchat (@chasingkendall) for more festive top ideas
2. ✨👚✨
Now that we got that cleared up… I'm going rosy this Christmas!🌹Maybe I was inspired by Pantone's color of the year choice or maybe I was inspired by sequins, or maybe pink or maybe just: Dior. 🙌 Okay def the first and the last haha, but try branching out and not wearing red dress (🙀🙀🙀).
So join me in the pledge!! Which is: to accept the fact that gift shopping is just going to be done last minute but not accept making outfits the night of for holiday parties. (Now THAT is stressful 😜)
And on that note, I'm going to go get on my Christmas shopping! Happy Holidays everyone!!🍸🎄 X
---
Wearing //  Heels: Zara /  Skirt: Skingraft  /  Shirt: Dior /  Jacket: All Saints (similar: here, here, here) /  Bag: Chanel //
Colors (left to right) // Pantone 5175U / Pantone 2965U / Pantone 532C / Pantone 402C / Pantone 476C //