As we enter our last month of summer (officially 23 days left 😬, unofficially 56 days… I see you, SF Indian Summer 👋🌞), I figured appropriate to talk about a few of my favorite styles & trends that I've been really drawn to recently, which are sure to remain a wardrobe staple of mine this fall… ☺️👕👖
*Enter* mocknecks, cool-girl denim, mini backpacks, and statement earrings.
Totally obsessed with mockneck turtlenecks ATM. 🙌🏼 They exude this level of chic sophistication, with a slight mysterious edge that I love. 💕🖤 Plus Everlane just came out with 2 mockneck styles that I'm swooooning for; literally just bought this one and this one.
Statement earrings. They came for summer and are staying for fall. (Trust me, I work at a jewelry company and we didn't even make cuffs for our upcoming collections. 😂😆 It's all about the statement earrings. 💫💫
Not sure whether I'm more attracted to the high waist, wide-leg or raw hem on these pants; but these days I'm only wearing pants with a raw hem – it gives any denim an instant 🆒 girl vibe…(ha! so maybe it's the raw hem; although, I could say the same about a high waist 💯).
So basically, this look optimizes me. 😜🙌🏼 I combined allll the above here with my retro New Balance kicks for an 80's reminiscent look (also in style 😏), but they can just as easily be the main "event."
(and yes, I did change sunnies mid-shoot. 🙈🙊 It isn't the first time I've done this either hahaha, guilty! 🤣 Truth be told, probbbbably 60% of the time I leave the house with multiple sunnies options. A common problem of mine lol 🤐🤐🤐)
Get the look: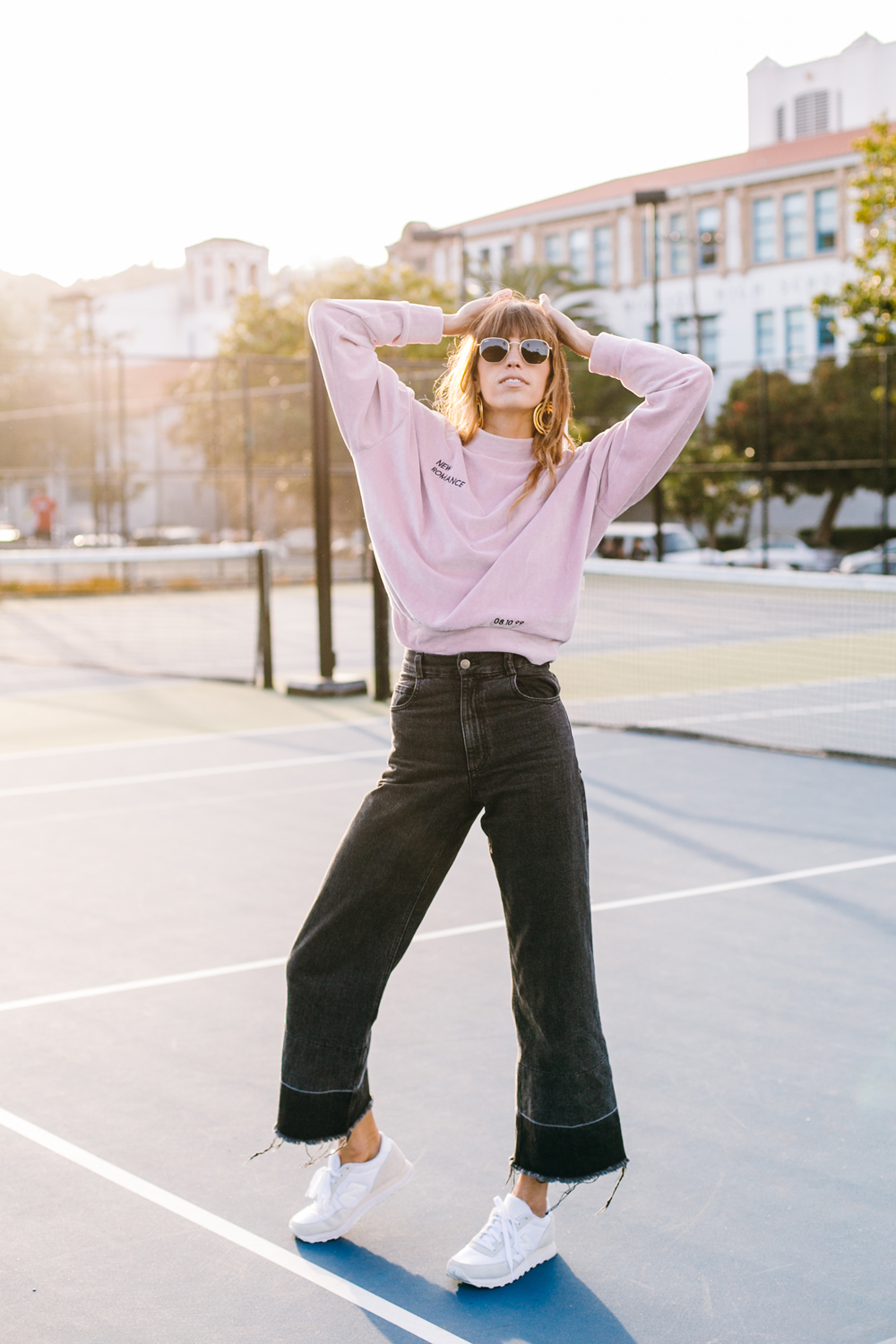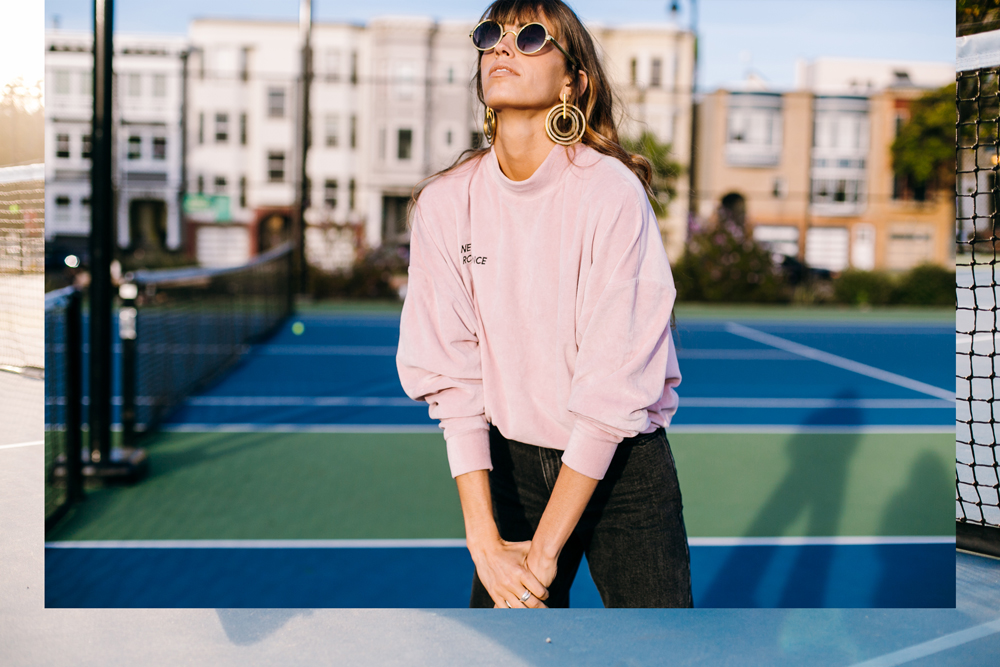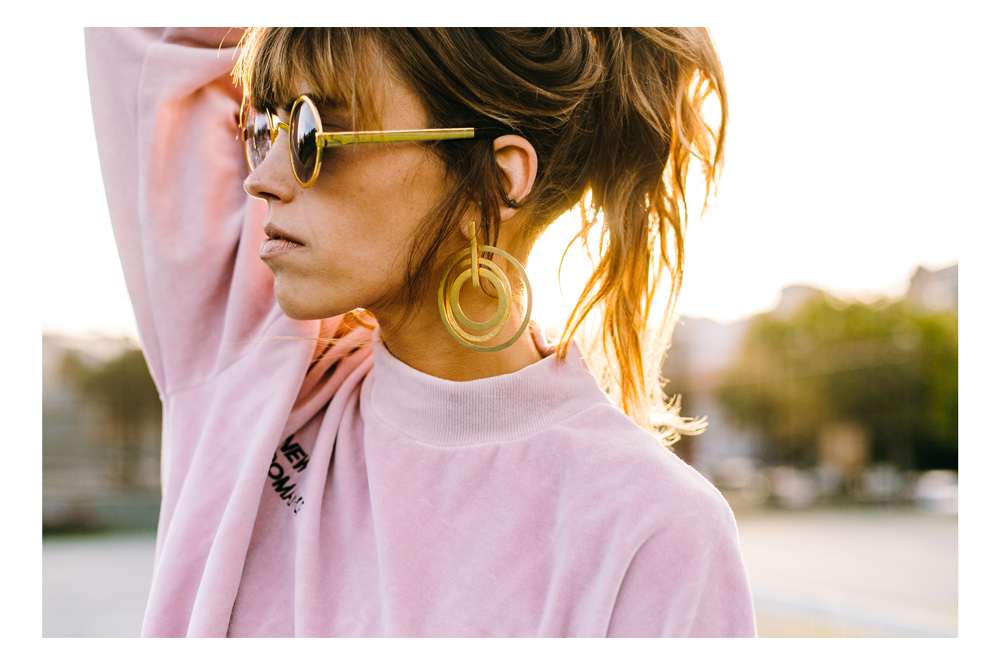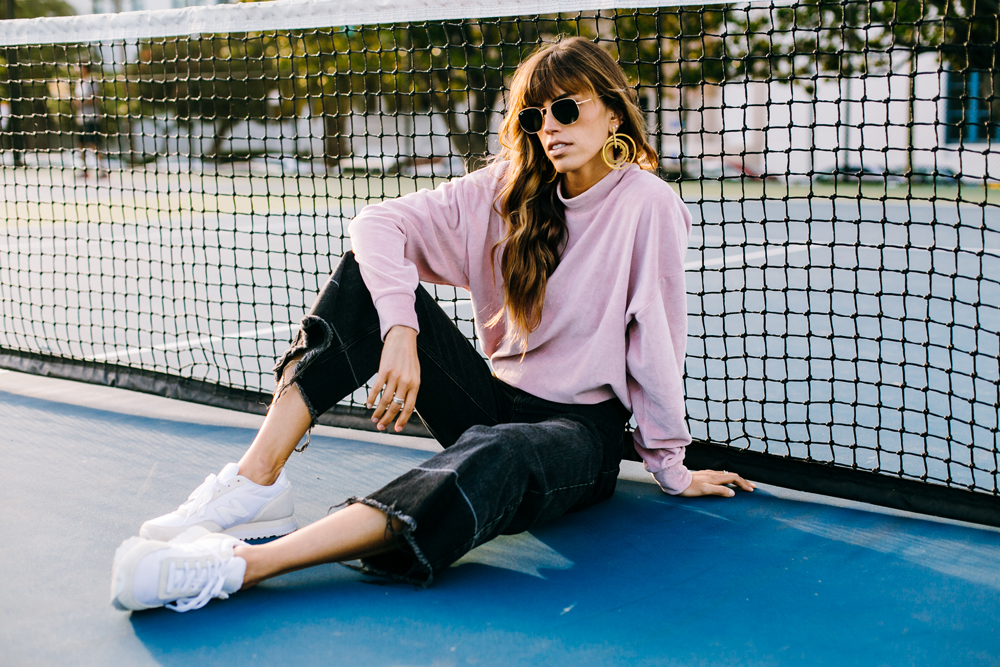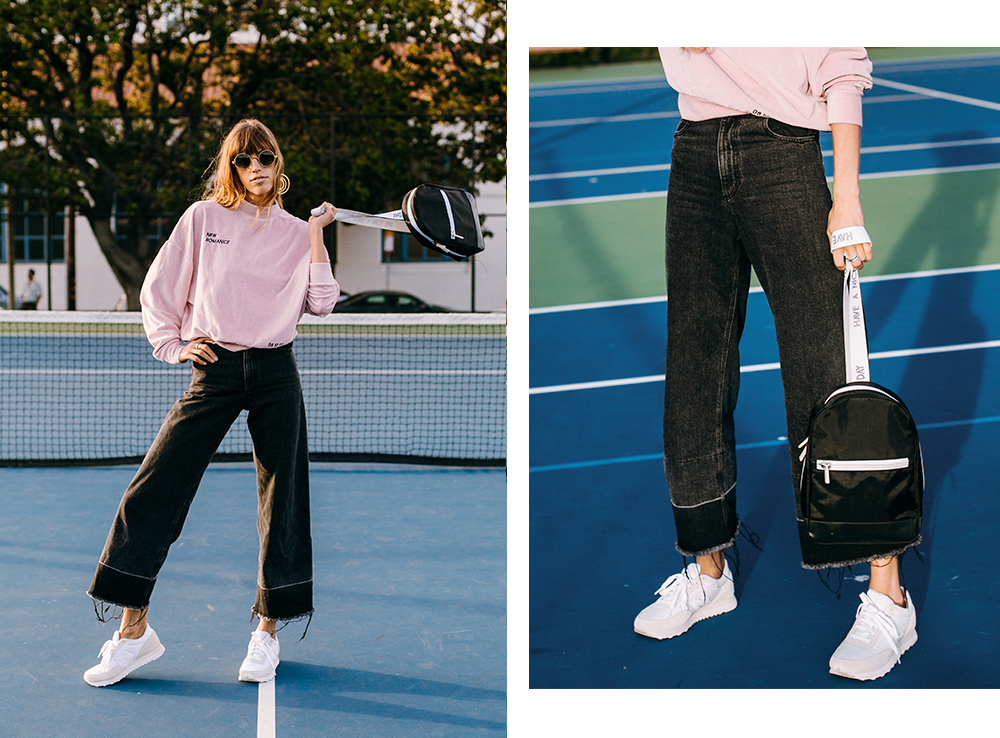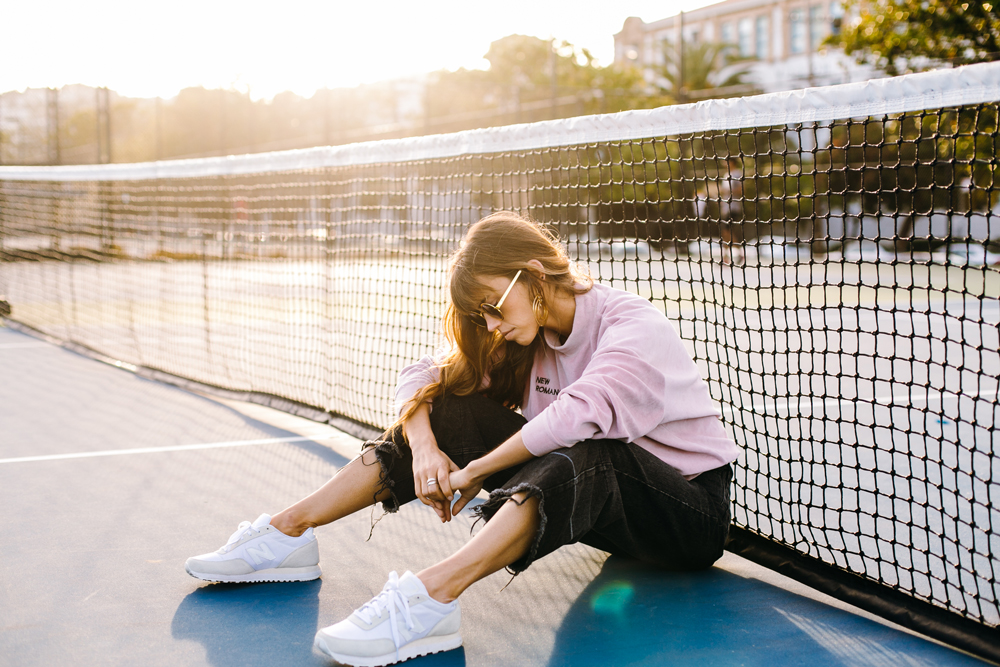 Pantones of the Post

Shop my look:
---
Wearing // Shoes: New Balance via Urban Outfitters  (similar) /  Pants: Rachel Comey (similar: here, here) / Sweatshirt: Topshop (similar: here, here) / Glasses: Ray-ban / Gold glasses: Supa Sundays / Earrings: The2Bandits / Backpack: Urban Outfitters (similar) //
Colors (left to right) // Pantone 679C / Pantone 540C / Pantone 7700C / Pantone 7552C / Pantone 7528C //
Photography // Kara Nixon / @kbdawg //