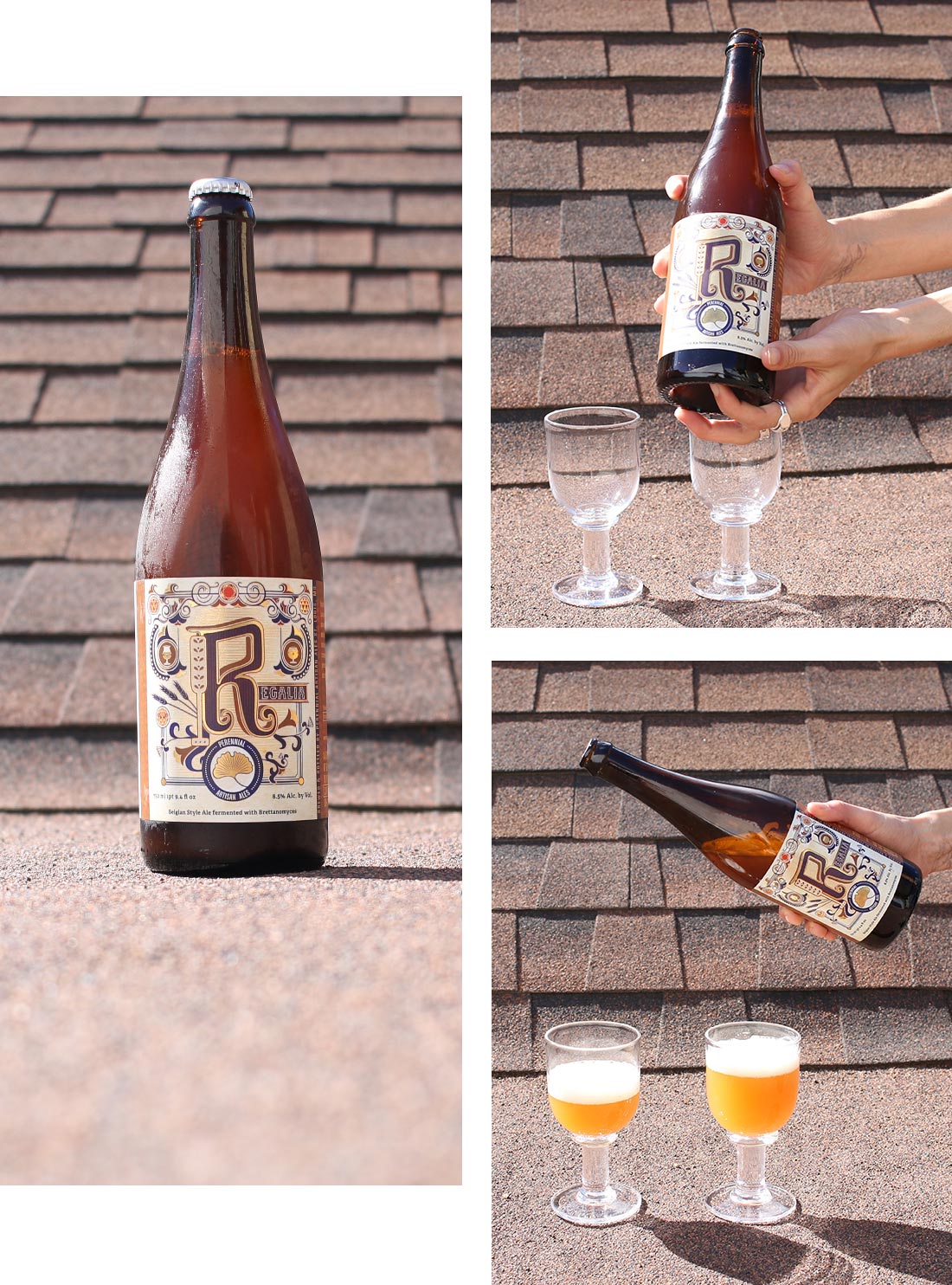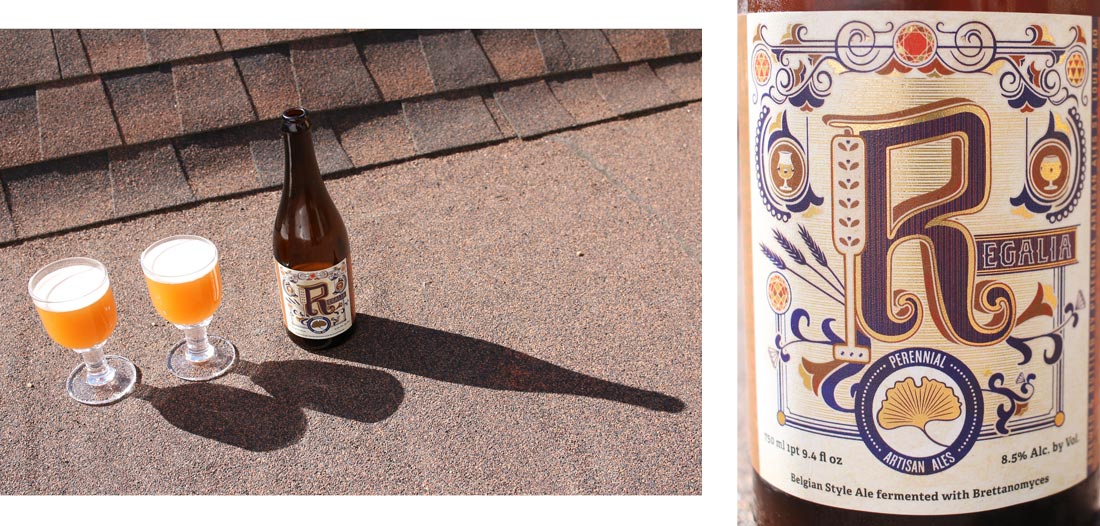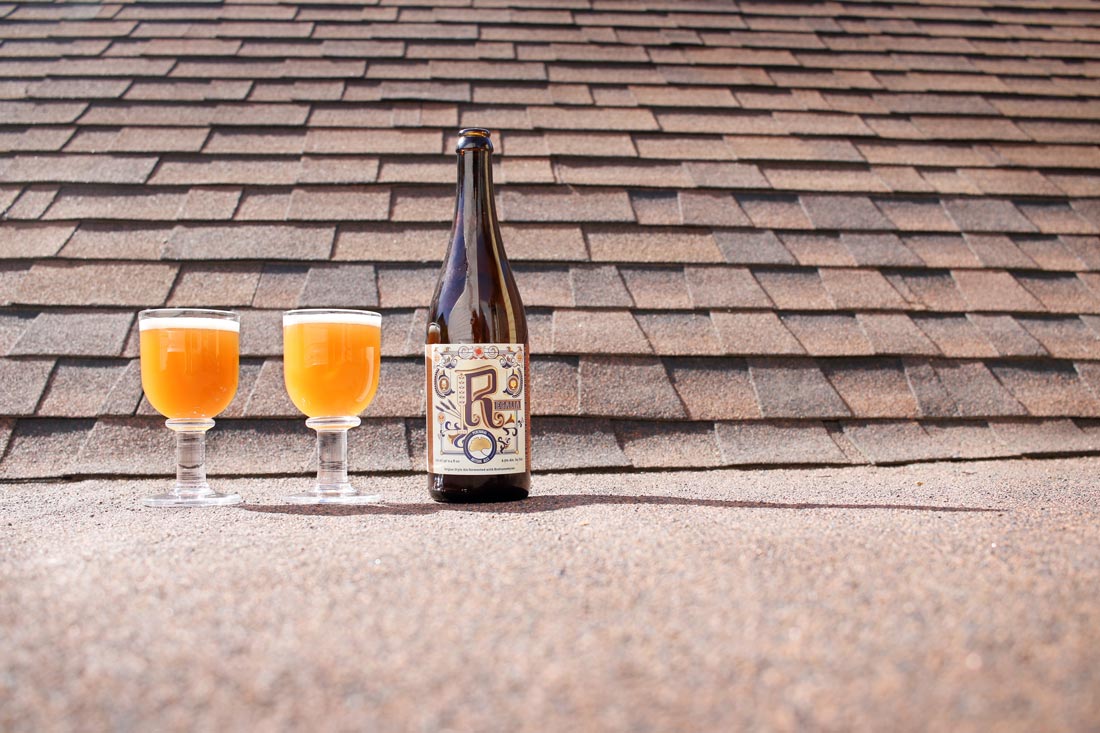 Pantones of the Post

The Facts
Style: Saison / Farmhouse Ale
ABV: 8.5%
Brewer: Perennial Artisan Ales
Location: St. Louis, MO
I have a confession, Reglia is actually my middle name!! Ok fine, it's not. 😑 But it SHOULD be since I'm SUCH a queen.😜 👑 Clearlyyy someone who knows me picked this beer out for the name and label alone; and that would be my roommate (hi!) who actually got me this beer for my birthday back in July. But I am so glad I let it sit on the shelf for a few months for 2 reasons: 1) The yeast in this beer and complex flavor does develop over time – aka it gets better with age. 2) Is the label not THE most Fall appropriate thing you have ever seeen?!! 😉🙌🍂
Reglia, made in Missouri, is actually inspired by the rustic farmhouse-style Saisons of Southern Beligum which is why it's sort of straddling the line between Farmhouse ale and saison (even though they are quite similar). It's brewed with barley, wheat, and spelt then fermented with Brettanomyces – usually a contaminant in beer but in certain Belgian styles, are highly encouraged.
TASTE TEST: Pours bright orange, opaque. Literally, cannot see through it. Super vibrant color, YES thats actually the color. Smells like a Belgian Tripel. Veryyy minimally carbonated- like barely any fizz. Complex. Wood notes. Sweet, honeycomb. Barely/wheat. Amber in color. Spicy aftertaste? Yeah I think that is one. Overall moderate mouthfeel, but def still some funkiness in there. Getting some caramel and butterscotch notes too almost, like burnt candy. Rustic wood/tree bark.
It's all simply delightful! The color reminds me of streets covered in fallen leaves. That warm rich amber blanket that quilts the ground in fall. You know, the kind you see on the east coast but not in California (prob our only fault😝😉). Anyway I do highly recommend this beer. It's easy on the mouth and a great "lighter" beer for the Fall (or even winter) season due to its "thickness." Or maybe I am just completely obsessed with the label design hahaha. Try for yourself and decide! The label or the beer which is more "fall"?! LOL.
Slash WHO CARES! Happy Sippin Sunday! 🍻😄🍻
---
Stuff // Beer: Regalia (Found at Whole Foods, BiRite, Healthy Spirits) //
Colors (left to right) // Pantone 1355C / Pantone 151C / Pantone 4755C / Pantone 440C / Pantone 491C //