Fall is here, which means bring on the spices and the bourbon! I didn't go full send on the fall cocktail just yet though.😏  Since the weather is still quite nice outside, I was feeling a more refreshing fall inspired drink, and the fresh lemon gives it just that! 🍋🥃😋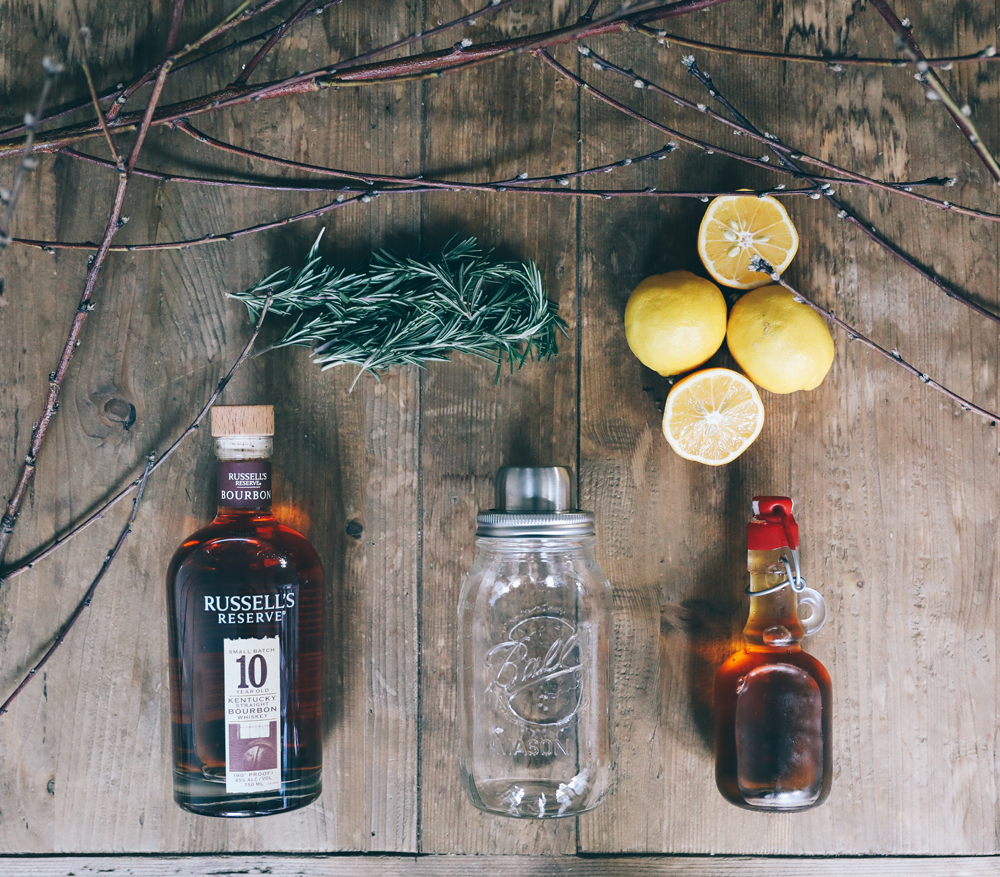 Ingredients (for 1):
1.5oz bourbon (I used Russell's Reserve) 🥃
1oz fresh lemon juice 🍋
.75oz dark amber maple syrup* 🍁
4 large sprigs of rosemary 🌿

Process:
Crush 2 large sprigs of rosemary in your hand and add it to the shaker with ice.
Add the bourbon, lemon juice, maple syrup (*depending on your lemons & tastebuds you may need to add a little more or less syrup) and shake vigorously for 15 seconds.
Strain into a rocks glass with large cubes of ice and garnish with a rosemary sprig.
Very similar to a Bourbon Sour but the rosemary and maple give it a necessary fall update. 🍁😛 I think fall is my favorite season for cocktails. Things get a little stiffer, a bit more sophisticated and interesting. 😉
With everything unimaginably terrible going on in the world, sometimes it's nice to take a moment for yourself. Learn a new recipe/skill, a little zen moment, if you will. That's what making cocktails is for me….and then I just get drunk to forget all about the worst of it. 😝😝 But honestly, anyone else know how to better deal with all this catastrophe in the world?! 😫🙏🥃
🥃 + 🍋 + 🍁 + 🌿 = 😄 #SippinSunday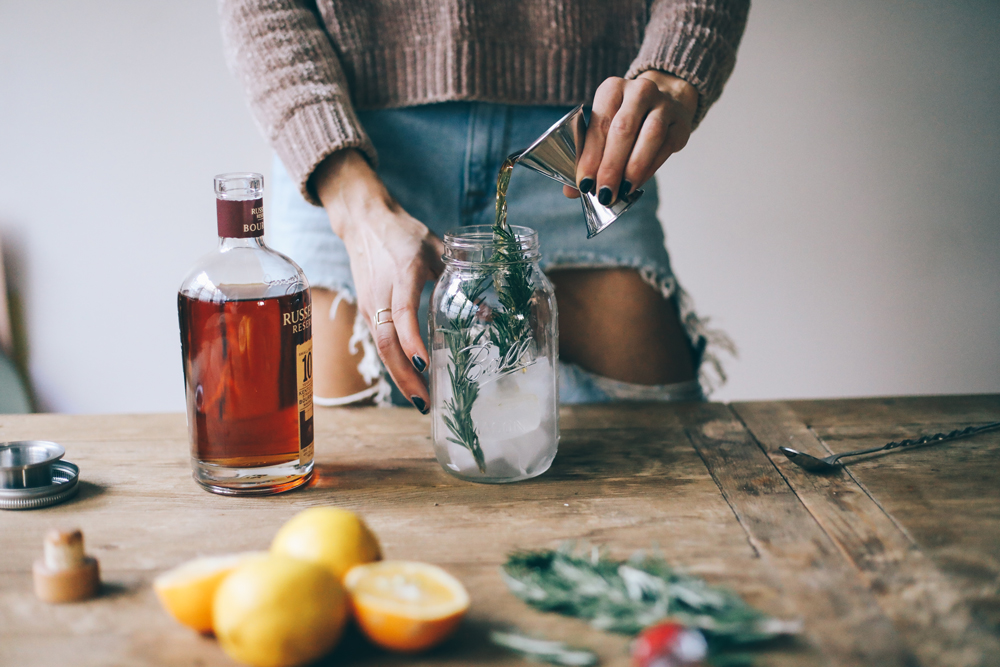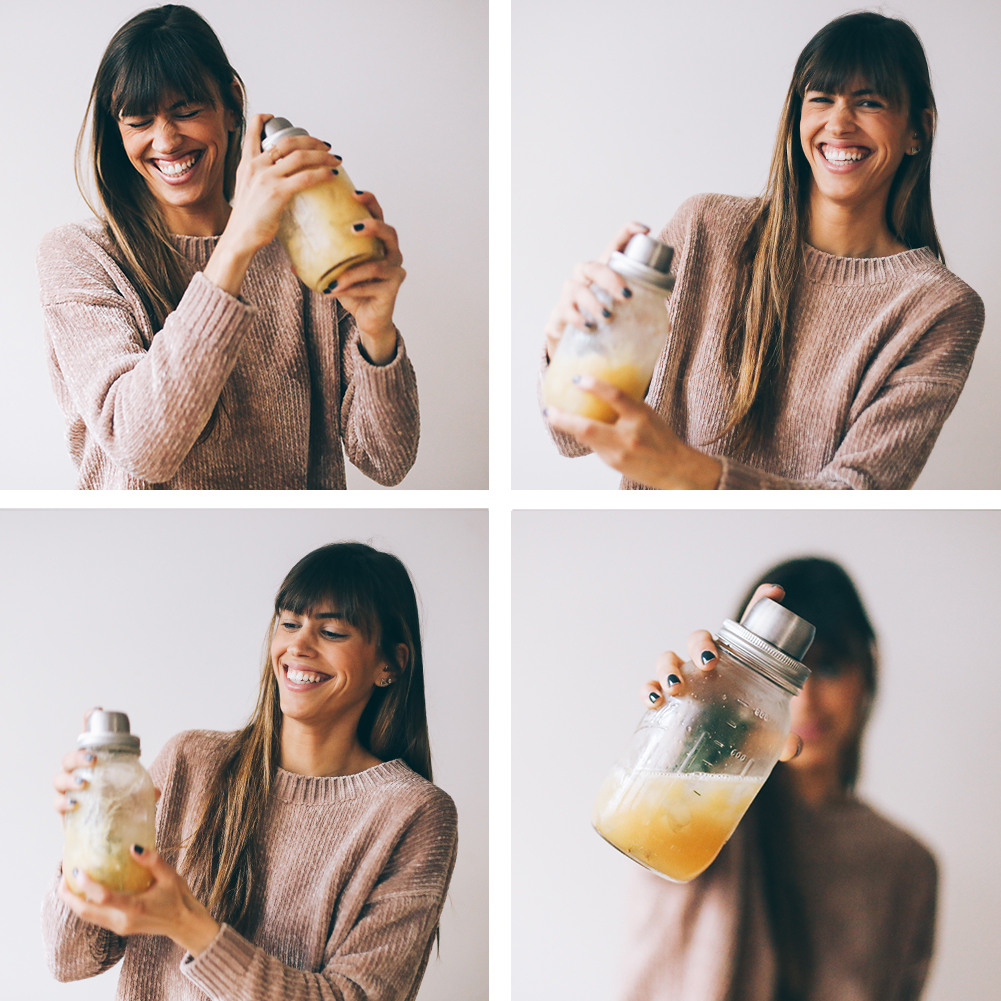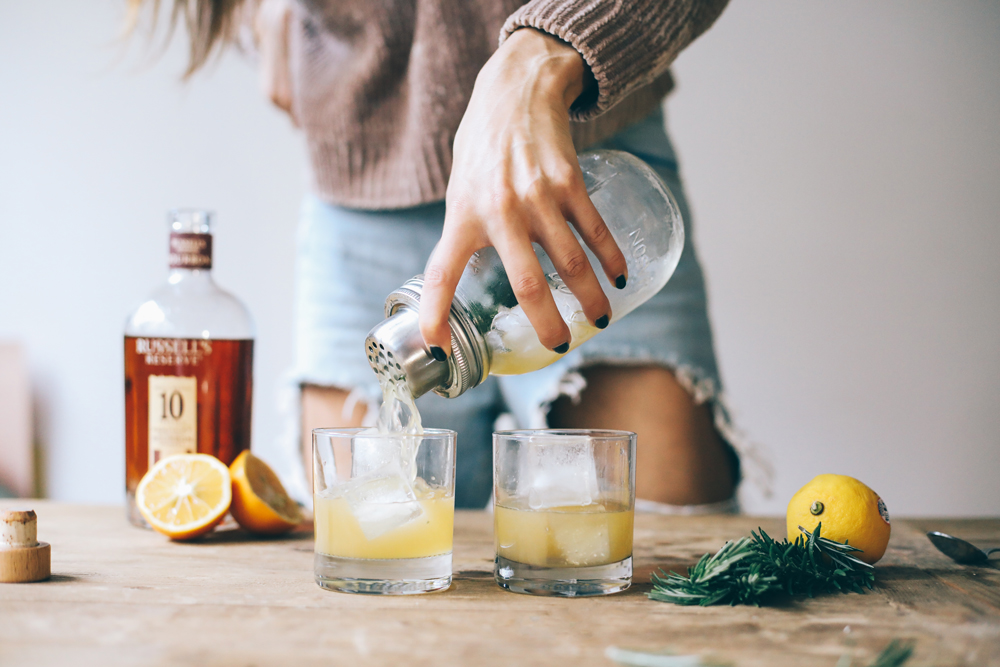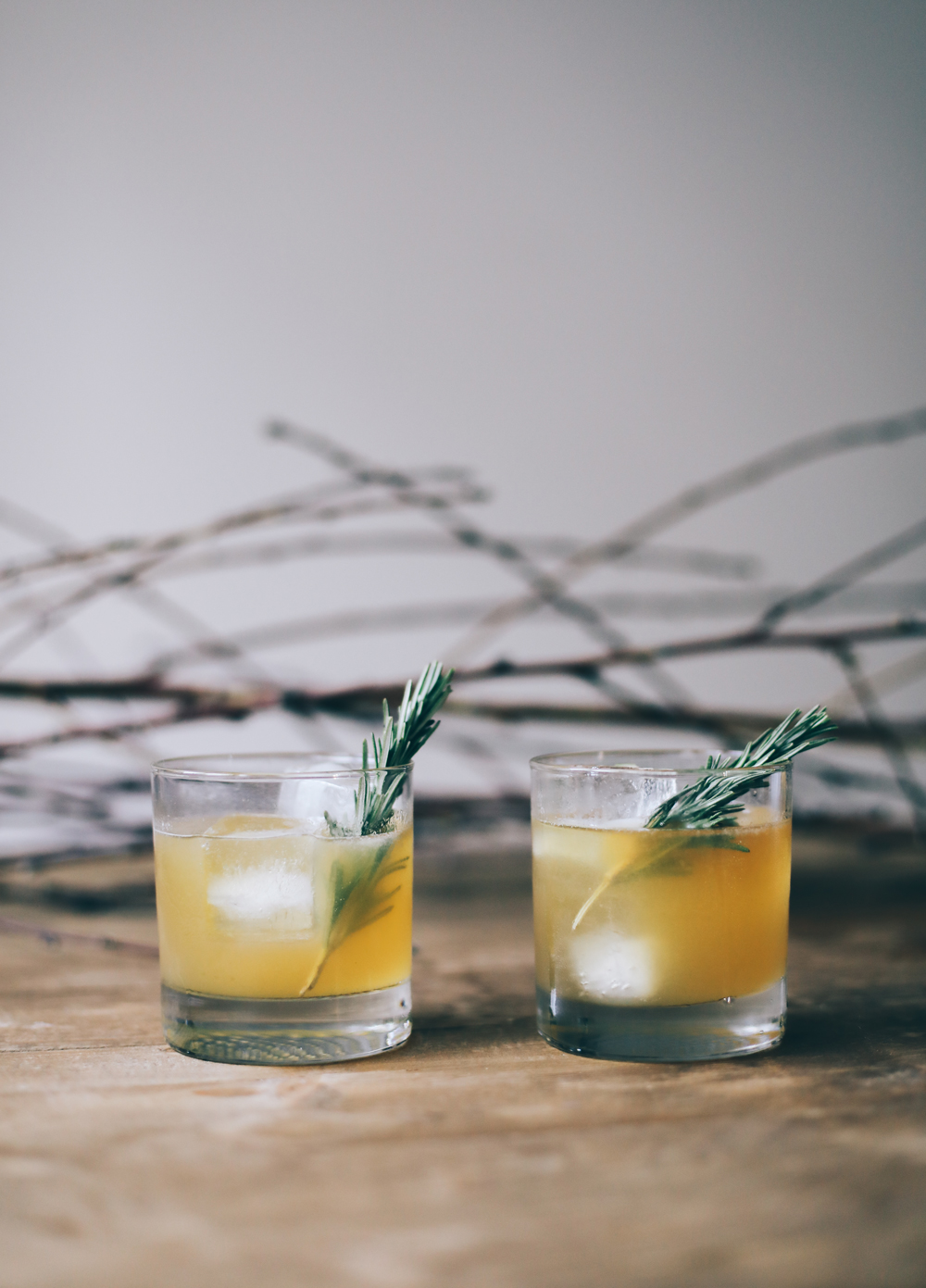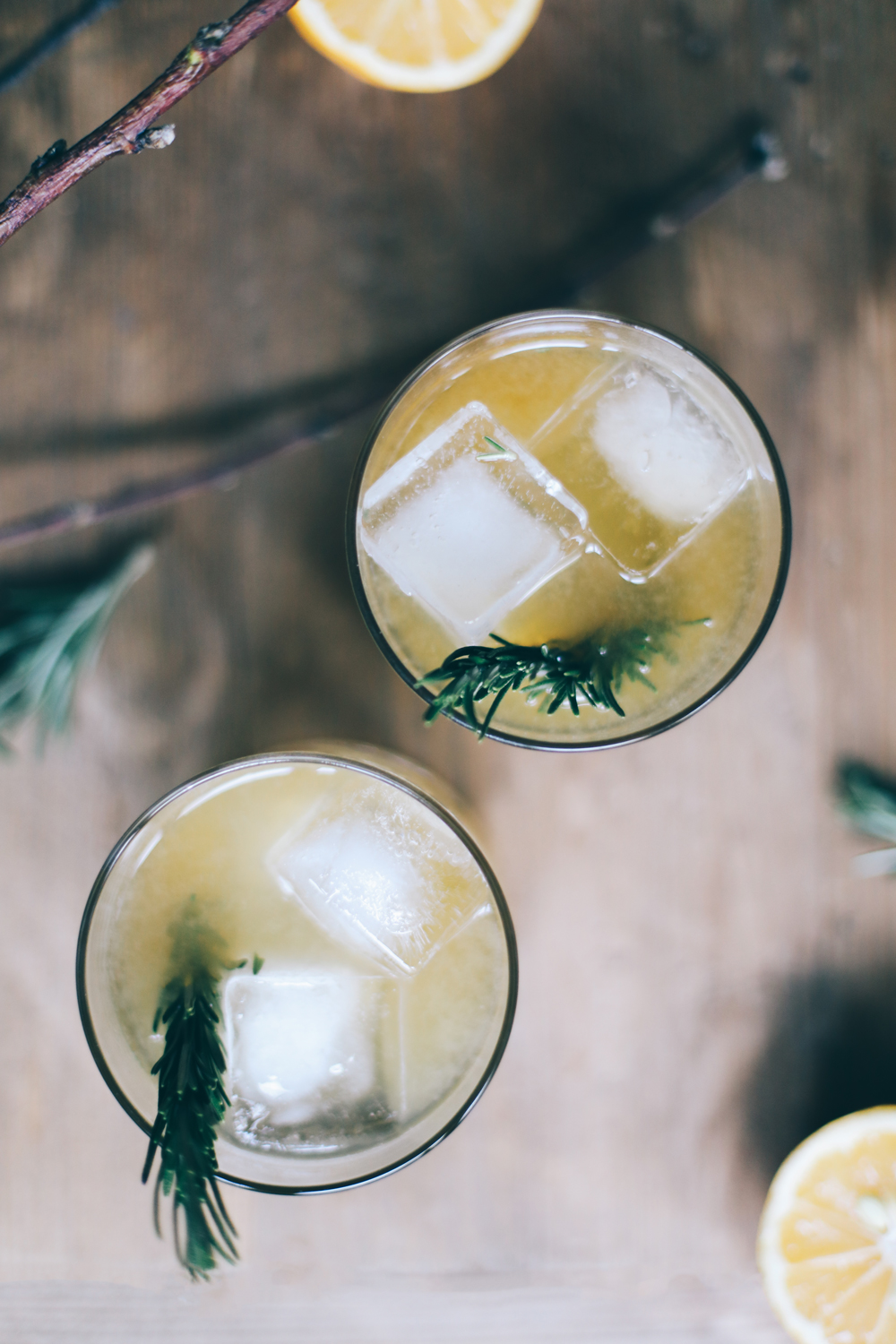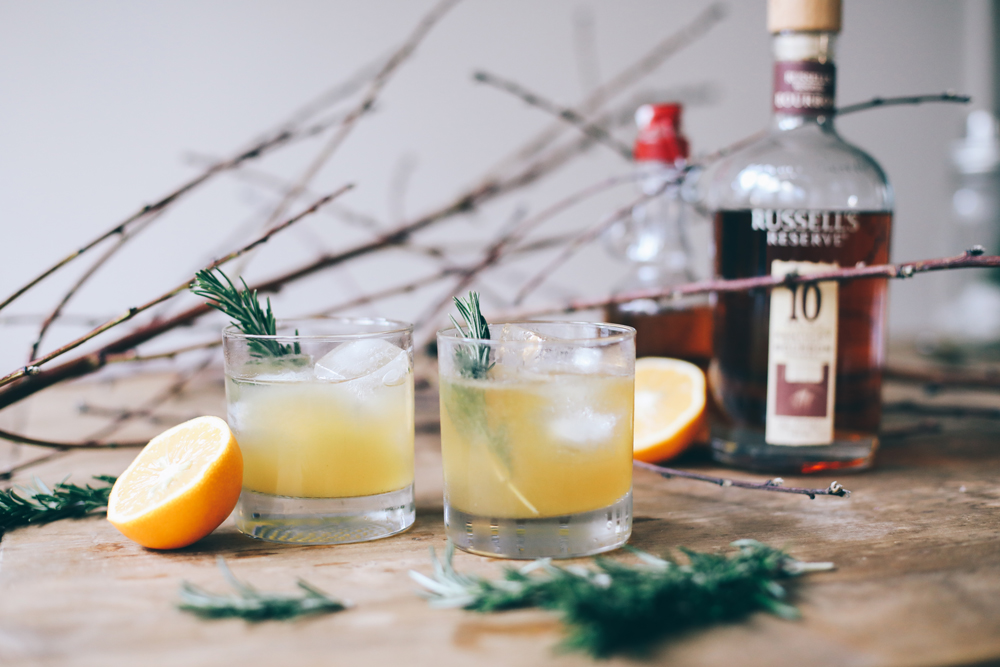 Pantones of the Post

Shop the post:

---
Stuff // Russell's Reserve 10 Year Bourbon / Shaker: W&P Design / Cups: Crate & Barrel / Jigger: Cocktail Kingdom //
Colors (left to right) // Pantone 427C / Pantone 7547C / Pantone 409C / Pantone 619C / Pantone 7631C //