Let's be clear on one thing: just because the rest of the fashion world catapulted into spring season doesn't mean we all did! Although, I did actually here birds chirping on my way to work this morning for a few blissful moments right before a homeless man shouted. 😁
Than I proceeded to ride muni observing 90% of the passengers in dark colors, 20% in all black, literally. Then to my surprise, I noticed at a lady sitting in a freakin' red quilted puff coat with fur hood (like what?!😱)….. Call me crazy but something tells me, us San Franciscans are still transitioning (no pun intended😜). 
SO for some style tips on how to not succumb to the pressure of spring's bright style trends read on below:
Sweater/shirt dresses are perfect right now – the best of both worlds. (And i

f its not warm enough to wear without a bottom yet, try matching your pants for a killer monochrome look).
Try to keep your silhouettes more free & flowy.
When you feel yourself reaching for that cozy black turtleneck sweater on a cloudy day, balance out with a white jean jacket or flip the script and go for a white on white look. 👇
Black coats for spring can be tricky (denim excluded) but SO doable! Just look for a lightweight material like this one from Oak+Fort.
Lastly, don't be "basic" and only wear pastels, florals, blouses etc – there are plenty of ways to "do spring" 🌸😬
For those that live here, I hope you chuckle and appreciate the fact that, more often than not, this is what an SF spring looks like (rain included😝😏).
Shop similar items below or check the bottom of the post for exactly what I'm wearing!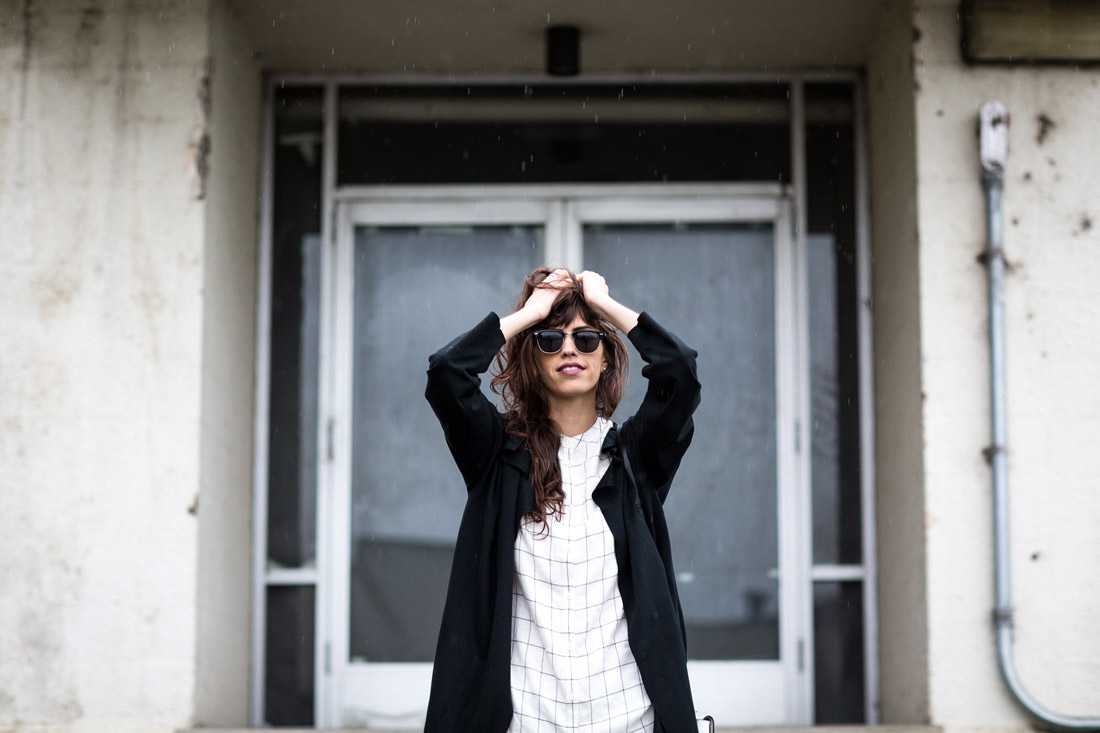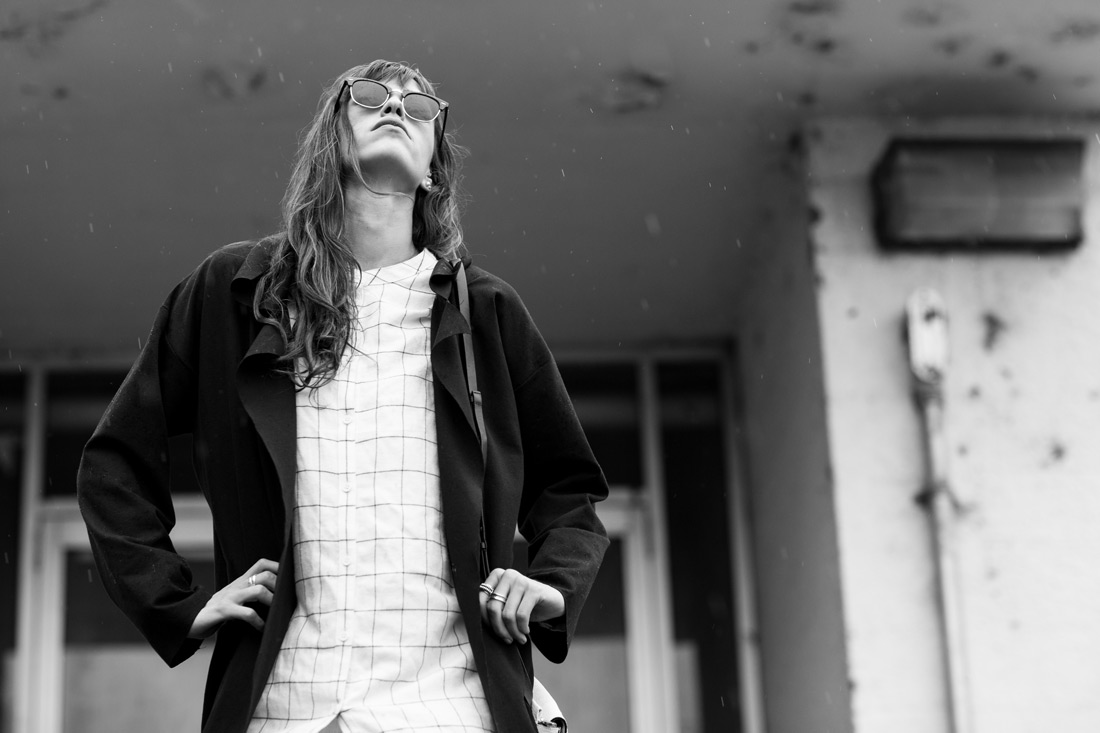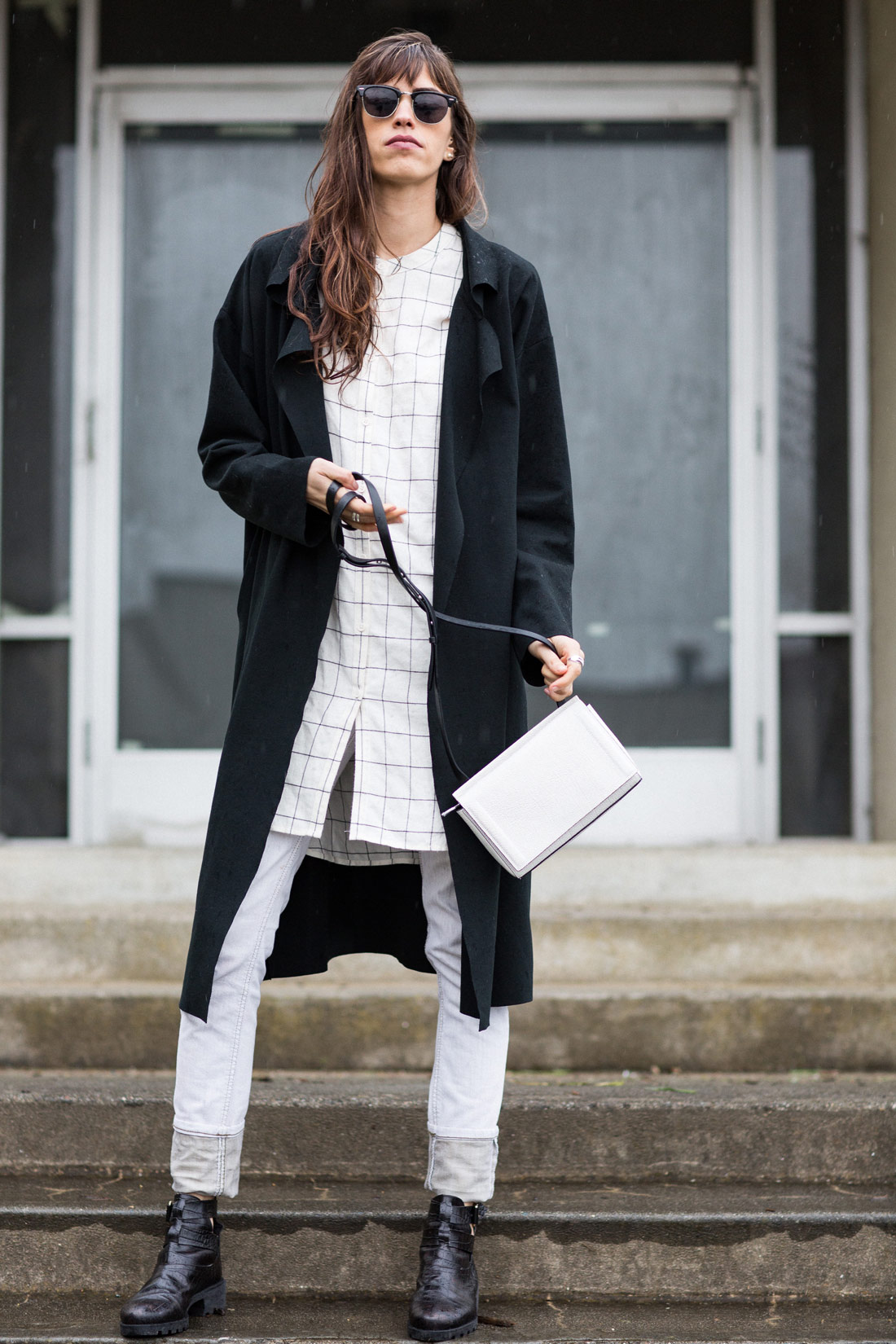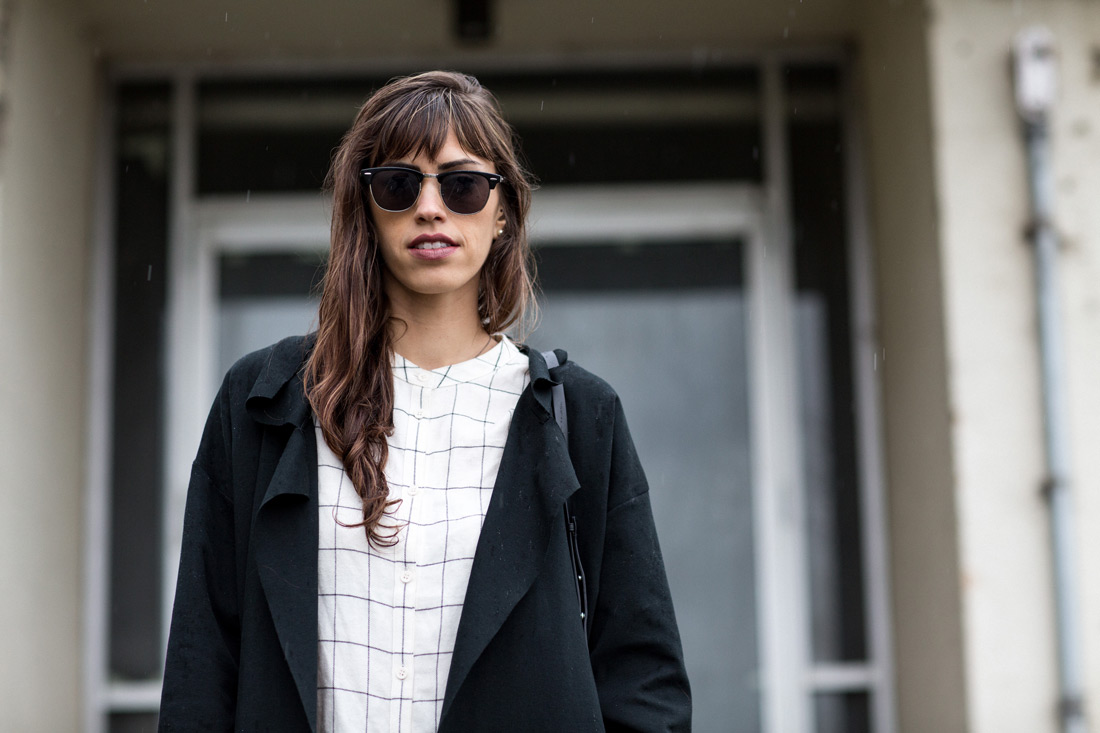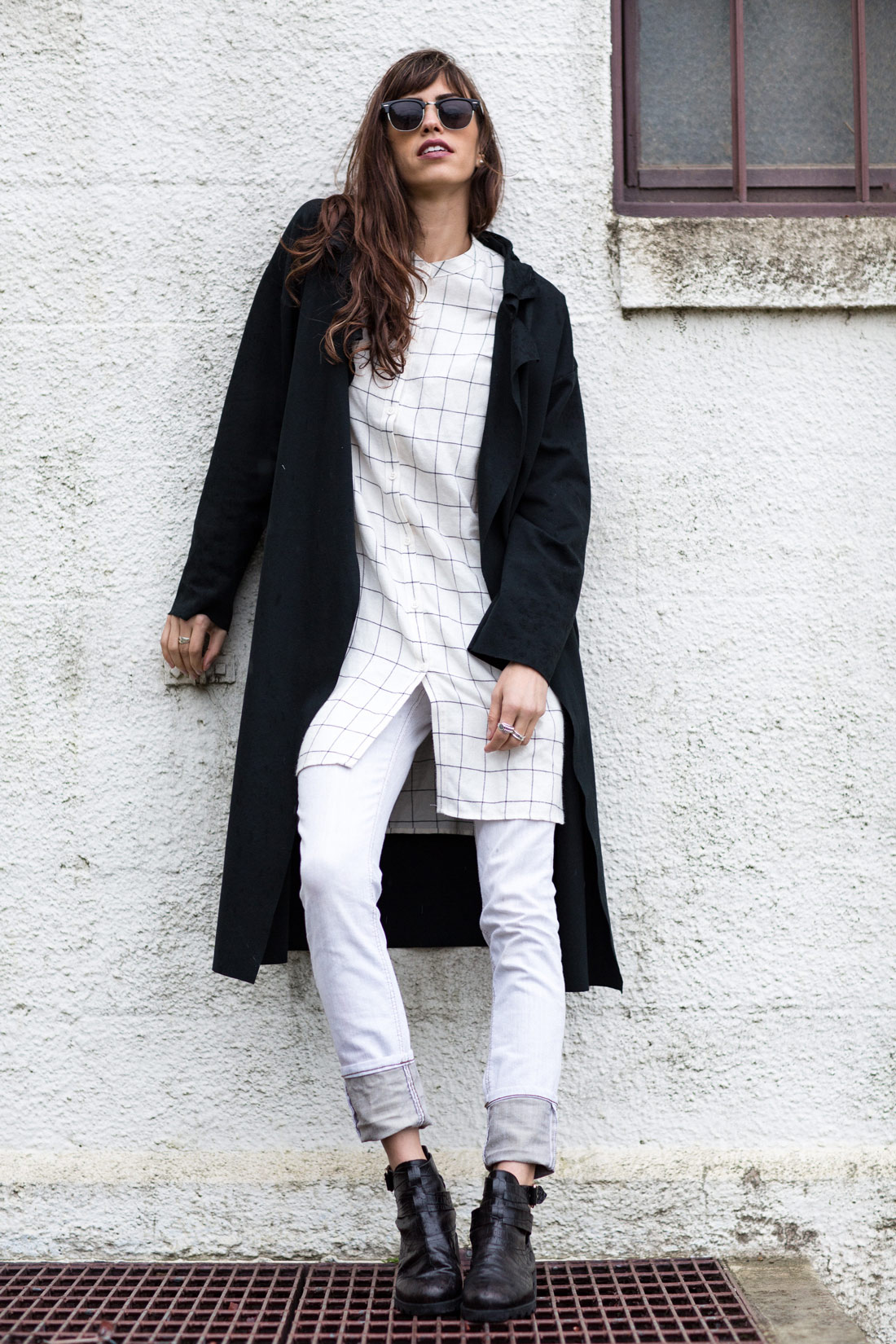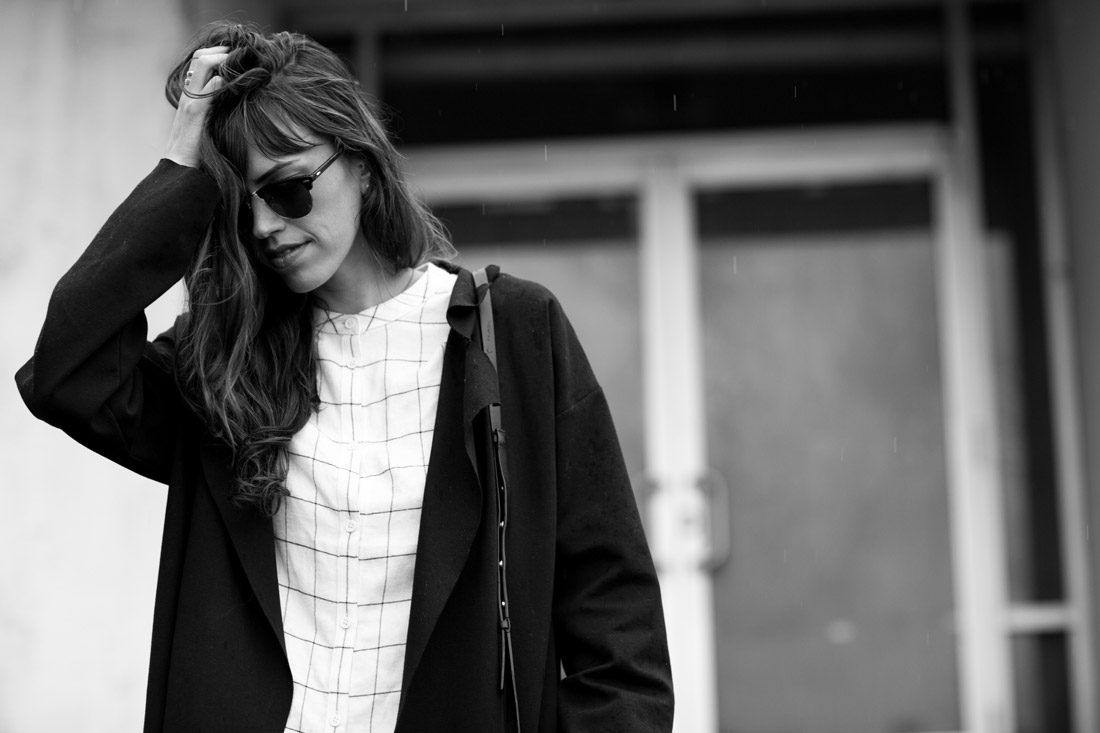 Pantones of the Post

---
Wearing // Shoes: Miista (similar) / Pants: Marc Jacobs / Shirt: Noul / Coat: Oak + Fort (similar: here, here, here) / Sunglasses: ZeroUV (similar: Ray Ban) / Purse: Rag & Bone //
Colors (left to right) // Pantone 687U / Pantone 649U / Pantone 7547C / Pantone 445U / Pantone warm Gray #U  //
Photography // Nick Wolf Photography