Can you feel the love tonight?🌹❤️🌹As cheesy as that song is, I can't help but cheese away. It plays in my head like a broken record since this love infested holiday is upon us! Whether you're going out for a romantic date with your lover or a fun single ladies night, I got some "Valentines night out" outfit inspo coming your way! 😍
I love to straddle the line between masculine and feminine when it comes to putting an outfit together. I'll usually never tip the scale but rather glide somewhere in between, so I've put together 2 Vday looks: one for the "femme fatale" and one for the "aspiring androgynous". So slide one way or the other, or borrow from both but I only have one requirement: look fierce. 💃👊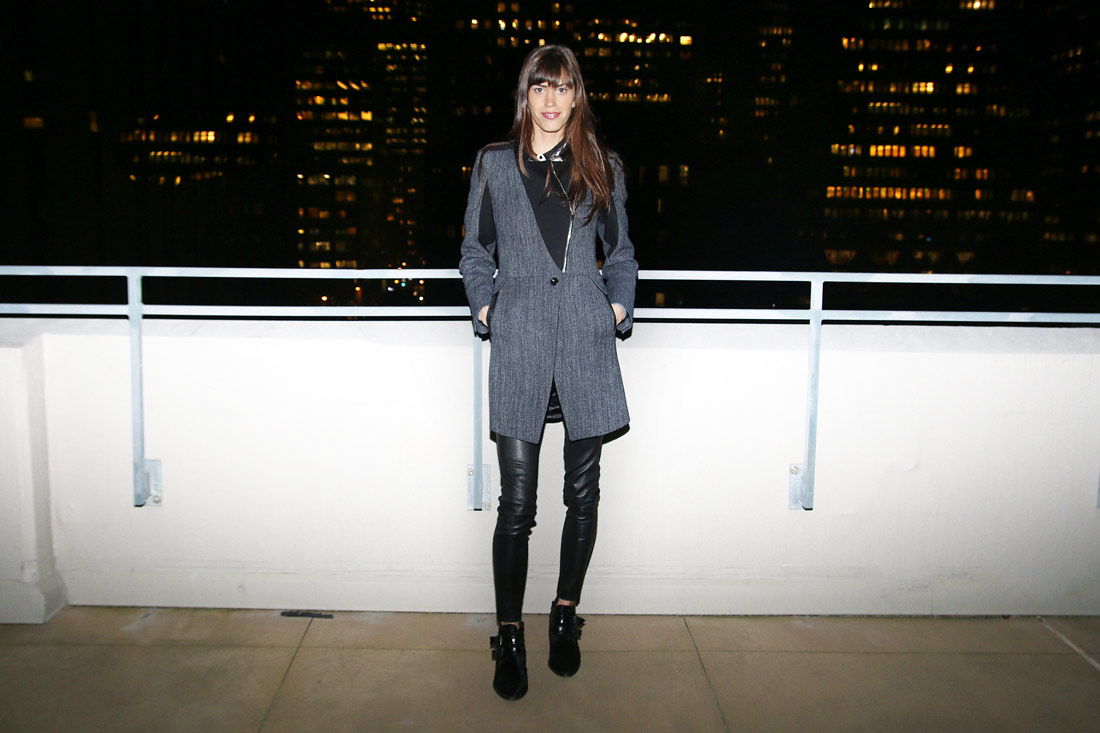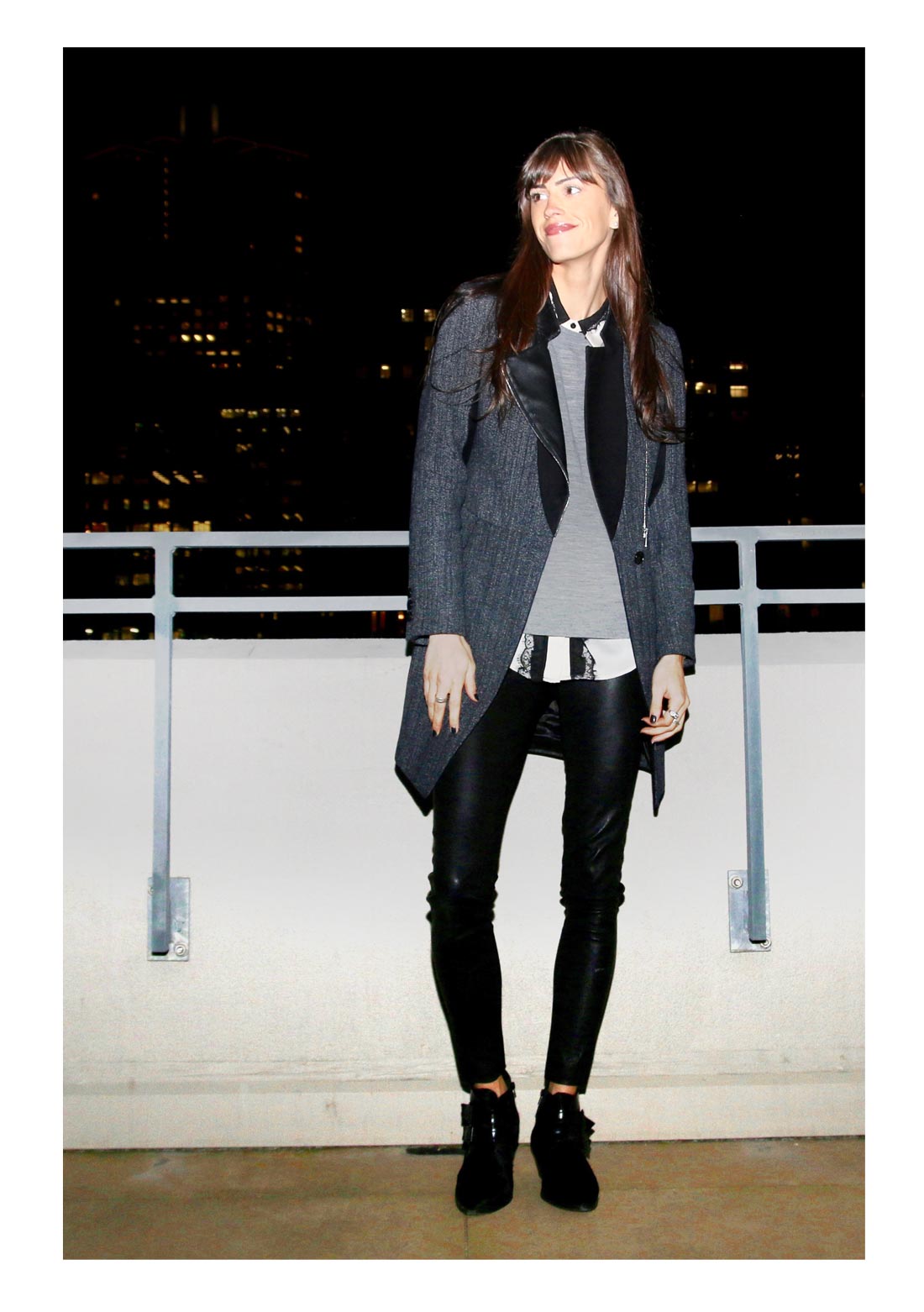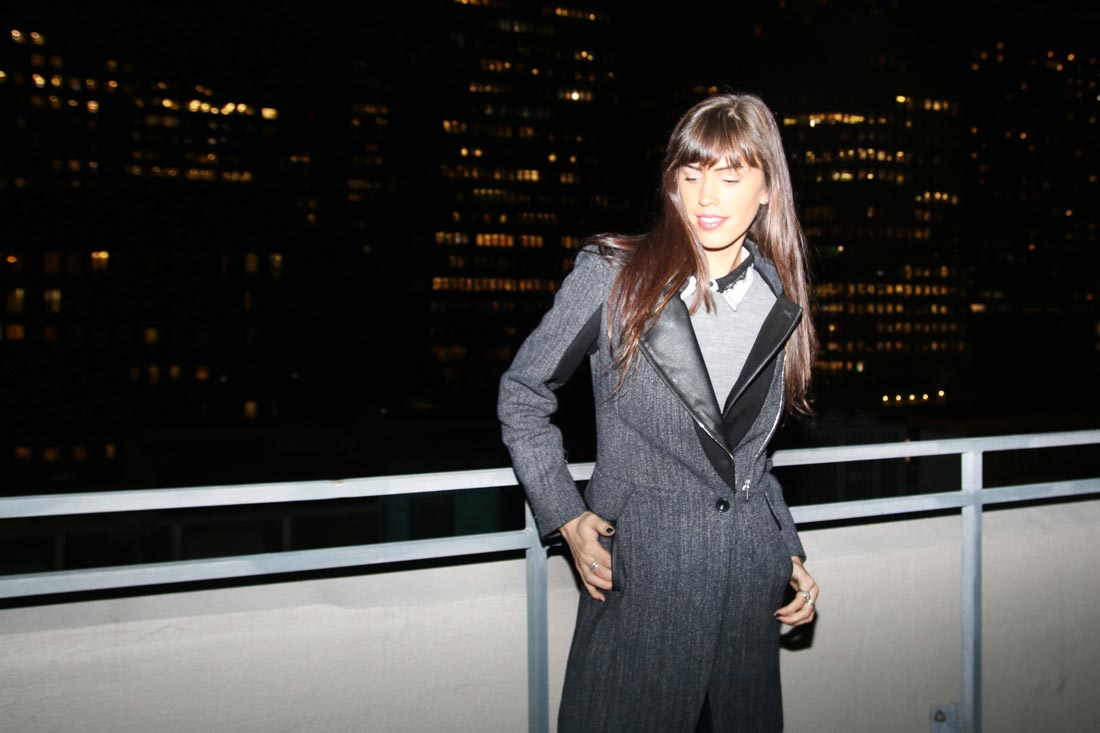 Valentines a la homme:
For the badass girl approach "part 1" (part 2 👇 cause lets be real, regardless of skewing fem or masc they are both for badass girls, am I right?!😜) But if you're going to go the button up route then:
A) Have a light shade of pink and lace in the mix to give justttt enough of that women's touch. 
B) Button alllll the way up to the collar. 👔 You may be thinking "WHAT!! God Kendall, I wanna show some skin!!!!" Don't you even worry. You'll thank me later when your SO is thinking about loosening that neck alllll dinner long. 😁 😂
Adding some serious city girl edge with leather leggings is never a bad idea (plus it'll get you and your partners minds a wandering) and finishing off with Karen Millen military-esque coat says you mean serious business… serious love makin businessssss. 🙊🙊
Everyone (self included) loves throwing around the style term "borrowed from the boys," but if your confident enough to button up and rock some edge then I'd say your one fierce woman. So button up and be strong……looking. 🔥👕 👖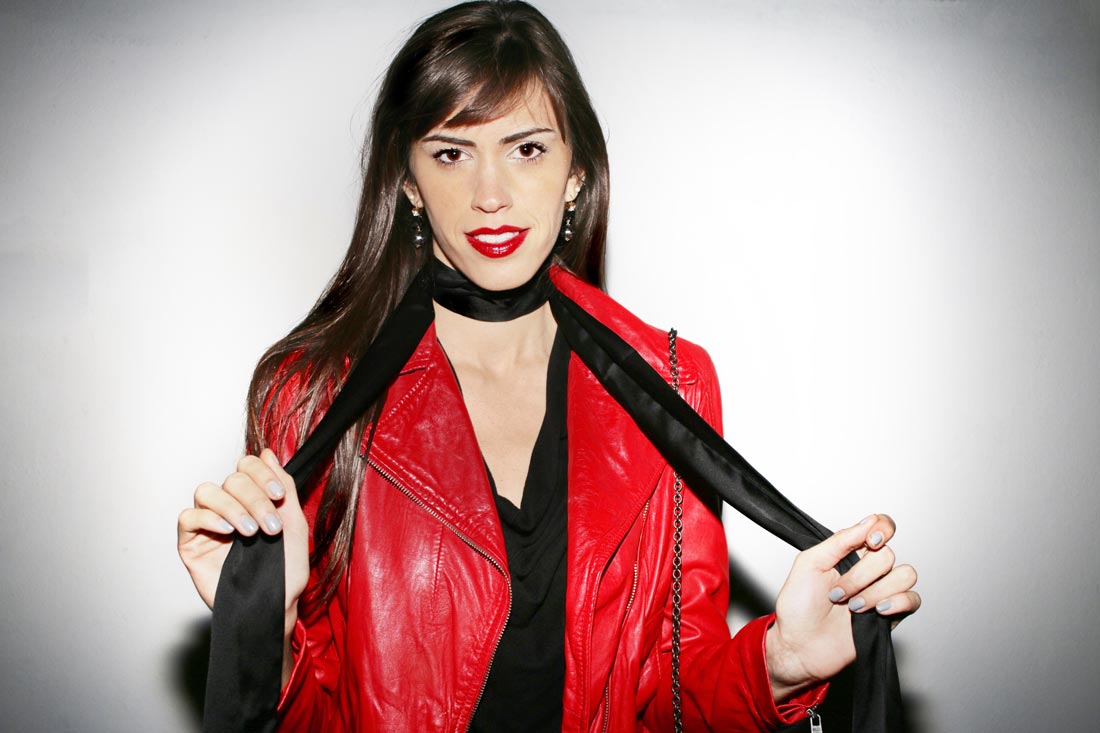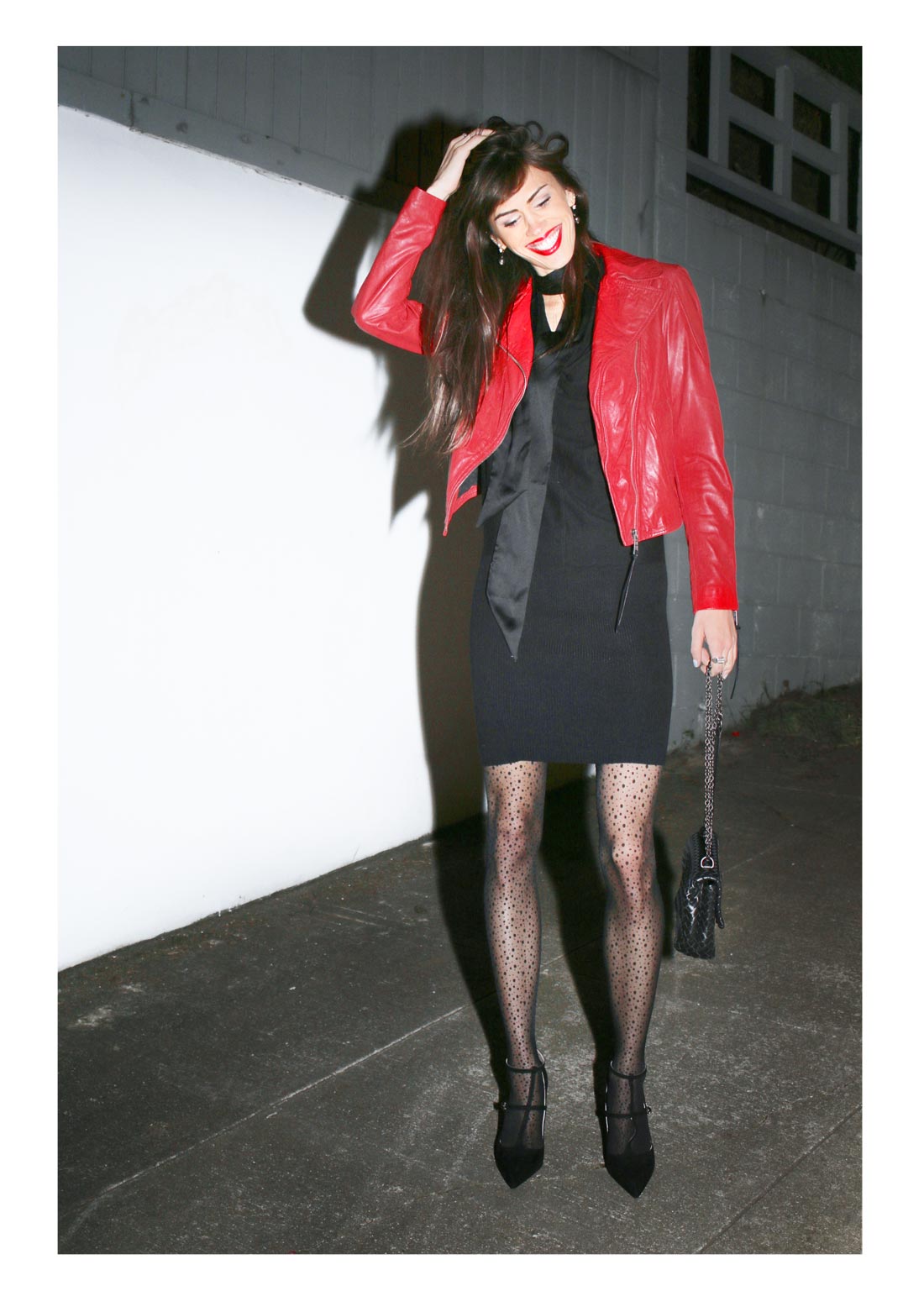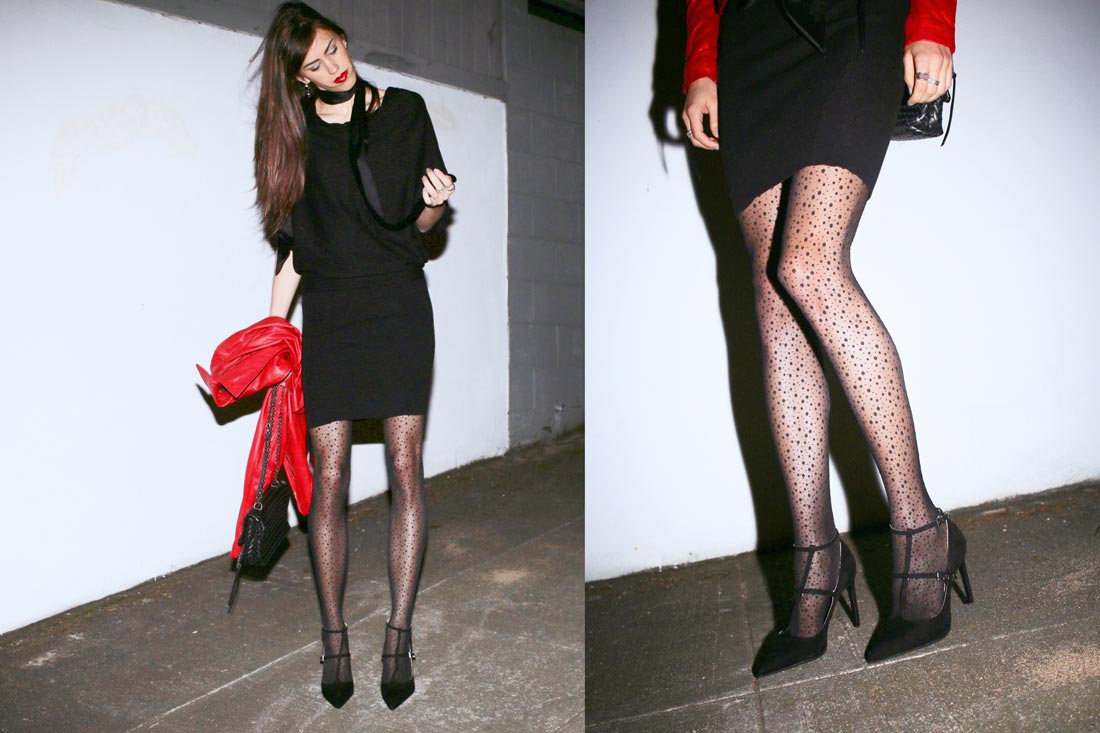 For the femme fatale Valentine: 
It's really a quite simple. Black = sex. Red = romance (and sass😝). And a necktie?! = more sex. hahaha but really. IF you're at a loss for what to wear just grab your favorite LBD – cause I know you all have one! – and spruce it up with some sexy stockings! 
Wolford are my fav because they come in SO many interesting patterns. Of course, you can get the basics there as well, and they are such good quality.🙌 But their cool and utmost unique designs make them the perfect tool in your arsenal to turn your average LBD into a unordinary outfit. 👗👠💥
Finish off with a a skinny satin scarf to solidify your fierce feminine power/edginess; or just to pretend you're in 50 Shades of Gray (Did I just say that?! Goddd what an awful movie. Sorry to any of you straight girls that liked it haha cause that shit was terrible!!! 😁)
**Psss this one got the GF stamp of approval 👏🏼👏🏼 which is rare on an outfit with heels…and tights haha). Woo!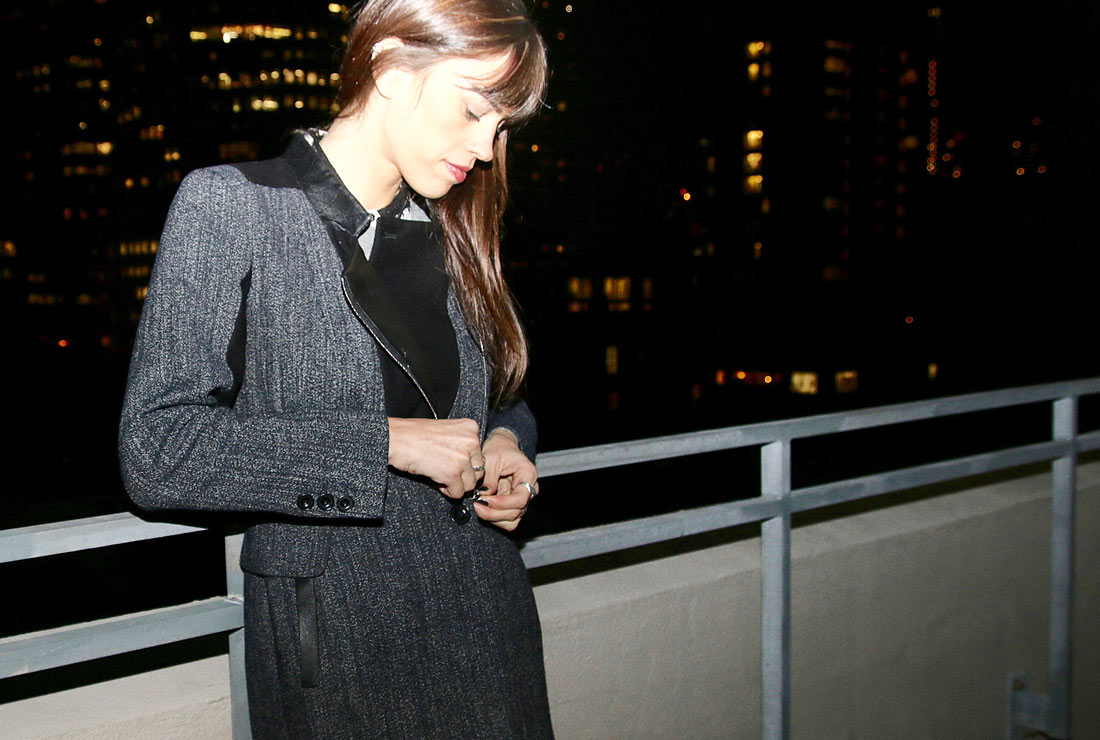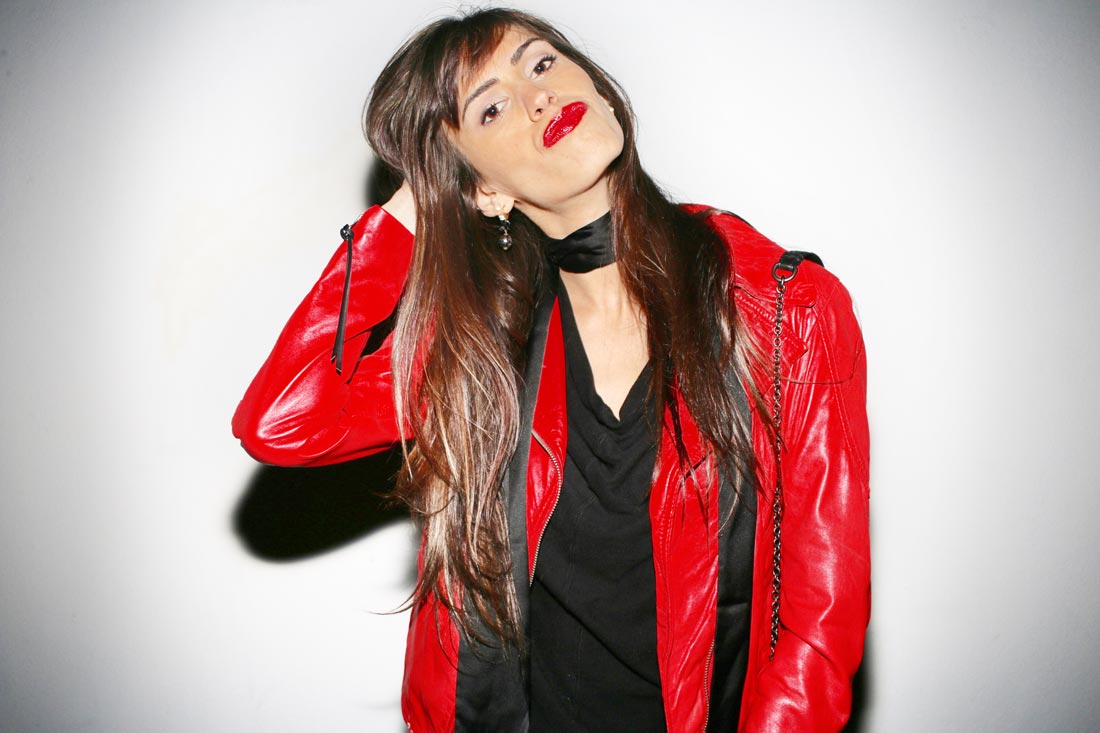 Pantones of the Post

So….which look are YOU?! Comment below! Seriously, I would love to know.
AND if you want the way too perfect drink for Valentine's Day, check out this cocktail (also follows suit in the theme of the day: a little homme, a little femme) 😉 👫
💋💋💋**PS LOVERS – Please don't put tooooo much pressure on Valentines Day. Speaking from one perfectionist to another, it can get really rough when things don't go exactly as planned on such a special night and the more pressure you've put on yourself /your relationship to fulfill that perfect night the more it will sting should there be a few bumps
…Just a friendly reminder since I want everyone's Valentines to be as romantic and joyous as possible. Love love love to all!! 💋💋💋
---
Clothing (Homme Look) // Shoes: Urban Outfitters (similar) / Leather Leggings: Alice and Olivia (similar) / Button Up: Guess / Sweater: All Saints (similar)/ Coat: Karen Millen (old) similar: here, here //
Clothing (Femme Look) // Shoes: Zara / Tights: Wolford / Dress: All Saints / Red Jacket: Diesel (old) similar: here, here, here / Purse: Bottega Veneta //
Colors (left to right) // Pantone 1795C / Pantone 432C / Cool Gray 2C / Pantone Black 6C / Pantone Black 3C //