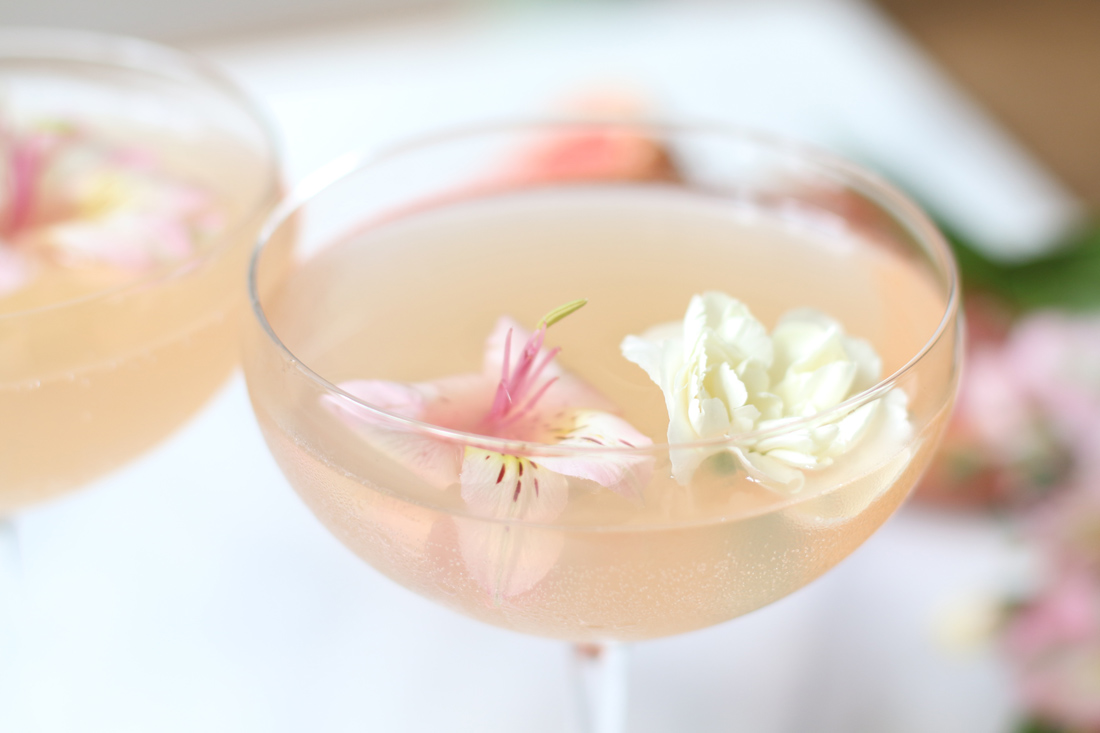 Most of my cocktails have a common theme: high ROI (lol) meaning quick to make and high in alcohol level… And the Lillet Rose Spring Cocktail doesn't fall short with it's 15 minute prep time + 3 types of alcohol. And what a better way to kick off spring then with a DELISH pink drink such as this?! 😋
Literally when I took the first sip I was all SHOOT this is HELLA good. If I ordered this at a restaurant, I would NOT send it back…Yes, this is totally restaurant cocktail status. Like sitting outside at a cafe with marbled table tops, people watching on a warm summers springs day. I'm quite impressed, and transported tbh.
So I bring you, the "Lillet Rose I Love Pink Drinks Spring Cocktail"- like a spring "spritzer" but more boozy….obviously. 💐👍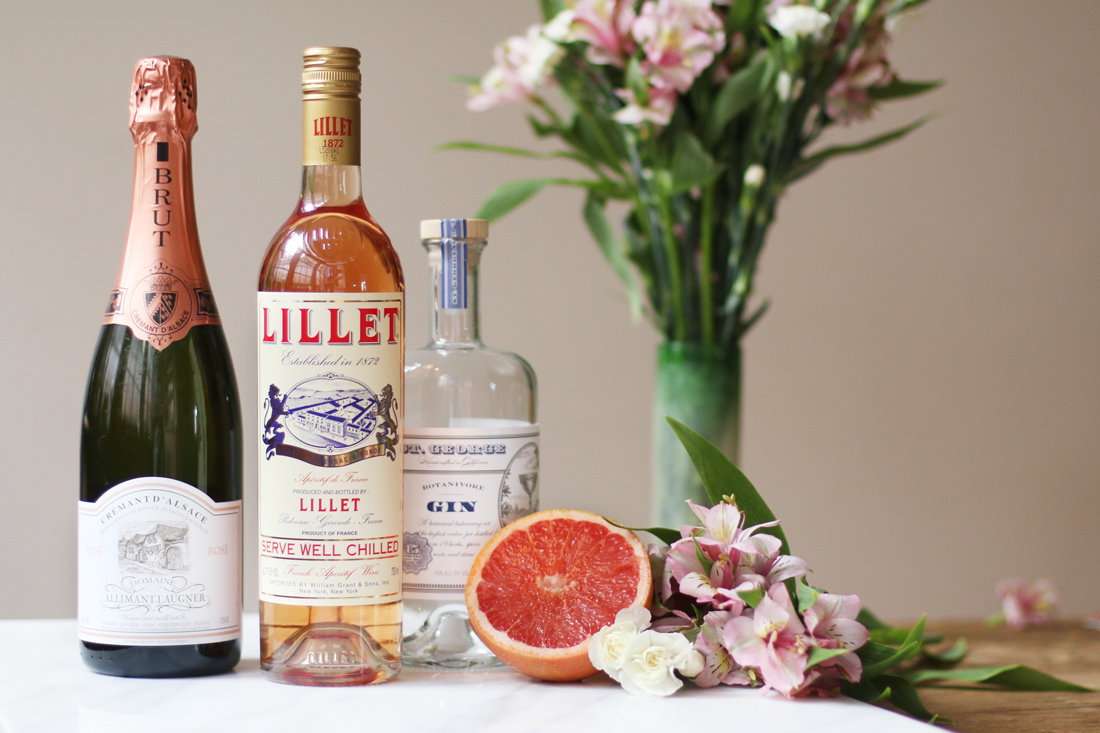 Ingredients:
2 oz Lillet Rosé
1 oz St. George Gin
3/4 oz Grapefruit Juice (fresh is best, 1 grapefruit will be enough)
1/2 oz simple syrup
Splash of champagne
Edible flowers (for garnish – can be found at local farmer's markets or boutique grocery stores)
Process:
Mix Lillet, gin, grapefruit juice and simple syrup in cocktail shaker with ice, shake well for 10 seconds.
Strain into coupe glass and add a splash of champagne, about a 3 second pour.
✨PRO TIP: Buy the cans of Sophia champagne if you're only going to make 1-2 cocktails that way you don't waste an entire bottle of champagne. Just crack a can for the couple drink and save the rest for a rainy day, yaddida? 😜
Garnish with a pretty flower and serve immediately. 🌸
✨PRO TIP: If you don't have time to go to the Farmers Market for "edible" flowers, just rinse off a normal flower and stick it in haha. Hell, thats what I did and no one died lolll… but maybe warn your guests first 😜
🍸🌹 🍋 Tastes a little like rose pink lemonade when you take that first sip. The grapefruit flavor is mild and keeps the cocktail from getting on the sweet side. Just a hint of gin taste, mostly masked by the sweet wine flavor of the Lillet (my new obsession). Also I highly advise using a floral/herbaceous gin like this one from St. George to bring out the best flavor profile of this drink. Ooo the subtle hint of bubbles is the perfect way to end this sip of rosy heaven. 
I feel like I'm actually drinking a flower… no no, sitting in a flower bed sipping pink drinks. YES. What could be better!? HEYLO SPRING. 🌷🍸🌷🍸🌷😊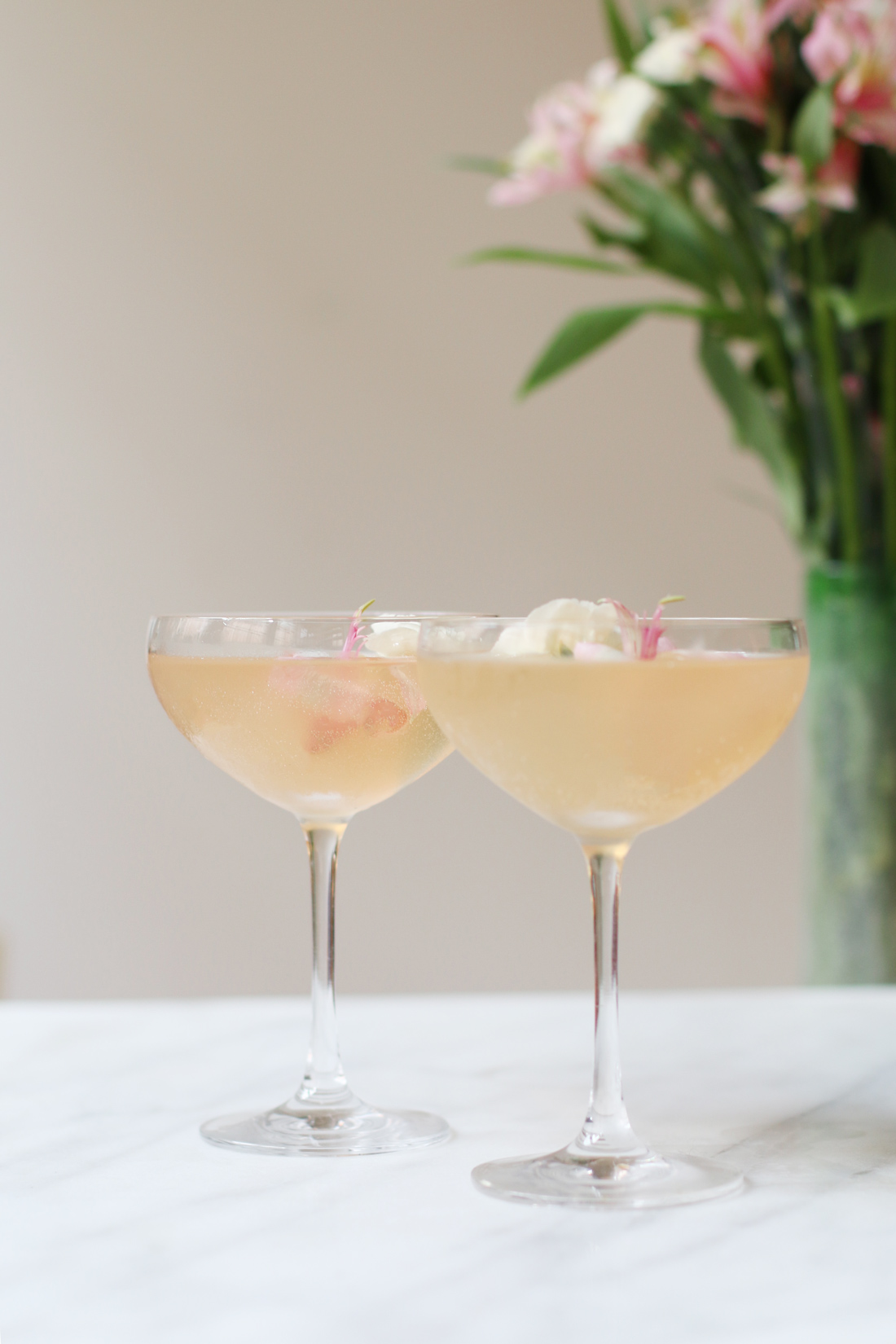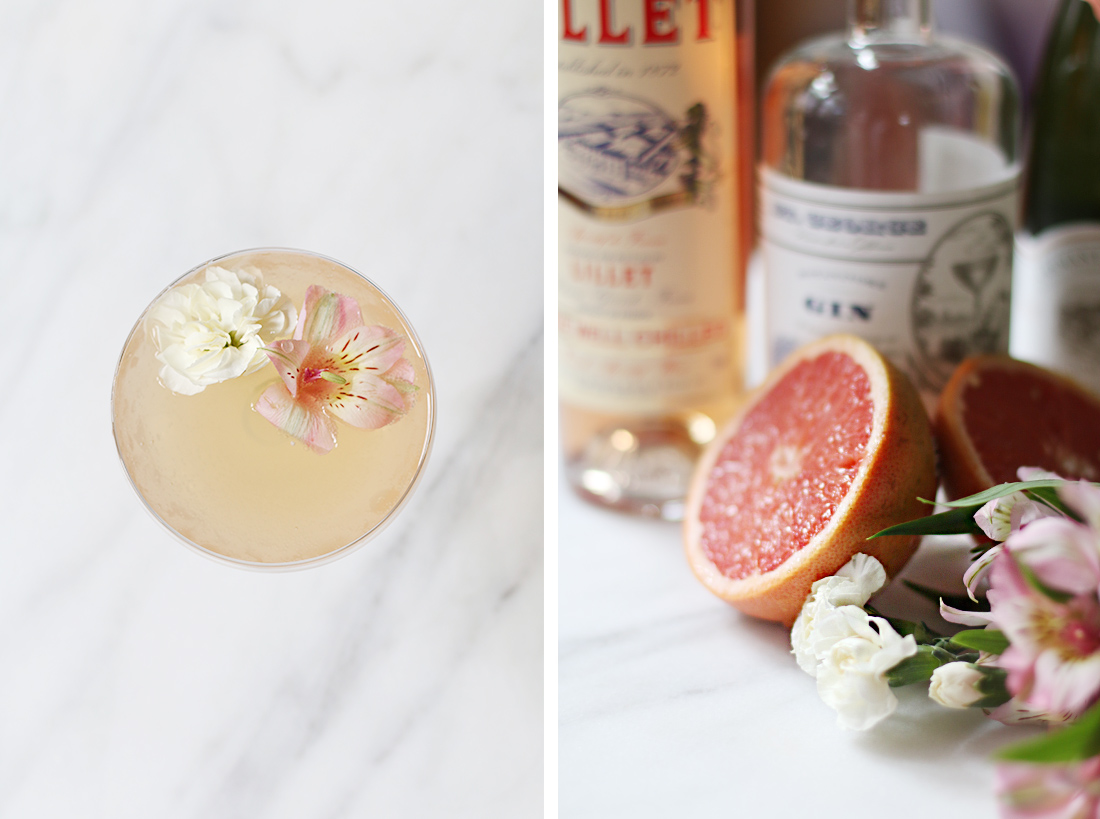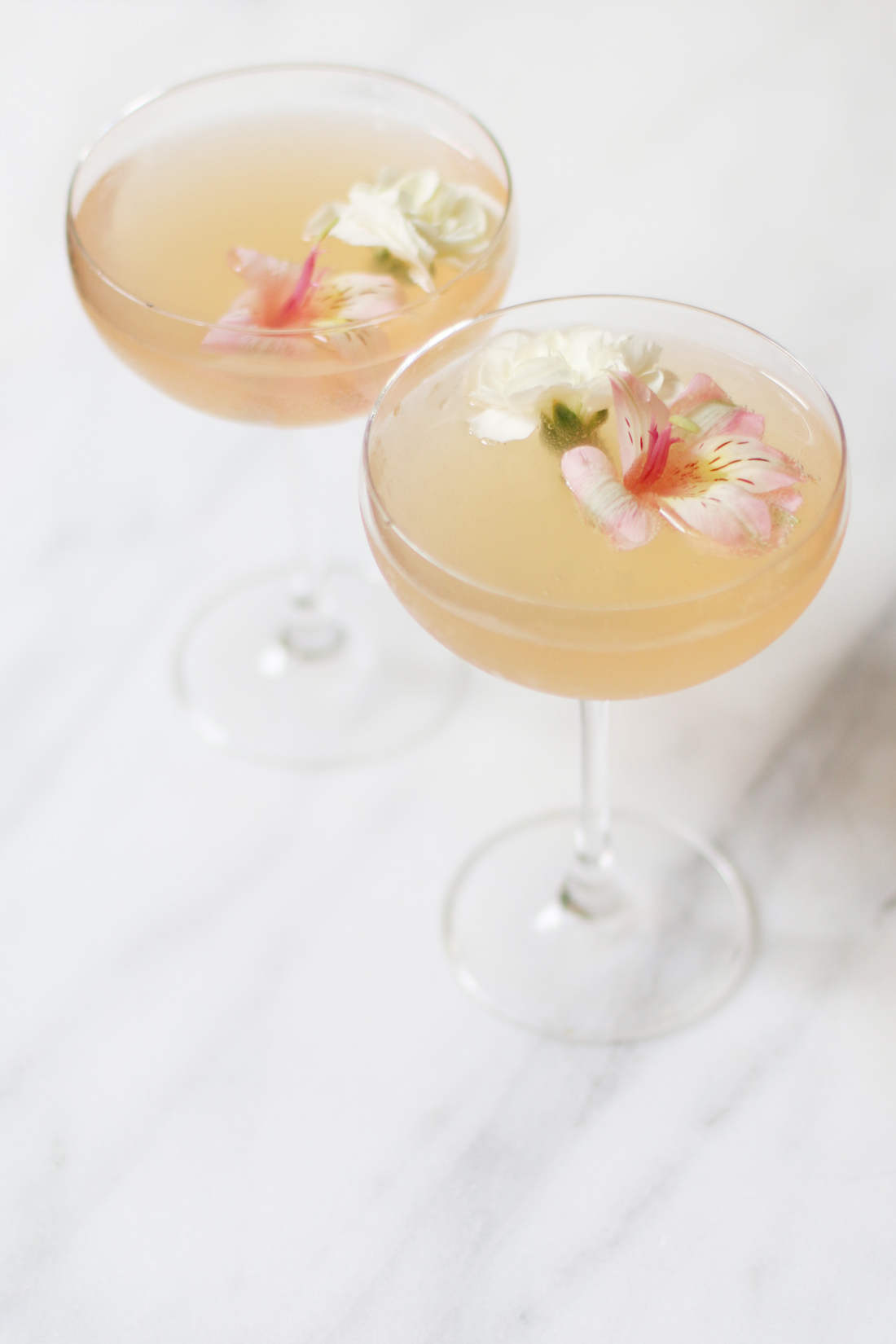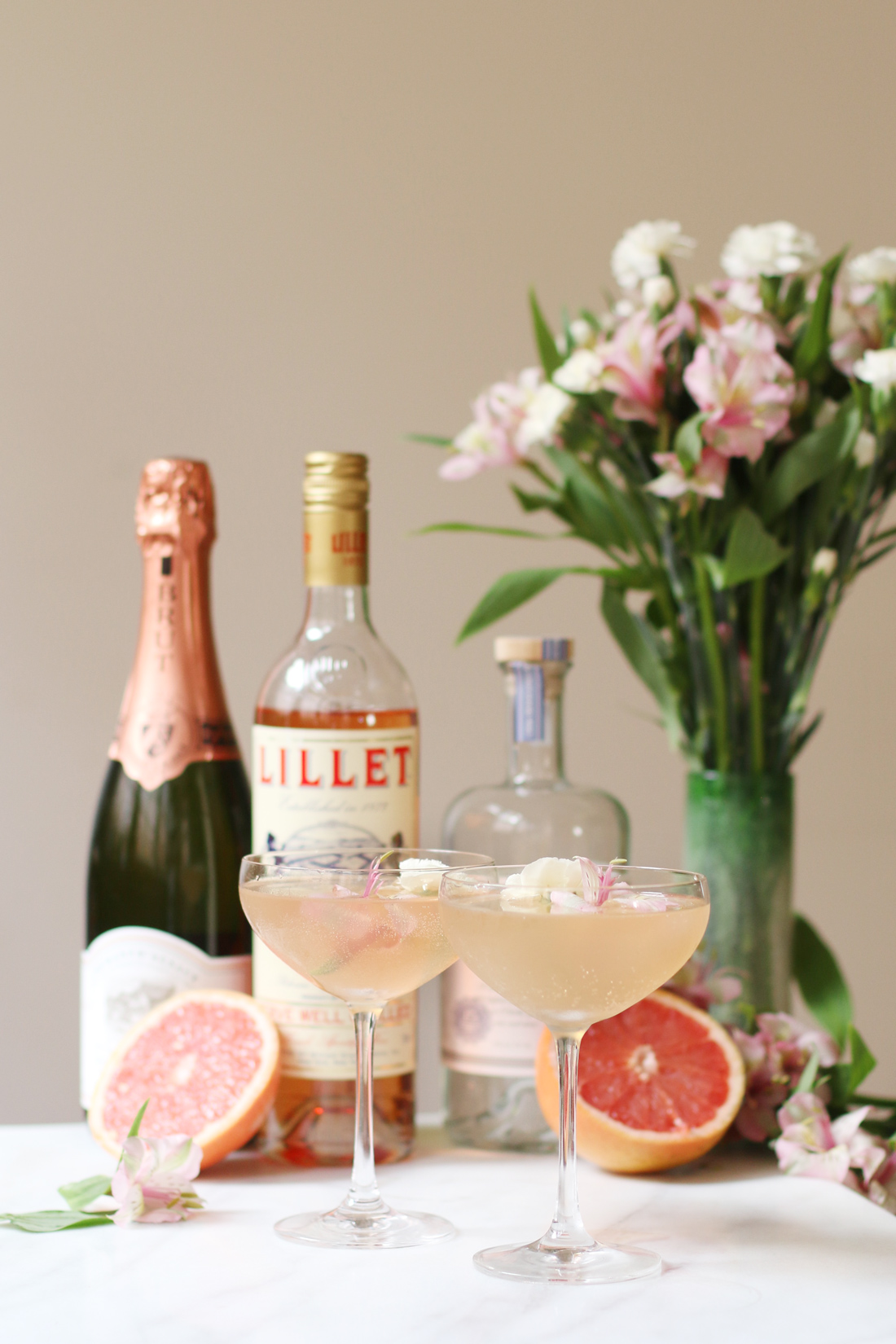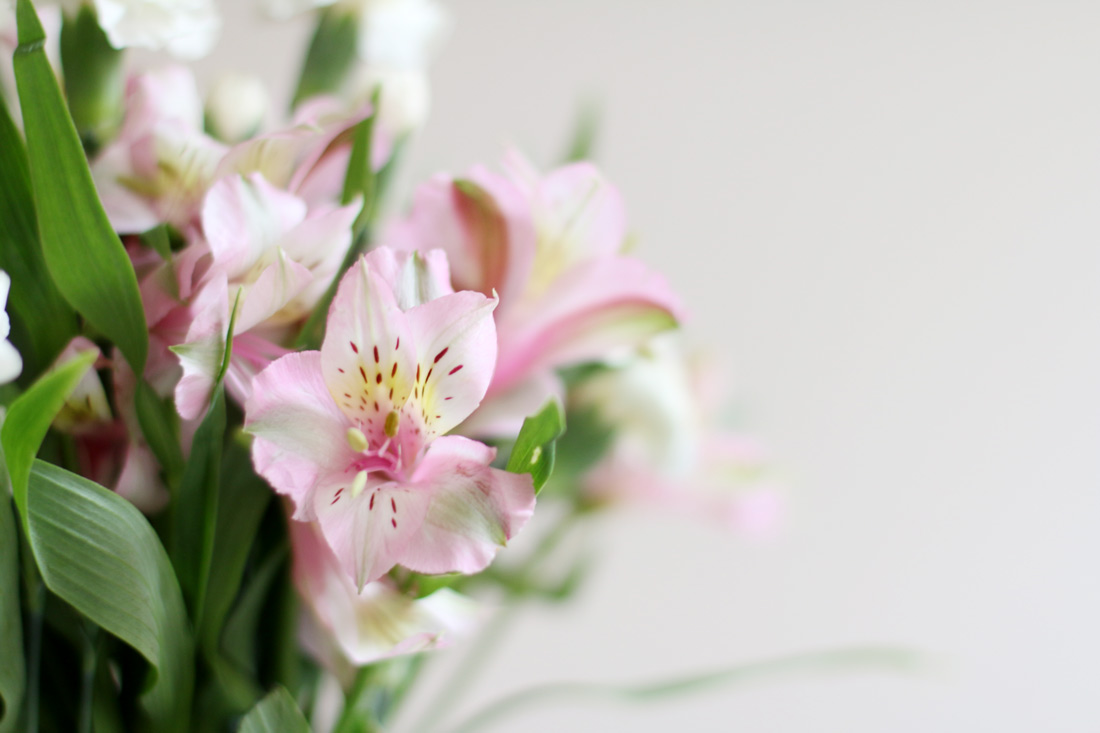 Pantones of the Post

---
Stuff // Lillet Rosé / St. George Gin / Champagne for 1-2 cocktails: Sophia Coppola Cans (otherwise any good champagne will do) / Coupe Glasses: Crate & Barrel / Marble Slab: Crate & Barrel //
Colors (left to right) // Pantone 169C /  Pantone 348C /  Pantone 5743C  /  Pantone 7529C  /  Pantone 51795U //