Last weekend I visited one of my best friends from UCLA down in San Diego, 👫☀️ and no joke I told him the ONLY thing I really wanted to do was go to the Modern Times Brewery. Beer addict much? 😬 (Well yes, but..) Modern Times has made a huge splash in the craft beer market in the last year and I wanted to see what all the fuss was about! Sure I've picked up their beer at Whole Foods from time to time but the breadth of offerings is so vast, one can only have the true MT experience at one of their 2 San Diego locations…or at least thats how I justify a trip down south. 😉😉
I headed to the Point Loma house, because who doesn't love a giant post-it wall mural of Michael Jackson and a monkey!? 😂🙈 No, they actually had 16 beers on tap AND a coffee bar serving house brewed coffee. Beer AND coffee!? What is this, heaven?! 🍺☕️ Also, the vibe of the brewery is everything I expected: hipster, veryyy chill, friendly and a little funky. 🙌🌈
The homies got the regular tasting flight of Modern Times 4 staple brews and I got the specialty flight (better choice 😛) but either way you get the taster served in a cool old cigar box! My favorite's were: The "Black House" (an oatmeal coffee stout), "Lomaland" (a saison, big surprise here 😏) and "Orderville" (A musty citrus IPA).
If your down in San Diego (a meggaaaaa craft beer scene) it's definitely worth spending your Sippin' Sunday at the Modern Times Brewery! 😄🍻✌️
*Pssss* After trying the variety of flavors they offer, I realized probably about 75% of their beers have a very slight to heavy hoppy/bitter flavor to them…so if you know you're one of those "hops haters" I might suggest going to Stone Brewing around the block (also a fab experience🙌🍻).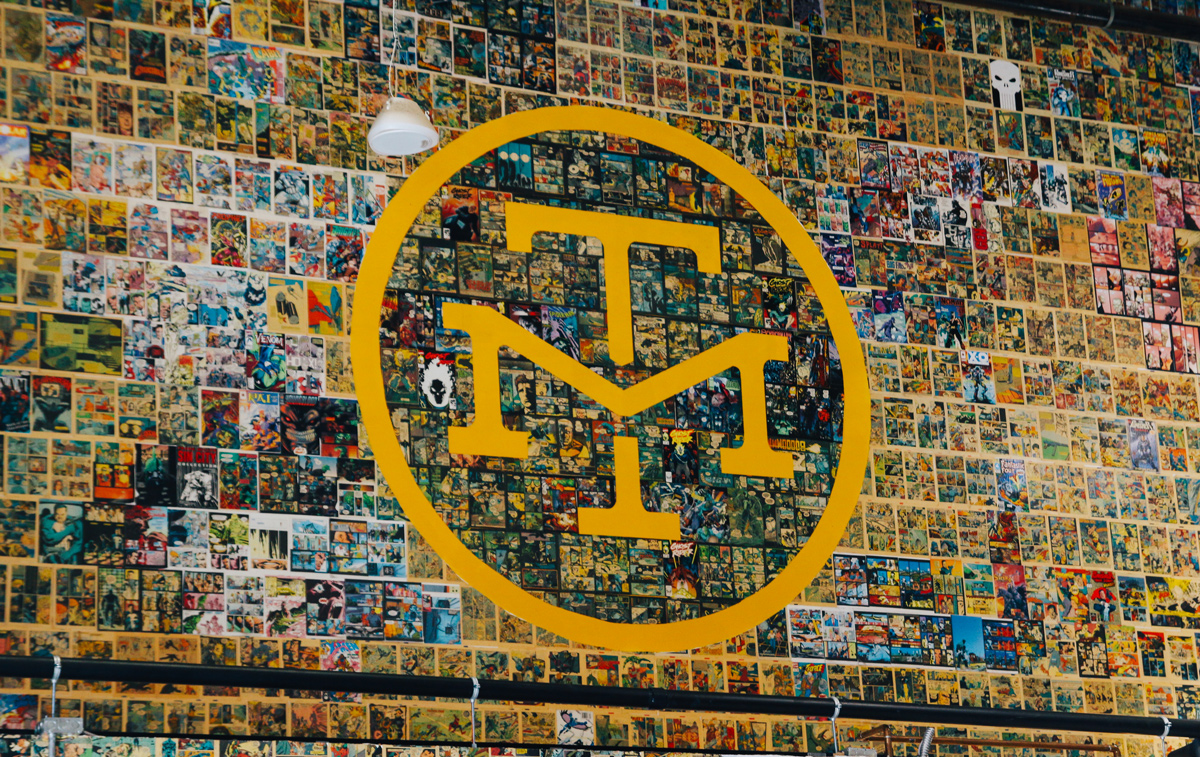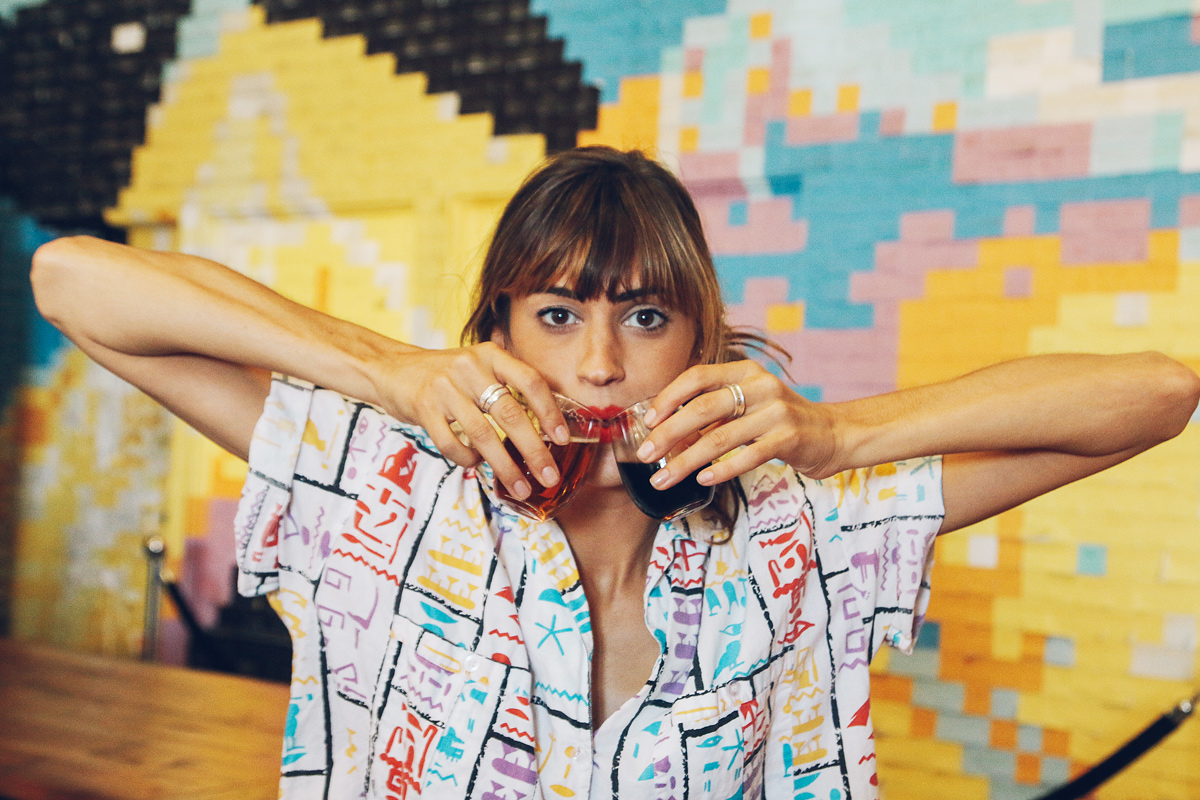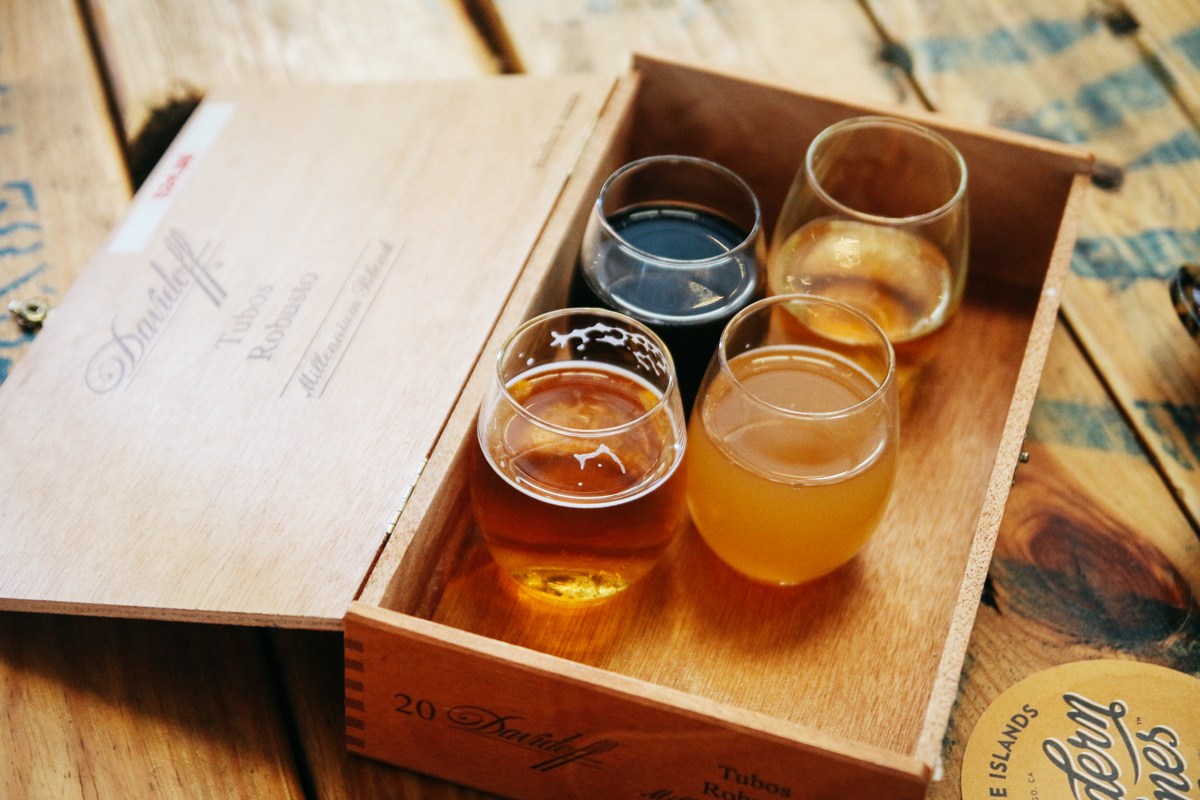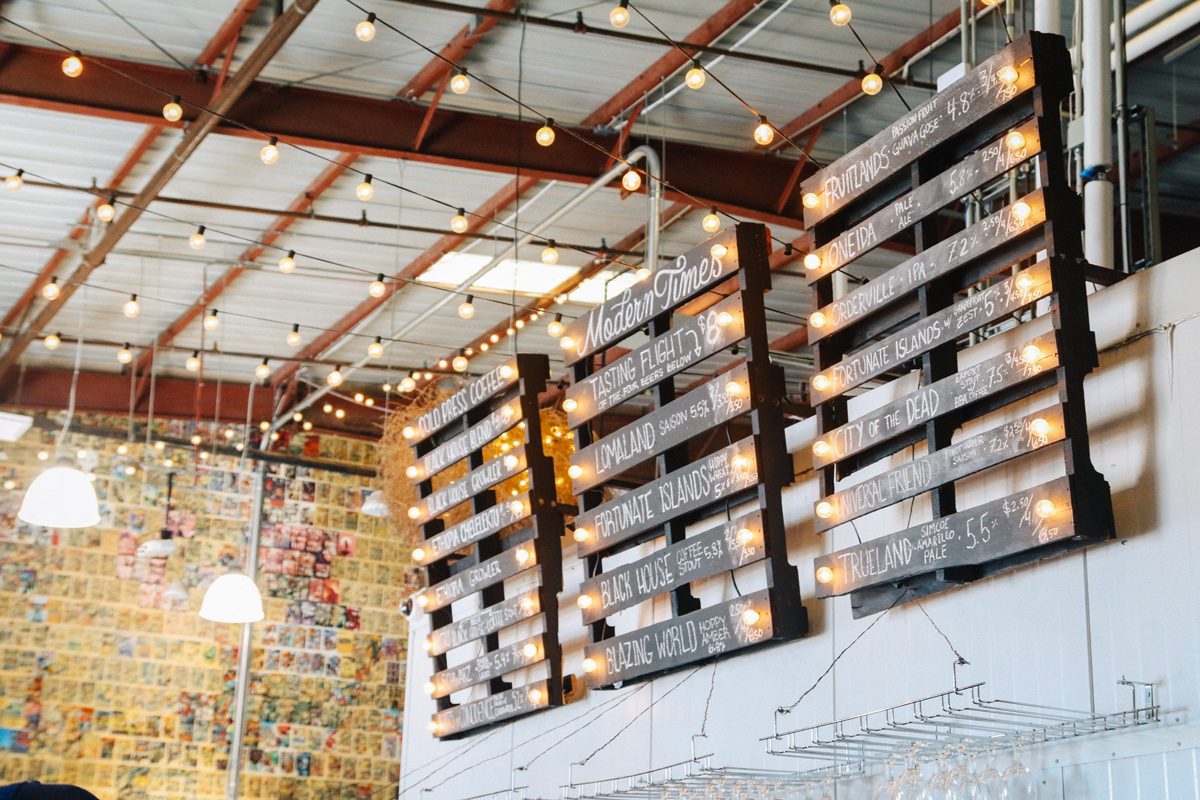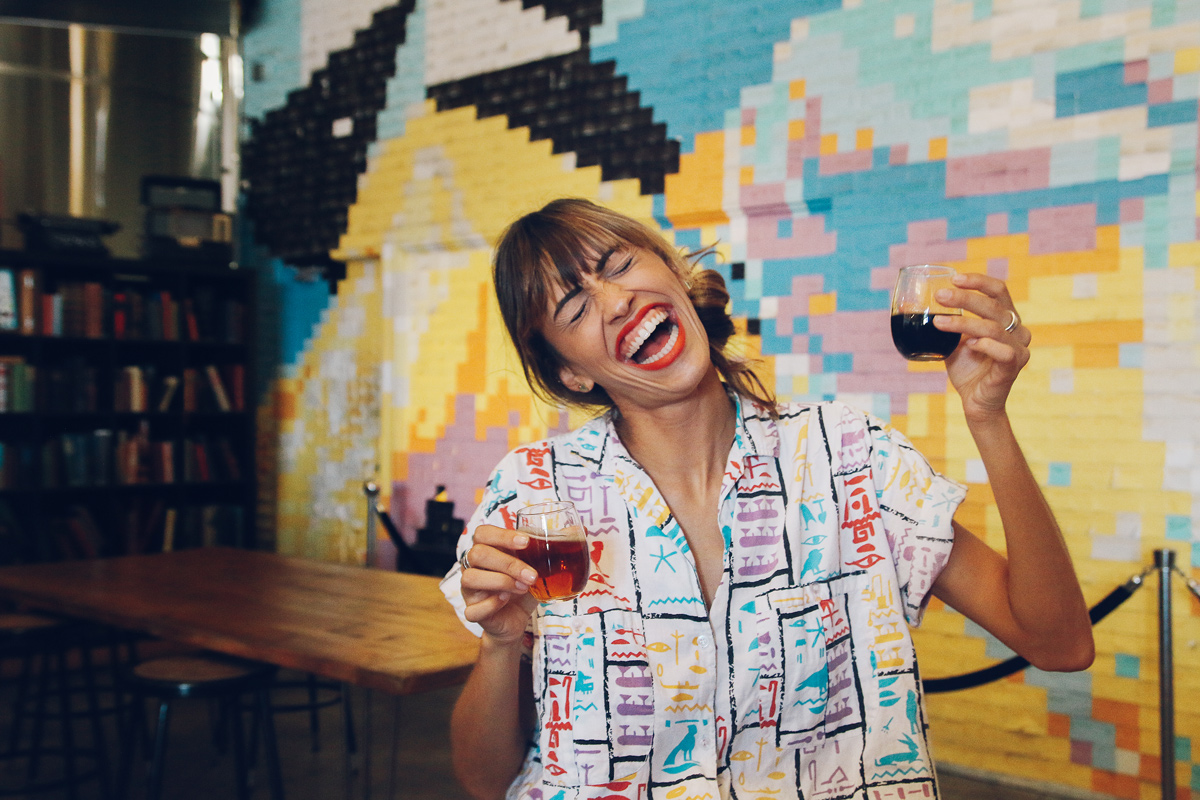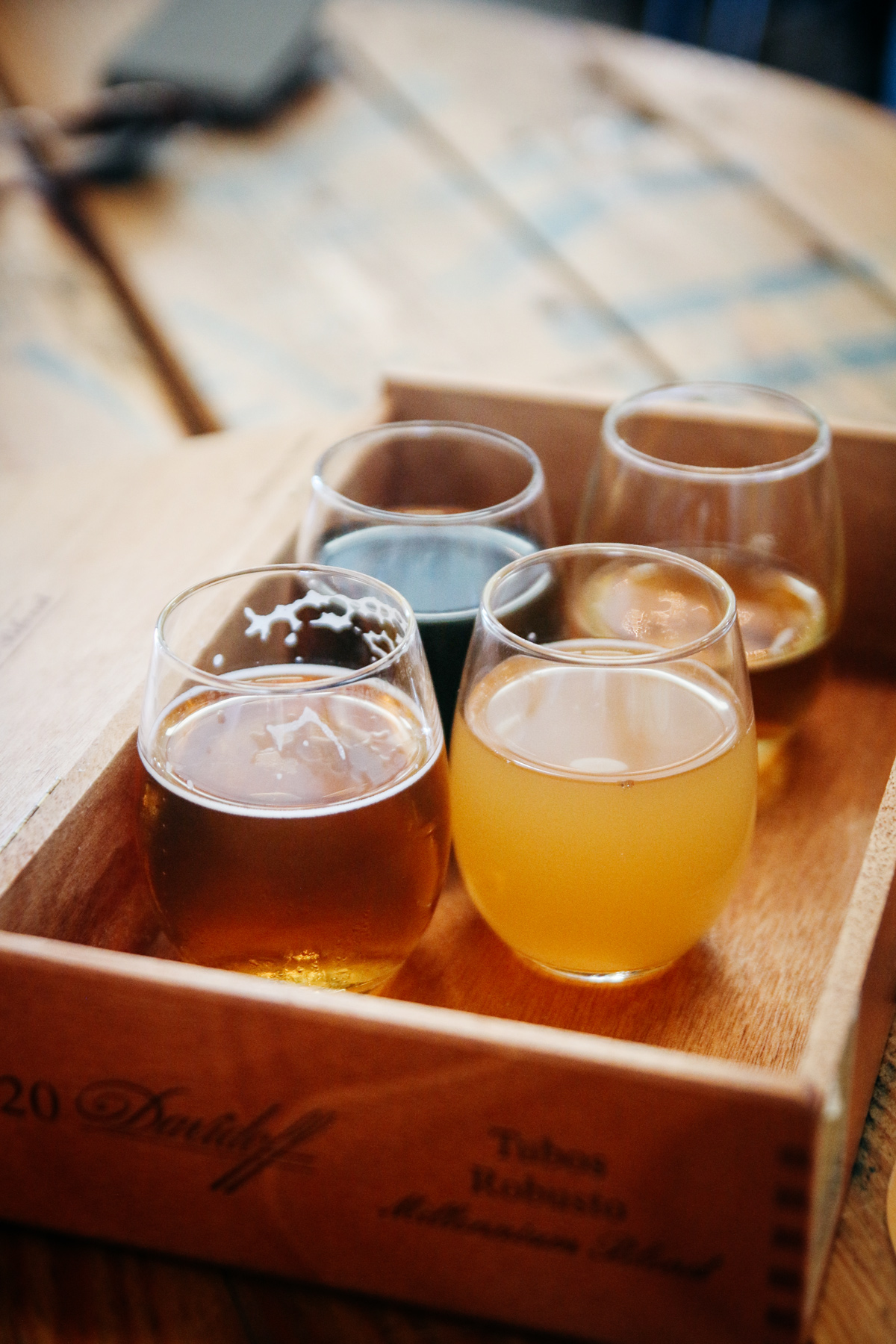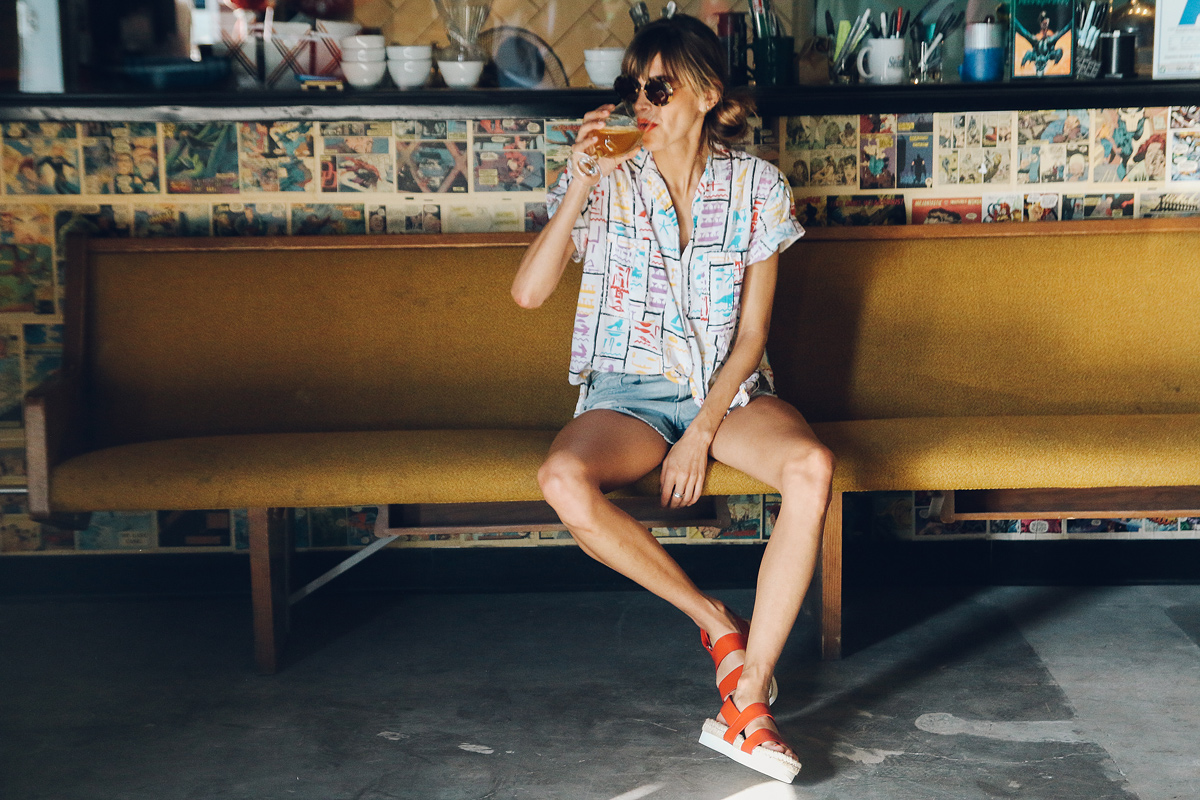 Pantones of the Post

---
Wearing // Shoes: Flamingos  /  Shorts: Urban Outfitters / Shirt: Thrifted / Sunglasses:Miu Miu via Shop Ditto  / Lipstick: MAC //
Colors (left to right) // Pantone 7710U / Pantone 7753U / Pantone 7510C / Pantone 7516C / Pantone 7626C  //