I had the pleasure of being in charge of cocktails at the first annual ADL Holiday Party, hosted by friend/blogger, Jacqueline Palmer, last week…so no, ya can't go (this year) but what you can do is take this cocktail recipe and DIY cocktail station knowledge for you own festivities! Because really, why stress over keeping guests topped off while also playing life catch up when you can alleviate some responsibility? Please… help yourself out, and try this out at your next party!! 🙏💯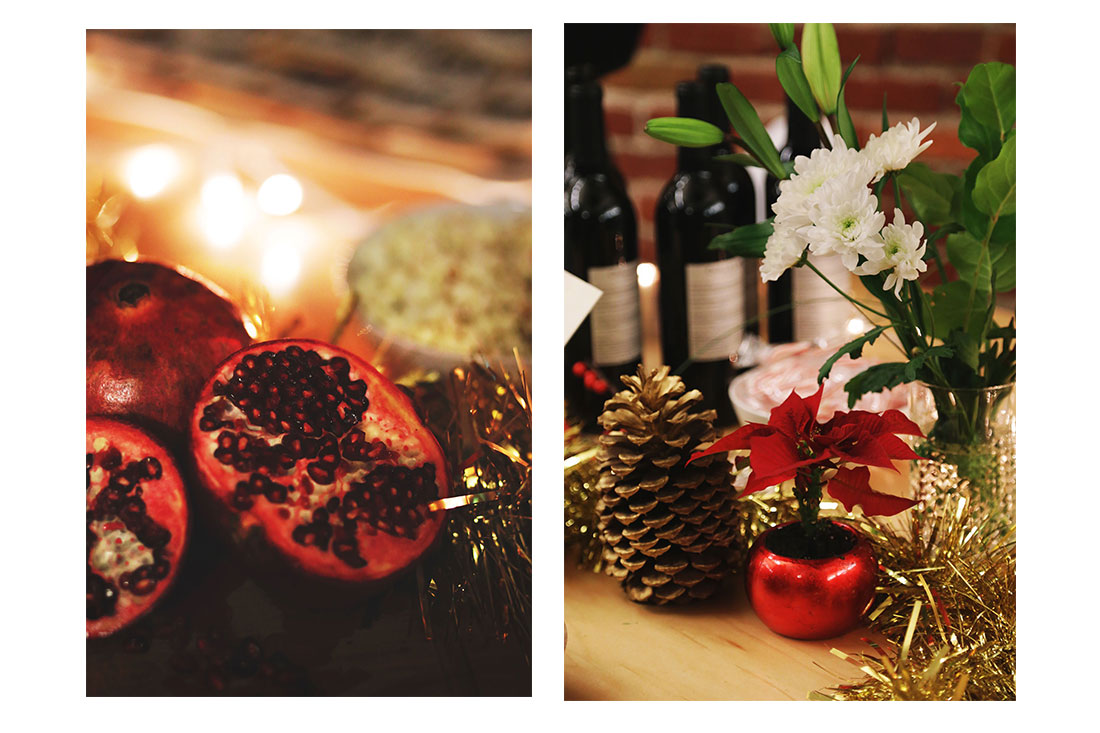 Take away number 1: DIY COCKTAIL STATION, PEOPLE!! The best decision ever because it allowed me to socialize anddd gave guests a fun party activity (totally making everyone feel like a badass bartender with their new skillz 👌).
So how did I accomplish said DIY cocktail station?!? It's simple:
Table decorations: Max out on Christmasy flowers, throw something sparkly on, lay down the white lights (they aren't just for trees) and display the cocktail garnish "prettily" for the final touch. BAM! Done. 👏👏
Break it down, really break-it-down like 2AM on the dance floor down, in simple easy to follow steps… Splitting the recipe into 3 parts: Prep, Drink, and Garnish, was great because it allowed more people to crowd around each station and just focus on a couple things at a time.
Most importantly, don't choose a hard cocktail!!!! AKA Use my recipe for the Holiday Spritz, duh! (In Part 2 of this post) **Optional but helpful, was a brief demo at the start of the party, make a judgement call based on your collection of guests
Now step back, relax, laugh and enjoy as your guests make their own experience festive! 👯🍸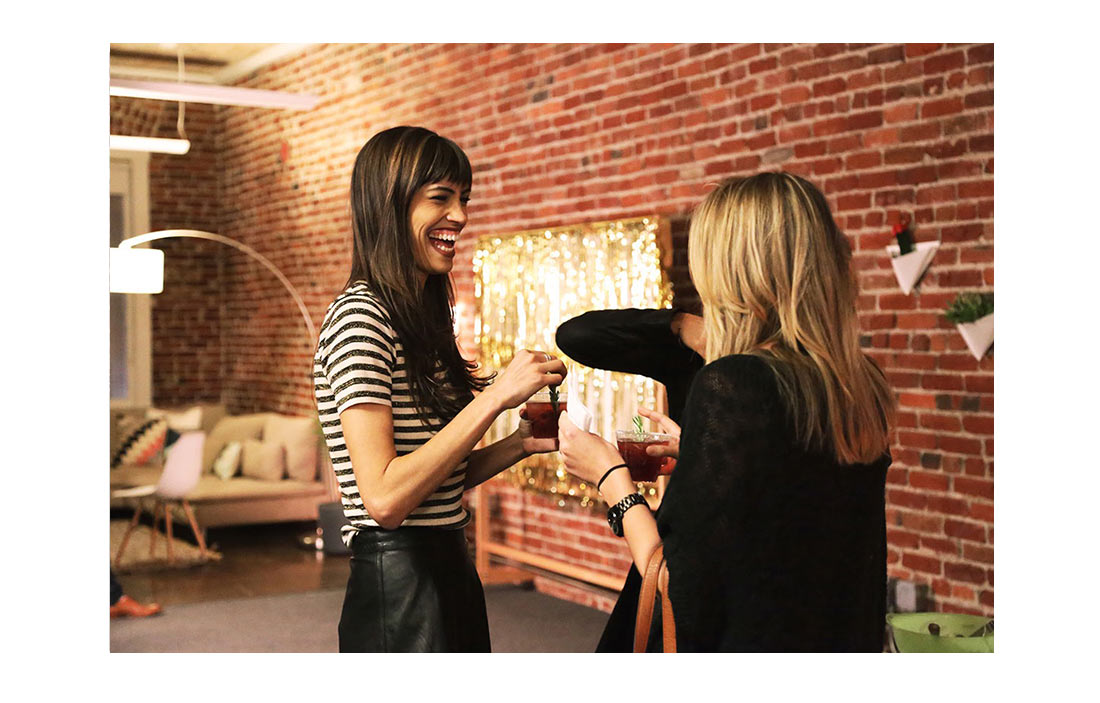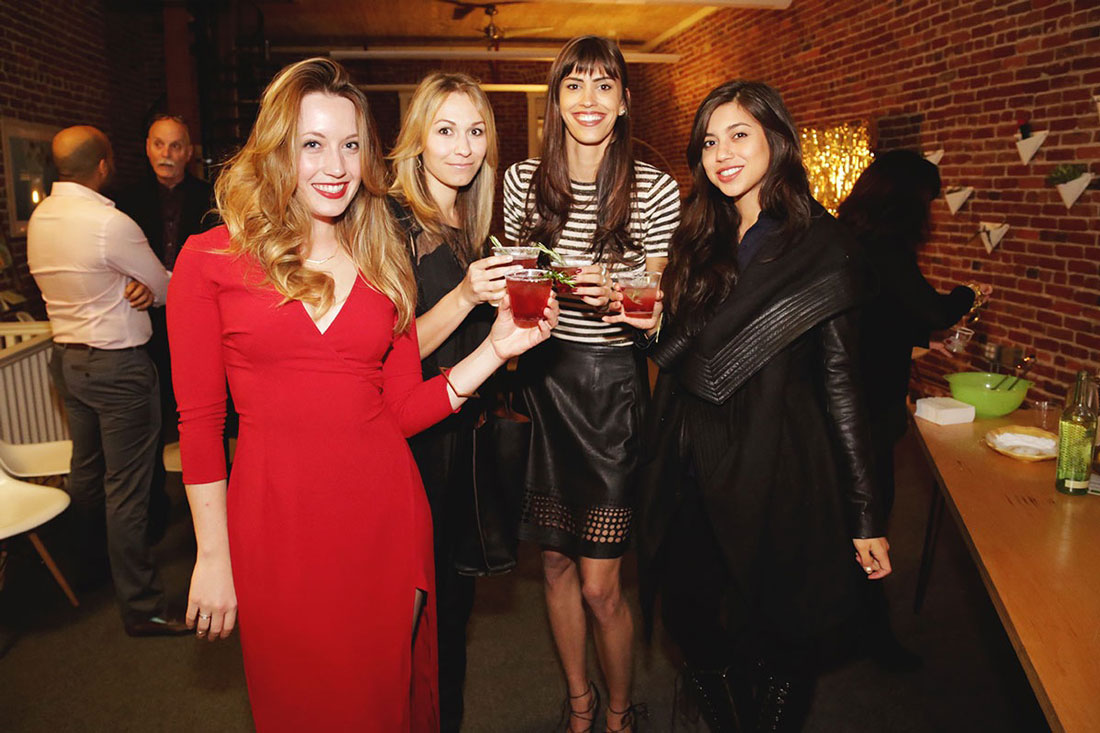 Take away number 2:  If you're a real baller and wanna take your party to the next level, consider renting out a hip Breather room and photo booth and go nuts! I mean come onnnn, what is better than a photo booth?! Basically nothing… besides good cocktails 😜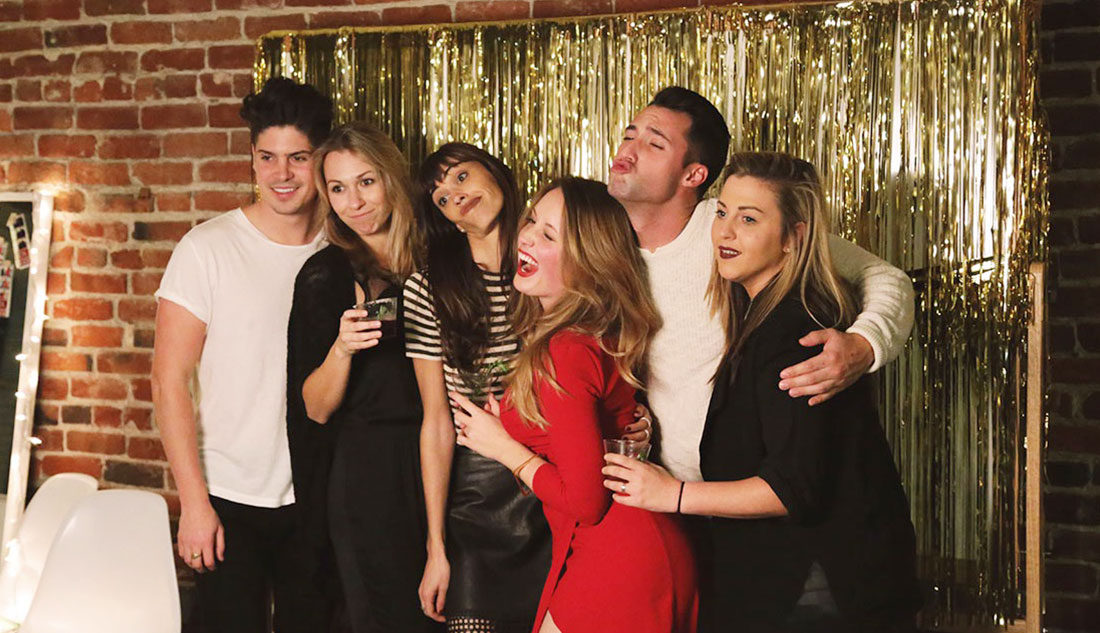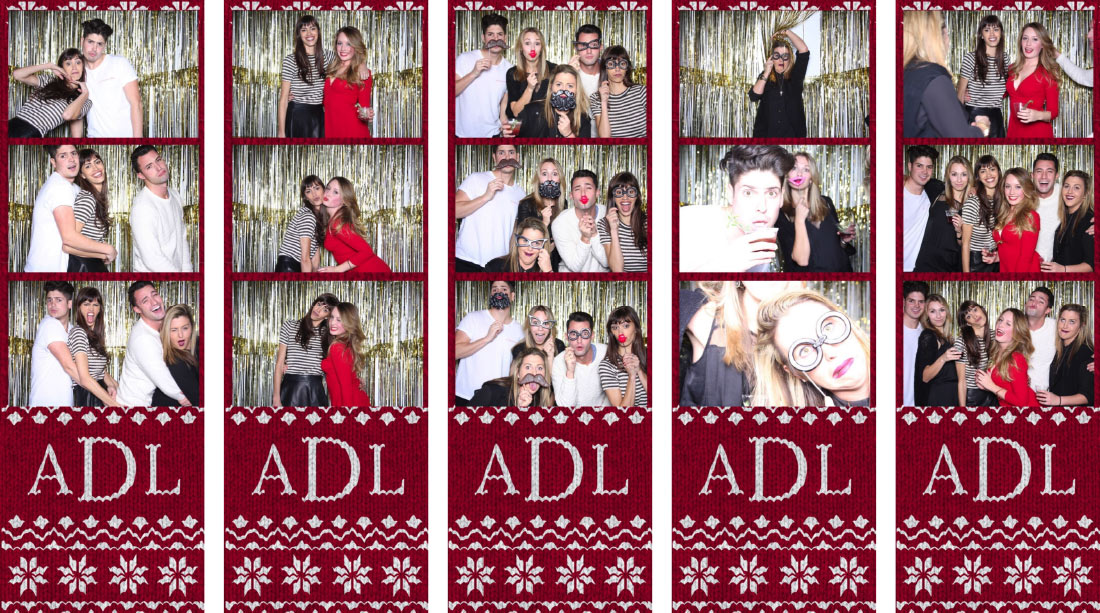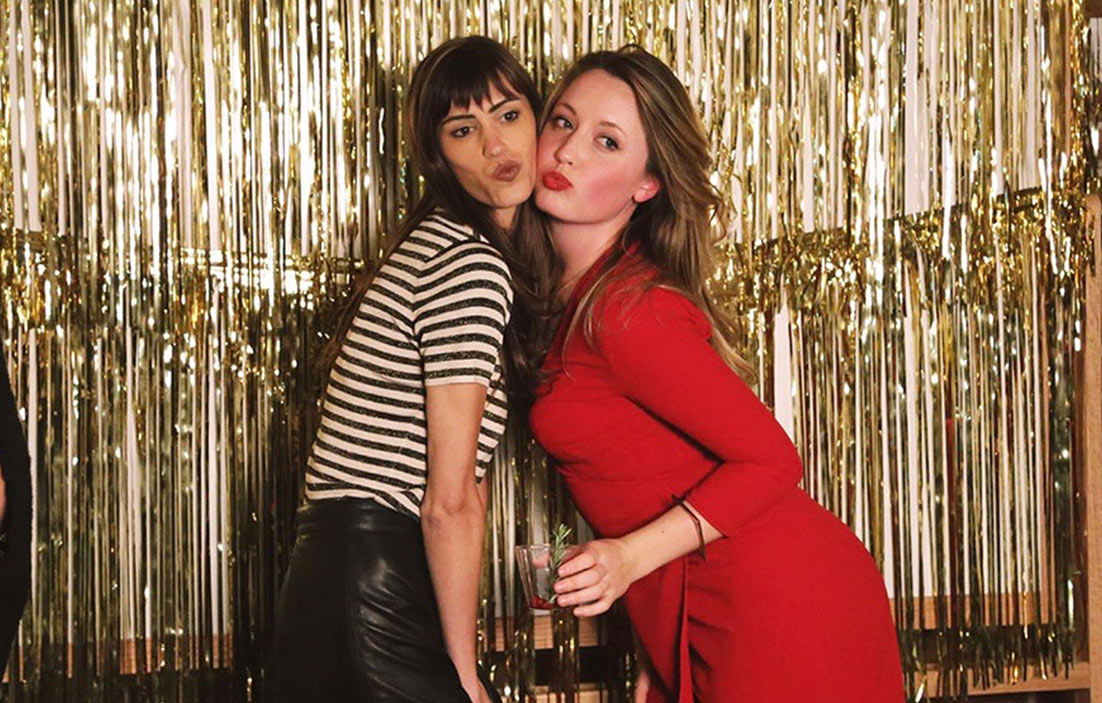 Pantones of the Post

Thanks to Jacqueline 👆 for hosting this fabulous event and JARDESCA for sponsoring my cocktail station! And don't forget to get the recipe for the Holiday Spritz here!
Now, may your Christmas and New Years parties be less stressful, and more alcohol induced! 😜🍷🎉🍸🎉🍷😜
---
Wearing //  Skirt: Skingraft / Shirt: Sandro Paris //
Colors (left to right) // Pantone Cool Gray 1C (40%) / Pantone 4515C / Pantone 419C / Pantone 1805C / Pantone 188C //
Photography // Christiana Charalambous