THE #1. El numero uno. The thing that's being talked about everywhere right now: bomber jackets for spring. 
I chuckle as these things come about, causing every girl to dash for the bombers in a frenzy! BUT I'm not upset about it. Mainly because this bomber has been in my closet for the last 2 years. That's the best thing about bombers though, they're always cool. 
Throw on a bomber jacket and you've got instant girl swag. 😎 People take you seriously in this get up, but not toooo seriously. 😋 It's that sporty meets spice kind of life, and I liiiiike it. 
Since bomber jackets are usually cropped shorter, it can be fun playing with layers in your look. Tuck in a shirt to mid rise pants or break that cropped silhouette with a long tunic over some skinnies. I usually go for a sneaker with mine – either some much loved chucks or sporty kicks… reminds me of that happy-go-lucky summer freedom & love of being Californian.✌️ 🌈☀️
Psssttt, throw a casual "dad hat" on 🔝 and you're like, THE trendiest person alive now. 😝 (Kinda funny how that works). But like I say, if it's rad I'll wear it! And bombers are rad….so are caps.🌟 DONE & DONE 🌟
Whether you're pulling it out of the back of your closet like me, or finding a sick vintage one at a thrift store or buying shiny satin new – BOMBS AWAY, I've got my thumbs WAY up for this spring trend. 👍💣👍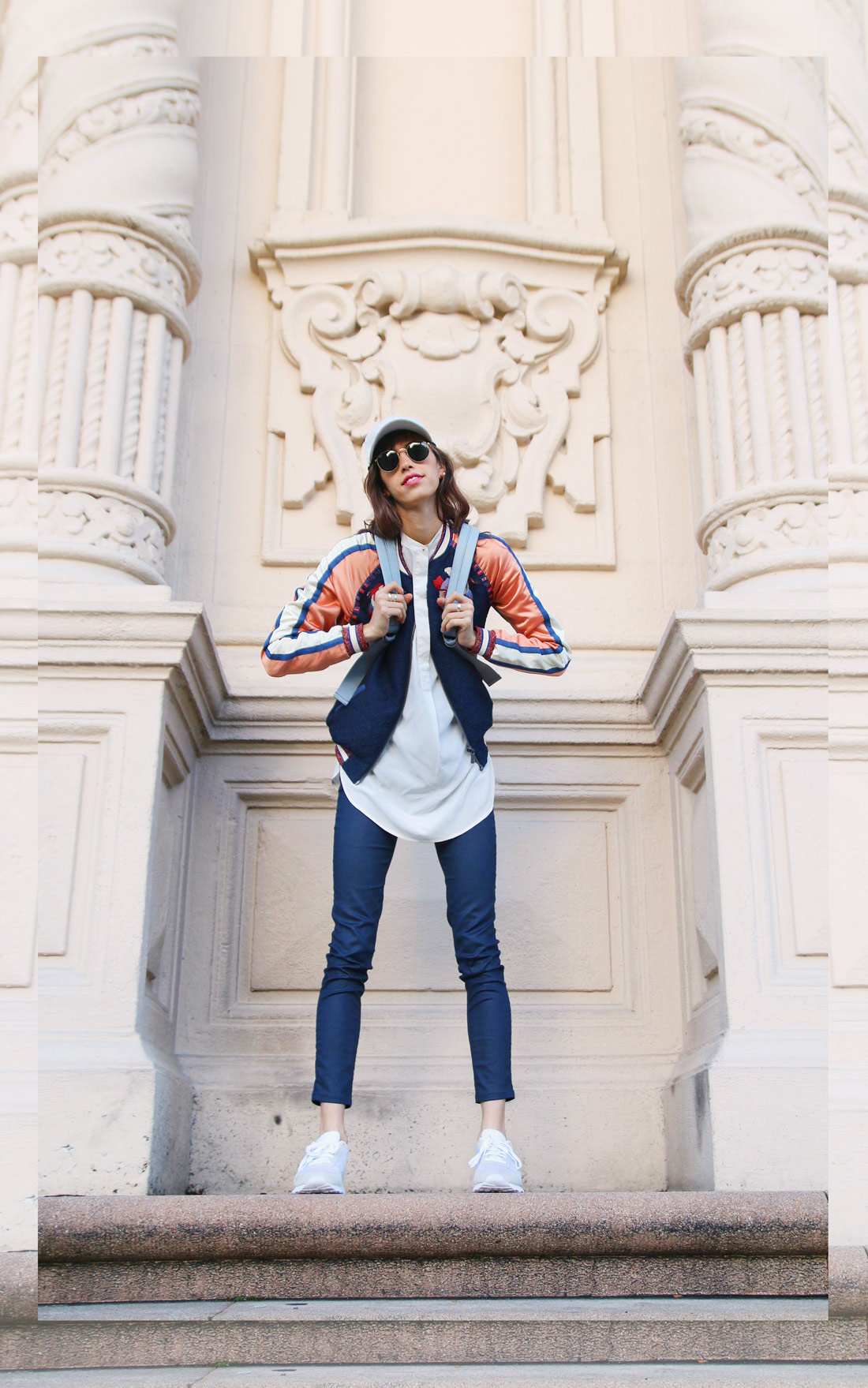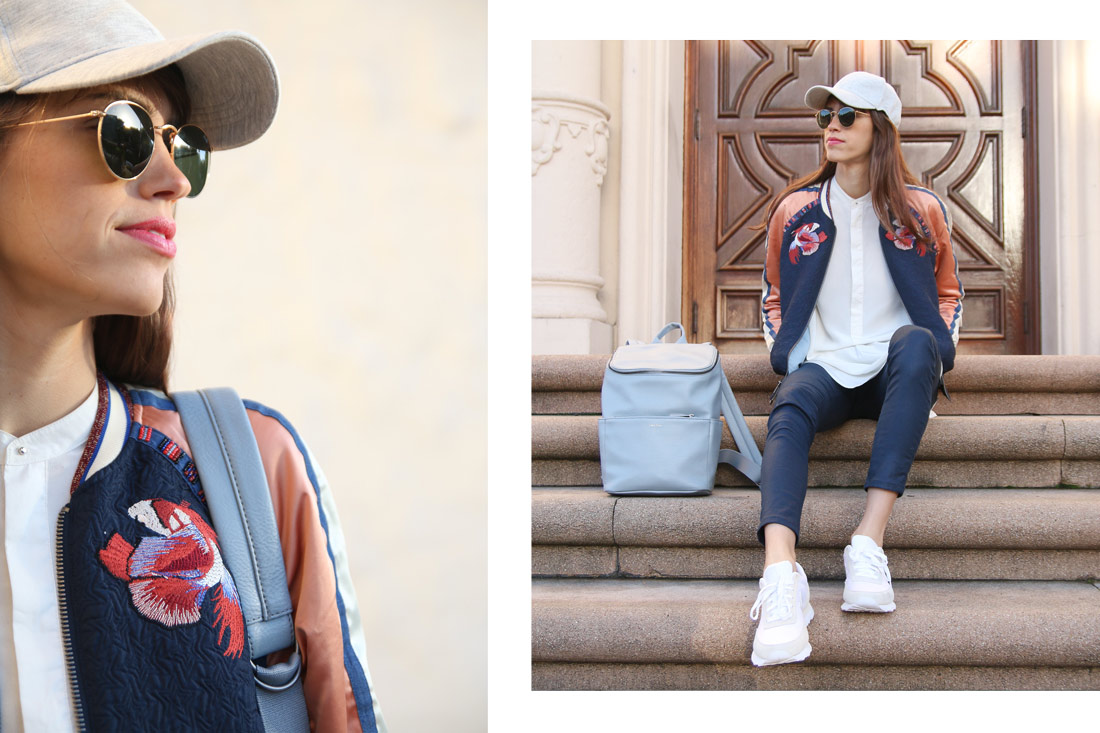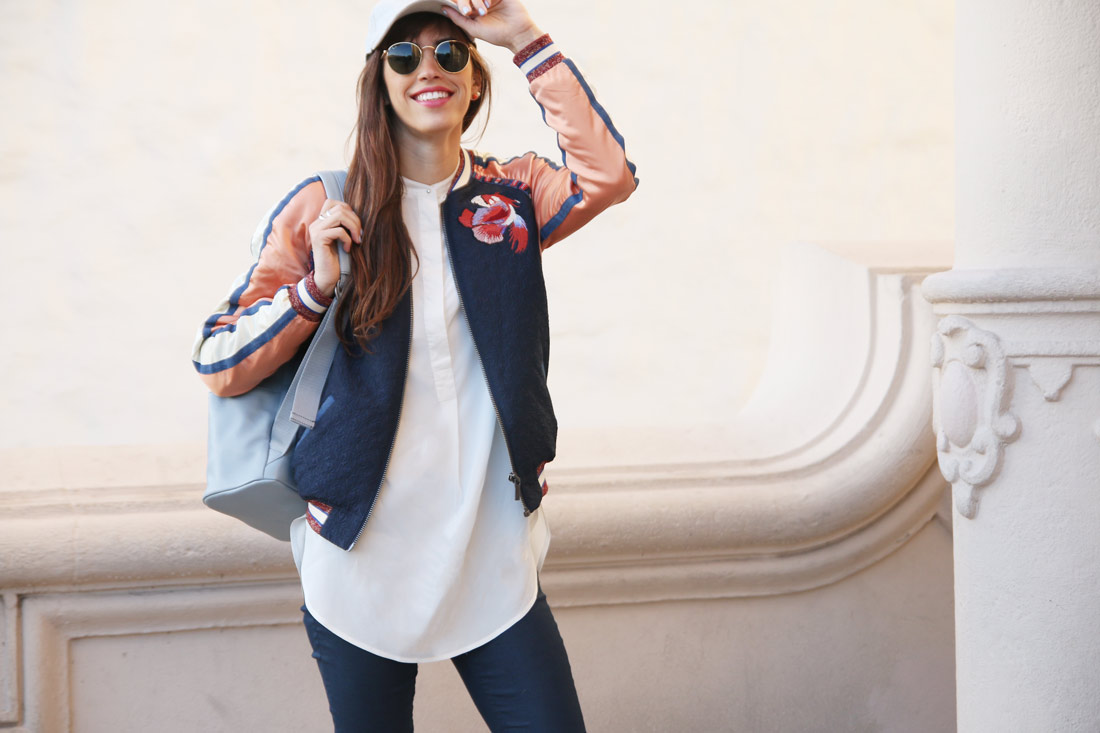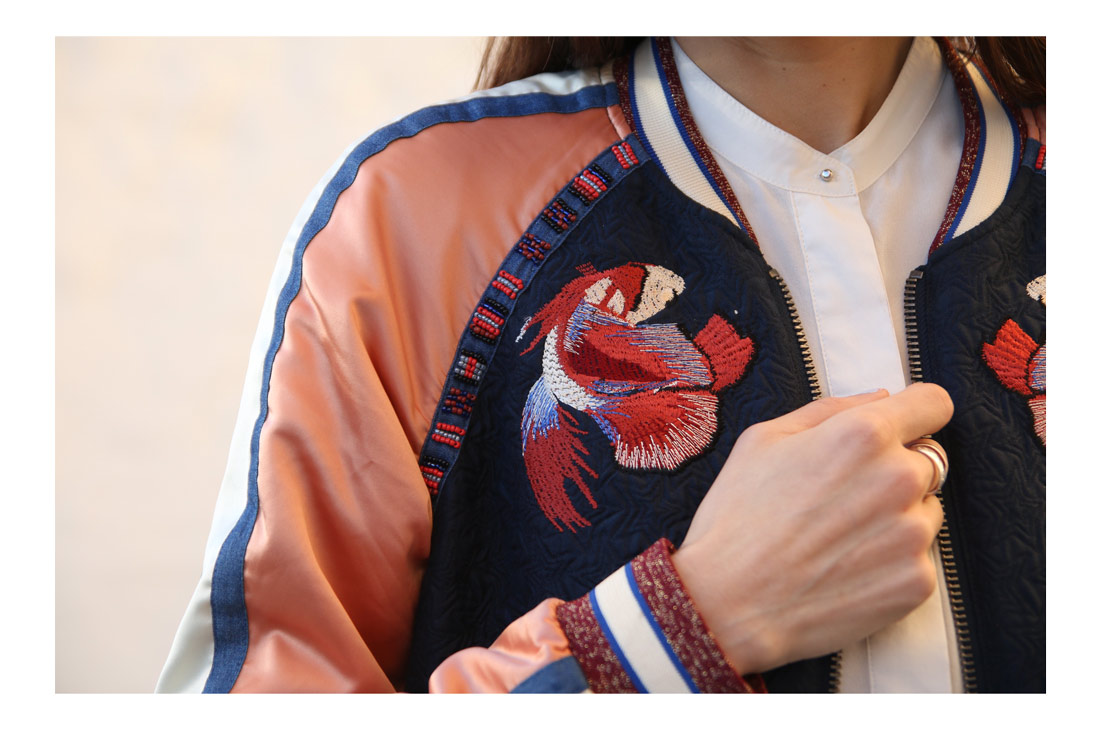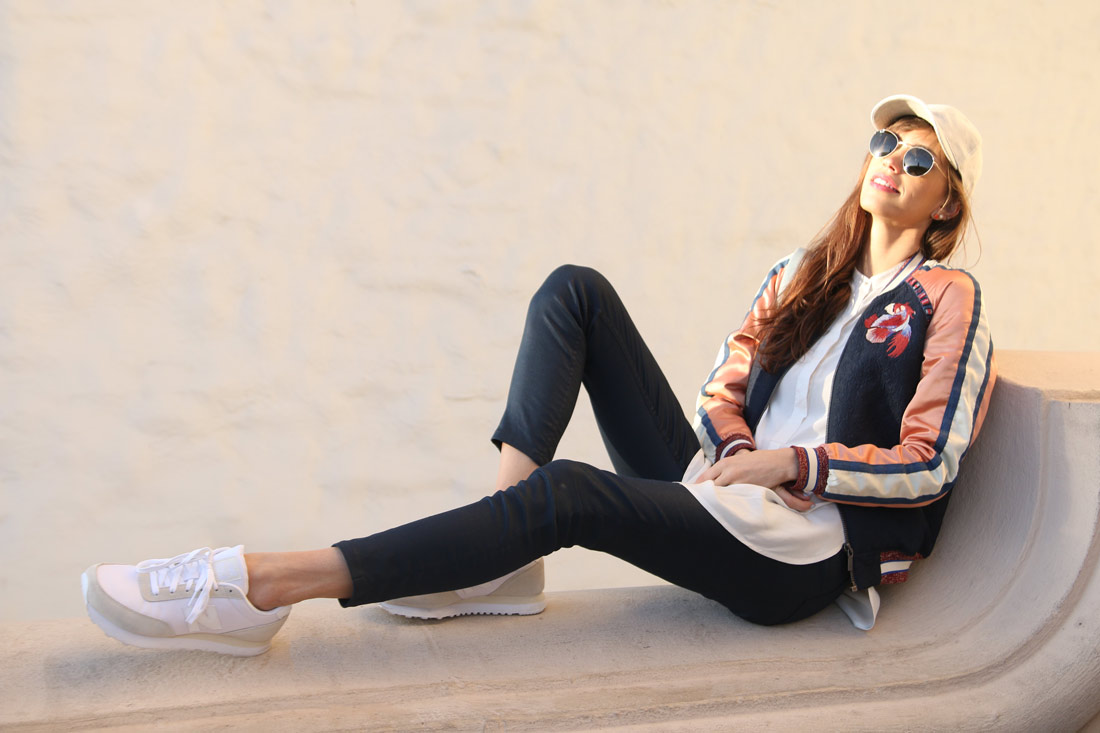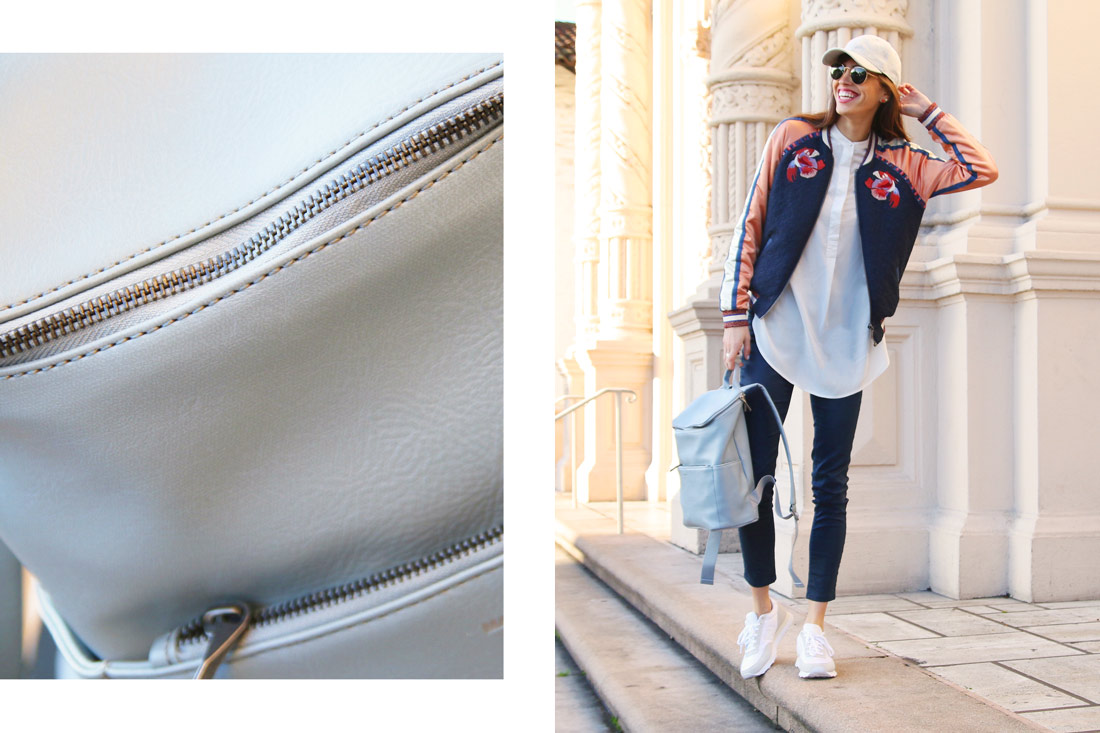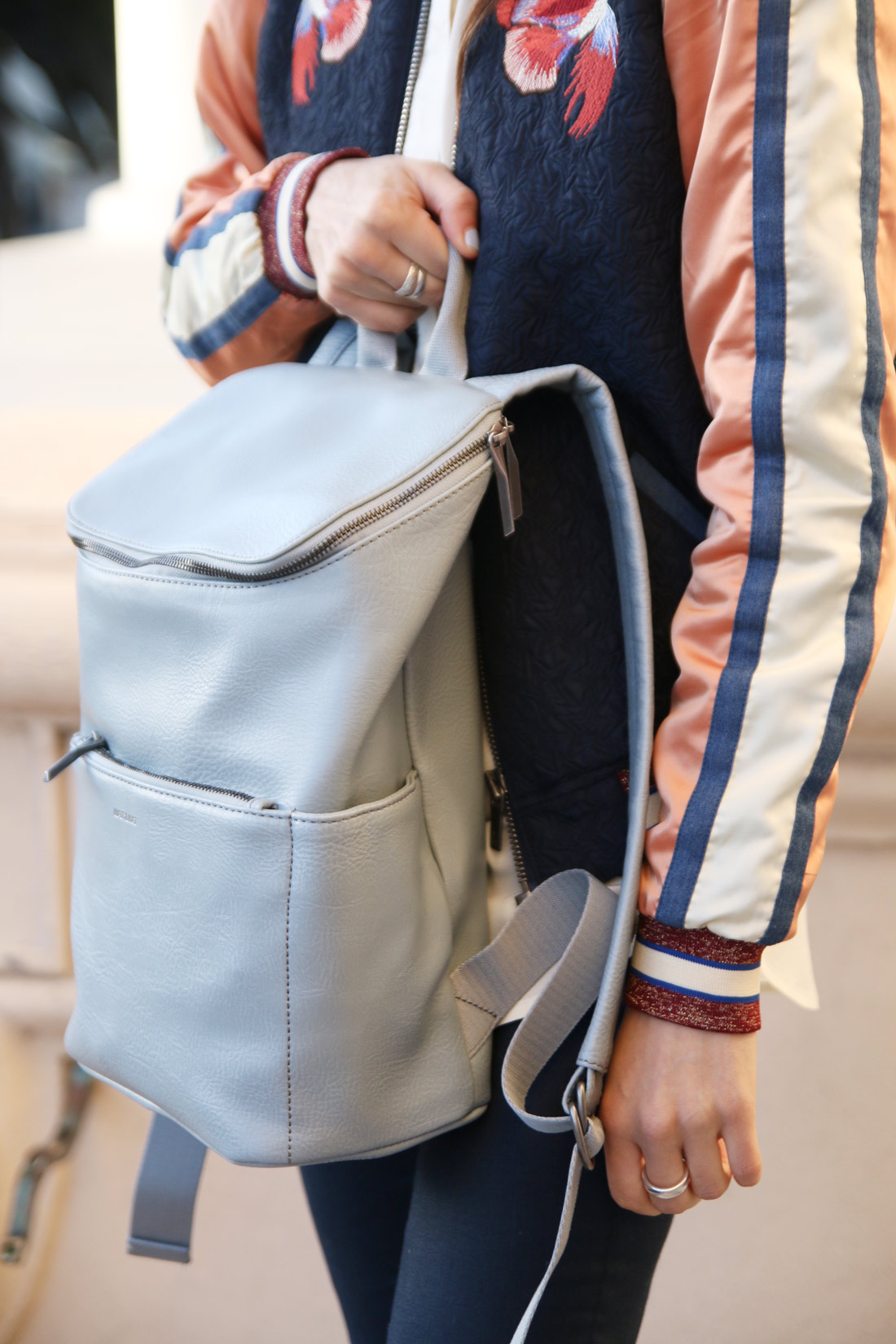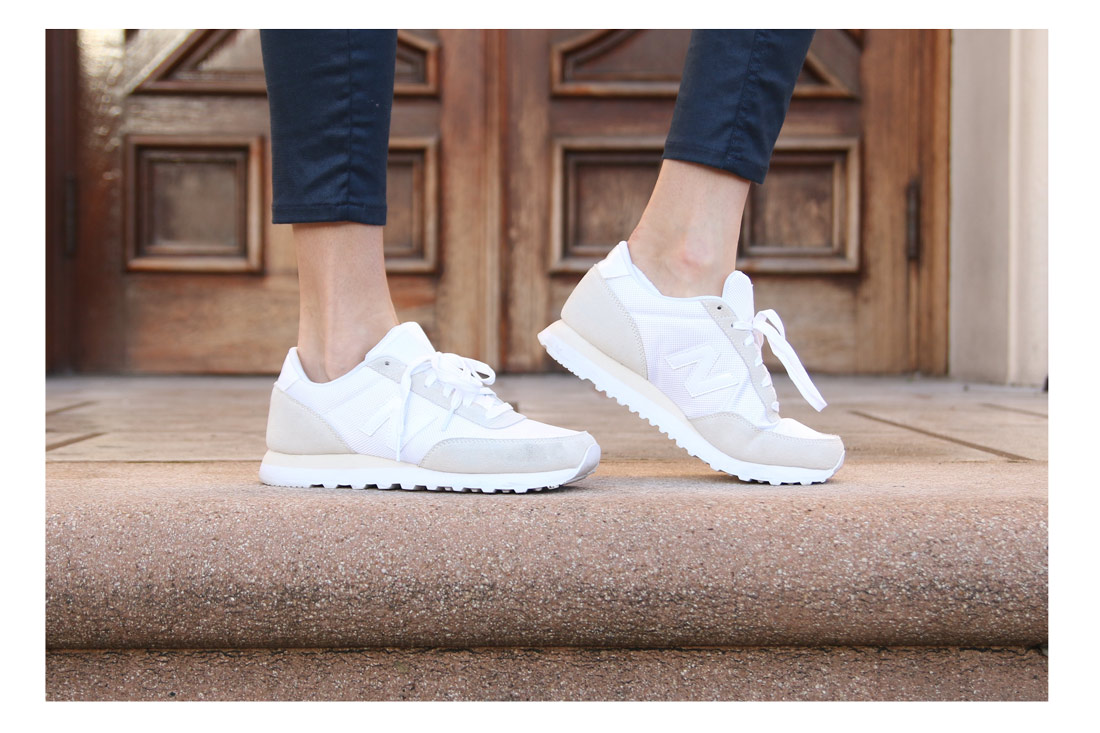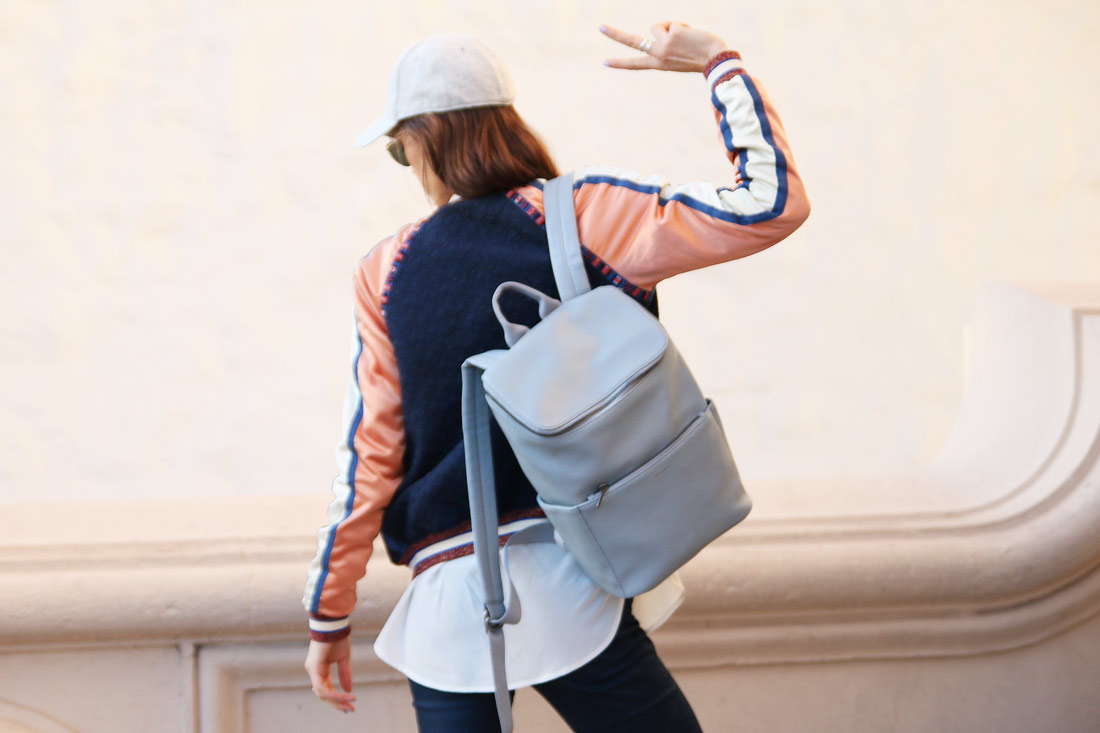 Pantones of the Post

---
Wearing // Shoes: New Balance / Pants: All Saints / Shirt: All Saints (similar: here, here, here, here) / Bomber: Scotch & Soda (similar: here, here, here, here) / Sunglasses: Ray Ban / Hat: Onia / Backpack: Matt & Nat //
Colors (left to right) // Pantone 173U / Pantone 295C / Pantone 663C / Pantone Warm Gray 6C / Pantone 7524C  //