You know…just when I thought the end of summer was going to be chill, less vacations more downtime, it wasn't! AT ALL! 😳 LOL. An event after work, a rooftop hang with friends, cleaning the damn BBQ grill (last Sunday's task 🙄), it's amazing how fast those colored dots appear back on a momentarily empty iCal. But I guess that's the life I signed up for right? 😬🙃
Contrary to popular belief, I have been "trying" to exercise the ability to say "no" recently but until I get there, I'll exercise the ability to make a killer transitional, all around applicable, good for anything outfit. 👍🏼👍🏼💯
So here's my recipe:
The base? 👉🏼Graphic tee and pleated midi skirt. Then dress it up or down with the outerwear and footwear. I chose metallic brogues for a cool girl, unexpected twist. 🆒✨👞
10 graphic tees and 10 pleated midis, perfect for nailing the casual chic look:
[show_sho
post_widget id="2815502″]
The pleated midi skirt is a great piece for right now. It's warm-weather casual when paired with a tee & sneakers; but come fall, the midi paired with a turtleneck and high boots will defff kick it up a notch. 💃🏼
Casual on the top, business on the bottom, this go-to outfit is looking pretty damn good right now as I'm heading out of work and off to tour the Color Factory!! 😄🌈
Try the combo out for yourself and LMK what you think! Was it as flexible for you? I wanna know!!
👇👇 Shop my look at the end of this post 👇👇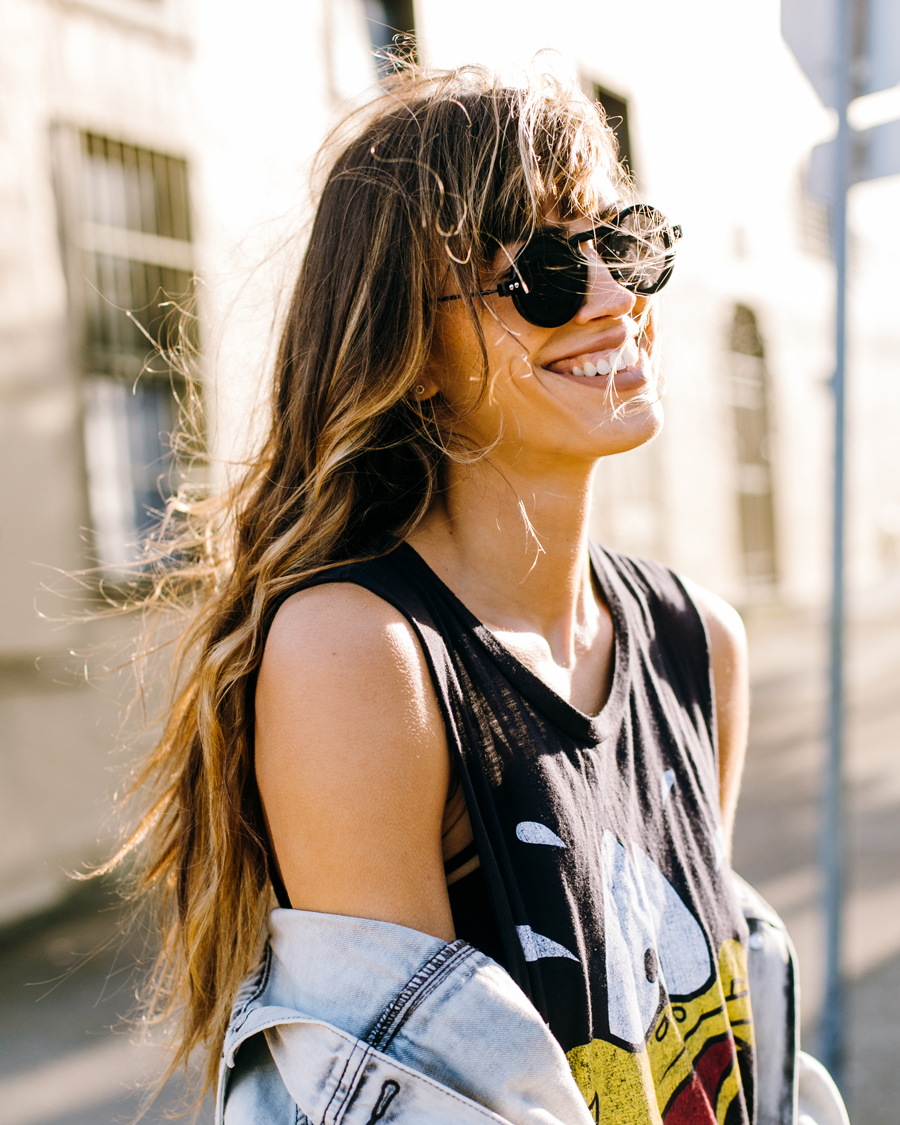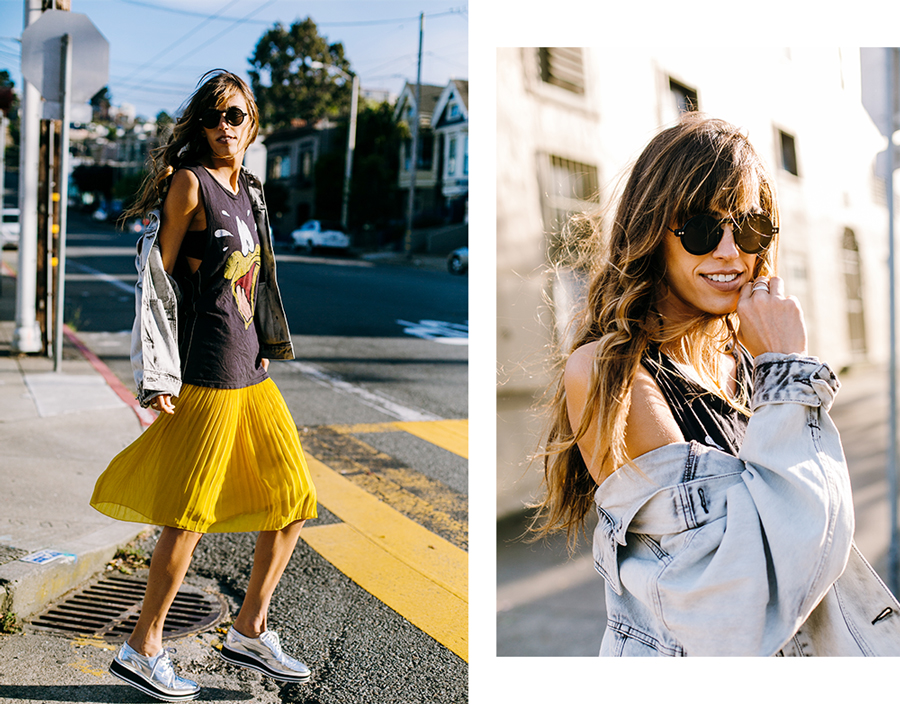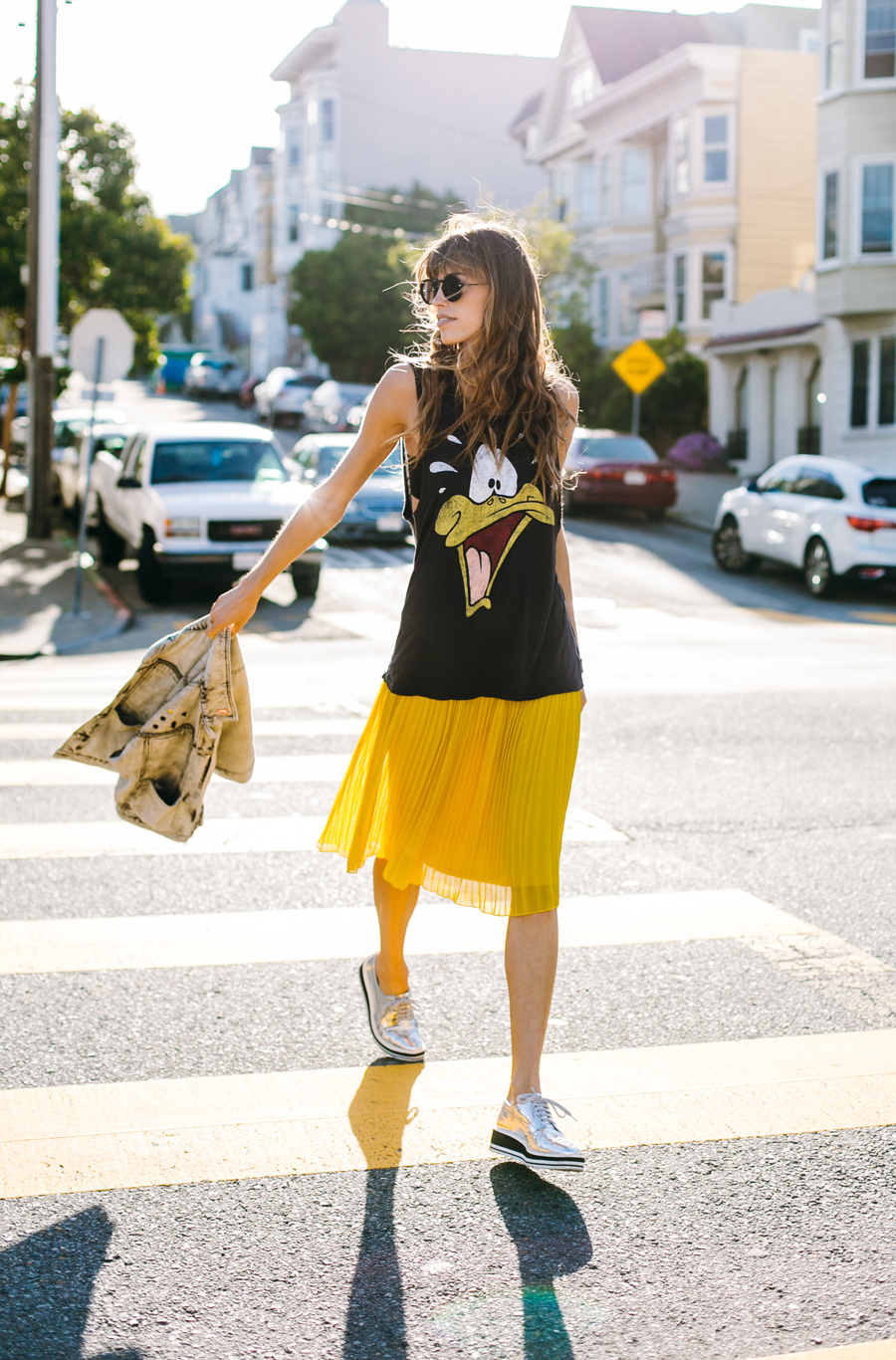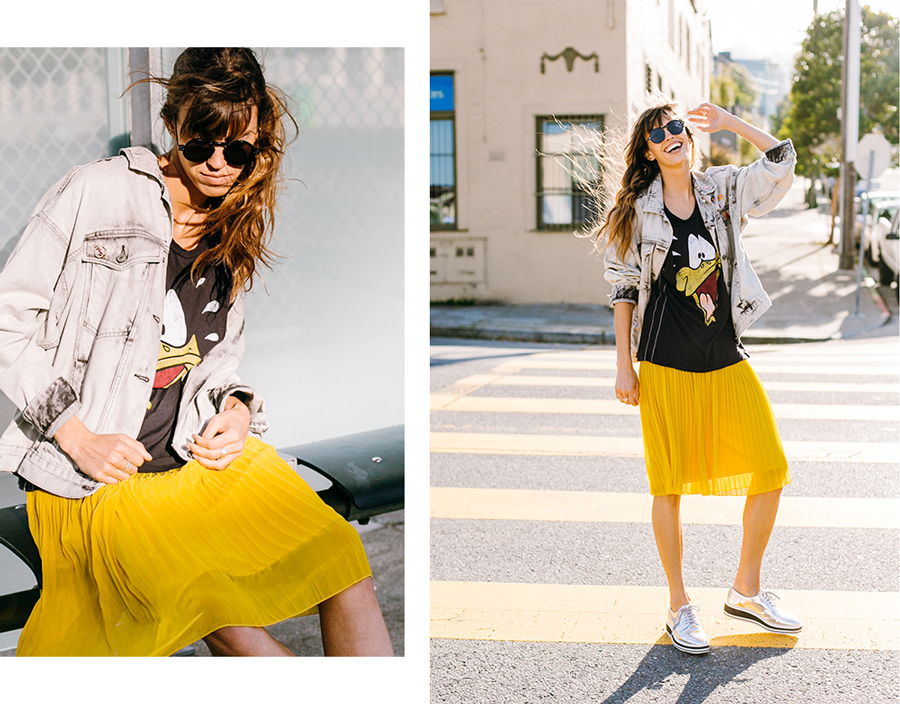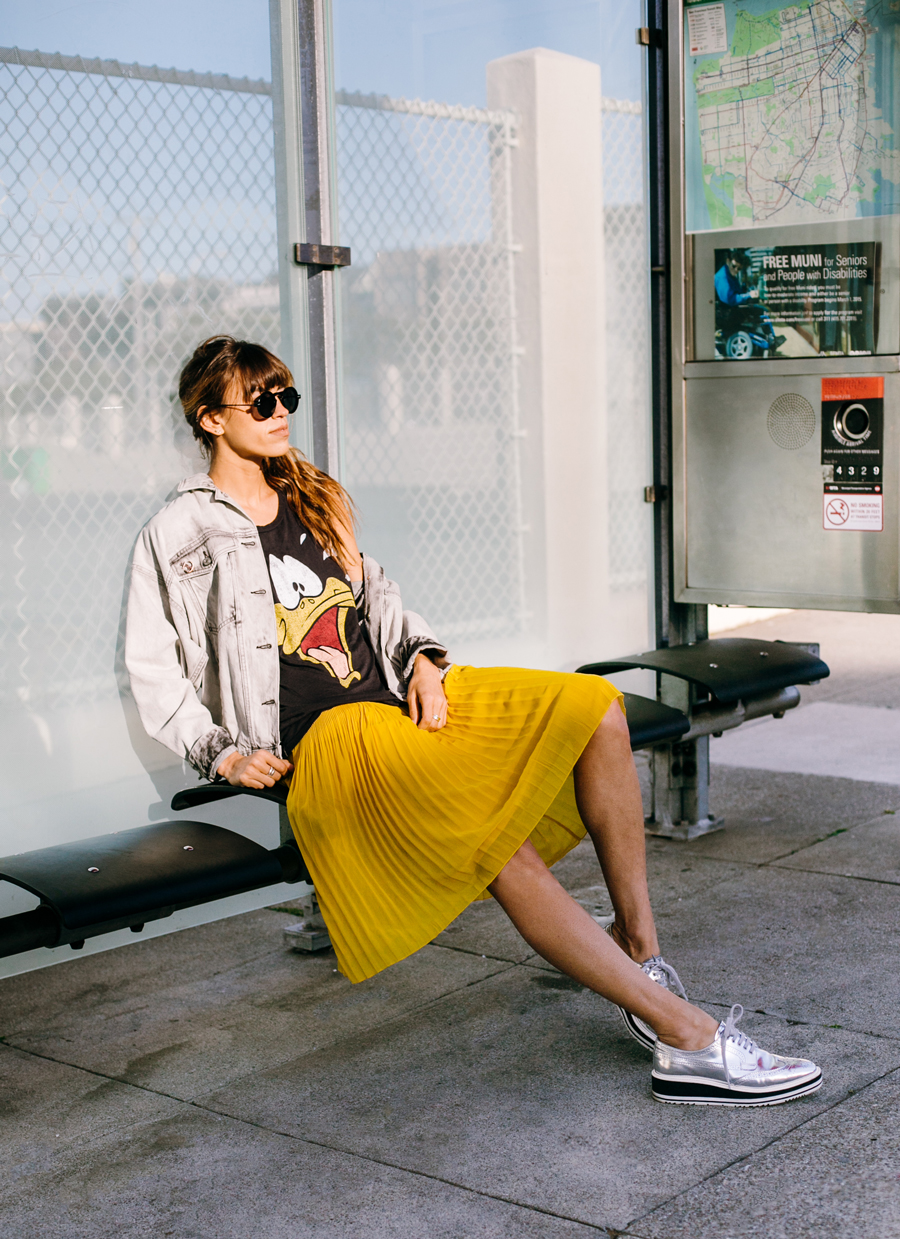 Pantones of the Post

Shop my look:
---
Wearing // Shoes: Prada (similar: here, here) /  Skirt: Zara (similar: here, here) / Shirt: Free People (similar) / Jacket: Urban Outfitters (similar) / Sunglasses: Spitfire Sunglasses (similar: here)
Colors (left to right) // Pantone 536C / Pantone 649C (50%) / Pantone Neutral Black 5C / Pantone 7555C / Pantone 7564C //
Photography // Kara Nixon / @kbdawg//