What can I even say. Speechless. This is the biggest fake holiday of the YEAR!!!!! No, I didn't just hop on some trend, this is pure to the core love 💘🍩(even my GF, Katie, questions who I love more – her or the apple fritter). True fact: I ate a donut almost every day in elementary school before walking into ballet class (thank you donut shop beside the dance studio) AND every day after middle school from the local market (chased with a A&W cream soda… naturally). 😋
The addiction continues into my old age and now except now finally have an outlet to blast it on!! hehehe. So in honor of National Doughnut Day today 🎉🍩🎉 I gave myself a little tour of the Bay Area hot spots for doughnuts in attempt to find THE BEST one!! Compiled a list of 6 places, all with good merits, so read on to find my favorite of them ALL!👍😉👍
BOBS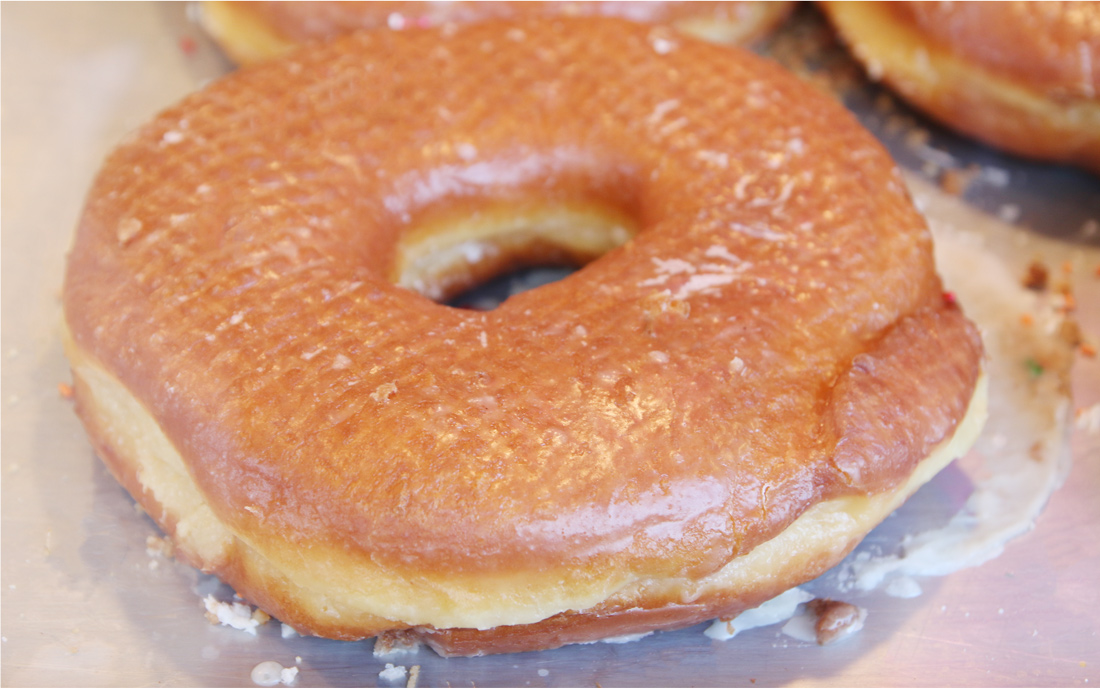 "Freakin blown away" quoted from my iPhone notes ha.
The most "traditional" of them all and exceeded my expectations. I knew I wasn't going for the crazy flavors and photo-worthy donuts and that is MORE than okay by me. This place was definitely the one that took me a bit by surprise with just how yummy it was (and not just cause they make the biggest donut I've everrrr seen). I mean THE DOUGH THOUGH.😍 It's freshness and quality was outSTANding. 💯
Facts to note:
Open 24 hours so if you fancy a drunchie you can def hit this spot up! 😯

They postmate too, dangerrrrr 🚗

"THE CHALLENGE": If you finish one of their BIG donuts in 2 minutes, you get your $8 refunded, a free drink, a Bob's Donut's T-Shirt, and your name listed on the Hall of Fame! 🙀🏆
What to get:
Traditional glaze – you'll never have a softer, fluffier, fresher one!

Apple fritter & buttermilk – were just insane

Crumb donut – what their "known" for, and rightfully so!
DONUT SAVANT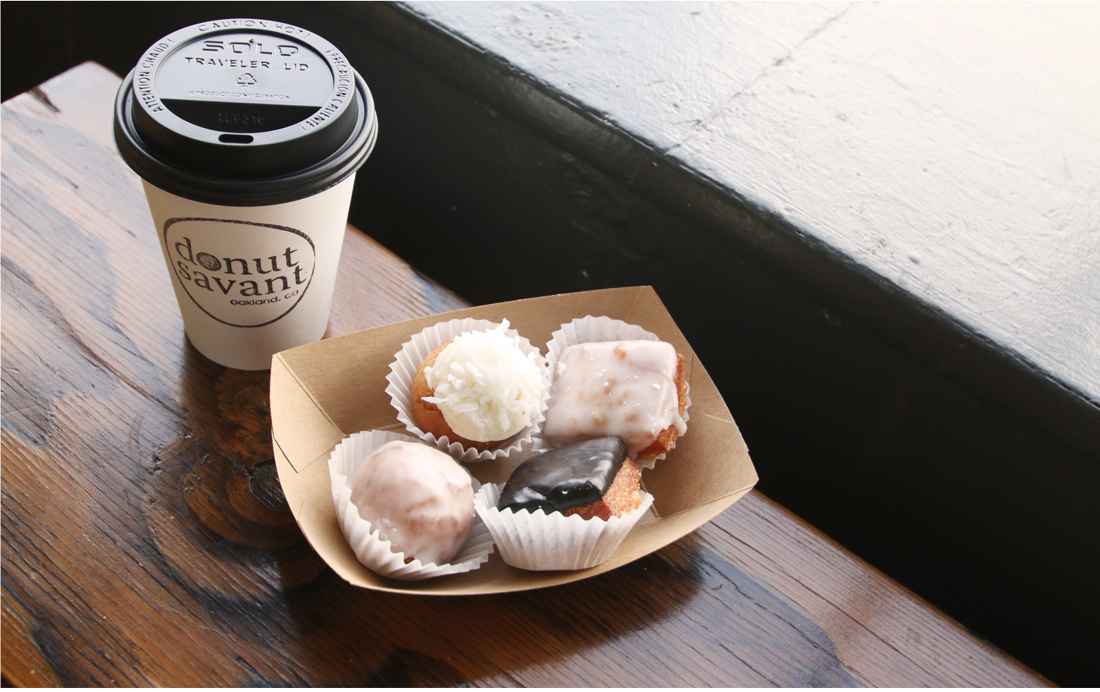 A trip to Oakland snuck in my SF roundup for this bad boy, oopsies!😬 But I couldn't resist after seeing their Instagram (ugh of course). It was every bit as delicious as I'd hoped! Even though they show a lot of big donuts, they really don't make many of those. Usually just a couple on the weekend so when you go expect to get a bunch of mini donuts, but not the worst cause it means more taste tests! 👍👅
What to get:
Salted maple donut hole (ok FINE and the vanilla glazed one too)

The "Coconut Dream"

Chocolate cronut
JOHNNY DOUGHNUTS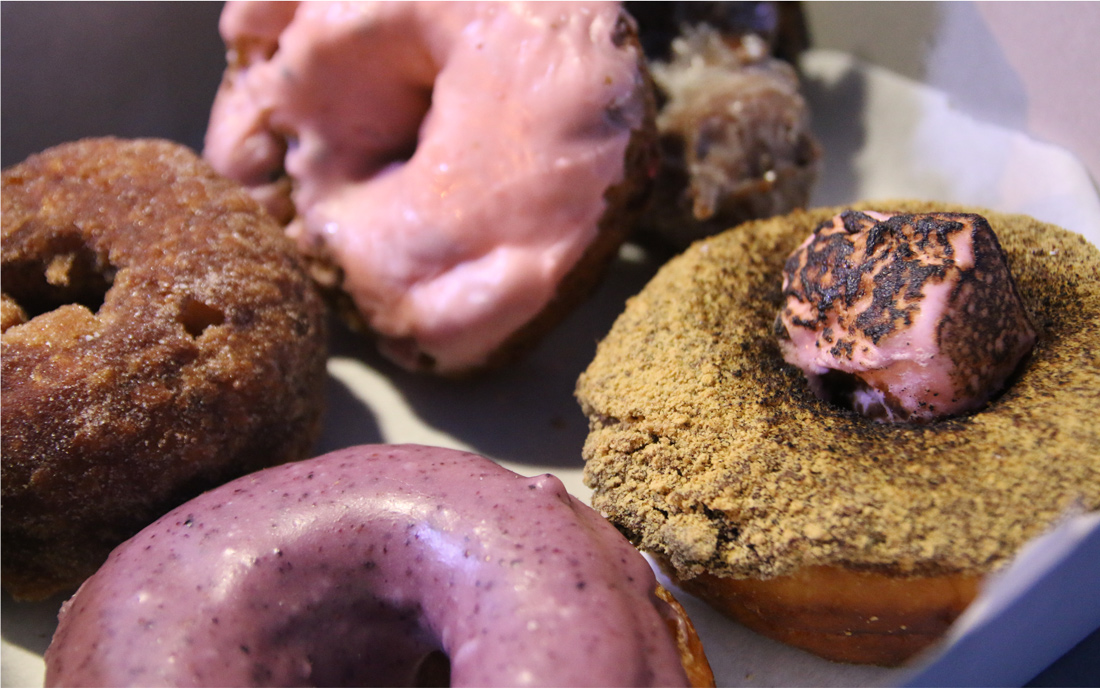 Quite honestly and possibly and dare I sayyyyy….my FAVORITE of them all??!😁😁 Yesss. Johnny's takes the cake. They are the perfect blend of traditional and trendy. Nothing quite like the feeling of man handling a big donut and sinking your teeth into that thick fluffy dough, and Johnny's nails that experience. The size/texture is on par with more traditional donuts but they do experiment with the flavor offerings… bringing in things like "campfire" – a chocolate glazed donut with crumbled graham cracker dust and a toasted homemade raspberry marshmallow on top. OH MY! 🙀🙀 This strongly perfect balance makes it 100% heaven in my book. 🙌🙌
Facts to note:
They are technically located in San Rafael but their doughnut truck comes to Off the Grid once a week in SF (schedule here) 🚐🍩

Their truck does events too! Even weddings! AND they deliver 🚙 (Katie – take notes 😉).

SIGNIFICANTLY better day of purchase, even morning of purchase. So don't hoard them even though you'll wanna save every bite you better nom fast!
What to get:
Crodough- cross between a donut and croissant with a light creme filling (basically making it super moist) my all time love right here & compleeeeetely irresistable 😈

Blueberry or Strawberry – both have the perfect hint of fruity sweet glaze, not overpowering and one of a kind 👏👏👏

Old fashioned – Combining recipes from the 1930's with seasonings like nutmeg, ginger and cinnamon in the cake, its unlike any old fashioned I've ever tried!
WAYFARE TAVERN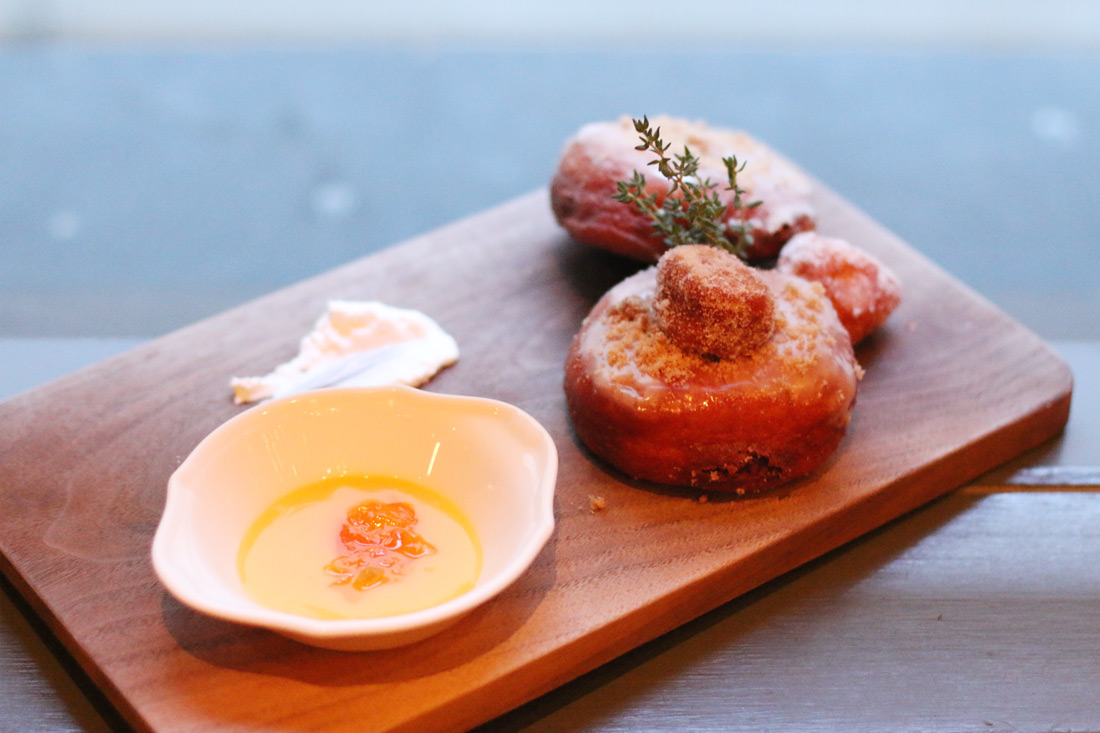 There's really only one donut to get here because this is actually a restaurant not a donut shop – HA, oops. #sorrynotsorry.😬 But they have the BESSST hot glazed doughnut ever and I couldn't exclude from my round up. Yes the food is outstanding and you should go but what do I keep going back for?!👆THAT👆 2 HOT glazed donuts topped with a donut hole and some homemade heavy whip cream and lemon-like sauce.😛😛 My eyes roll back in my head with every goddamn bite. Fucking taste bud orgasm (pardon my french😝) and if I could give the award to a restaurant it'd be here… but can't quite turn my back on the OG shops, sigh. 😤
DYNAMO DONUTS + COFFEE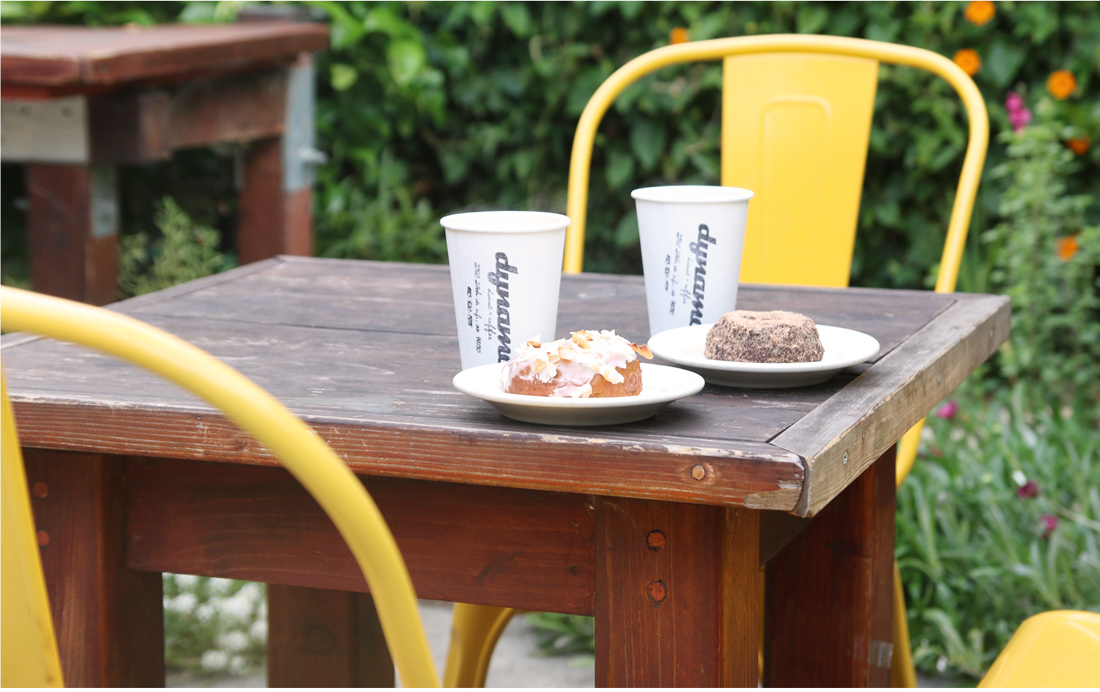 If Bobs is the most traditional Dynamo is the most "trendy" of donut flavors here in SF. Slightly different approach in the Dynamo donut game cause they are smaller and more cake-like than other shops with flavor mixings you've never even considered (I mean, rhubarb?! hell ya)! I love this spot because its inventive and flavorful, quiet, reliable, and never tooooo bad of a line even though its freakin' popular as hell. PLUS, they have a secret back patio that is cute AF with tons of outdoor seating for you to enjoy your morning treat! 🌸☀️🍩
What to get:
Coconut – fat coconut shavings on top though?!😍 heavennnn

Peanut Butter Banana – not sure this needs justification its so obviously a winner

Maple glazed bacon apple – a crowd pleaser (personally not my fav but just about every single person in the world says its theirs so I'm sure its the 💣.com)
MR. HOLMES BAKEHOUSE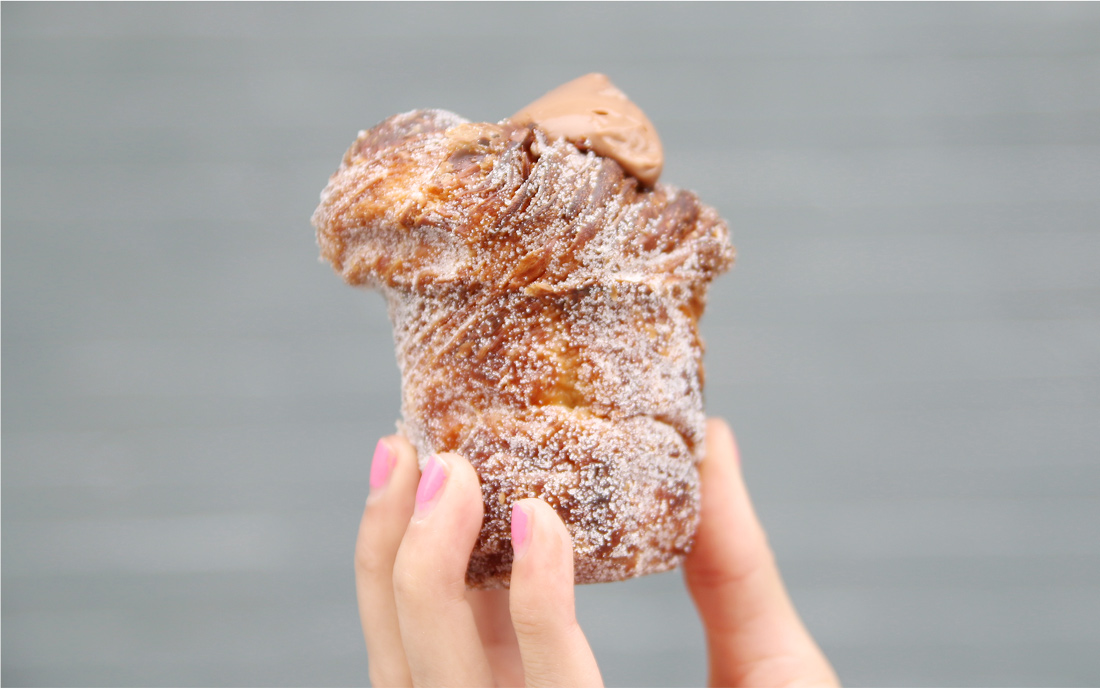 Definitely the most aesthetically pleasing of the group. Just because, like, it's just soooooo like instawothy.😆 📷✨ They have the prettiest pastry spread, an unbeatable neon sign with ✌️ and white tile floors – all begging to be the victims of social media. But for real, tons of hype around this place and a constant line out the door! (Unless your the first one there in the morn like iiiiii was LOL). A bit more of a pastry shop than a donut house, but they do have their cream filled donuts on lock! I'm glad I saw what the hype was all about but I'll prob head back towards true donut country next time. 😏
Facts to note:
They open at 7am but don't start selling Cruffins 🔝 until 9am (but the line starts forming around 8 usually).

Take a photo with the sign, don't be embarrassed, everyone does it. Hell, I even saw a girl tell some old woman sitting in front of it to scram for her photo moment hahaha 📷

Intelligentsia coffee sold on sight! (can't get any trendier haha) ☕️👌
What to get:
The Cruffin – a cross between a croissant and muffin this sugary treat flakes and melts in your mouth. cream filling flavors change daily.

Le Donut – a creme filled sugar dusted donut but filling flavors change daily

Ube Puff – basically a giant gourmet pop tart! Pink and purple due to its prickly pear icing and yam paste filling
🍩🍩🍩🍩🍩🍩🍩🍩🍩🍩🍩🍩🍩🍩🍩🍩🍩🍩🍩🍩🍩🍩🍩🍩🍩🍩🍩🍩🍩🍩🍩🍩🍩🍩🍩🍩
So as you can tell, I'M A DONUT FREAK. 😋 Now that I've equipped you with all the amo, you better go out there and celebrate #NationalDonutDay!!! (Or at least use the 5 billion amazing Snapchat filters😜😂).  📢 DONUTS DONUTS DONUTS EVERYWHERE!!!!
🍩🍩🍩🍩🍩🍩🍩🍩🍩🍩🍩🍩🍩🍩🍩🍩🍩🍩🍩🍩🍩🍩🍩🍩🍩🍩🍩🍩🍩🍩🍩🍩🍩🍩🍩🍩
---
Donut Shops // Bobs Donuts / Donut Savant (Instagram) / Wayfare Tavern / Johnny Doughnuts / Dynamo Donuts + Coffee / Mr. Holmes Bakehouse //