Along with my first week of work came a new first for cocktails! I got this amazing Ancho Reyes Chile Liqueur from Alchemy and have been DYING to use it! So I pulled it out and started playing around. Looked at some recipes up online (found lots of ideas so there's more ancho to come😉) and decided to start with something simple to get a handle on this new liqueur. I found GOLD with this Ancho Old Fashioned recipe.
Ingredients (makes 1):
1 1/4 oz mezcal
1oz Ancho Reyes Chile Liqueur
1/4 oz agave necter
Angostura bitters
orange bitters
1 orange
1 lemon
Process:
Pour mezcal, Ancho Reyes, agave, 3 dashes Angostura and 2 dashes of orange bitters into a glass with ice.
Stir well (approx 10-15 seconds), until glass begins to condensate so ingredients can chill
Strain into a rocks glass over 1 large ice cube
Cut long strips of orange and lemon peels with a vegetable peeler. Put both together and twist over the drink, rub along the rim of the glass and roll together into a rosette to use as garnish.
…OMGawwwwww did I make this?! (Literally blurted outloud when I had the first sip) Smell of orange fills the nostril on sip (make sure you twist/angle a proper aka longgg twist of peel around the rim and top). I thought the orange/lemon double up wouldn't really make a difference but it did. 🙌🏼  Ancho Chile Liquer gives it a great spice quality.
If you've had an Old Fashioned (which you better have if your reading this blog 😝😝)… then its like a smokey old fashioned (aka Oaxacan Old Fashioned)….but then if you've had a smokey old fashioned this is like a spicy smokey old fashioned…AND YES YES YES 💯🙌🏼🍸
Basically… this ancho old fashioned is my new obsession… A little smoke a little spice, BOY is this drink nice – Happy Sippin' Sunday!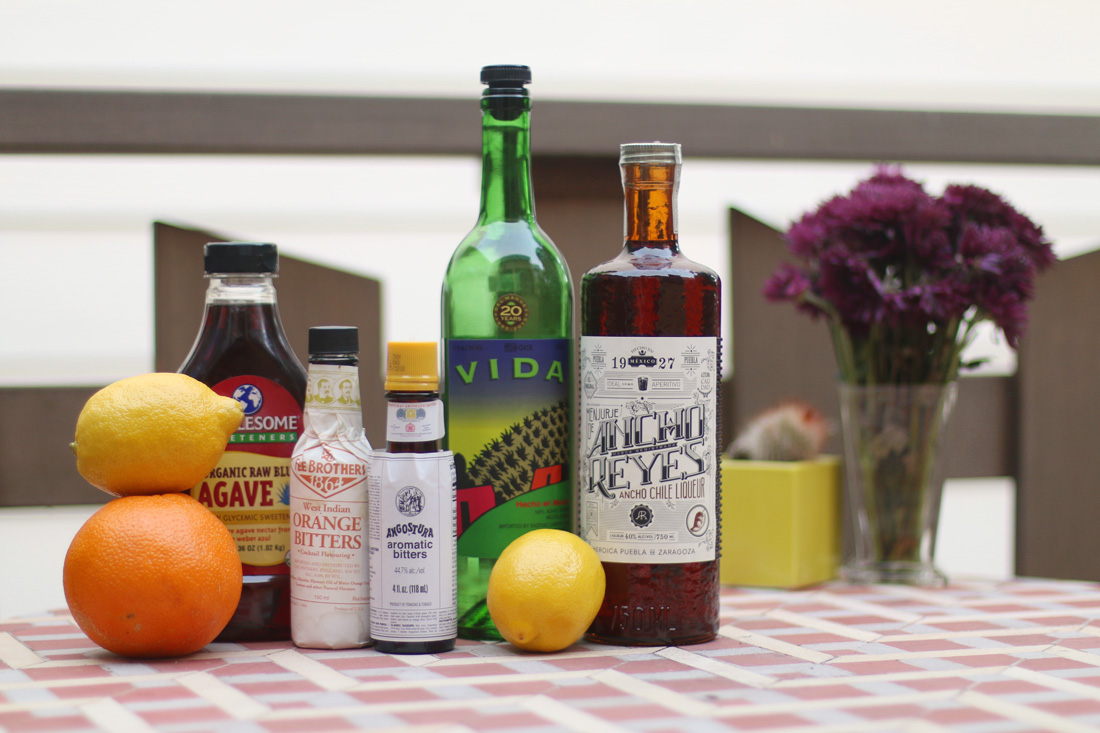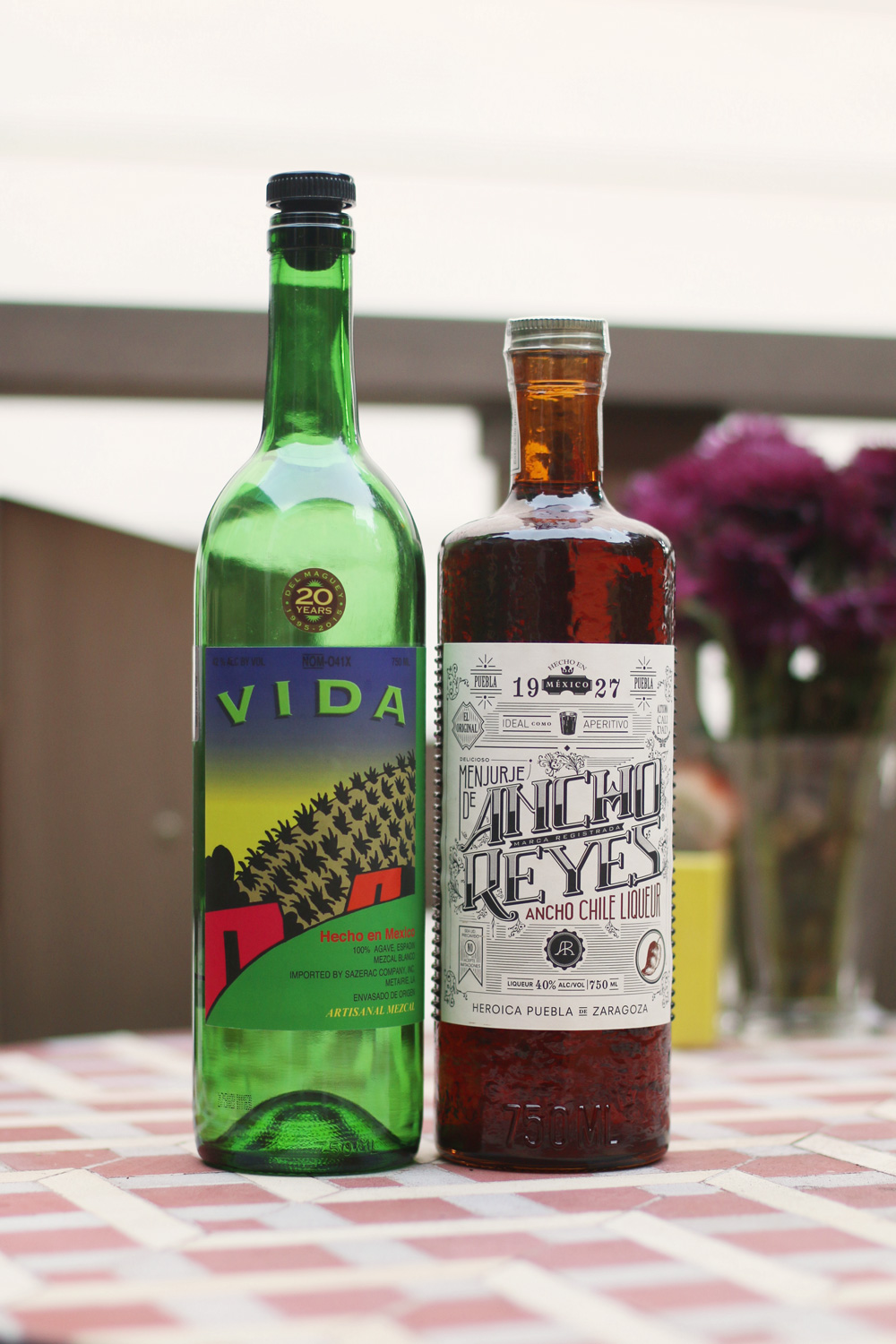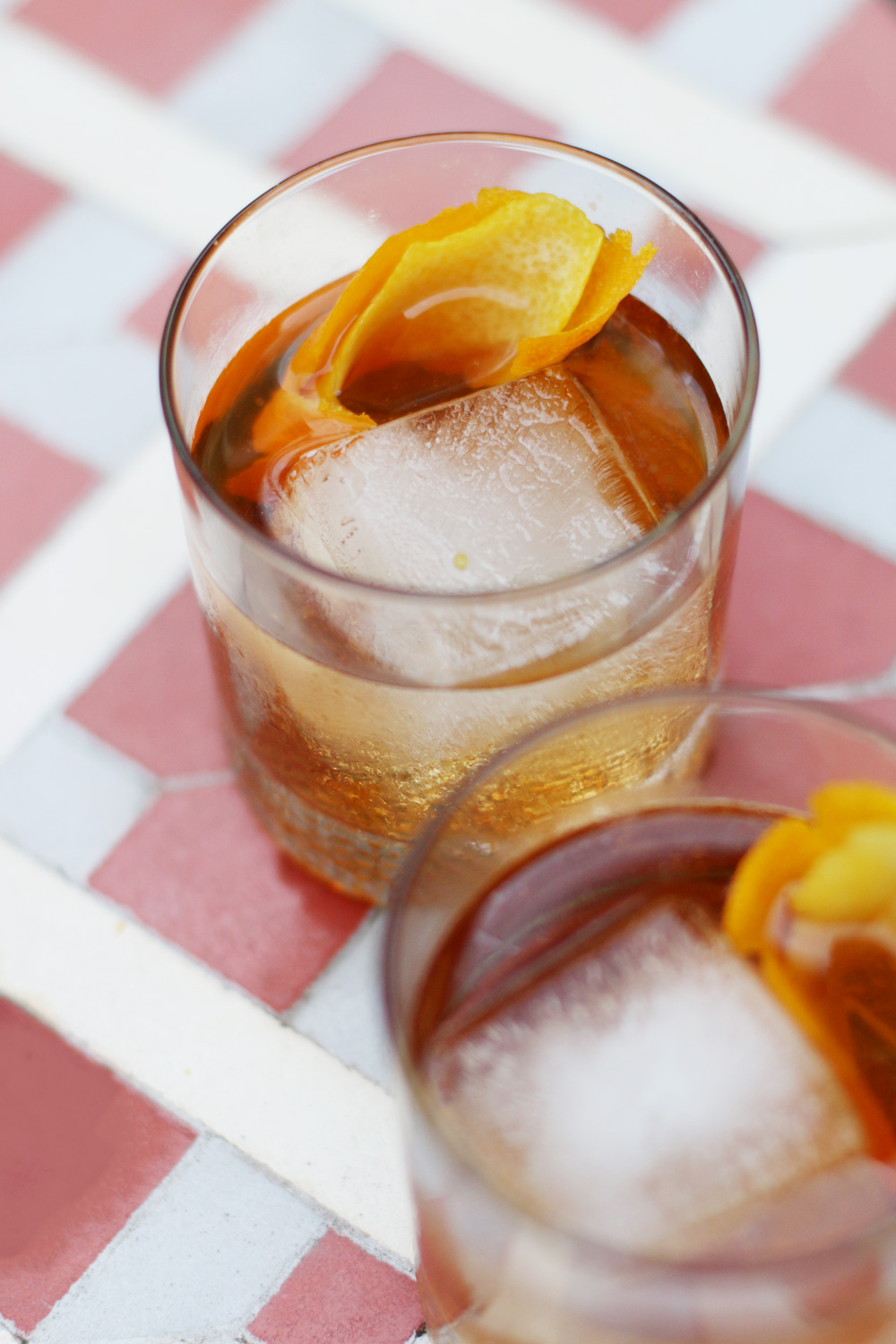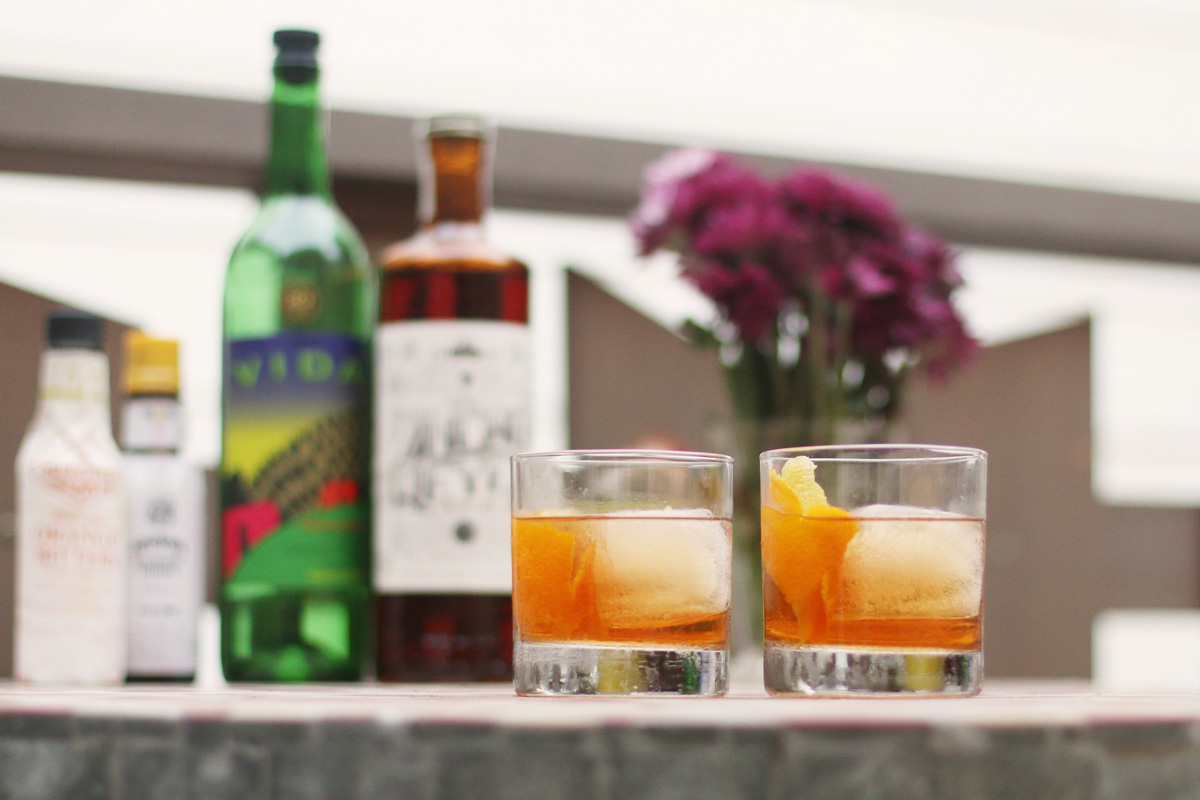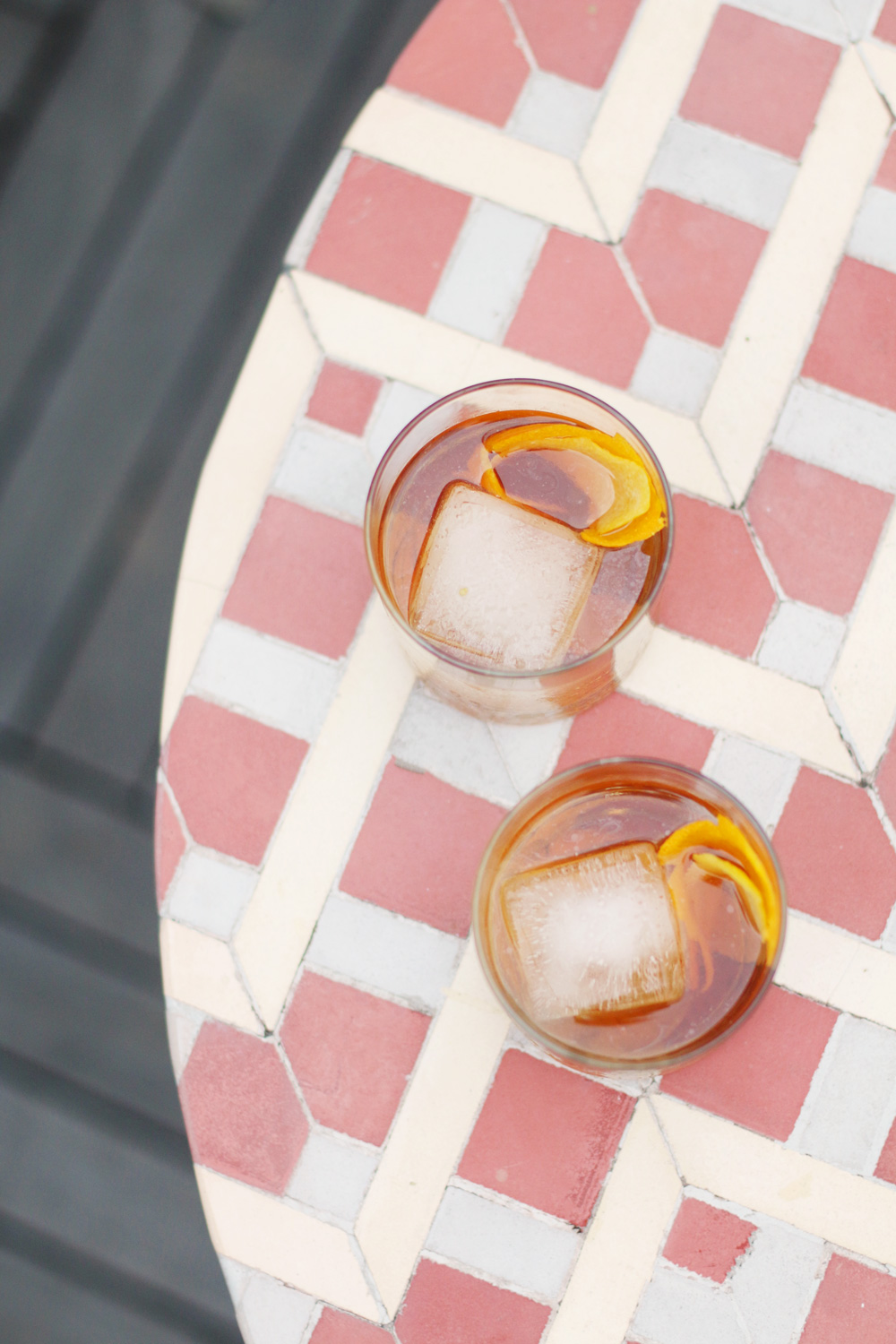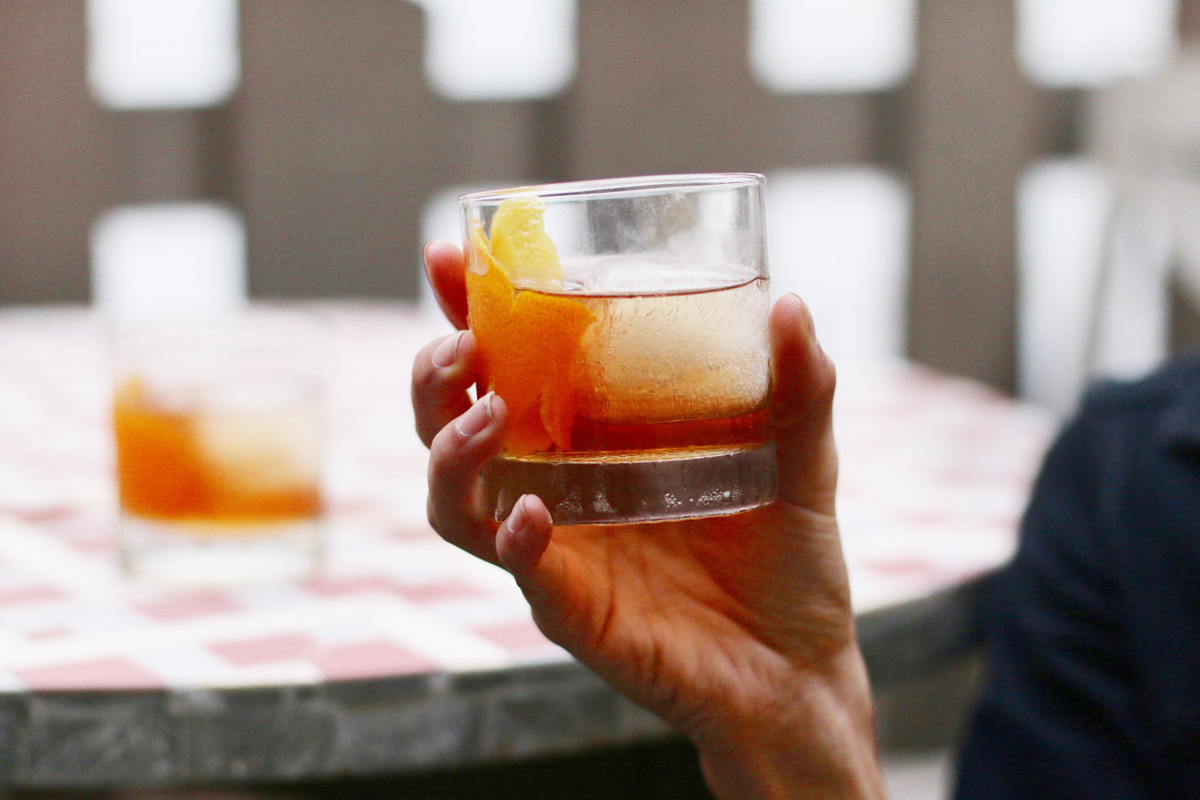 Pantones of the Post

Shop the post:
---
Stuff // Ancho Reyes Chile Liqueur /  Del Maguey Vida Mazcal / Fees Orange Bitters / Angostura bitters / Glasses: Thrifted (similar) //
Colors (left to right) // Pantone 5105U / Pantone 7736C / Pantone 3985C / Pantone 160C / Pantone 484C  //