Not sure why it still comes as a shock to me, considering I have several pairs of Timberlands (and by this point definitely considered a fan), but each time I get a new pair I'm surprised by how insanely comfortable they are! 🙌🏼 Do they have special insoles or something? 👀 I feel like an old person saying this haha, but I do notice the difference and meeee likeeeee.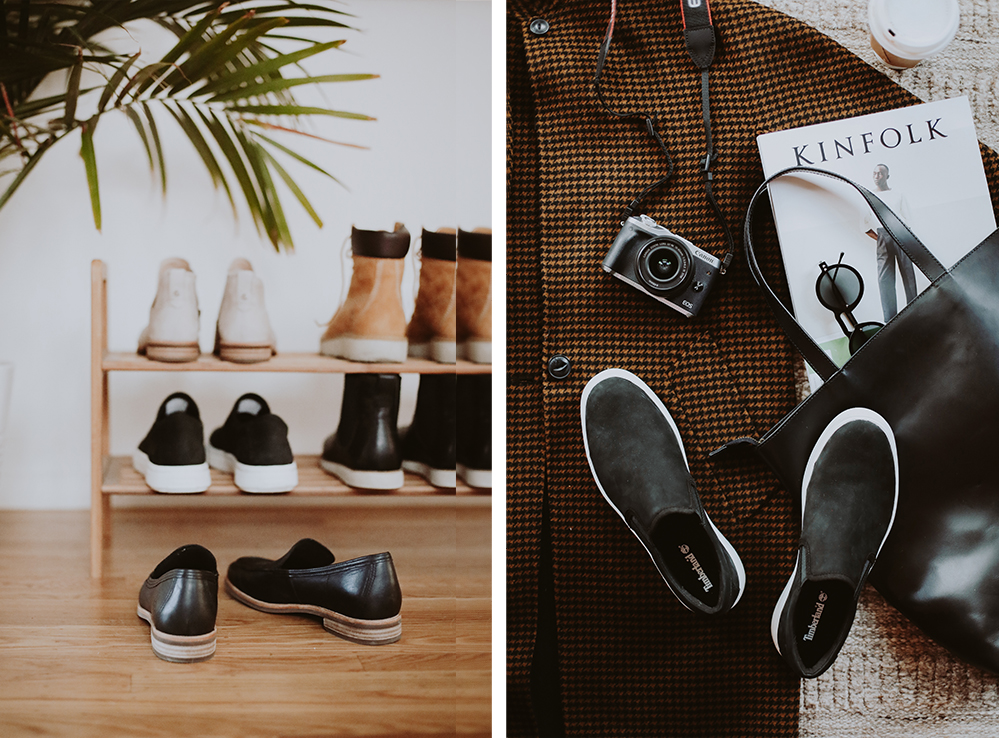 The entire Somers Falls line is a positive addition to my unnecessarily big shoe collection. 👟👞👢 When figuring out how to style each pair, I had to text my mom like 4 different options per shoe (truth) because they just went with everything!! 😂😂 Great for work (Tuesday),  coffee dates (Friday), brunch (Sunday) and a million and 1 errands in-between. I love knowing that I can literallyrun to work but also meet up with my girlfriend for dinner afterwards (and not feel underdressed in my typical Converse drenched feet 😬). Actually, Katie is already fighting me for the Londyn Slip-Ons….yet another, #TimberlandTruth (should I © that?!) 😛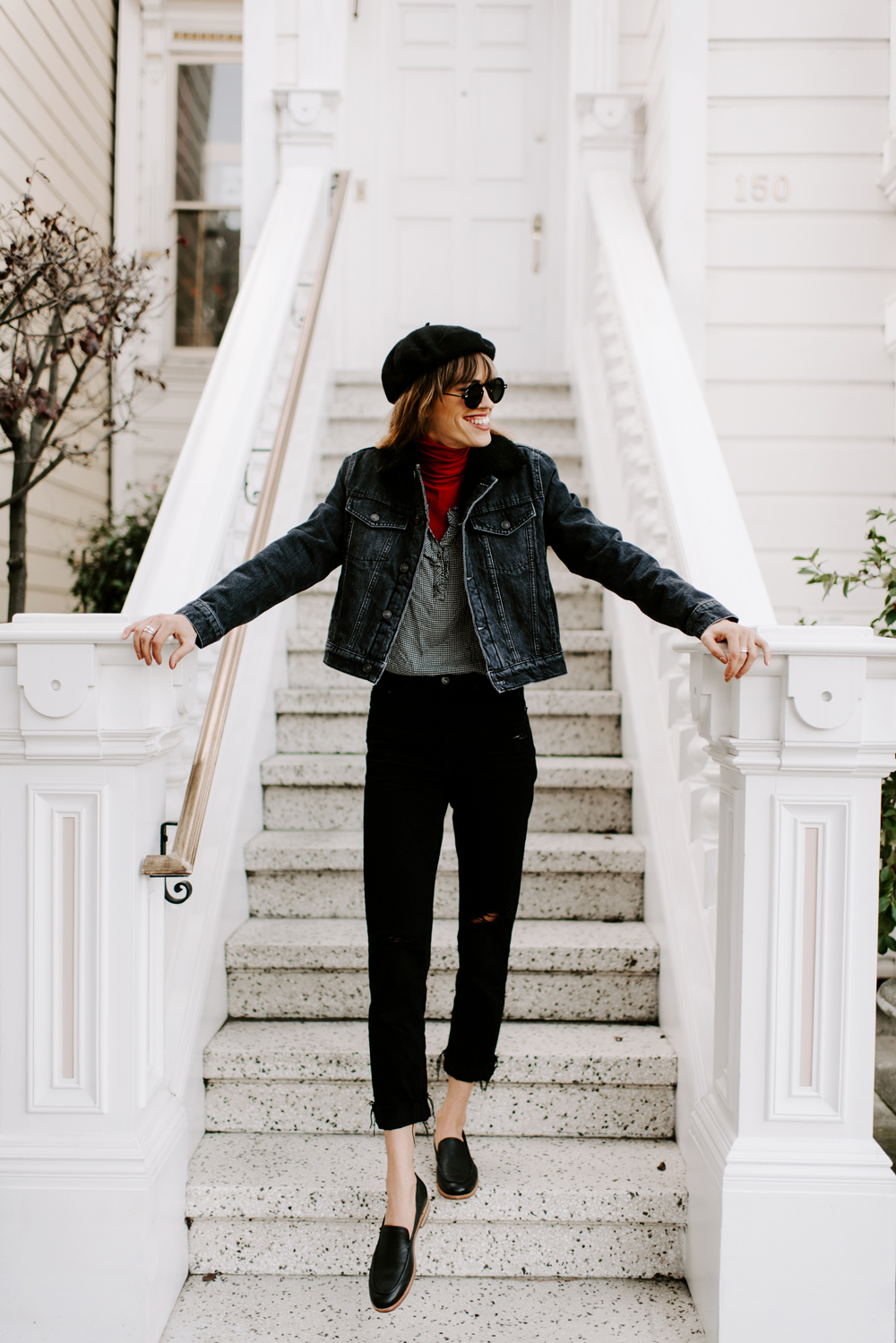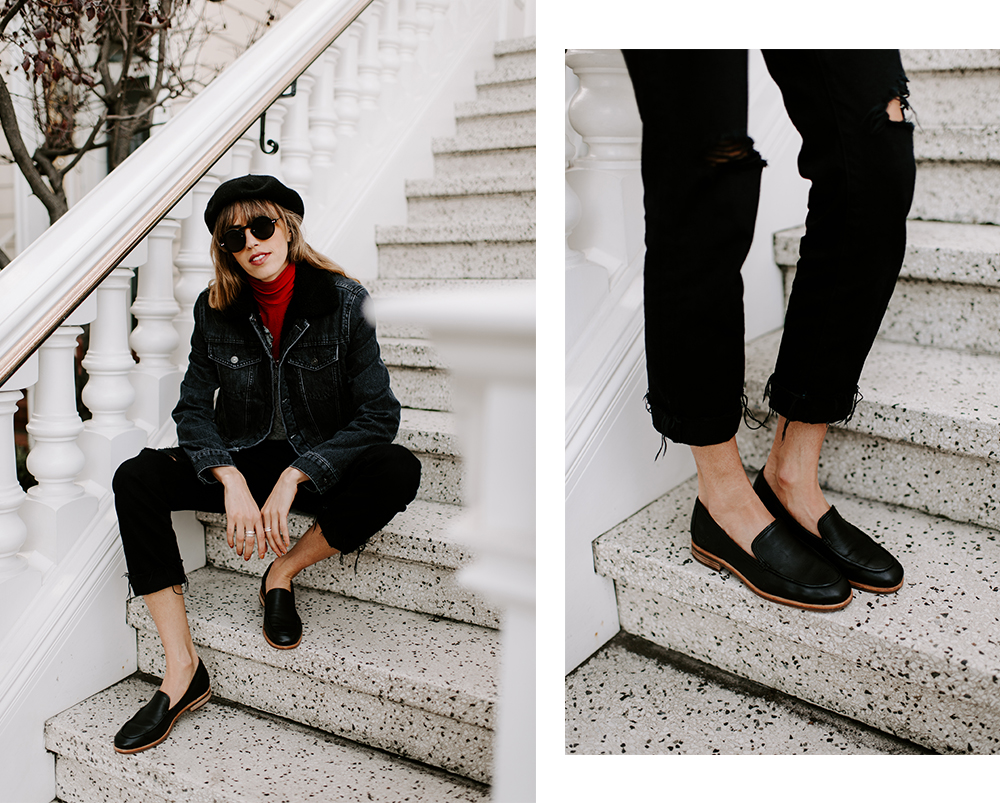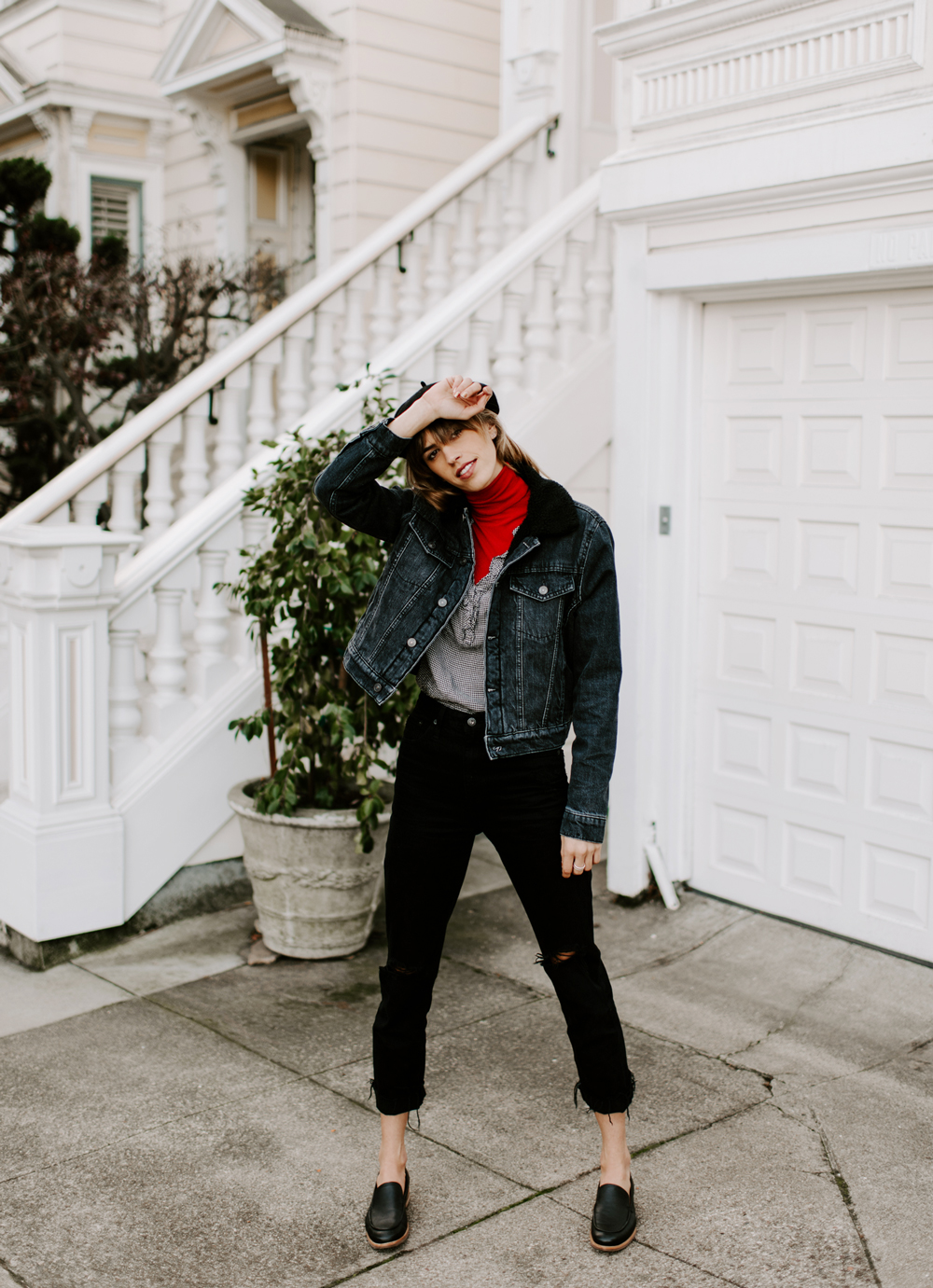 The Somers Falls Loafer is the only loafer style shoe I've ever been able to wear without socks, and no blisters (yet)! 🙀😻And maybe my favorite of the line just because of that! Naturally, they look killer when paired with a menswear inspired look but this time around I went for a Parisian inspired look since my friends recently brought me my first beret from Paris. The result? 1 part tomboy, 1 part Parisian… 2 parts elevated casual.
Style trick I'm loving lately: pairing a turtleneck under a button down. It's a whole new world of layering options!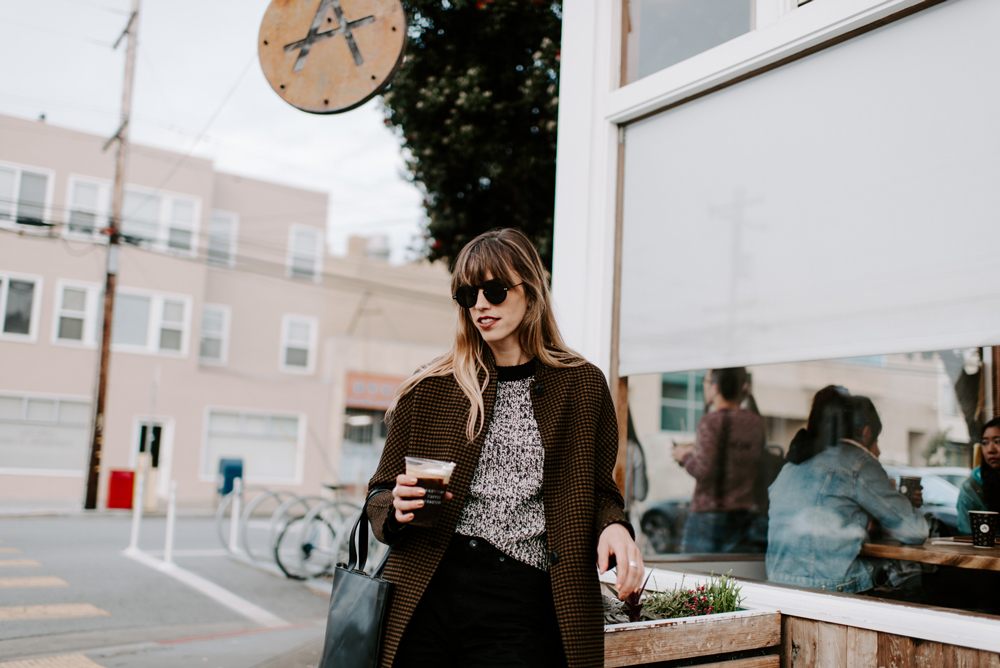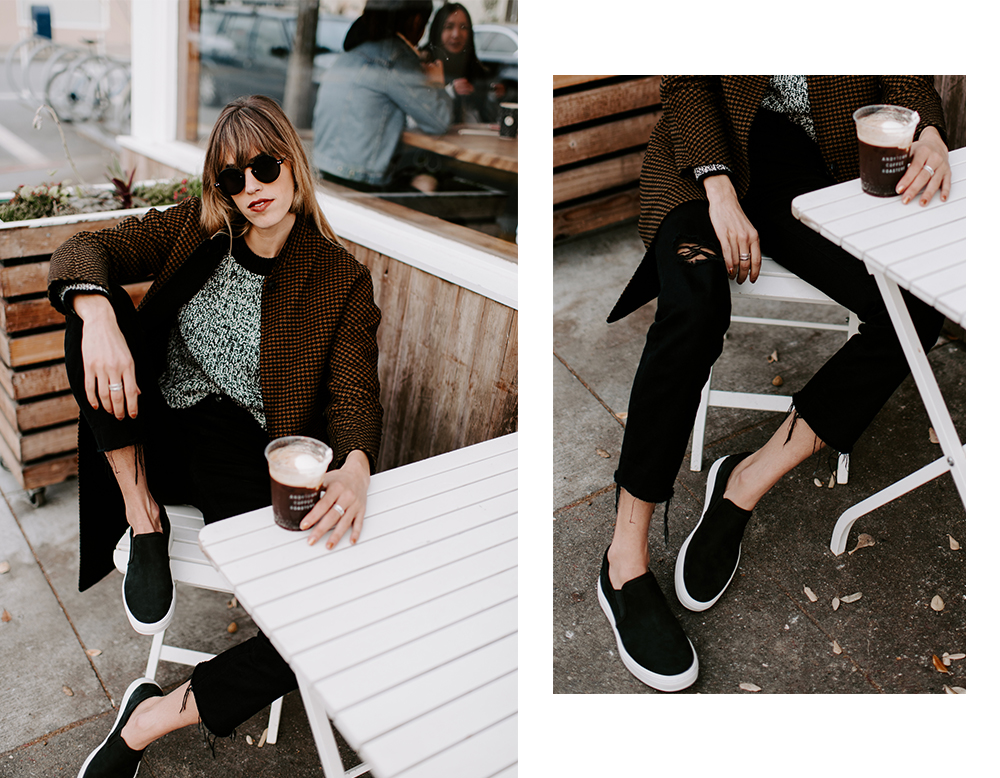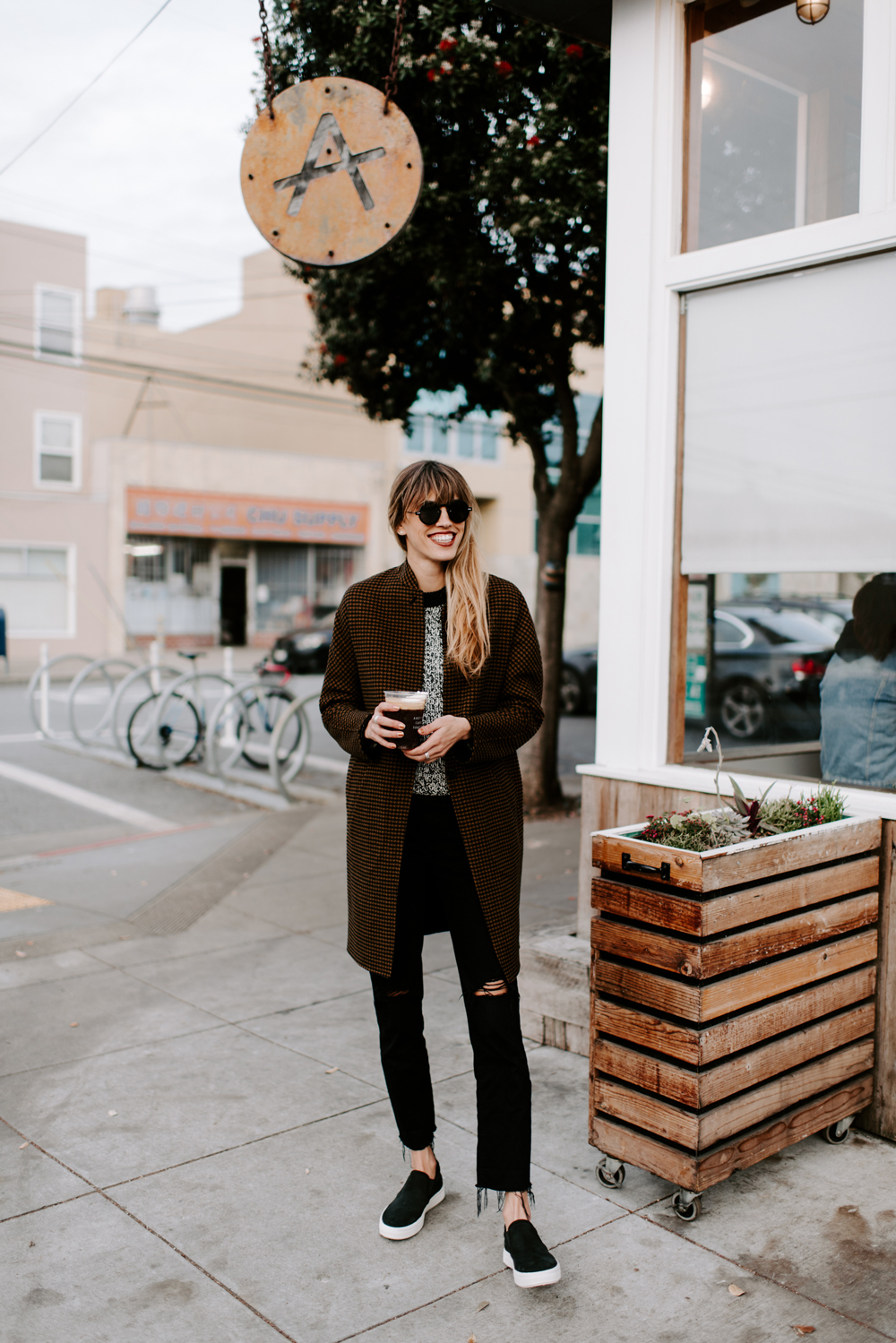 Gotta have a good shoe for those days that are just a bit tooooo hectic. Aka too hectic to even tie my shoe and filled with excessive amounts of coffee! 🙃 And I got LOTS of those. The Londyn Slips Ons are definitely going to be those shoes for me. They were effortless to style and even easier to keep on all day long. 💯🆒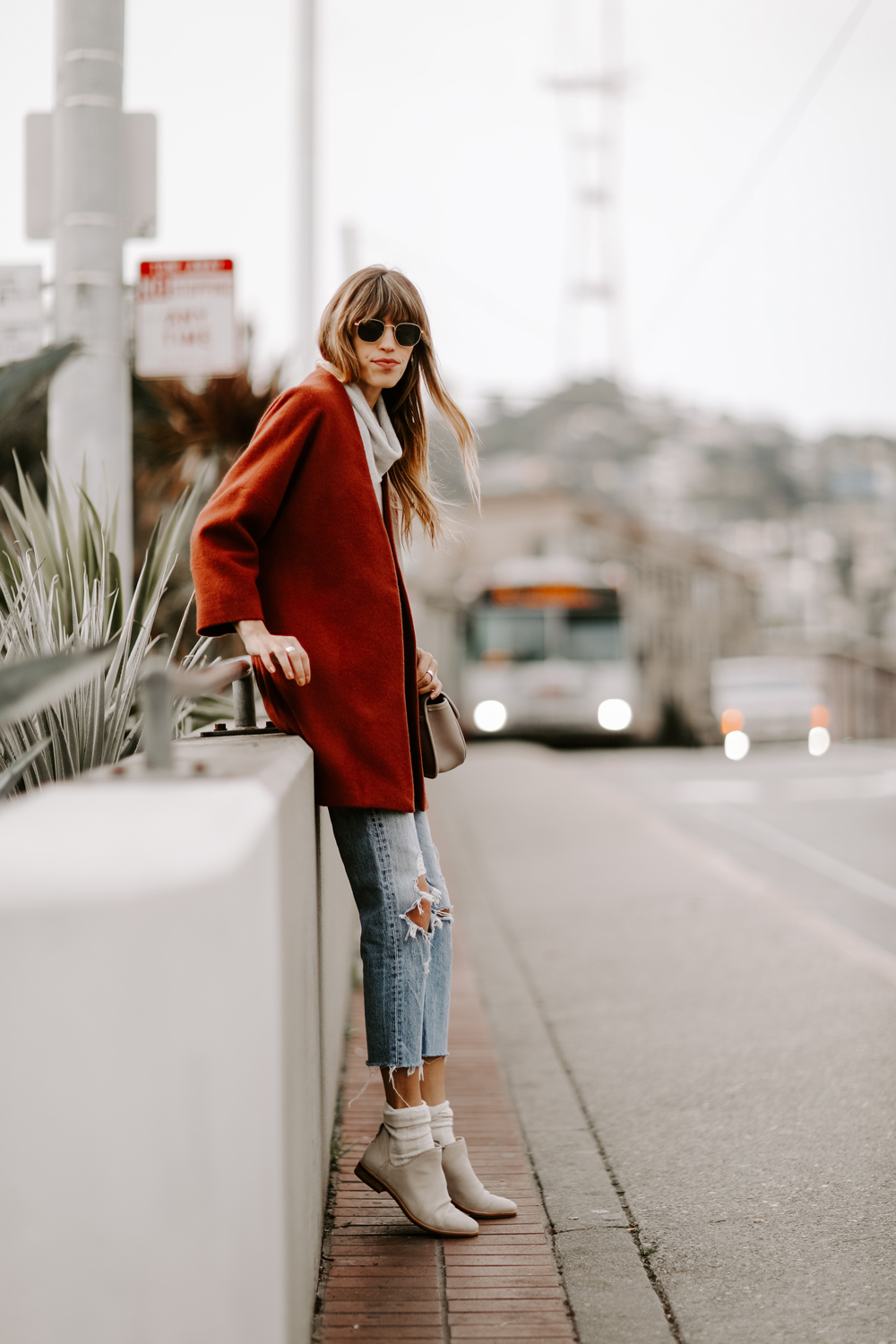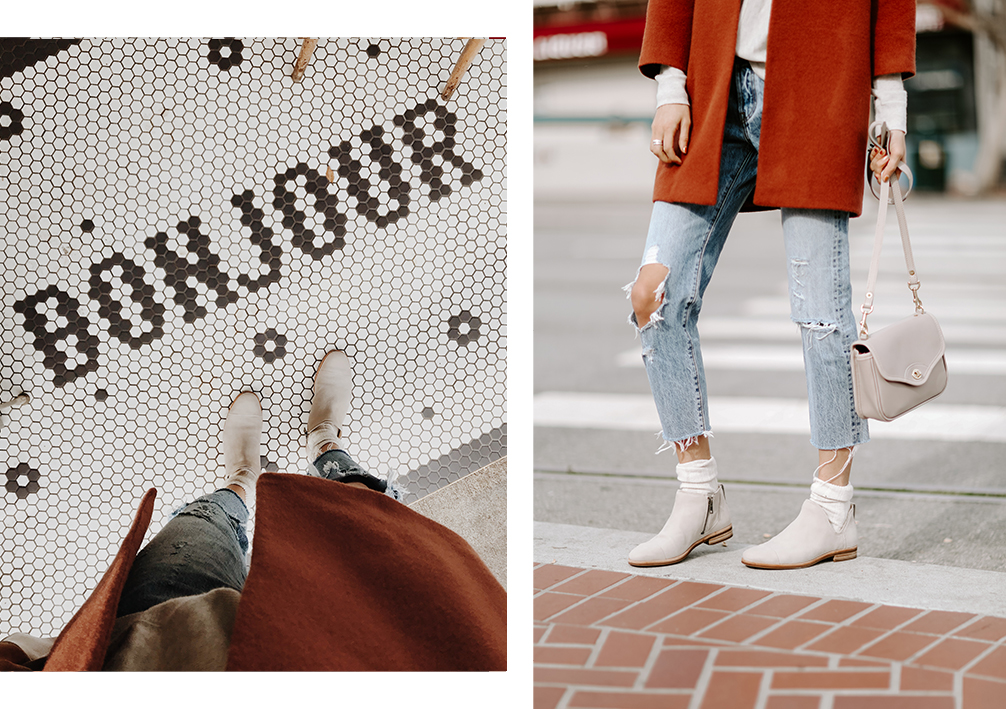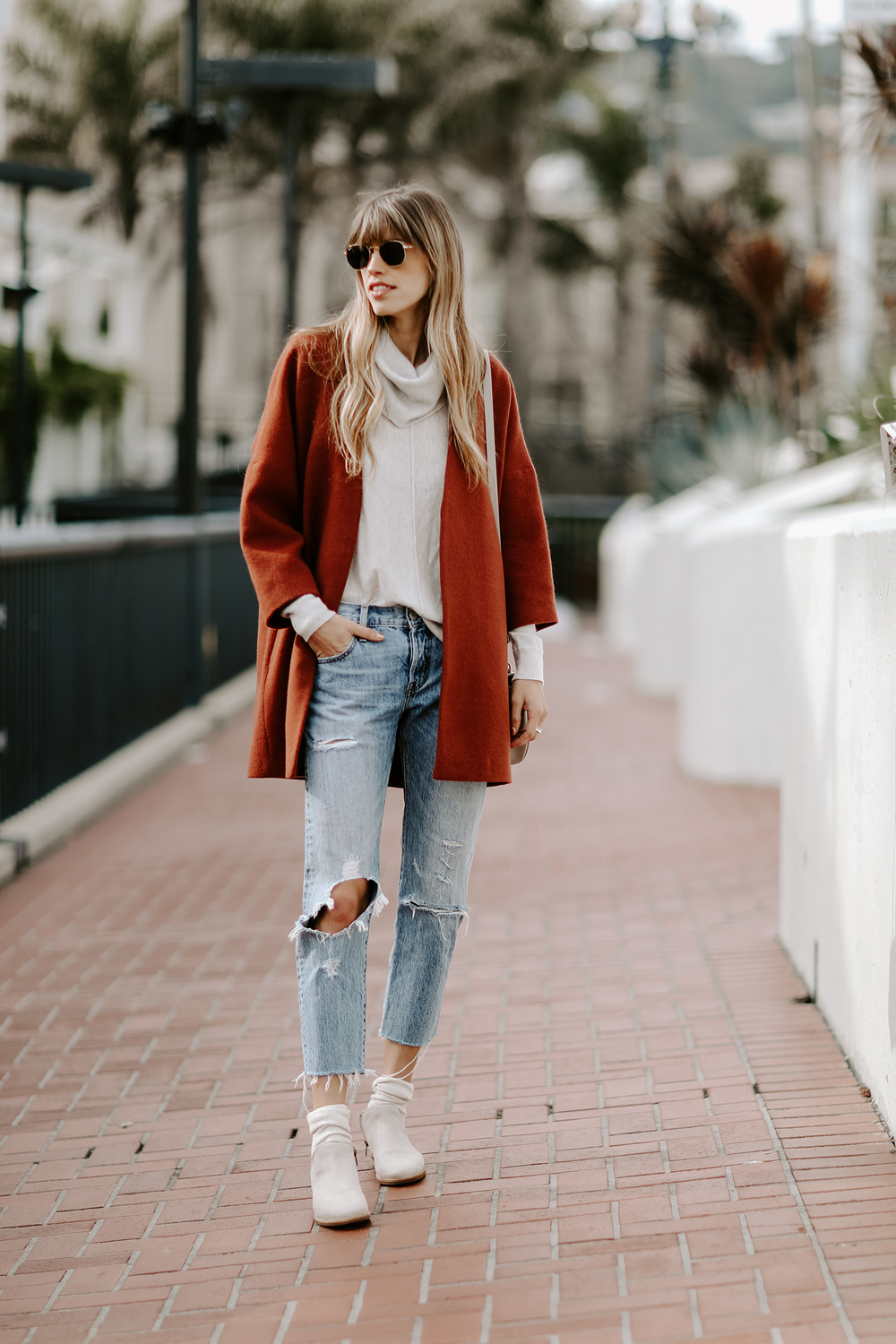 Lastly, my most casual look, it's the end of the week so I'm tired, and time for a little brunch in the neighborhood. 🌈🏠(Sidenote: That "Bonjour" photo above was taken at La Marias Bakery, a new local gem, and where I ate brunch in this look. ☺️Food was amazeballs but beware of the crap service, hope you have an hour to kill, 😤 ha)! 
Ripped jeans, a soft oversized turtleneck and a classy coat are my laidback cool M.O… BUT using socks as an accessory is my fav style trick right now. 👌🏼🧦✨ Sure, maybe it's the cold, that'd be natural wouldn't it? 😛😛  But I think they can really add an interesting final touch to most looks, a layer nobody paid much attention to before.
Any of the Somers Falls collection could be paired with a chunky sock, but I chose to wear with the Somers Falls boot, the low cut side detail of the boot was just begging for a fun pair.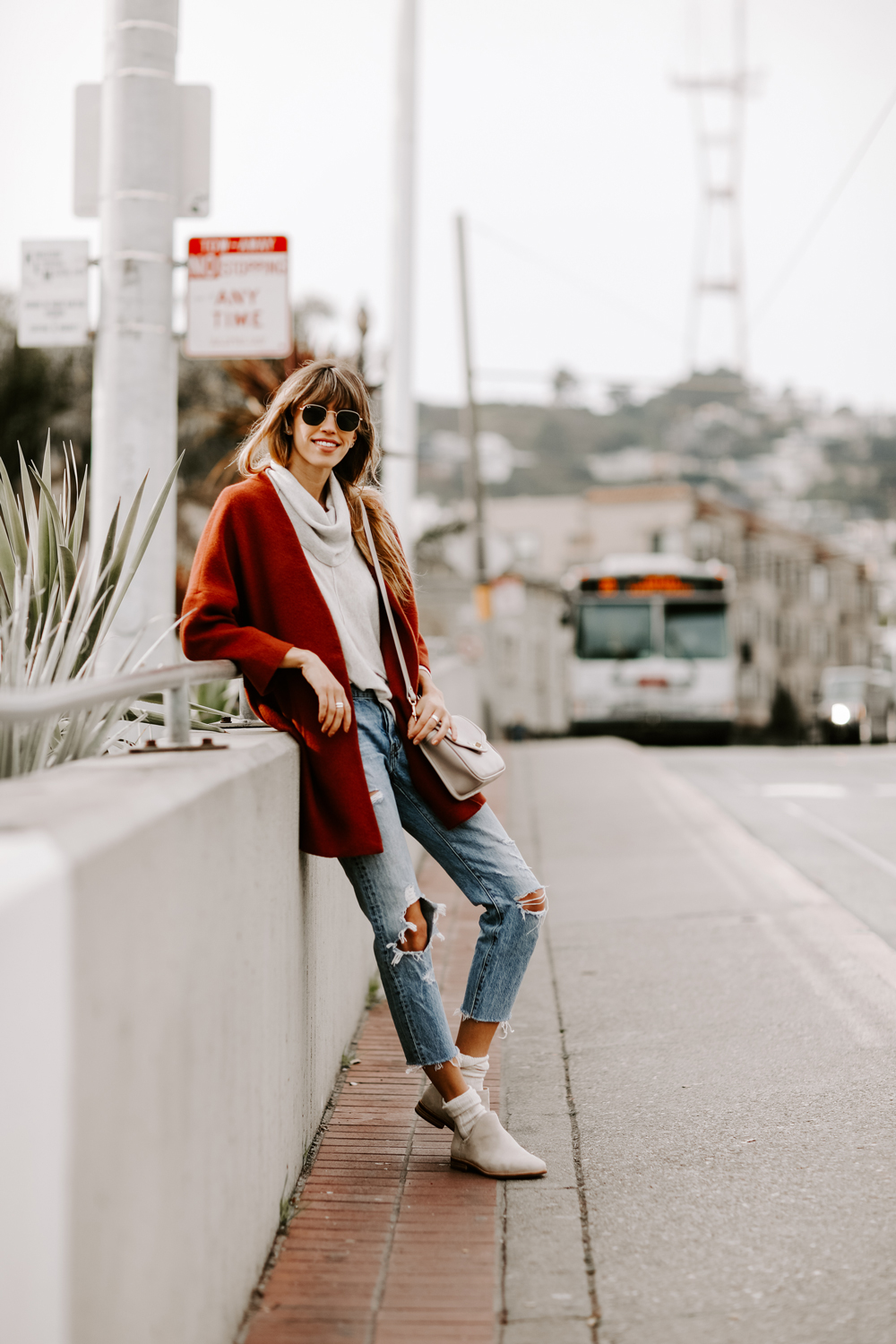 I'll take more (necessary) shoes to add to my unnecessary shoe collection any day if they're as comfortable and stylish as Timberlands. 👣✔️
[show_shopthepost_widget id="3012199″]
This post in partnership with Timberland, but all opinions are my own.
---
Wearing // Loafers / Slip-ons / Boots //
Photography // Charlotte Dupont //