Well the weather has plummeted lately, hasn't it? I literally froze walking to lunch in the surprise rain yesterday.But I suppose I'll live because that means, time for snow ahead! ☃️ Aka a new category of dressing: retro snow chic. And here's how to get it. 🧣🧤💯
It's no secret I love going up to Tahoe and hittin' the slopes, the more pow the better! 🏂💕 But my other favorite part about mountain vacations are the vintage cabin vibes! I get to pack all my fun, cozy, retro looks; they always just work so well in Tahoe, or any mountain environment. Yes, even the fancy ski resorts. 💁🏼🎿✨ ⛷😝
You gotta have the right après ski gear, even if you don't ski!
Whether you're heading up to the mountains to ski or just hibernate in the cabin, I've pulled together my favorite snow-ready pieces to shop! Now, I use the term "snow ready" loosely, it's more like snow chic, as most of these clothes are anything but blizzard appropriate. 🙅🏼❄️🤣
KILLER COATS:
Toss these babies over anything and you're ready for that après ski drink.
One of my favorite cold weather styling tricks, is having fun socks scrunched and peaking out of my boot. The other is, layering turtlenecks under sweaters (even better if the turtleneck is your pop of color).
MOUNTAIN CHIC & CASUAL COOL:
The perfect blend of standout + comfy, go for a jaunt around town or the ski village in these looks. 
SKI GEAR-ISH:
Warning: not suitable for double black diamonds.😛 But the closest thing to ski wear while still being the cutest snow bunny evs. 
COZY IN THE CABIN:
Fuzzy slippers, retro joggers and the coziest sweaters… Maybe we'll all end up just staying in these!

PRO TIP: Each of the 6 items of one full panel in the above carousels, can be combined for the entire look! (Besides Cozy in the Cabin paired in trios)
👉👉👉 For even more cozy things, "ski-ready" gear, and unnecessary coats hit my brand new Winter Shop.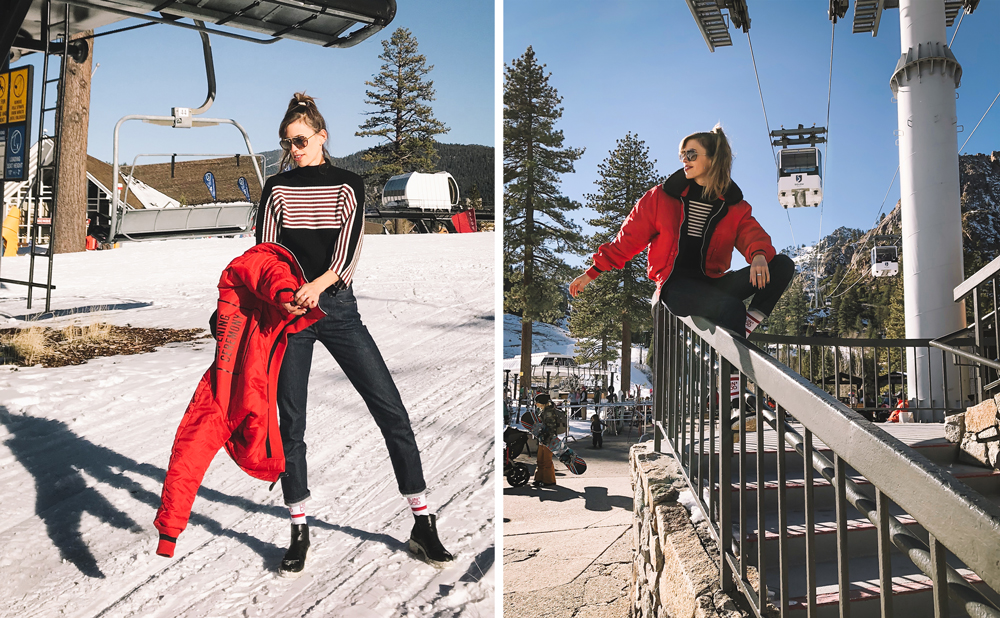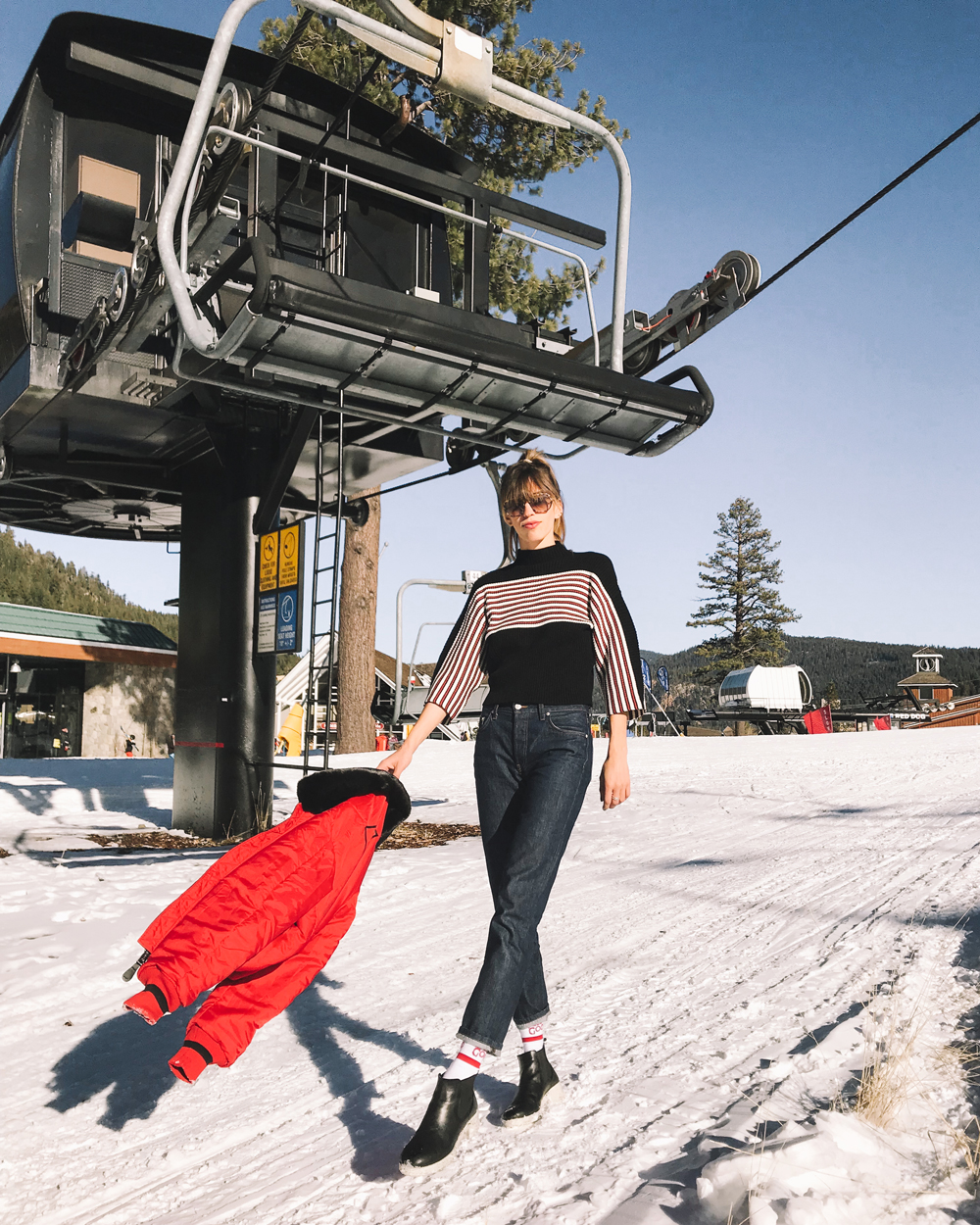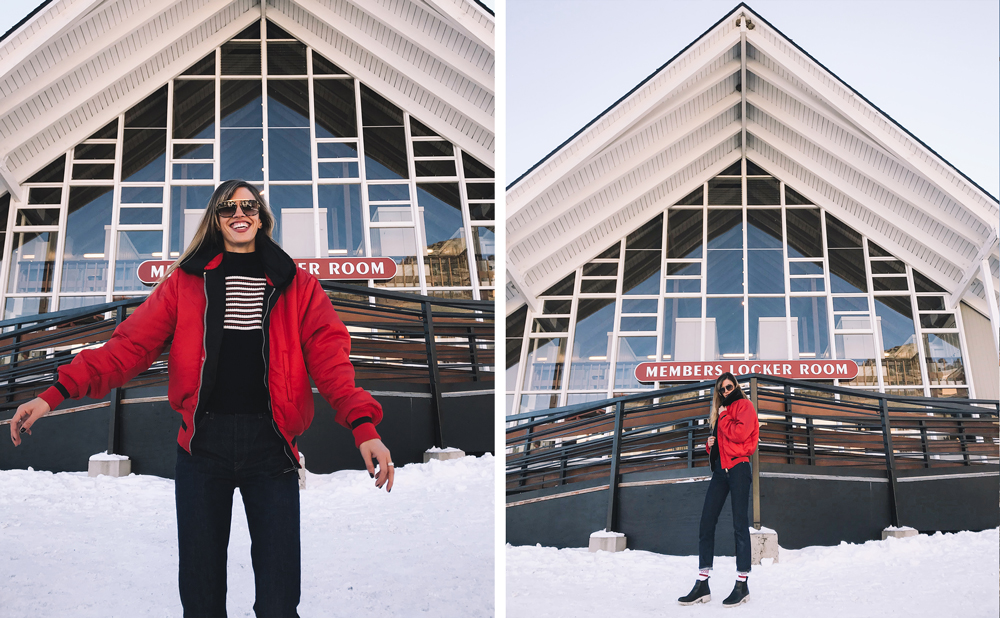 PS: This is the first time I haven't gone skiing, or traveling at all, on MLK weekend…yikes!! ⛷😯 How dare I not take advantage of the extra day off work?!?! Trust me, it's a continuous personal struggle, but I gottaaaaa get some rest and work done after the psycho holiday season and b2b vacations. 😴 Wish me luck!